Who's got the skills, raw nerve, and competitive drive to be the last team standing in the biggest Apex Legends™ tournament yet? It's time to find out!
The next living legends will be named at the Preseason Invitational, where the best of the best – including X-Games Gold Medalists TSM, Fnatic, Virtus Pro, T1, MVP, and more – will battle it out in the arena for their share of a $500,000 prize pool. Up to 80 elite teams from around the world will compete in a double-elimination bracket all the way up to the heart-pounding Finals – taking place at 5:00 p.m CEST on September 15 (1:00AM AEST, September 16).
You can catch every unbelievable elimination, squad wipe, and surprise comeback either live in Kraków, Poland or streaming on Twitch, YouTube, and Mixer starting September 13. You can also watch the Finals, from the first drop to the trophy celebration on Facebook. Below is what you need to know so you won't miss a minute of the action.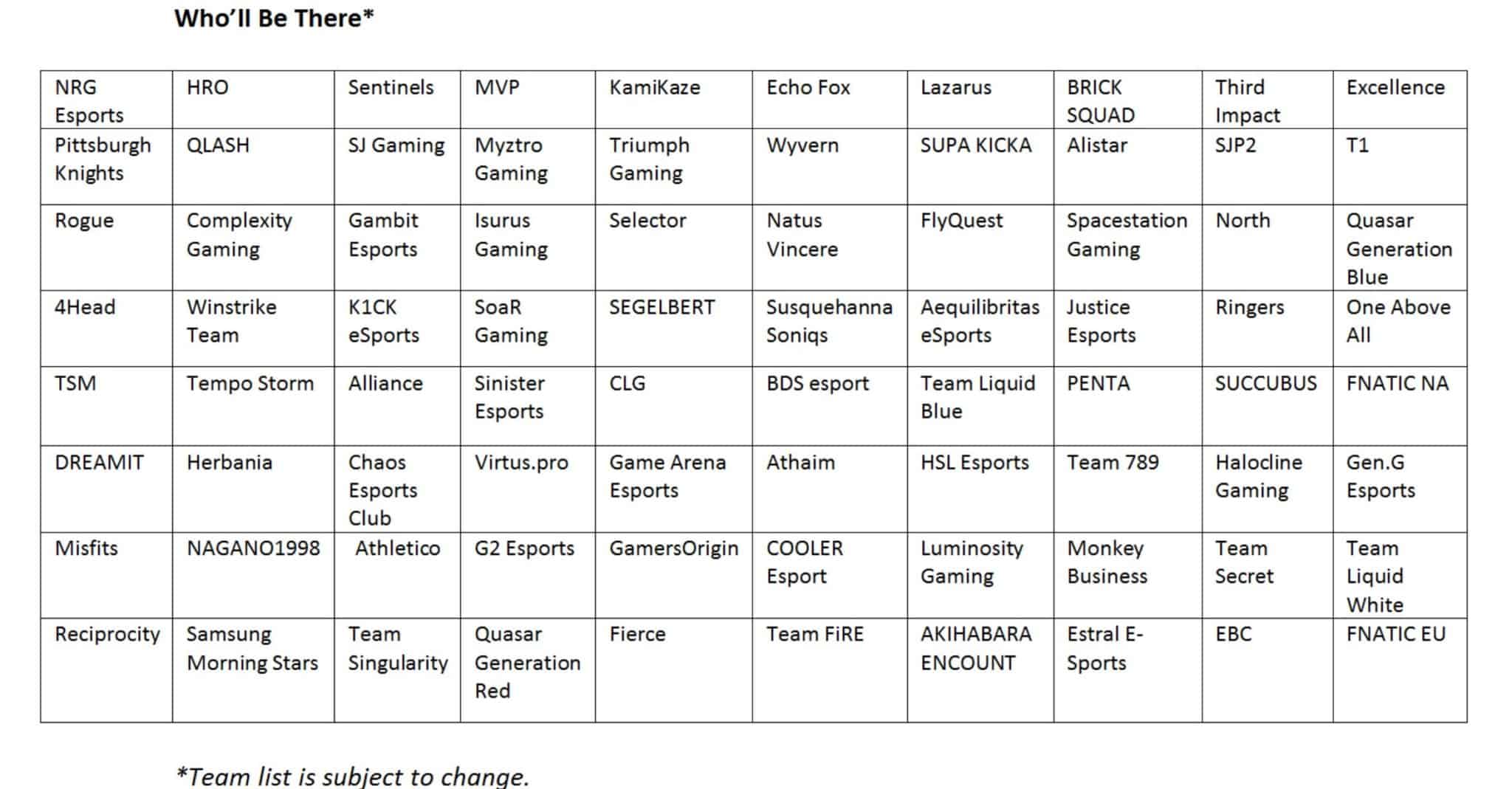 Watching Online
When: September 13 – 15, 2019
Broadcast begins: 1:00 p.m. CEST (7:00 a.m. EDT / 9:00 p.m. AEST) each day of the event
Gameplay begins: 1:30 p.m. CEST (7:30 a.m. EDT / 9:30 p.m. AEST) each day of the event
Finals begin: 5:00 p.m. CEST on September 15 (11:00 a.m. EDT / 1:00 a.m. AEST September 16)
Attending in Person
When: September 13 – 15, 2019
Where: Alvernia Planet in Kraków, Poland
Tickets: Spectator tickets cost 100zł (about $37 AUD) and can be ordered here.
What you need to know: Your ticket gets you into the venue from when doors open to close on Friday, Saturday, and Sunday. Attendees will also receive meal vouchers plus branded merchandise during the event.
Want to find out more about the competition including specifics on the prizes and rules? Check out our Everything You Need to Know page for all the details.