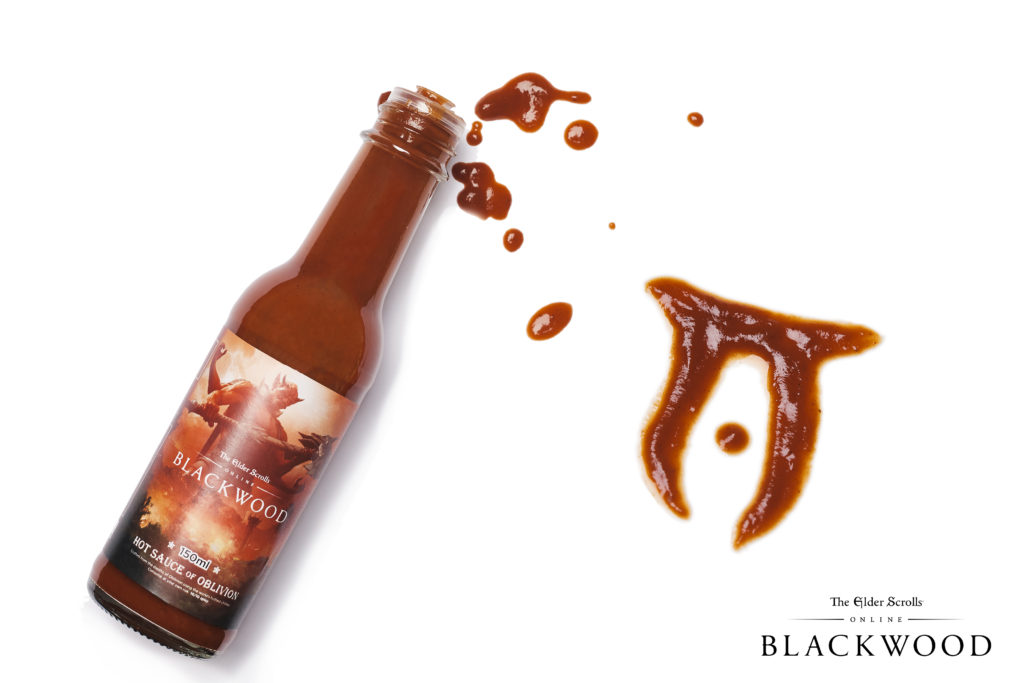 Mehrunes Dagon's assault on Tamriel in The Elder Scrolls Online: Blackwood is nigh! To mark the occasion, Bethesda ANZ is partnering with Melbourne Hot Sauce to add some extra heat to this chapter with a limited-edition, ultra-spicy hot sauce.
To celebrate the launch of this year's exciting chapter of The Elder Scrolls Online, eager adventuring parties will be able to prove their strength and spice tolerance with 'Hot Sauce of Oblivion', available to Sydneysiders to taste and any Australian to win.
The 'Hot Sauce of Oblivion' is inspired by both the Imperial province of Blackwood and the Deadlands, Mehrunes Dagon's plane of Oblivion. Carolina Reapers, Trinidad Scorpions and Habanero chillis combine with hints of mango and cider in this Daedric inspired concoction. Clocking in tongue-tingling 600,000 Scoville's and 10/10 spicy score; this sauce rivals the heat of the Gates of Oblivion and should only be consumed by the bravest of heroes.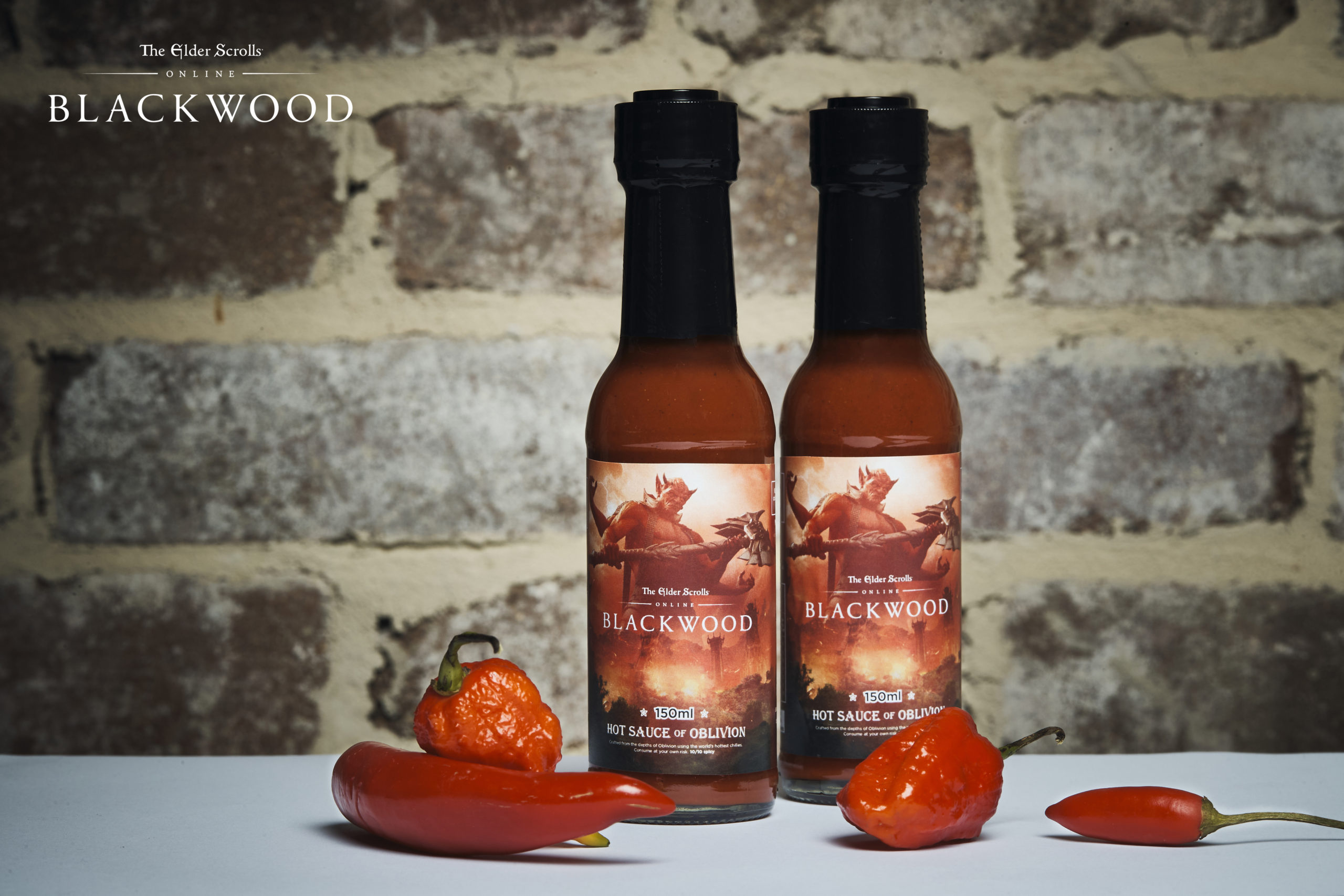 Those looking for a meal fit for the Daedric Prince of Destruction should head to Wings & Tins to try the 'Wings of Oblivion' doused in the ultra-spicy sauce and fried to perfection. This menu item will be available from June 8 at both Darlinghurst and Dee Why venues.
For those unable to get their hands on a finger-licking chicken wing, but who would still like to step up to the challenge of Mehrunes Dagon, bottles of this extremely limited sauce collaboration will be awarded to local competition winners. The Elder Scrolls Online fans can visit Bethesda ANZ social media channels to learn more about how they can win their own bottle of 'Hot Sauce of Oblivion'.
Melbourne Hot Sauce is an Australian chilli sauce producer, well known for their inventive range and expertise with chilli and spice. Owner and founder Richard Nelson created the new recipe in partnership with Bethesda ANZ and with a little Daedric inspiration.
Uncover the schemes of the Daedric Prince Mehrunes Dagon 800 years before the events of The Elder Scrolls IV in Gates of Oblivion, a new year-long adventure for The Elder Scrolls Online. The upcoming Blackwood Chapter June 1 for PC/Mac and June 8 for Xbox One and PlayStation 4.
For more information visit www.elderscrollsonline.com.