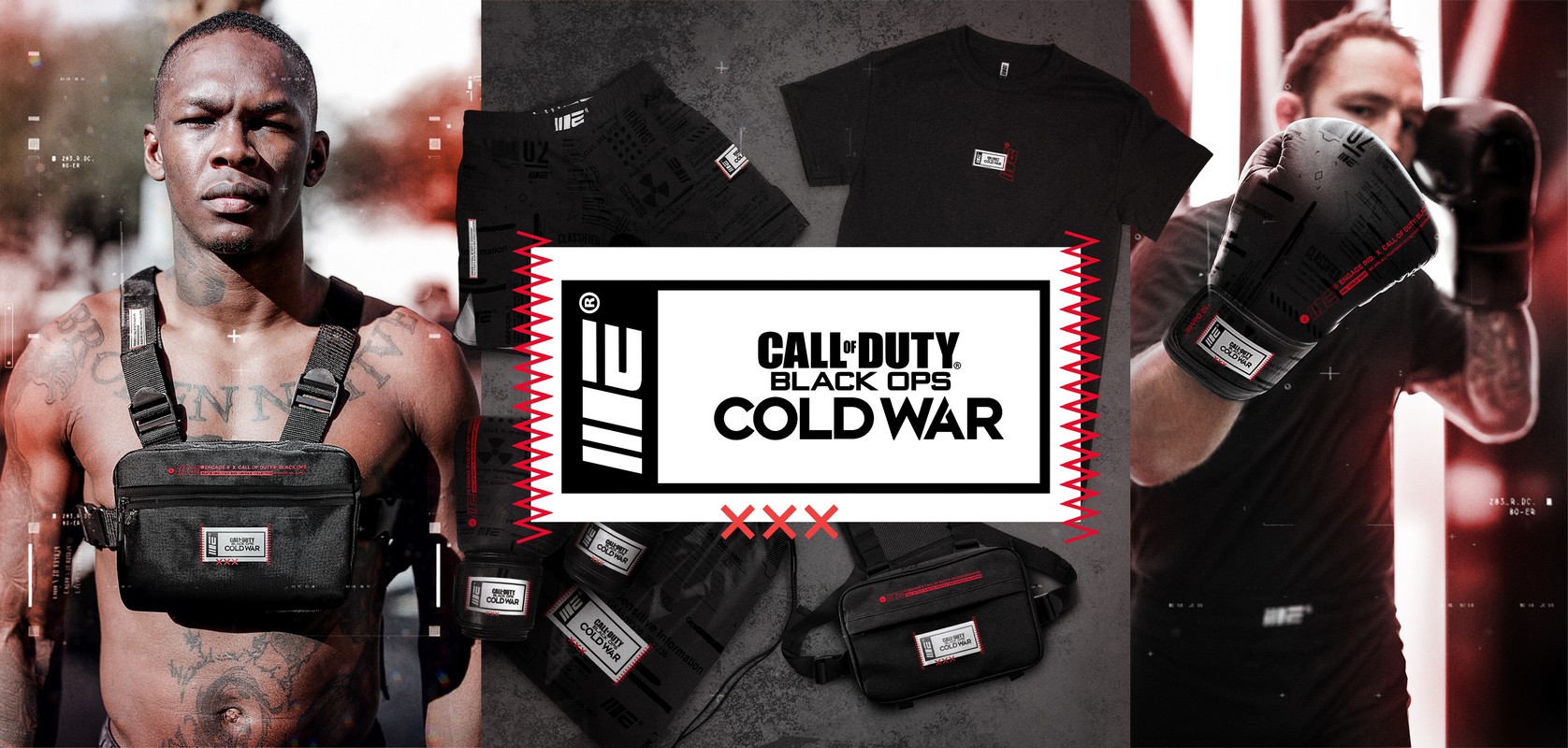 Stealth meets style as Call Of Duty: Black Ops Cold War and Engage come together to create an exclusive limited edition fightwear and accessories capsule collection showcased by Engage and Call of Duty ambassador, UFC Champion Israel Adesanya.
Call of Duty: Black Ops Cold War thrusts players into a world of danger and espionage – they have to keep their wits about them as they navigate deniable operations to stop a conspiracy decades in the making. You can't trust anyone. Engage knows what it's like to be alone in the fight, to push yourself further. To improvise in the moment and draw on every piece of information you have at your disposal to win. The not-for sale Call of Duty: Black Ops Cold War capsule collection brings those worlds together for the first time.
With limited edition MMA grapple shorts, a T-shirt, boxing gloves, and a tactical front-pack, show the world that you are a fighter – whether your battle is in the cage or in the midst of a multiplayer match.
Already repping the new collection are Engage fighters Israel Adesanya, Alex Volkanovski, Brad Riddell, Kai Kara France and Carlos Ulberg – but not-for-sale means the only chance the public have of getting their hands on this exclusive drop is by entering the draw: https://engageind.com/pages/callofdutycapsule
This one's a knockout so enter before the ballot closes on 20th November 2020 AEDT /NZDT.