To help save the Fortnite Island from its Alien invasion, Superman, and his alter ego Clark Kent, are now available to unlock in Fortnite as part of Chapter 2 Season 7 Battle Pass.
To unlock the Man of Steel, players will need to complete Superman Quests, working with Armoured Batman and Beast Boy to investigate who stole Clark Kent's memories.
Completing Superman Quests will unlock the following items:
Call to Action Emoticon
Superman Shield Spray
Clark Kent Outfit
Daily Planet Back Bling
Secret Identity Emote, which transforms Clark Kent into Superman
Superman Cape Back Bling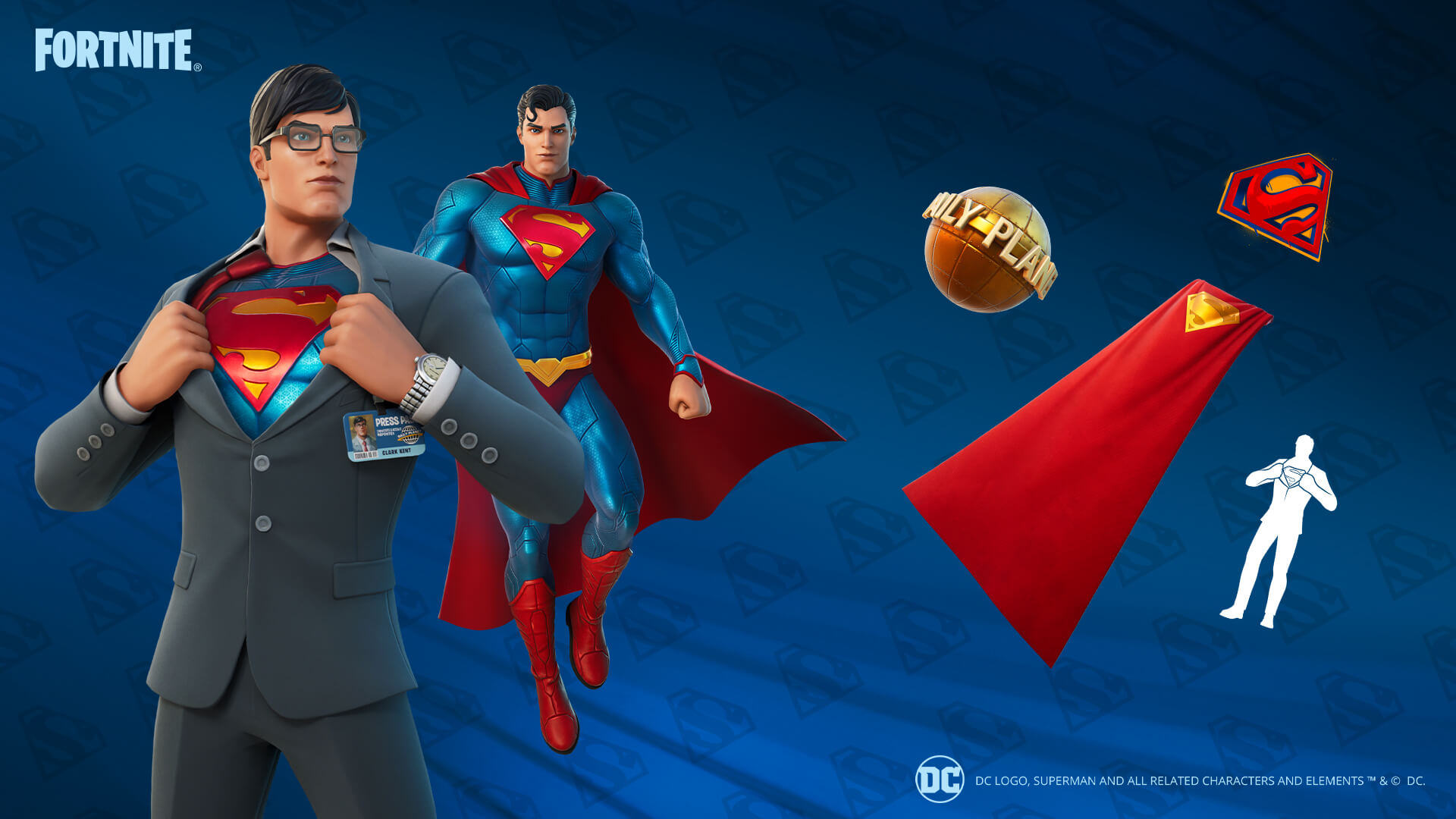 Completing certain amounts of Chapter 2 Season 7 Epic Quests will also allow players to unlock additional rewards including the "Shadow" alt Style for Clark Kent, Superman and the Set's accessories.
Those rewards include:
The Kal-El's Cape Glider
A Superman Banner
The Last Son of Krypton Loading Screen
The Solitude Striker Pickaxe
The Daily Planet Back Bling (the "Late Edition")
The Superman Cape Back Bling
The Solitude Striker Pickaxe
The Shadow variant for Clark Kent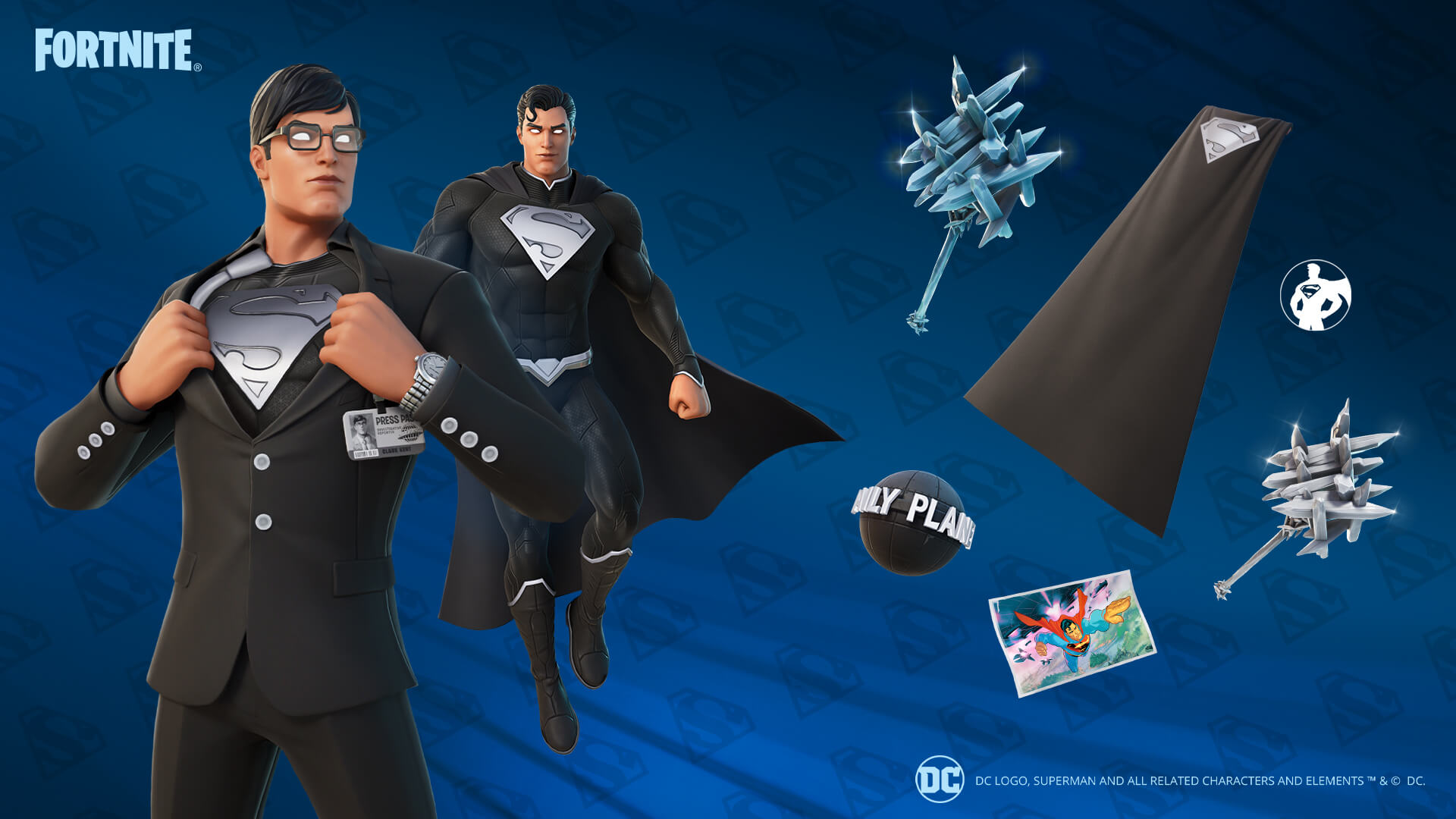 For more details about the Superman Quests, please visit the official Fortnite blog post.