Australia's leading esports team ORDER have partnered with action sports channel FUEL TV, digital channel 7plus, and leading digital entertainment provider Activision to bring you Tony Hawk's™ Pro Skater™ 1+2 Ultimate Jam – a community-focused Pro Skater tournament.
The THPS 1+2 Ultimate Jam will fuse skating and gaming audiences together in a competition that explores and rewards the casual, the hardcore, and the creative.
THPS Ultimate Jam is taking place with the award-winning Tony Hawk's Pro Skater 1+2 game, a recently released remaster of the original Tony Hawk's™ Pro Skater™ 1 and Tony Hawk's™ Pro Skater™ 2 titles, released in 1999 and 2000 respectively.
The competition calls for participants to play and record their favourite runs within these set formats: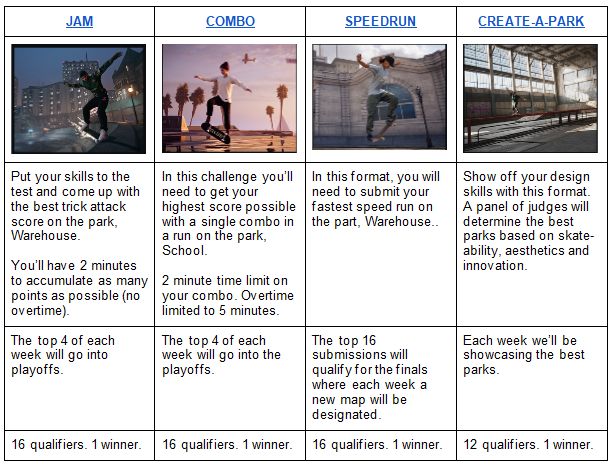 If you're interested, you can register below via one of the links.
Players are then pitted against each other to decide the winners, featuring a series of competitions utilising the unique gameplay that's known and loved by THPS players.
The best, most creative and entertaining runs will be broadcast across a multi-channel platform including TV and digital. All entries into THPS Ultimate Jam will receive in-game rewards, and overall format winners will take home their very own Tony Hawk signed Birdhouse deck.
THPS Ultimate Jam will run from April 23 until July 11, with submissions to enter closing on June 15. The first broadcast is scheduled for June 6 with weekly instalments, and the final two weeks of broadcast showcasing the grand finals, where the top entrants will take on new challenges to determine who will be the format champion and take home the top prize.
Drop back in with the most iconic skateboarding games ever made. Tony Hawk's Pro Skater & Tony Hawk's Pro Skater 2 represents one epic collection, rebuilt from the ground up in incredible HD. All the pro skaters, levels and tricks are back and fully-remastered, plus more.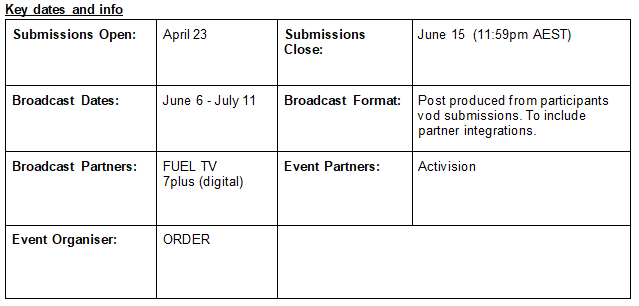 Tournament details and requirements: https://order.army/THPS//
Player rewards
Entry submissions will receive a unique code to unlock one of up to four in-game items in Tony Hawk's Pro Skater 1+2.
Final winners of the Tony Hawk's Pro Skater 1 + 2 Ultimate Jam will each receive a Tony Hawk signed Birdhouse deck.