The Force is strong with this one, including you and everyone else dropping into Fortnite!
In honour of May the 4th – from a galaxy far, far away – lightsabers, Stormtroopers, and E-11 Blaster Rifles have returned to Fortnite Battle Royale & Zero Build! It's time to reclaim the Force and wield lightsabers for yourself!
In addition, Kylo Ren, Rey, Finn, the Imperial Stormtrooper and more Outfits will be making a reappearance in the Fortnite Item Shop starting today until May 18.
THE QUESTS AWAKEN
Starting now until May 18 at 2 PM AEST, players can go through Stormtrooper training in new Star Wars Quests! Players who complete five will earn an Empire Banner.
ATTACK OF THE RIFLES
Returning to the Island, the E-11 Blaster Rifle can now be wielded by players! Find Imperial Stormtroopers round Fortnite's Battle Royale and Zero Build maps and exchange Bars for a Blaster. Players can also find them in Chests and on the ground.
RETURN OF THE LIGHTSABERS
During this two-week period, pick up various lightsabers including Luke Skywalker's Lightsaber, Kylo Ren's Lightsaber, Obi-Wan's Lightsaber and Mace Windu's Lightsaber across the Island.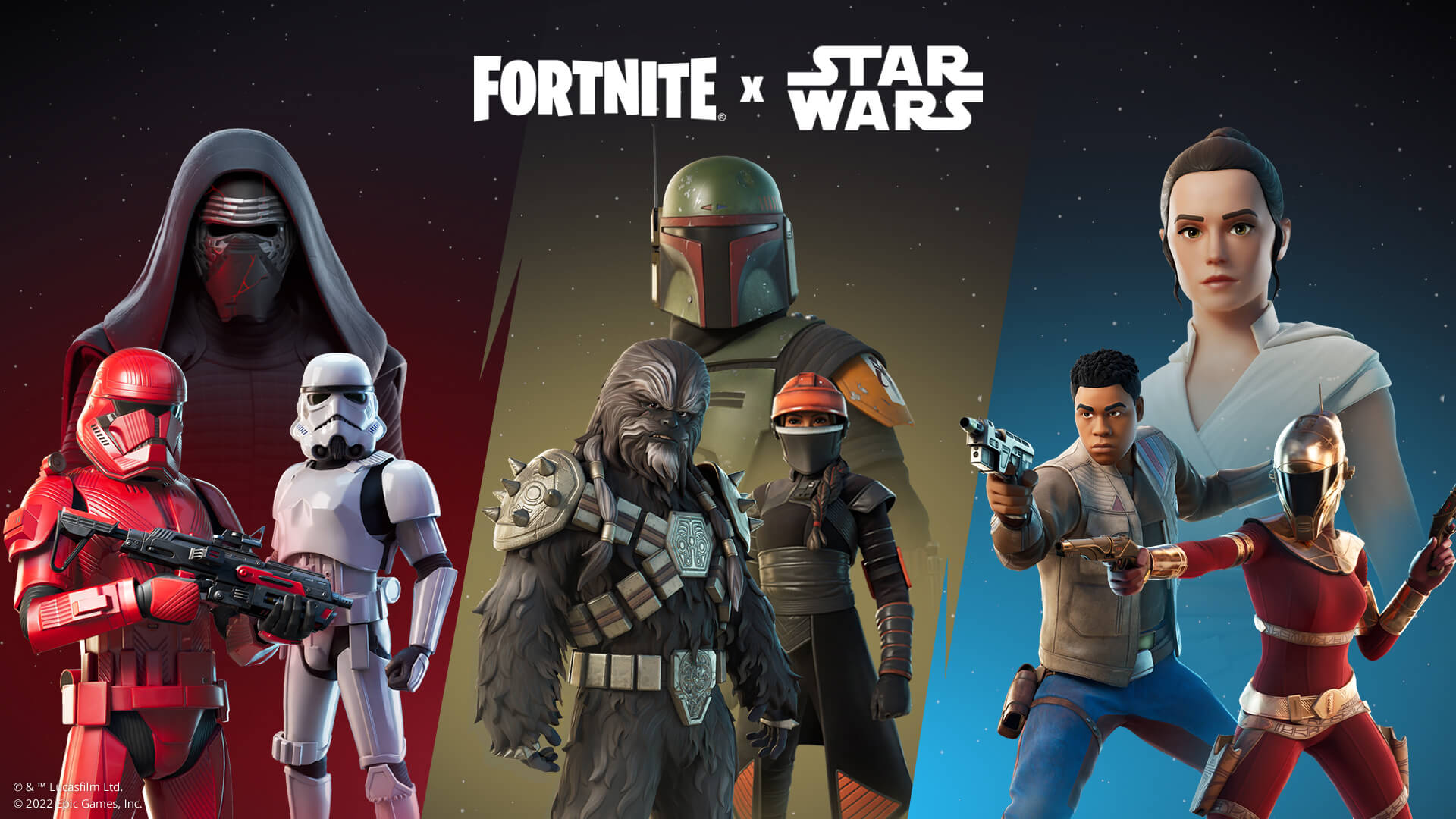 THE OUTFITS STRIKE BACK
In celebration of May the 4th, every Star Wars Outfit (with the exception of the Mandalorian, who was featured in a previous Battle Pass) will return to the Fortnite Item Shop today until May 18, including:
Imperial Stormtrooper
Kylo Ren
Zorii Bliss
Finn
Rey
Sith Trooper
Boba Fett
Fennec Shand
Krrsantan
For more info please see the Fortnite blog.