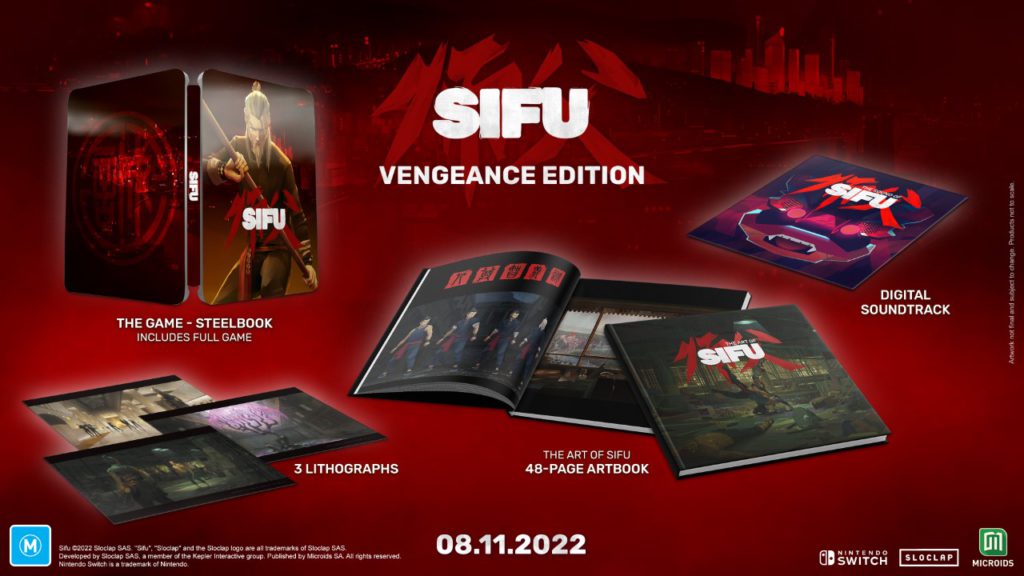 Studio Sloclap and publisher Microids are delighted to unveil the Nintendo Switch retail Vengeance edition for Sifu.
Following their multiplayer hit Absolver released in 2017, Sloclap's second game Sifu is an artful and true-to-combat Kung Fu game exploring themes of revenge and redemption. Switch retail and digital version of Sifu, will be available on November 8.
The Vengeance Edition will include:
The game on Nintendo Switch
An exclusive SteelBook® case
'The Art of Sifu' print artbook
The original game score (digital)
3 lithographs
As a reminder, Sifu received its Summer Update (Winter AEST) on August 31st. This free update offers fans new ways to play by adding new features such as cheats/gameplay modifiers, a new scoring system and a selection of new outfits.
Check out the content roadmap below for more information on future updates: