With the Steel Dawn update for Fallout 76, we were reintroduced to the Brotherhood of Steel as they made their way back into Appalachia, and in turn, saw conflict rear its ugly head amongst their ranks. The quest lines that came with it were a whole lot of fun but ended in a way that left you wanting more, leaving the story feel unfinished. Fortunately, Steel Reign is just around the corner, and being the group's biggest Bethesda Fanboy, I jumped at the opportunity to interview Jeff Gardiner, the Project Leader, and Mark Tucker, the Design Director on the upcoming release.
Moderated by Jonnie Bryant, the Roundtable Interview took place via Microsoft Teams and allowed for Luke Henderson from Maxi-Geek and myself to gather a little extra information on top of what has been released to the public.
Luke opened up with a fantastic question for the pair, asking how they have balanced the Fallout experience for all players, while still providing a single-player experience that many players are familiar with. Mark was quick to answer, emphasizing that Fallout 76 is very unique, in that while it heavily features MMO architecture, it features a lot of players that will only play solo. They're constantly considering this when they're looking at adding new features and content. They're heavily focused on story content that fans of the Fallout franchise are used to, but with the benefit of being able to have your friends jump in and help out.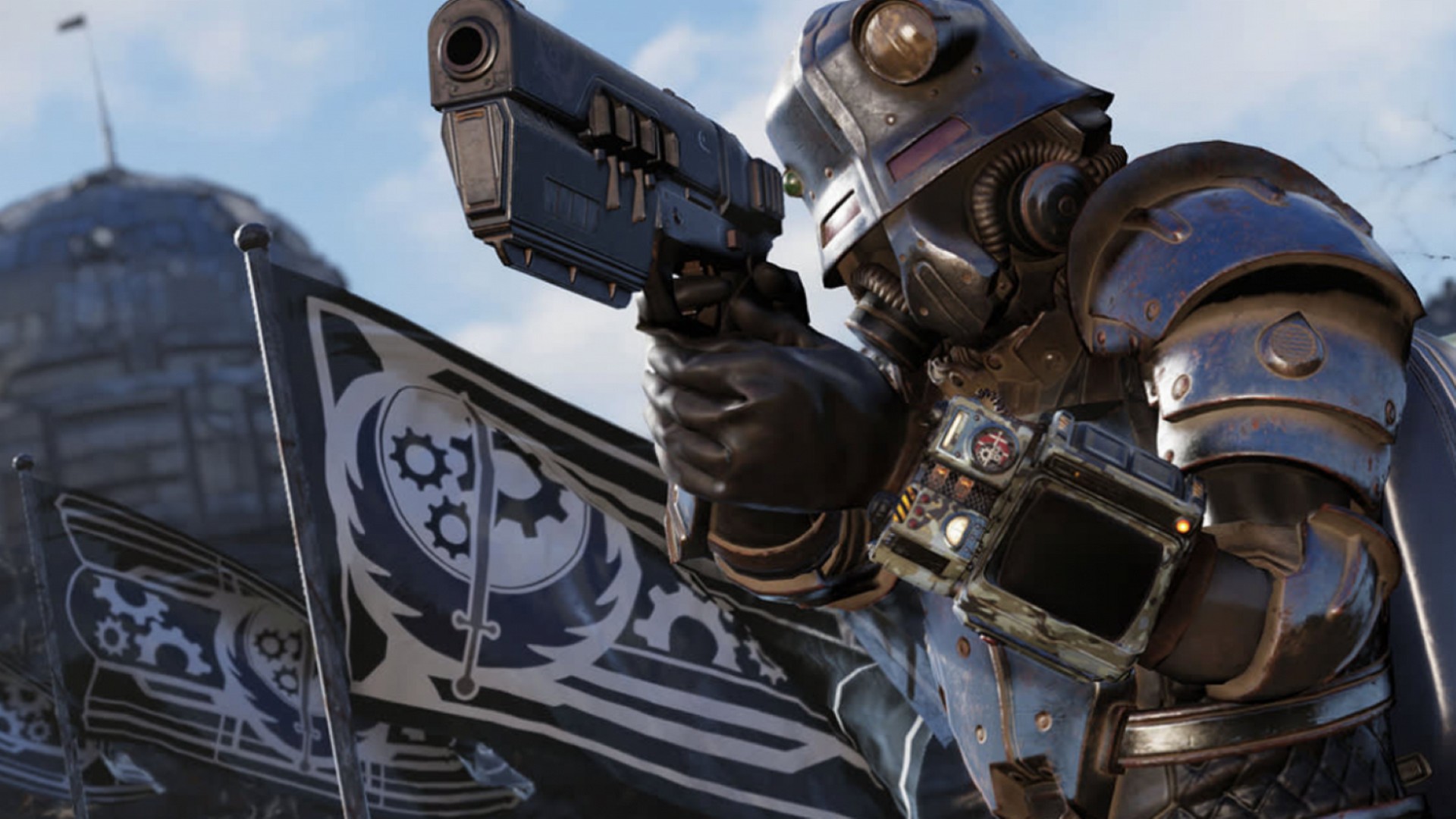 While there are soft incentives to play in teams, particularly when it comes to Daily Ops, they don't want to make their players feel like they absolutely have to do it. Jeff also chimed in, acknowledging the players who spend a little more time on the building aspects of the game. The players who share their builds on Twitter and or Reddit threads. They are constantly trying to find ways to appeal to every player and show off the benefits of playing other categories.
With myself being heavily focused on the story side of things, I was curious as to how the choices we have made in Steel Dawn could potentially affect our experiences in Steel Reign and if there was a chance that it could change the Appalachian landscapes. I was pleased to hear that the interactions that we'll have with Paladin Rahmani and Knight Shin will potentially differ based on previous dialogue options, but due to the nature of Fallout 76, they are quite limited on how this may change the world you play in.
They are able to make use of instancing technology, allowing for certain areas to offer an alternative experience for players who have made different choices, but as much as they would love to include the option, we won't be seeing choices such as blowing up Megaton or siding with the Institute having a lasting effect on the overall game.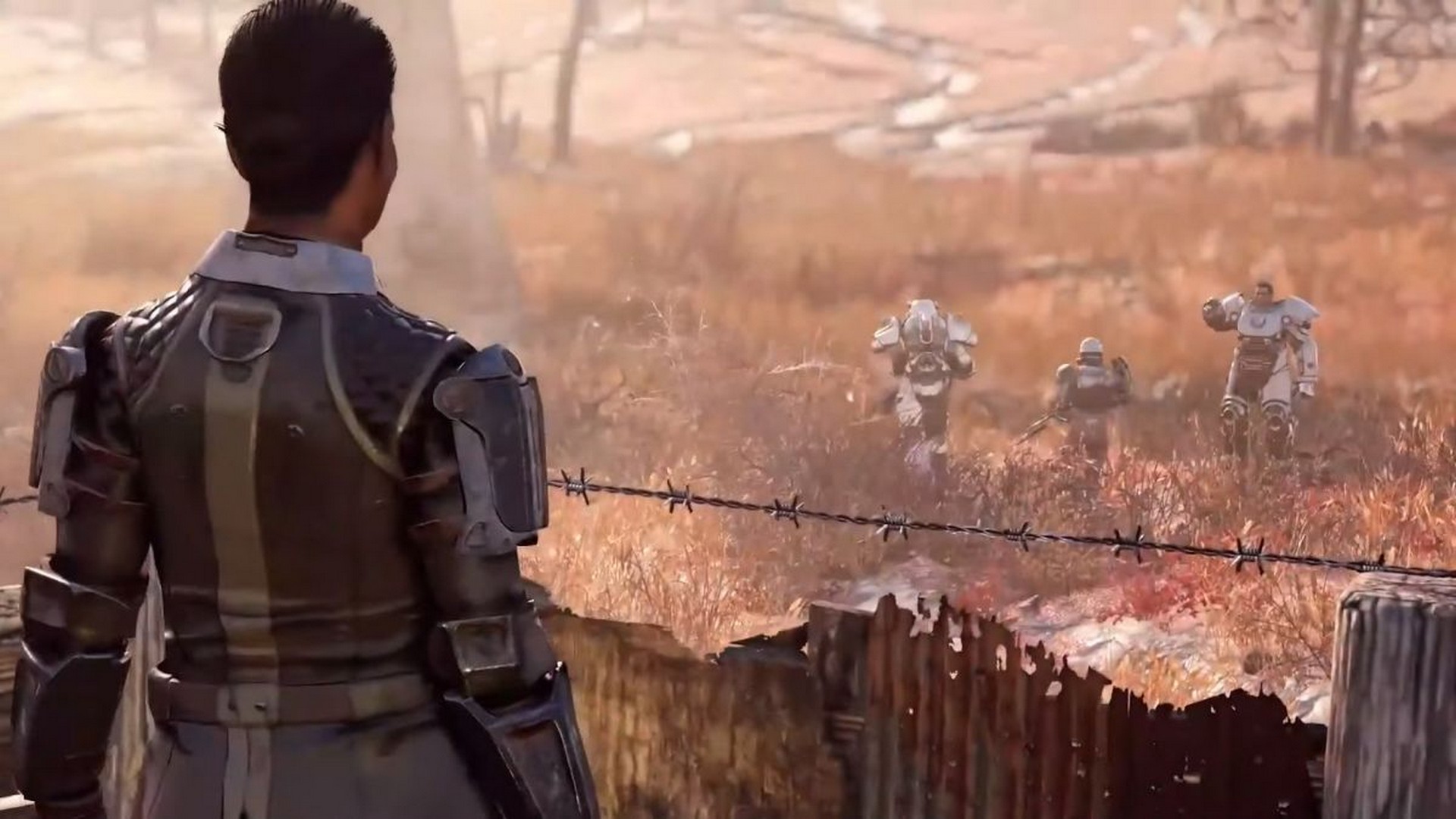 When it comes to story development, Luke was curious about how the updates are planned out, asking if the team already has the story planned out, or if they release an update and make their choices based on player feedback. It turns out that it is a bit of a mix, in that they have stories planned out that they want to tell, but player feedback and reactions help them to decide on some important aspects, such as if they will possibly revisit it at a later date. Jeff also says that player feedback plays a big part in game balancing on future features, and while there isn't currently an overall Meta story, this could very well change in the future.
As with previous updates, there will be new items that players can earn or find, but more excitingly they are introducing the ability to create your own Legendary items. Players will be able to take any item and used the expanded crafting system to attach a random buff to the chosen item. They also dropped hints at further updates to the Legendary system, including Legendary power armour and the possibility of 4-star items later this year, something which I am really looking forward to.
The rest of the interview touched on some topics that were more about Fallout 76 in general as opposed to the upcoming Steel Reign update, such as how players were appreciative of how the game has developed since its troubled release. We joked about the possibility of an Australian expedition, or an ocean-bound city floating between France and England, but the general census is that they are moving in the right direction with their content based on player feedback, and they are confident that the updates they have planned will keep players interested for years to come.