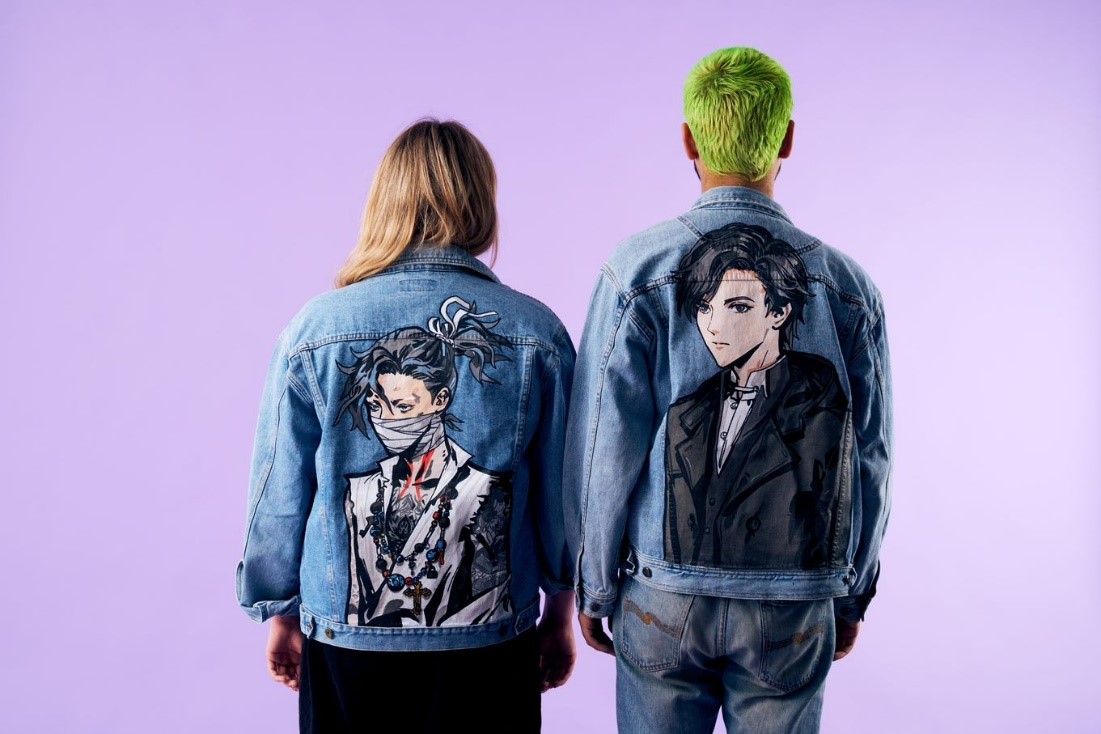 PLAION is excited to announce they have partnered with Patches Paradise to create an exclusive collection of twelve bespoke vintage jackets to celebrate the launch of adventure RPG Mato Anomalies in Australia & New Zealand.
Australian small business, Patches Paradise, focuses on sustainable fashion through repurposing vintage denim jackets with art to create one-of-a-kind collectables. They were influenced by Mato Anomalies' anime-inspired visual novel storyline, when hand-painting our protagonists onto the jackets. Only twelve limited-edition jackets have been created worldwide, turning Mato Anomalies dual protagonists, Doe and Gram, into wearable art.
In Mato Anomalies, players can gather intel as the private detective, Doe, or venture into rifts and battle demonic abominations as the resolute exorcist, Gram. The jackets will allow players to fully immerse themselves in Mato, the fantasised neo-futuristic version of a bygone oriental city, as they team up with unlikely companions and unravel the dark secrets in this story of Duty, Hope and Justice.
To celebrate the launch of Mato Anomalies, two fans across Australia and New Zealand could win one of the exclusive hand-painted jackets. Fans can head to PLAION ANZ's Twitter page and follow the instructions for their chance to win: https://twitter.com/PLAION_ANZ/.
Mato Anomalies is now available digitally on PlayStation® 4, PlayStation® 5, Xbox One, Xbox Series X|S, Nintendo Switch, and PC (only on Steam). Mato Anomalies will release physically on 17th March 2023 across PlayStation® 4, PlayStation® 5, Xbox One, Xbox Series X, and Nintendo in Australia and New Zealand.