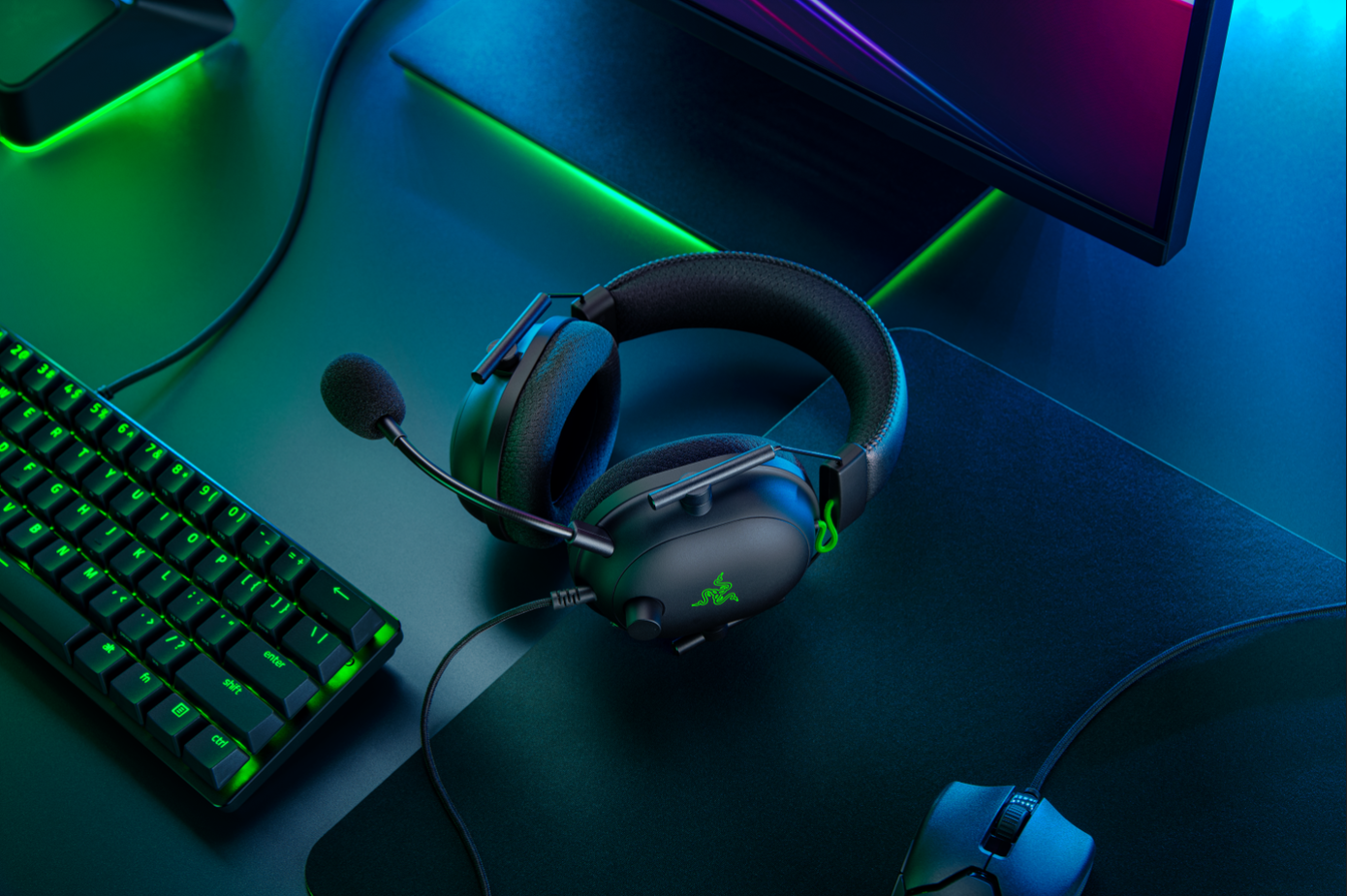 Razer BlackShark V2
Possibly one of the most comfortable pair of headsets you can find, the BlackShark V2's ultra-soft memory foam earcups reduces the headset's clamping force, while the FlowKnit fabric cover allows breathability for long periods of time on the chair and longer durability over time.
Equipped with THX Spatial Audio and Razer's TriForce Titanium 50mm drivers, listen out for footsteps and gunfire from every direction so that enemies won't stand a chance sneaking up on you.
Razer's HyperClear Cardioid mic also ensures clear and efficient communication, so you and your team are able to make the most split-second decisions during high-intensity situations.
Price: $174.95
Available at all local retailers and at Razer.com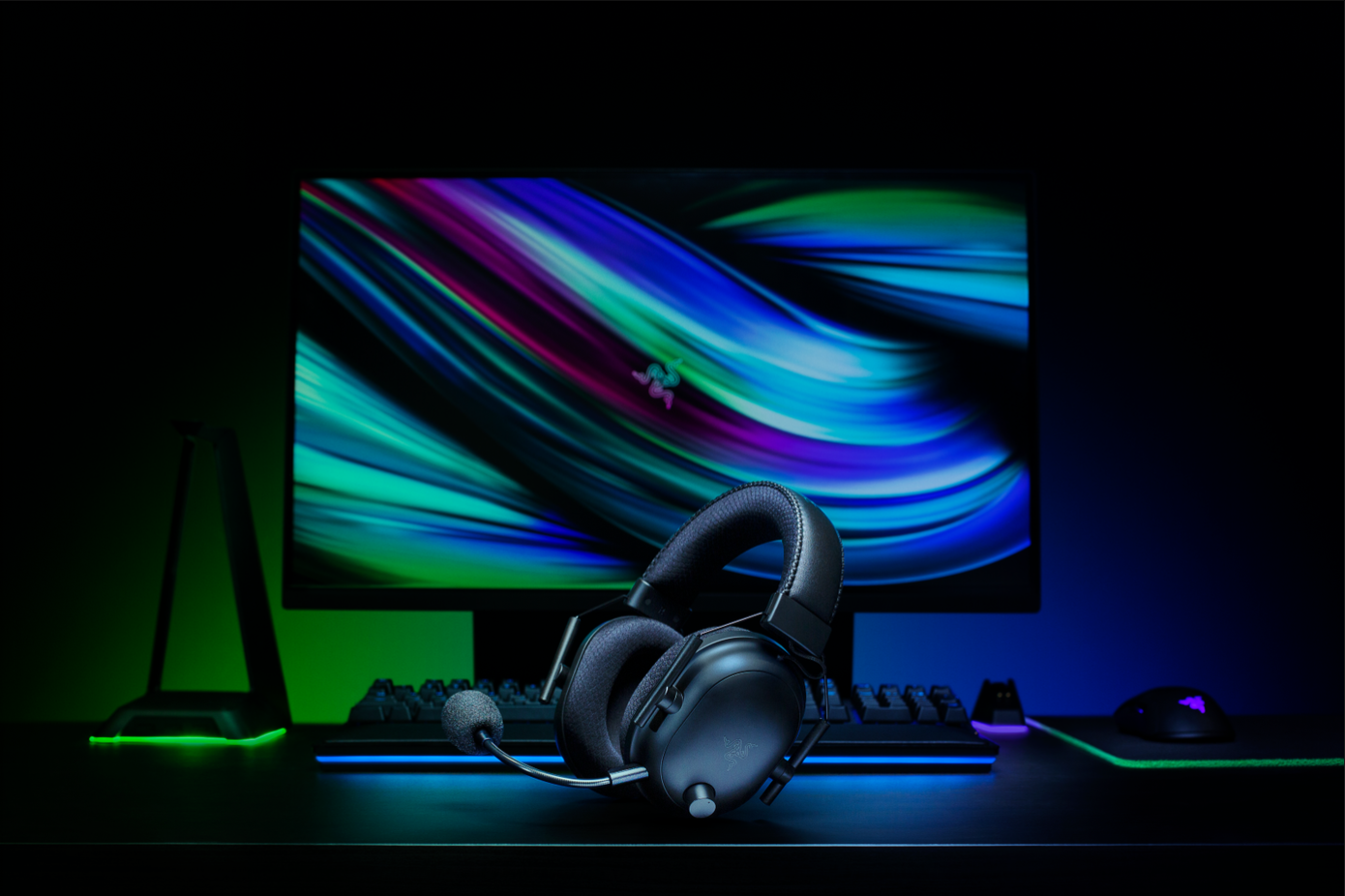 Razer BlackShark V2 Pro
If you're looking for an even more serious pair of headsets, the BlackShark V2 Pro is for you.
Razer's best-in-class wireless headset made for those who constantly push their limits, packed with Razer's most potent technological innovations.
With everything you loved from the BlackShark V2, comes BlackShark V2 Pro, upgraded with Razer's Hyperspeed Wireless – high-speed transmission and extremely low latency, this wireless esports headset has an industry-leading 2.4GHz wireless connection to ensure lossless audio that'll always stay synced to your game.
Price: $299.95
Available at all local retailers and at Razer.com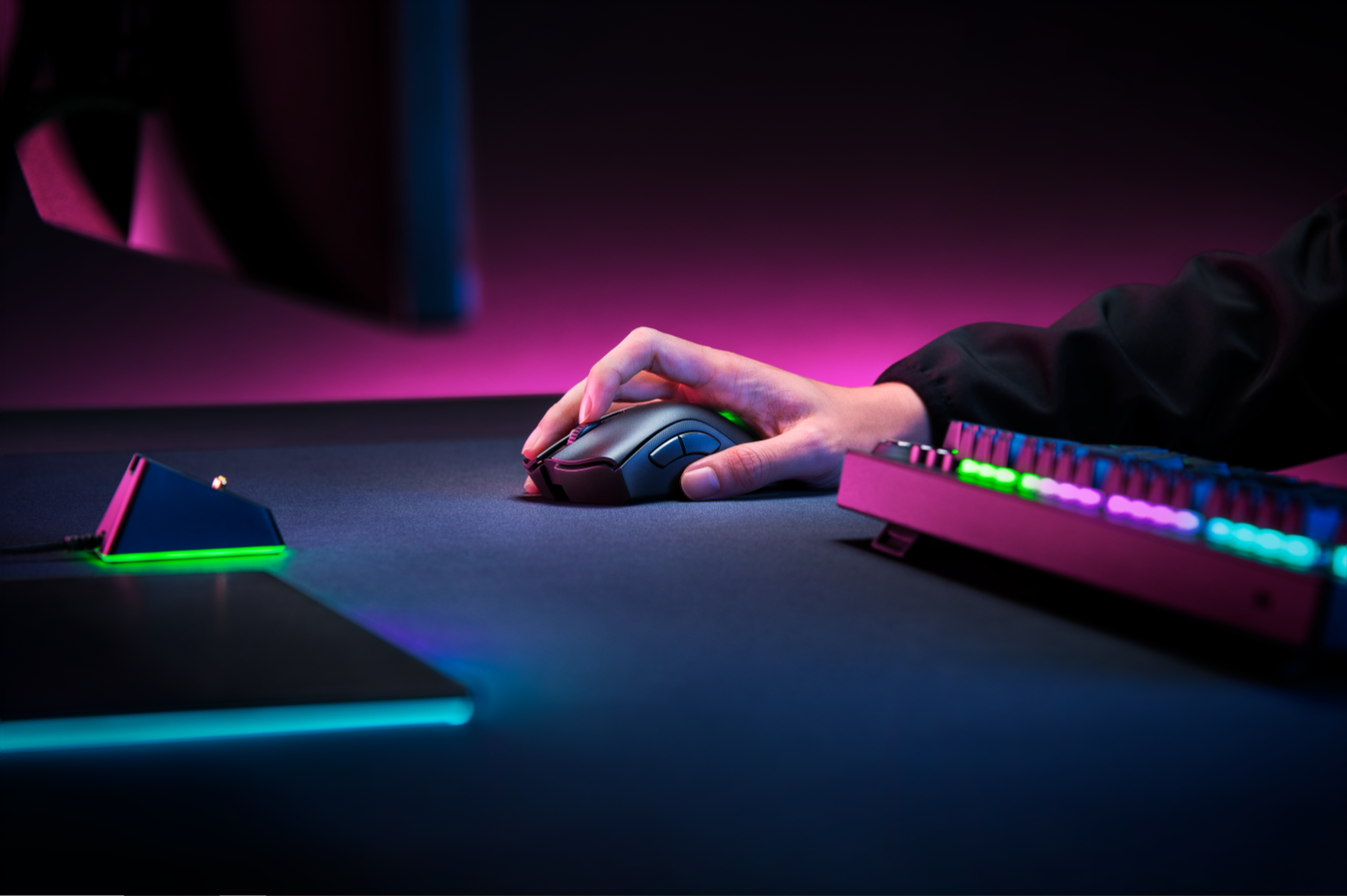 Razer DeathAdder V2 Pro
The Razer DeathAdder V2 – an ergonomic mouse designed for comfort, speed and accuracy.
With over 10 million Razer DeathAdders sold, it has become the most celebrated and awarded gaming mouse in the world, known for its exceptional ergonomic design.
Experience it for yourself with the DeathAdder V2 Pro that not only continues this legacy, but also pushes the limits of gaming mice – retaining its signature shape while shedding more weight for quicker handling to improve gameplay and overall comfort.
Price: $224.95
Available at all local retailers and at Razer.com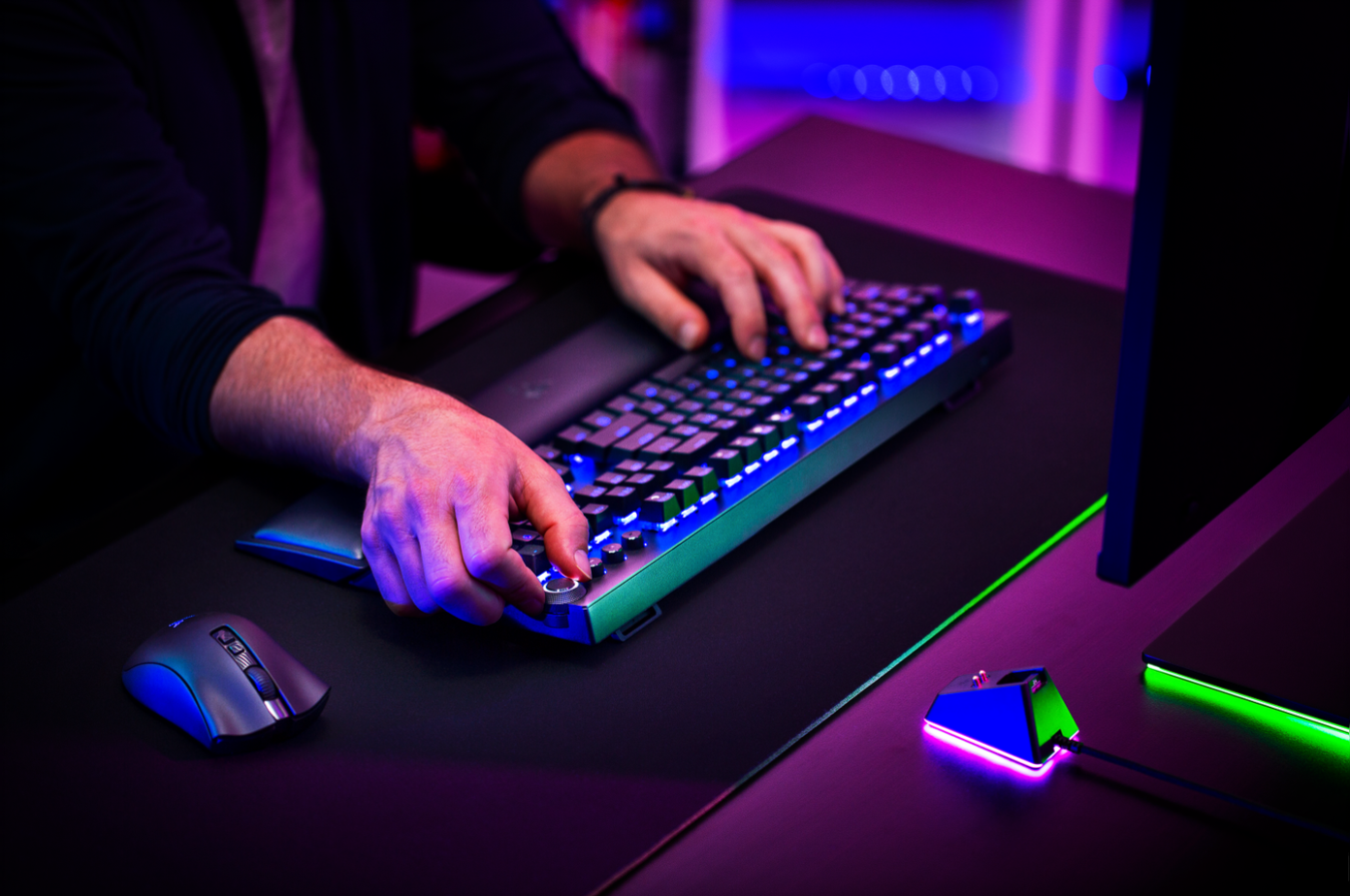 Razer BlackWidow V3 Pro
Razer's most iconic mechanical gaming keyboard emerges with its next game-changing evolution.
Enter a new wireless meta with the Razer BlackWidow V3 Pro—with 3 modes of connection for unrivalled versatility, and a satisfying gaming experience comprised of best-in-class switches and full-height keys.
Armed with Razer's most advanced wireless technology for low-latency gaming and hyper-responsive inputs—made possible through an optimized data protocol, ultra-fast radio frequency and seamless frequency switching in the noisiest, data-saturated environment.
Price: $394.95
Available at all local retailers and at Razer.com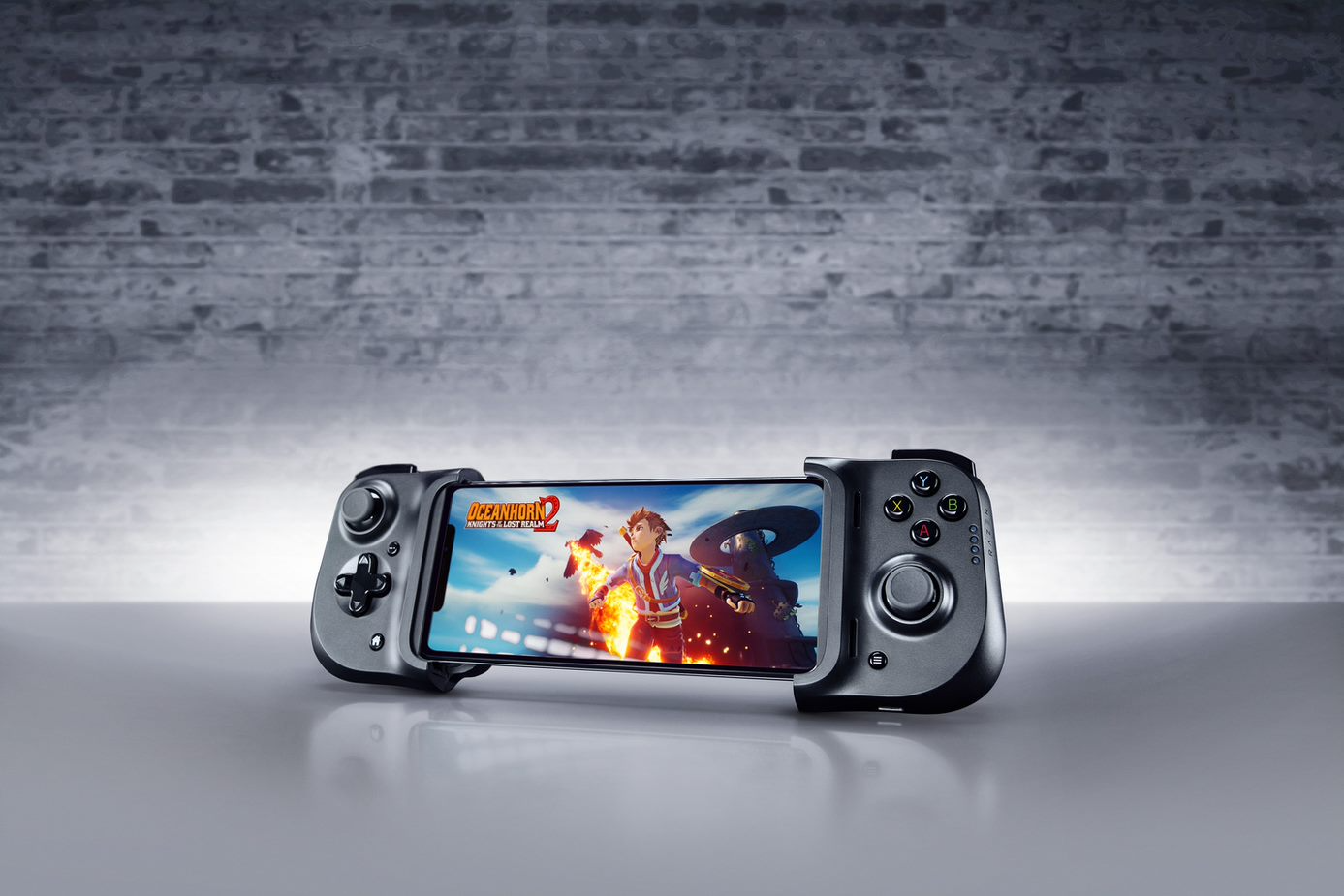 Razer Kishi
Bring your A-game anytime, anywhere. Razer Kishi – a universal mobile gaming controller that fits most smartphone devices, designed to bring console-level control to your on-the-go gaming. With this controller by your side, wherever you go, victory will follow.
Price: $154.95
Available at your local Optus Store