Twitch are excited to announce a new creator tool that we've been developing over the past year: Soundtrack by Twitch.
Twitch knows how important music is to your creative process, and have heard how frustrating it is to understand and navigate the complex and evolving music ecosystem. Soundtrack gives you a curated collection of rights-cleared music and integrates with your streaming software to separate your audio sources, allowing you to keep your channel safe while you create compelling content and grow as a creator.
Stream Worry Free
Soundtrack's vast library of songs from fresh, independent artists are all cleared for worldwide listening during your live streams. Music from Soundtrack is separated into its own audio channel so you can play music on stream without worrying about your archives being muted or receiving strikes against your Twitch channel (or wherever else your content may go!).
Highly Curated Music Library
From the latest electronic and dance music in our "SoundPls" playlist to chilled out lo-fi beats in our "Beats to Stream to" playlist and everything in between – the Soundtrack library has a diverse set of artists and genres to stream with. Artists include: Above & Beyond, mxmtoon, Porter Robinson, RAC, SwuM, and many more.
Playlists and stations are curated by Twitch music curation staff, as well as select streamers and industry partners to make sure whatever style of music you're looking to add to your stream is at your fingertips – ready for you to press play. Our curation team will be expanding our content offering with new Playlists and Stations regularly.
Soundtrack by Twitch (Beta) Label & Distribution Partners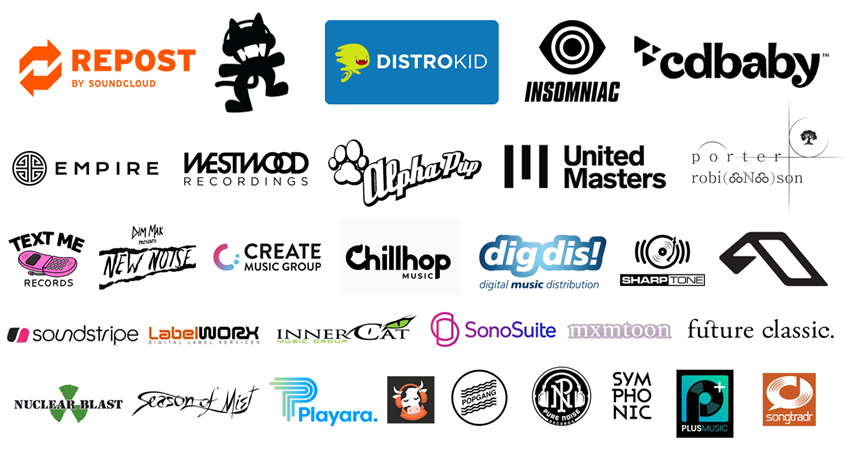 To get Soundtrack into the hands of creators as soon as possible, Twitch are releasing an early version today that is compatible with OBS Studio v26.0 or later on PC, Twitch Studio & Streamlabs OBS compatibility will be coming soon.
Twitch will continue to expand Soundtrack's availability to creators in the coming weeks. If you want to try Soundtrack and help shape the future experience for creators, please join the waitlist, choose your streaming software, and keep an eye on your email for an invite with download instructions.
Are you a musician, label, or publisher? Visit their help page to learn how you can get your music in Soundtrack.