The worldwide reveal of Call of Duty: Modern Warfare III is finally here. Be sure to partake in the Shadow Siege Limited-Time Reveal Event to join the hype and earn exclusive rewards.
For the first time in back-to-back years, Call of Duty returns with a direct sequel as Call of Duty: Modern Warfare III picks up immediately following the events of last year's incredible blockbuster Call of Duty: Modern Warfare II. Call of Duty: Modern Warfare III is scheduled to be released worldwide on 10 November allowing players for the first time to continue their journey, progression, and story seamlessly for a new year to come.
CAMPAIGN
In the direct sequel to Modern Warfare II, Captain Price, and Task Force 141 face off against the ultimate threat. The ultranationalist Vladimir Makarov is extending his grasp across the world, causing Task Force 141 to fight like never before.
Modern Warfare III introduces Open Combat Missions (OCMs), an exciting innovation to the Call of Duty Campaign. Not only do these complement the cinematic missions you've come to expect, but they also provide you with numerous additional choices regarding your methods of mission completion. For example, if you prefer to use stealth techniques, you may wish to undertake an OCM with a lights-out approach, using night-vision goggles and suppressed weapons to complete your objectives. OR, if loud explosions and reckless abandon are part of your repertoire, strap extra armour plates onto your torso and hit those targets head-on!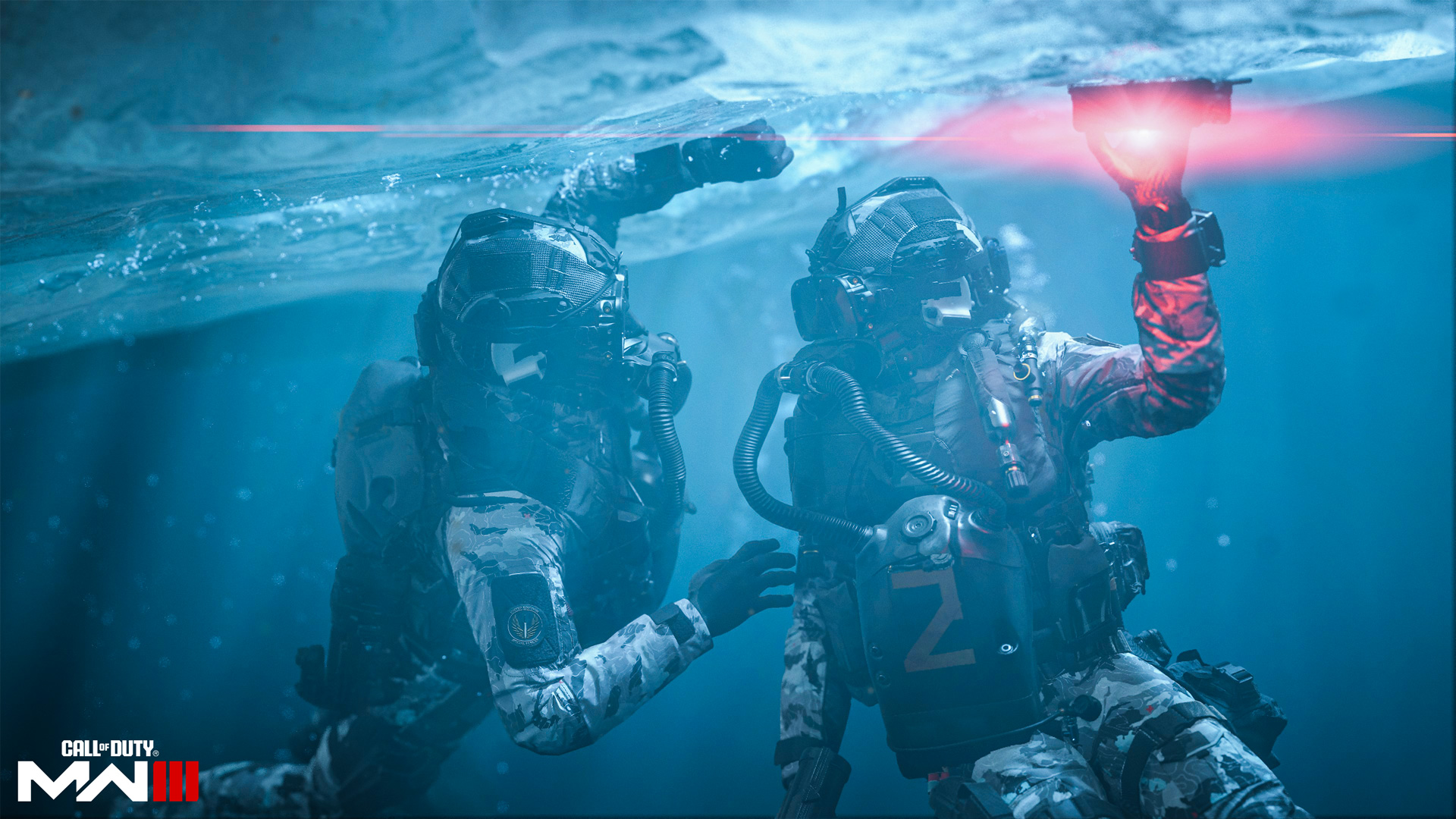 MULTIPLAYER
Afghan. Derail. Estate. Favela. Karachi. Highrise. Invasion. Quarry. Rundown. Rust. Scrapyard. Skidrow. Sub Base. Terminal. Underpass. Wasteland.
All 16 launch maps from Call of Duty: Modern Warfare 2 (2009) have been modernised, both graphically and with meticulous attention given to the authenticity and aspects of the maps that made them so popular. Veteran players love these Core 6v6 maps, and there's no better time to introduce a generation of new players to experience the community's favourite Modern Warfare content alongside a range of new multiplayer innovations:
New Gameplay Innovation: Tac-Stance – Breach and clear with the new Tactical Stance feature, a perfect middle-ground between hip-fire and aiming down sights.
New Gameplay Innovation: Evolving Loadouts – Build your Loadout based on cutting-edge military equipment, such as gloves, tactical vests, boots and more; allowing you to fine-tune more aspects of gameplay.
New Gameplay Innovation: After-Market Parts – A special set of customisation options allowing you to focus on your preferred and specific playstyle when tuning your weapon.
Multiplayer Features: Changes to Core Mechanics
The core mechanics of Modern Warfare III deliver a massive offering of classic features bringing exceptional freedom of choice, movement, and customisation to gameplay:
Classic features return such as Map Voting, Minimap Behaviour (red dots indicating when an enemy is firing an unsuppressed weapon), and all chosen Perks are available at the start of each match.
Core Multiplayer Health is increased to 150, lengthening the Time-to-Kill.
A range of movement changes, due to popular request, including the return of reload and slide cancelling.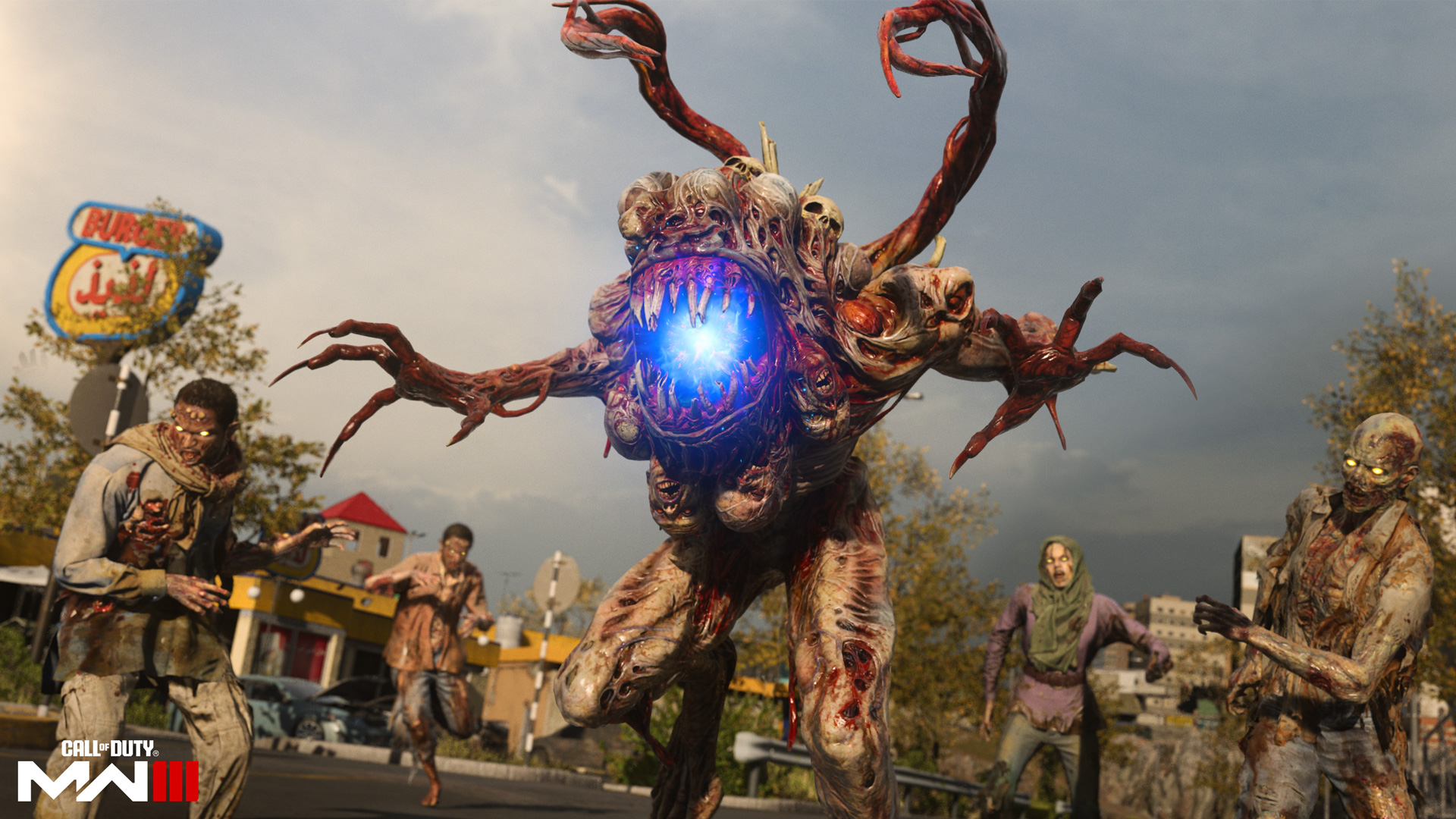 ZOMBIES
For the first time, team up with other squads to survive and fight massive hordes of the undead in the largest Call of Duty Zombies map ever. Expect to undertake missions across different regions that escalate in difficulty, with core Zombies features and a cavalcade of secrets to discover. Ready up for an open-world player versus enemy (PvE) extraction survival experience against some of the biggest enemies in Call of Duty history.
MORE INTEL TO COME
Ensure you stay one step ahead with all the latest official information about Modern Warfare III by checking the Call of Duty Blog in the coming days and weeks.
Preorders are available now at participating retailers, in-game, via your platform Stores, or at CallofDuty.com. Get details on all the preorder rewards you can claim, including Campaign Early Access, Open Beta Access* and the Vault Edition, by reading the preorder blog.