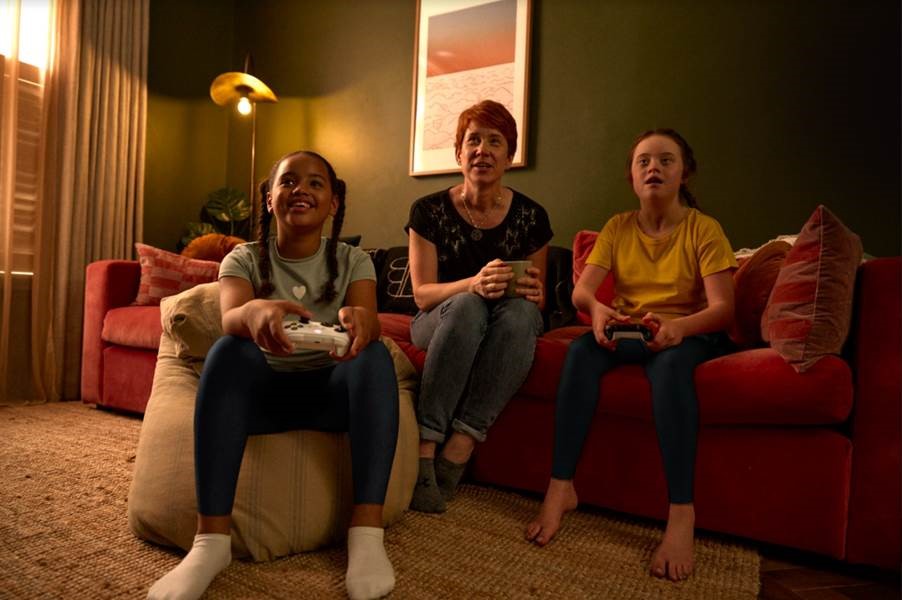 A new survey, conducted by YouGov and commissioned by Xbox1, is shaking up familiar Christmas traditions by revealing a surprising affinity for gaming among families. The survey results found that 39% of Australians surveyed play video games over the holidays with their family members, ranging from kids [36%] and parents [21%] to uncles/aunties [16%] and even gaming grandparents [11%].
The survey results also revealed that 40% of the survey respondents said gaming gives them a way to connect with someone they don't regularly see in person, showing video games have become a festive staple alongside other bonding fun such as board games, backyard cricket and Christmas movies.
Not just a pastime for teens anymore, 40% of survey respondents agreed the sharing of video game enjoyment among generations is a great tradition. Better yet, there may be less chance of causing a family feud, with 49% agreeing video games cause fewer arguments than board games.
To help Aussies find the right games for the whole family, Xbox has curated a list of games to suit all players this Christmas, whether they're a seasoned gamer or have never picked up a controller before.
Tania Chee, Xbox Business Lead for Xbox Australia and New Zealand, said: 
"How families are spending their time together over the holidays is changing and it's really exciting to see from our research that video games are now a big part of bringing families together at gatherings. 

Whether it's showing gran how to build her dream home in The Sims or speeding into first place in Forza Horizon 5, gaming has become an opportunity for connection across generations, no matter your skill level. It's clear that video games have become a new summer holiday tradition – including for my family, whom I can't wait to play against this Christmas and win."
From today, Xbox Series S will be available at selected retailers in Australia and will be on offer as a part of their Black Friday promotions (while stocks last, and retailers' terms and conditions apply).
Xbox is proud to be part of the story as families continue to reinvent what the holidays look like for them. For more information on the best Xbox products and services to celebrate the holidays this year, be sure to visit the Microsoft Store holiday gift guide.