Christmas is just around the corner, and with that in mind 2K Games has some great gift ideas for this festive season.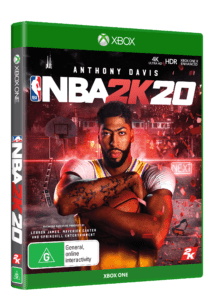 NBA 2K20
Welcome to the Next with the world's most popular basketball simulation, NBA 2K20. From best-in-class gameplay and graphics, new game modes, addition of WNBA teams, an immersive open-world "Neighbourhood" and a MyCAREER story written and directed by LeBron James and his production company, SpringHill Entertainment. NBA 2K20 personifies what it's like to Be the Next in basketball and culture.
You can also take part in the new MyPLAYER Nation mode as you play the same games on the same day as the real NBA schedule and earn in-game bonuses and the chance to redeem exclusively designed Nike Basketball signature athlete shoes, for your MyPLAYER to wear in-game.
Perfect for: the sports fanatic, basketball lover and/or culture critic in your life that won't shy away from the competition.
Publisher: 2K Games
Developer: Visual Concepts
Release Date: September 6, 2019
Platform: Xbox One, Playstation 4, Nintendo Switch and Microsoft Windows PC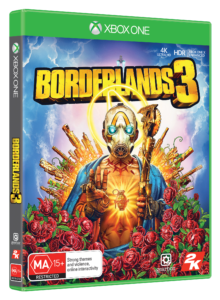 Borderlands 3
As the fastest-selling title in 2K history, Borderlands® 3 is sure to be on every gamer's wish list. This latest installment in the Borderlands franchise captures everything fans already love about the series, but provides an experience that's bigger and better in every way – we're talking new characters, new worlds, new enemies, and of course, over a billion guns for an all-new mayhem-fueled adventure! Borderlands® 3 sold-in more than 5 million units within the first five days after launch and has earned resoundingly positive critical reception, making it sure winner with gamers of every type.
Perfect for: the gamer in your life looking for a deep story, irreverent humor, and a rewarding experience they can return to again and again. Players can go it alone or play cooperatively with friends — online or on the couch — using Borderlands® 3's unrivalled co-op feature set, which allows players to join up with anyone at any time regardless of their in-game level or mission progress. With new power-crazed villains to stop, planets to explore, legendary loot to discover, and proven gameplay that's earned the series years of commercial and critical success, Borderlands® 3 is an excellent gift to give this holiday season!
Publisher: 2K Games
Developer: Gearbox Software
Release Date: September 13, 2019
Platform: PC, PlayStation 4, Xbox One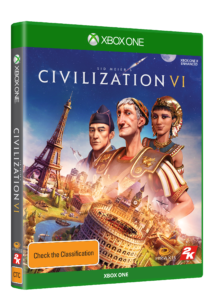 Civilization VI on PlayStation 4 and Xbox One
Sid Meier's Civilization® VI winner of The Game Awards' Best Strategy Game, DICE Awards' Best Strategy Game and latest entry in the prestigious Civilization franchise, will now be available on PlayStation 4 and Xbox One. Originally created by legendary game designer Sid Meier, Civilization is a turn-based strategy game in which you build an empire to stand the test of time. Explore a new land, research technology, conquer your enemies, and go head-to-head with history's most renowned leaders as you attempt to build the greatest civilization the world has ever known.
Perfect for: a Civilization fan or someone looking for a deep and rewarding strategy experience on any major home console
Publisher: 2K
Developer: Firaxis Games
Release Date: November 22, 2019
Platform: PlayStation 4, Xbox One, PC, and Nintendo Switch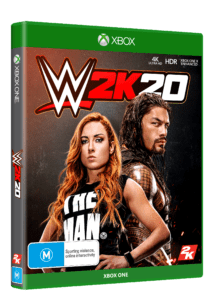 WWE 2K20
Step inside WWE 2K20 with your favorite WWE Superstars, Legends, Hall of Famers and NXT's best. Featuring several franchise firsts, including WWE Superstar Becky Lynch as the first ever female cover co-star, WWE 2K20 brings 2K Showcase: The Women's Evolution, the ability to compete as both male and female Superstars in MyCAREER and mixed tag matches, and a new 2K Tower that highlights cover co-star Roman Reigns' epic career.
Perfect for: The wrestling or fighting fanatic, WWE fan and/or the next up-and-coming WWE Superstar in your life that looks forward to competition and loves the spotlight.
Publisher: 2K Games
Developer: Visual Concepts
Release Date: October 22, 2019
Platform: Xbox One, Playstation 4 and Microsoft Windows PC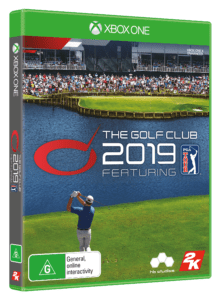 The Golf Club 2019 Featuring PGA TOUR®
Are you ready for the PGA TOUR? Compete in multiple events – including real and fictional tournaments – to earn your right to play in the PGA TOUR and join the race for the FedExCup. Endlessly customize your courses and characters with an enhanced Course Designer and upgraded Character Creator, including updated club sets, clubhouse interiors and licensed apparel.
Perfect for: Casual or avid golf fans and those who dream of being the next PGA TOUR champion.
Publisher: 2K Games
Developer: HB Studios
Release Date: August 28, 2018
Platform: Xbox One, PlayStation 4 and Microsoft Windows PC