The Yeti X is one beast of a USB microphone. It is a lot bigger than its Nano counterpart by the company Blue, but comes in the same style and shape, just up-scaled. Mounted on a solid metal stand, this mic isn't moving anywhere, reducing vibration pick up and ensuring a secure and stable microphone. Coming in a silky, matte black finish and a steel chrome sound cover, it is simple, humble but classy in appearance. It also incorporates a high-res LED light meter so you can visually track your noise levels. It definitely looks the business.
It features a smart knob, no not what my colleagues call me in the office but a literal multifaceted turn dial on the front face of the mic. Pressing it inwards makes it easy enough to mute all sound where turning will adjust gain sensitivity, adjust headphone output volume and blend out computer and microphone audio. I loved this as I am not a fan of messing around with complicated programs and multiple dials, I want my stuff to work and quickly, I'm impatient.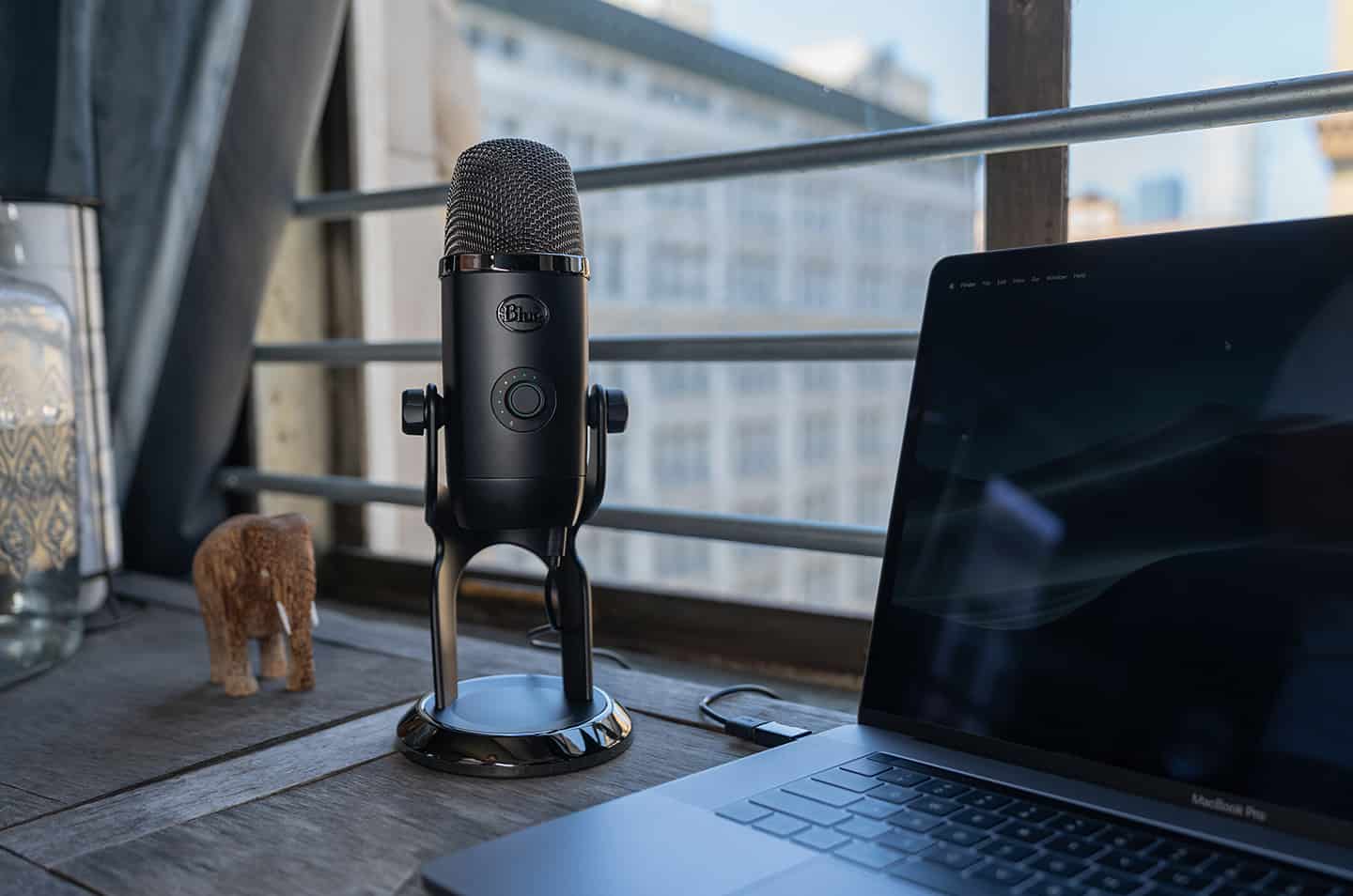 Supplied with a lengthy USB cable making placement options extensive, this microphone is as easy as plug and play. Once plugged into a PC and a few tweaks of my OBS settings, I was ready to stream till my heart was content.
The Yeti X is such a diverse, universal microphone providing 4 polar patterns to customize your usage. Utilize it the way you want whether it be my favorite, Omni, for that full sound coverage, Cardioid, up front and centre such as streaming, Bidirectional, perfect for cross table interviews or lastly, Stereo, for grabbing multiple sound sources, it has all aspects of sound collecting covered.
The four- capsule condenser really shines in this device. It captures sound with clarity and precision at a wide range of pitches and volumes. The Yeti X picks up lows and highs with so much focus, in fact, it was so sensitive I often had to adjust the volume down for my audience as they weren't used to a booming voice compared to when using other competitor mics. Luckily, my audience are used to me testing new peripherals, and the reception of this one was nothing but positive.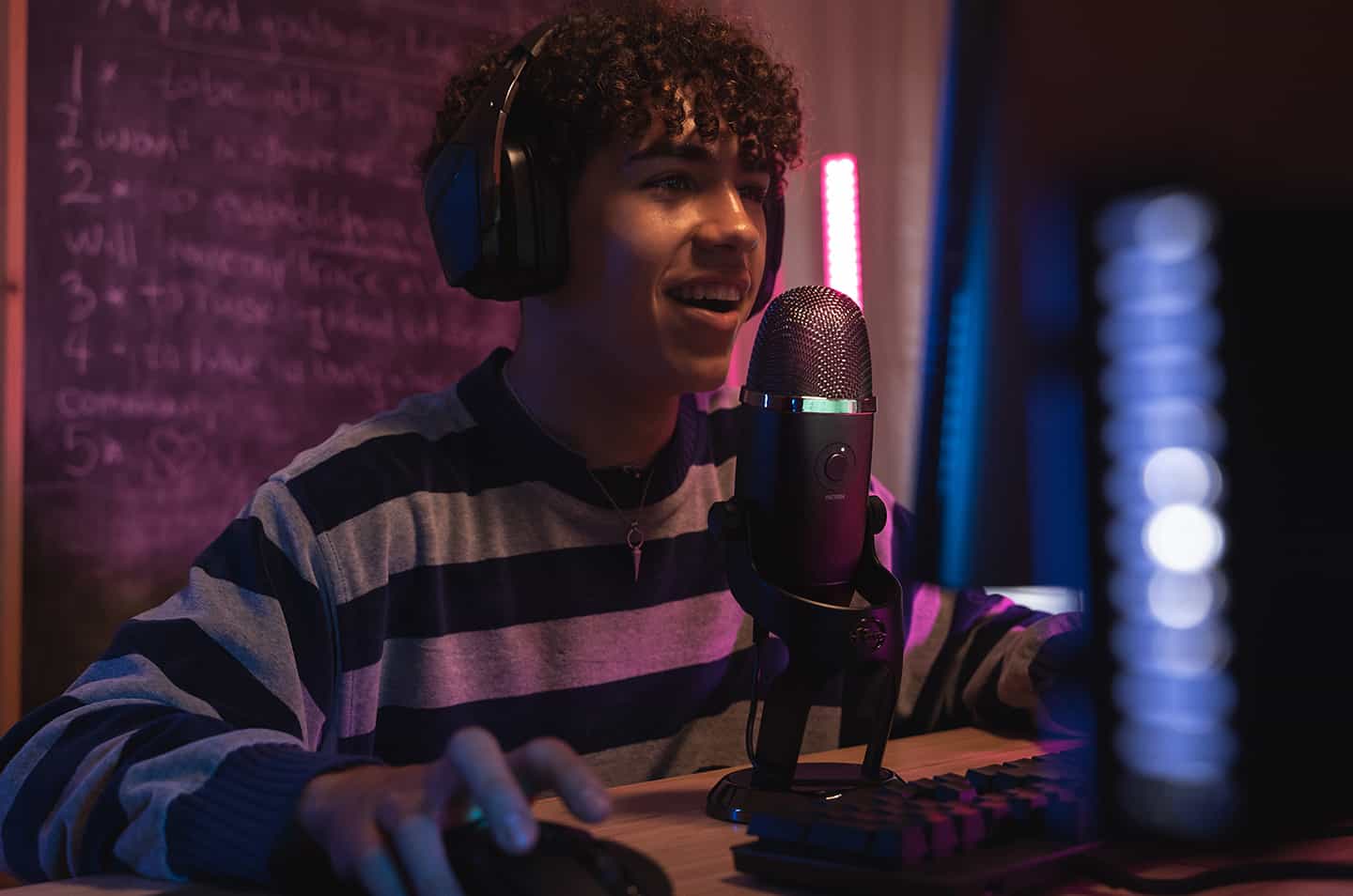 For those who are a little more patient, as I mentioned earlier, Blue do have software that really customizes your sound scape. The world is your stage with the Blue VO!CE audio software, and to be honest, after having a good play with it, easily became one of my favorite add-ons. Being a quirky character myself, I spent ages playing with the vocal effects making sounds and twisting my voice for comedic effect. You can also take a serious approach and play with the equalizers and pre-sets for you own profile but where is the real fun in that. As small a detail as it is but the fact you can even customize the small LED light colours, is a win in my book.
Overall, as hard I tried, I could not find a flaw in the Yeti X. Being larger in size than the famous Blue Nano, this is one microphone that is a powerful punch and leaves a lasting impression. It is an asset to any streamer, content creator, podcaster or sound artist and is a hard push to see what Blue will do from here, as this microphone should definitely be a staple for any hardcore broadcaster.
Microphone and Performance
Power Required/Consumption: 62mA – 203mA
Sample/Bit Rate: 48 kHz, 24-bit
Capsules: 4 Blue-proprietary 14mm condenser capsules
Polar Patterns: Cardioid, Omnidirectional, Bidirectional, Stereo
Frequency Response: 20Hz – 20kHz
Max SPL: 122dB
Dimensions (extended in stand): 4.33″ (11cm) x 4.80″ (12.2cm) x 11.38″ (28.9cm)
Weight (microphone and stand): 2.8 lbs (1.28kg)
Weight (microphone only): 1.14 lbs (.519kg)
Headphone Amplifier
Impedance: 13 Ohms min, 16 Ohms typical
Power Output (RMS): 72mWrms per channel
Frequency Response: 20Hz – 20kHz
Signal to Noise: 100dB
System Requirements
PC – Windows 7, 8.1, 10
MAC – macOS (10.10 or higher)
USB 1.1/2.0/3.0*
The Good
Sleek matte black finish, simple and classy
LED light meter to visually track your sound
Smart Knob with so many tweaking options
Lengthy USB cabling
4 polar patterns
Plug and play on PC and Mac
Blue VO!CE software for customisation