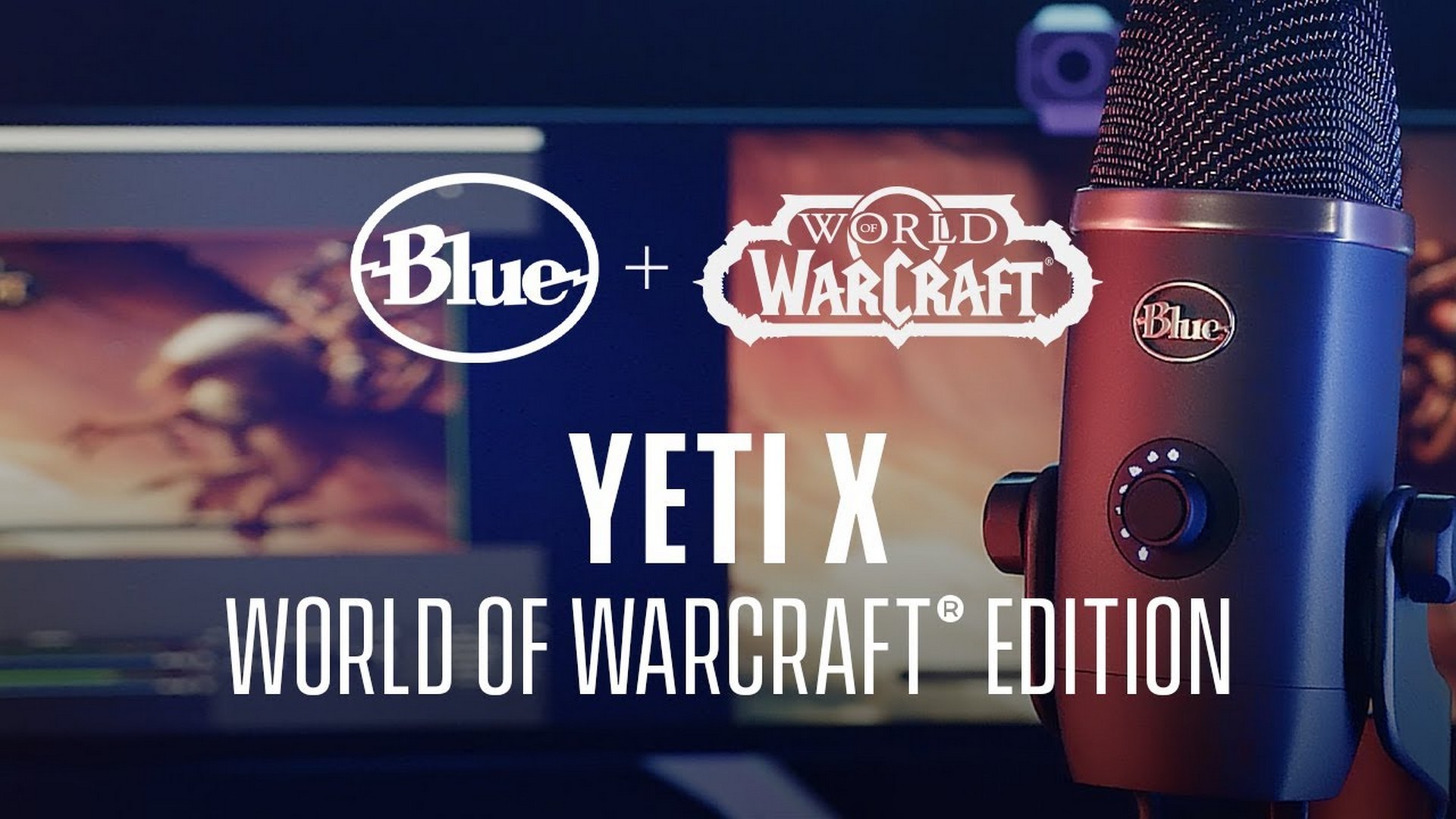 When I first started streaming, I didn't have much of a setup. I used the barebones webcam included with the laptop I was using, and I haphazardly connected a shotgun microphone that was intended to be attached to my camera. It wasn't pretty, nor was it particularly effective, but it worked and that's all that mattered. Or so I thought.
I have always looked at the Blue series microphones when I visit gaming stores, dreaming about the day where I might have one of my own, and as the flagship product in Blue's range of streaming microphones, the Yeti X boasts everything you could possibly want as a streamer or content creator. Its four capsule condenser array is perfectly tuned to deliver clear and precise audio. Whether you're using the cardioid pattern to focus on your voice while streaming, interviewing your favourite developer in bidirectional mode, holding a conference call in omnidirectional mode, or simply whispering sweet nothings into the stereo mode for some creepy ASMR recordings, the Yeti X does it all exceptionally well. Hold up. Stace already reviewed this microphone. Why am I doing this again?
Oh, that's right! Blue have just announced a partnership with Blizzard for the upcoming release of the World of Warcraft Shadowlands expansion, and as a result, we got to play with the just announced Yeti X World of Warcraft Edition. From a technical standpoint, the Yeti X World of Warcraft Edition has all the features of the non-Warcraft Edition, all of which you can read about here, but this one has a couple of Warcraft themed additions that make it arguably better.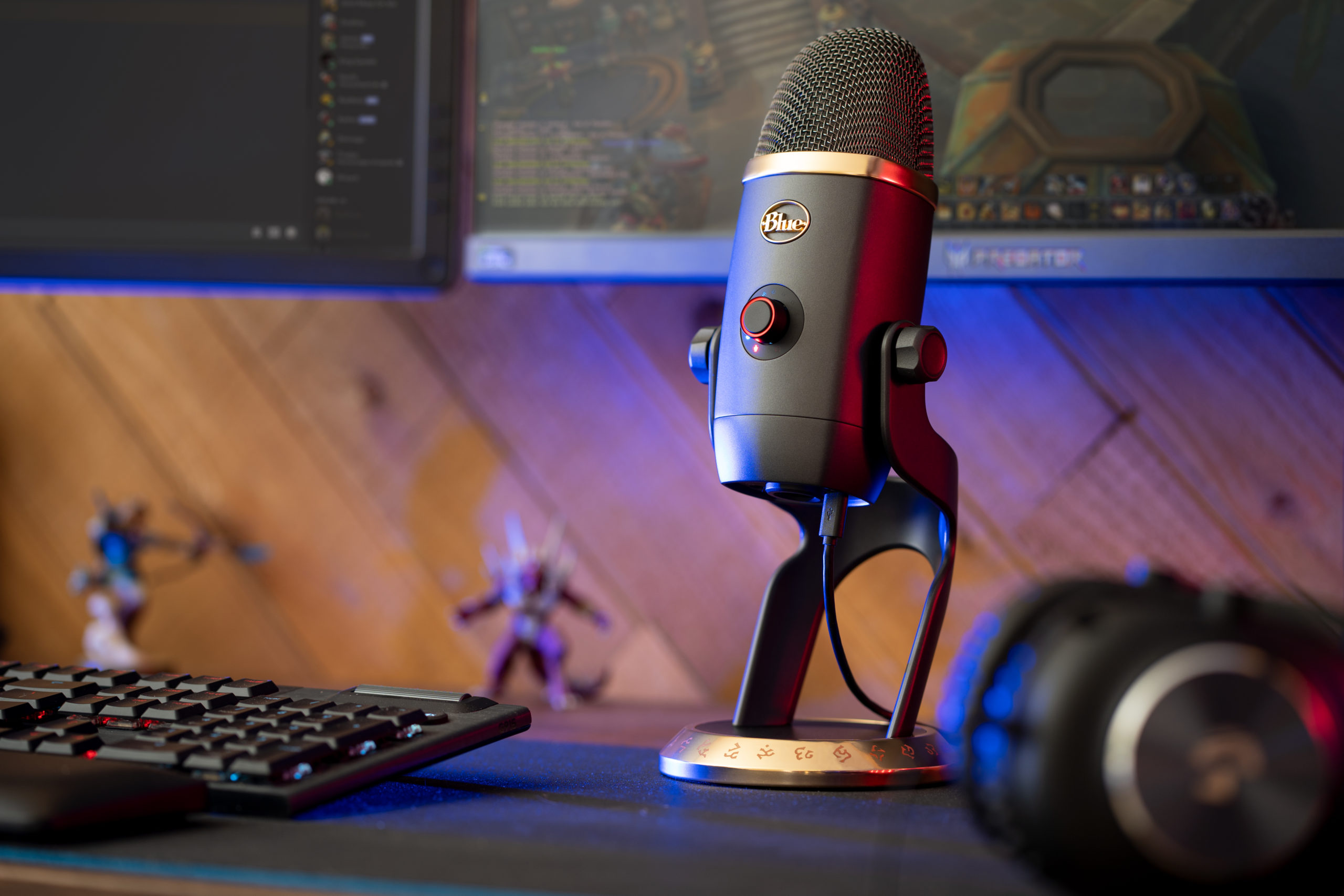 The first thing that clearly stands out is that the microphone itself heavily borrows its colour scheme from the Warcraft universe. Where the standard Yeti X comes with polished silver accents, the Yeti X World of Warcraft Edition features a polished golden colour, the base laser-etched with arcane runes taken directly from Azeroth.
The simple LED lighting that makes up the High-Res metering has been replaced with intricate glowing runes, allowing you to check your voice level on the fly and leaving you feeling like you're enchanting something as the runes playfully bounce around the main smart knob – Hehe, Stace… (You'll get the reference if you read her review.)
It doesn't just stop at its appearance though, as playing around in the settings of Logitech G Hub, users will be able to customise the microphone in ways befitting a War Chief. Whether it be front or back, all LEDs on the Yeti X World of Warcraft Edition can be adjusted to suit your own personal preferences, be it following the glorious Horde, broadcasting your allegiance to the fragile Alliance, or anywhere in between, you can change it as you see fit. Where things start to get really interesting, however, is when you start playing around with the Blue VO!CE effects and presets. At the time of writing this review, there are 5 pre-made voice filters coming straight out of Azeroth.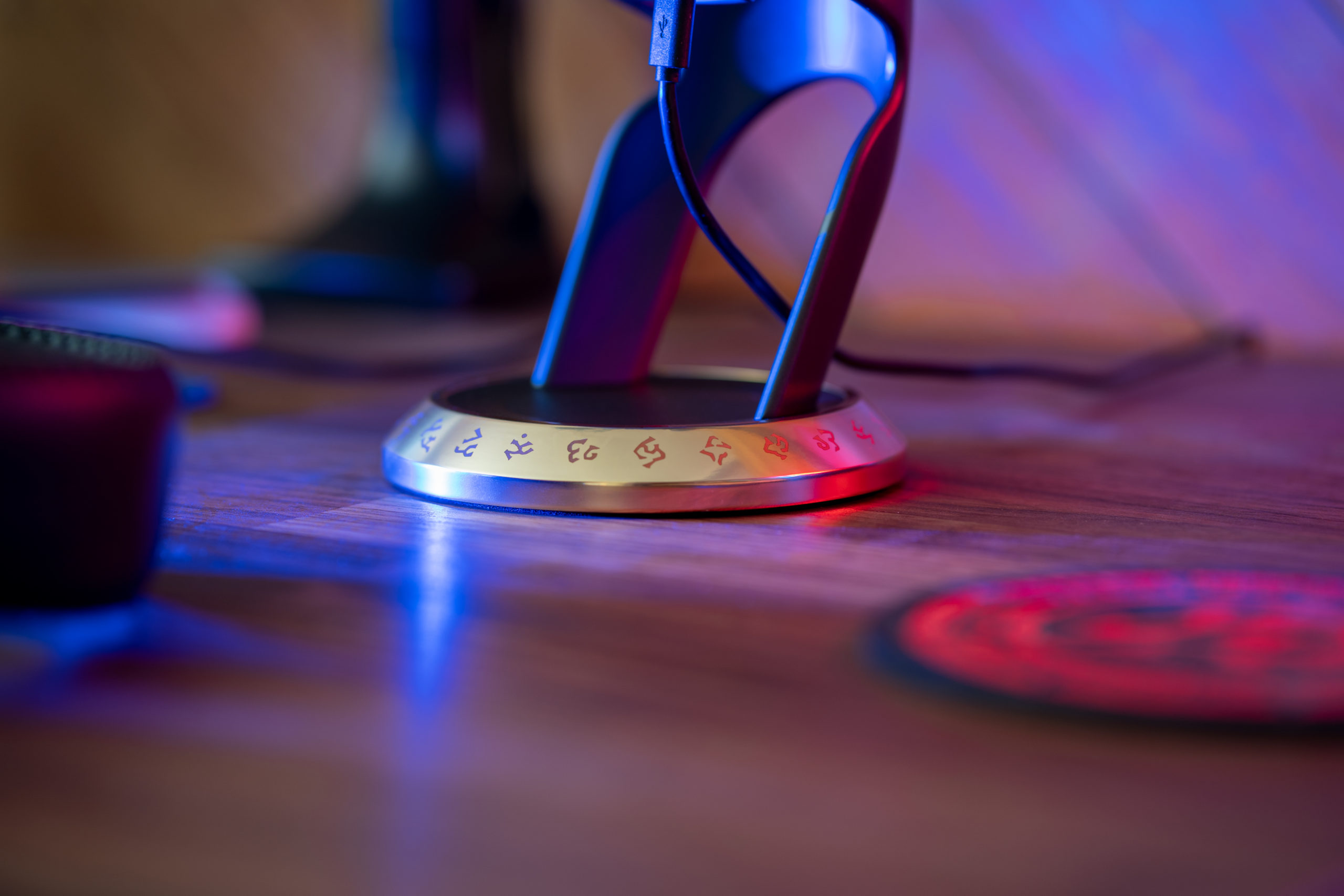 By simply clicking a button, you can change your voice to sound deep and menacing like an Orc, squeaky and annoying like a Gnome, or dark and brooding like a Demon. Users will also be able to create their own individual effects with the simple to use Effects section, and not only do you have access to the effects created by Blue and Blizzard, you will also be able to download and try out other user-created presets, all while sharing your own with the world.
Why stop at warping your voice though, when Blue and Blizzard have also included hundreds of audio samples taken from existing World of Warcraft titles, while also sneaking a couple of spoilers straight from Shadowlands. Just like the voice presets, these can be bound to your compatible Logitech G device, allowing you to quickly turn voice effects on and off or play a selection of the many included audio samples in your stream, all without minimising your game.
Blue could have taken one of their cheaper microphones, slapped the World of Warcraft logo on it and called it a day, but they didn't. They've taken their best microphone and worked with Blizzard to offer fans professional grade technology that celebrates the World of Warcraft in a beautifully themed chassis, while keeping the audience on their toes with Warcraft-inspired voice effects and audio samples from the lands of Azeroth. This partnership isn't a quick cash-grab like we see with many other titles. Blue and Blizzard have gone the extra mile for their fans, working together to pair a remarkable piece of technology with a constantly evolving World… of Warcraft.
The Good
Top shelf technology that remains true to its roots
Inspired design stays faithful to the World of Warcraft
Ready to use Warcraft themed voice effects and audio samples
The Bad
The Murloc audio sample is apparently a thing.