Developed by Dang! And published by Devolver Digital, 'Boomerang X' has no planned release date on Steam, which breaks my heart because I couldn't recommend this game enough.
Boomerang X is all about small/medium/big arena fights with a boomerang that you get to toss and teleport while using a couple more abilities, to clear each stage and move to the next. Not only is this game a good reliever and a nice game to relax too, but it is also great for quietly playing by yourself or in a party with friends. Throwing a boomerang and teleporting to its location is the most satisfying way to kill, main, and slice the enemies in the game.
The whole design of this game is so appealing too, I love the enemy designs and the wave system used in the maps. These are very jungle-esque with cave systems for delving further into the world. Murdering and slicing your way through with your boomerang allows you to invest more and more into parkour-like mechanics which will be very popular for anyone who enjoys bhopping around maps. They mix the movement and attacking system in this game very well and it all just seemed very fluid.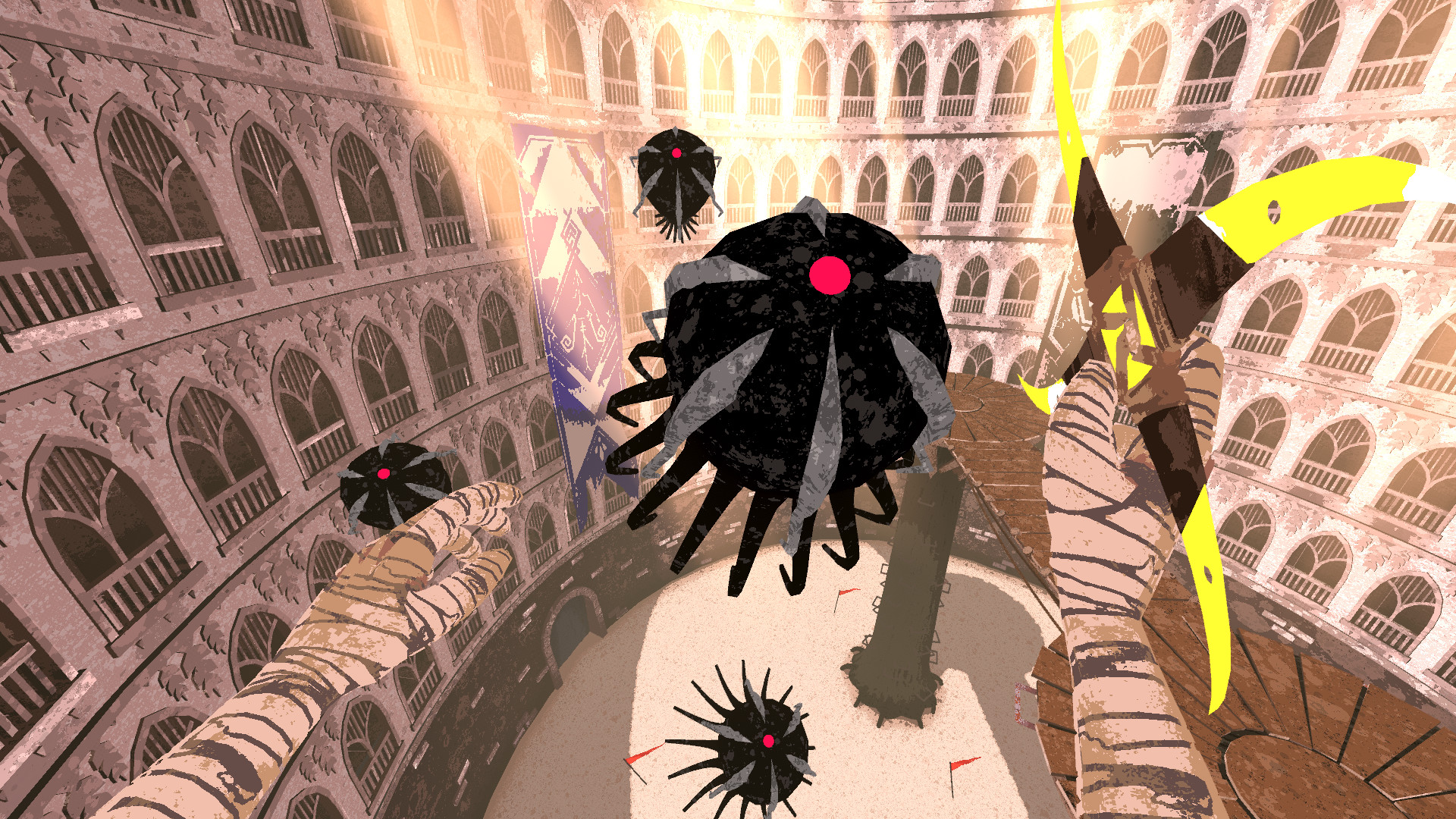 There isn't much to learn in terms of controls; you only need to know how to move, attack and teleport. I love the fact that despite simple controls, the first-person aspect of the game always makes you feel like you are doing so much as you tear through enemies.
The most satisfying aspect though is its unique and soft art style. The game is incredibly beautiful. Unlike similar games with this run and slice genre such as perhaps Ghostrunner, it brings a more whimsical appeal while holding that urgency. The monsters stand out with their black icky oozy bodies and give off quite creepy vibes. To top it off and complement the beautiful design and hectic controls, the music is just hype enough to keep you going on and on building till you get to that final completion.
I recommend you keep your eyes out for this one, especially if you enjoy a quick-paced adventure, or surprisingly want a chilled out game sesh. Boomerang X should be praised for its simple controls, energetic gameplay, and cool-ass animations. I can't wait to see what is in store for the full release!