Developed by Dang! and published by Devolver Digital, 'Boomerang X', releasing on the 9th of July is an adjusting arena fighter with a boomerang that you get to toss, teleport, and use multiple abilities with to clear each stage and move to the next.
Boomerang X is all about small/medium/big arena fights with a boomerang that you get to toss and teleport while using a couple more abilities, to clear each stage and move to the next. Not only is this game a good stress reliever and a nice game to relax too, but it is also great for quietly playing by yourself or in a party with friends. Throwing a boomerang and teleporting to its location is the most satisfying way to kill, main, and slice the enemies in the game.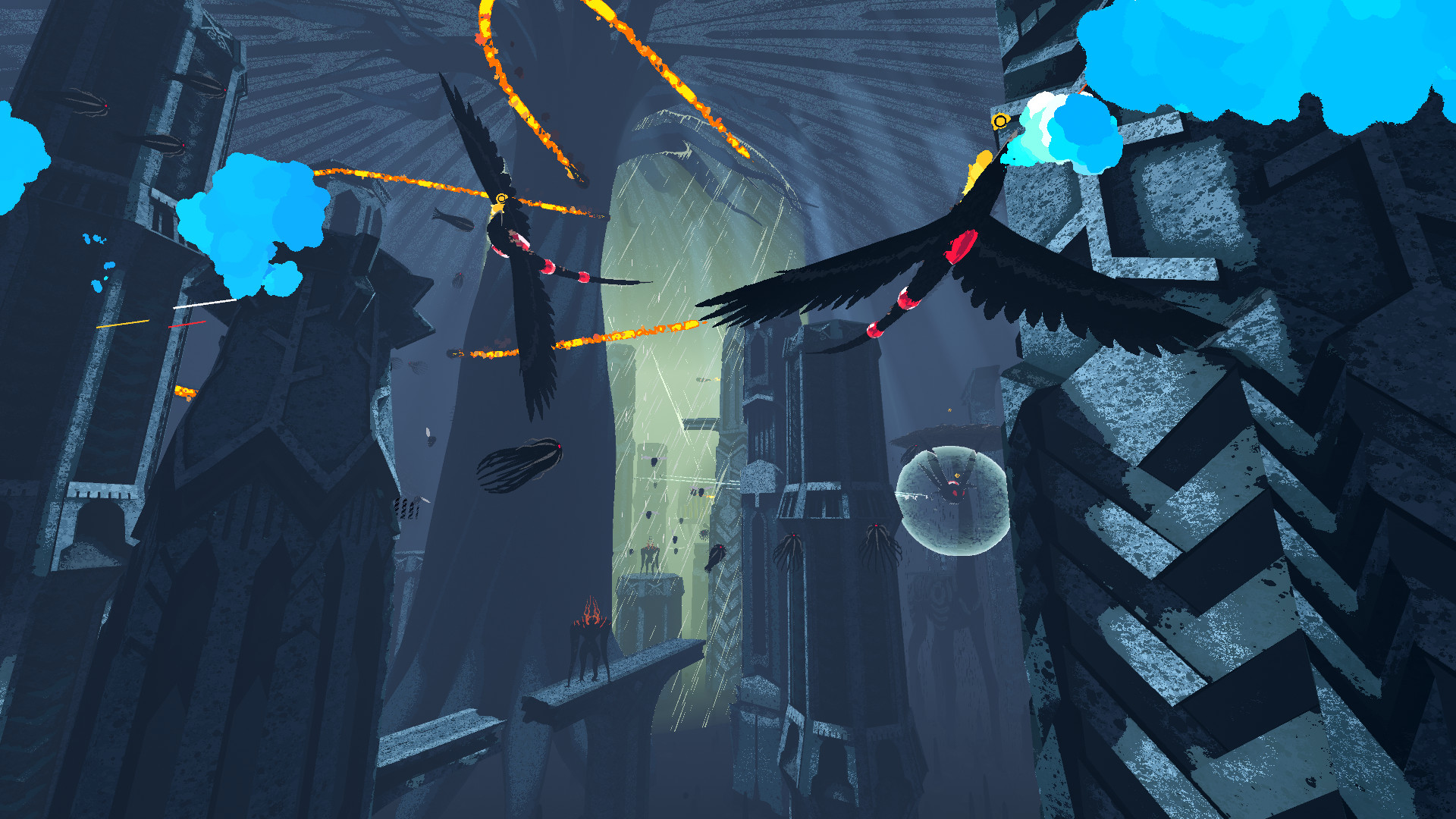 The whole design of this game is majorly appealing. The enemy designs are quirky and unique and the wave system used in the maps is utilised in a way that the gameplay feels like constant action. These environments are very jungle-esque with cave systems for delving further into the world. Murdering and slicing your way through with your boomerang allows you to invest more and more into parkour-like mechanics that are very fluid in movement which would be satisfying and enjoyed by anyone who was invested into the bhopping maps you can get in games like CS:GO and Garry's Mod.
There isn't much to learn in terms of controls; you only need to know how to move, attack and teleport. The game's simplicity is mainly due to the use of only mouse attacks and WASD keys. This is the type of game you can relax to as there isn't really anything to stress about or an overload of things to learn due to its high-paced but simplistic gameplay that allows you to glide through the map killing its interesting looking monsters.
I love the fact that despite simple controls, the first-person aspect of the game always makes you feel like you are doing so much as you tear through enemies. I would like to state though, that when the mobs spawn rapidly sometimes it can get pretty intense quickly and can be quite hard to keep up, which can be a bit overwhelming.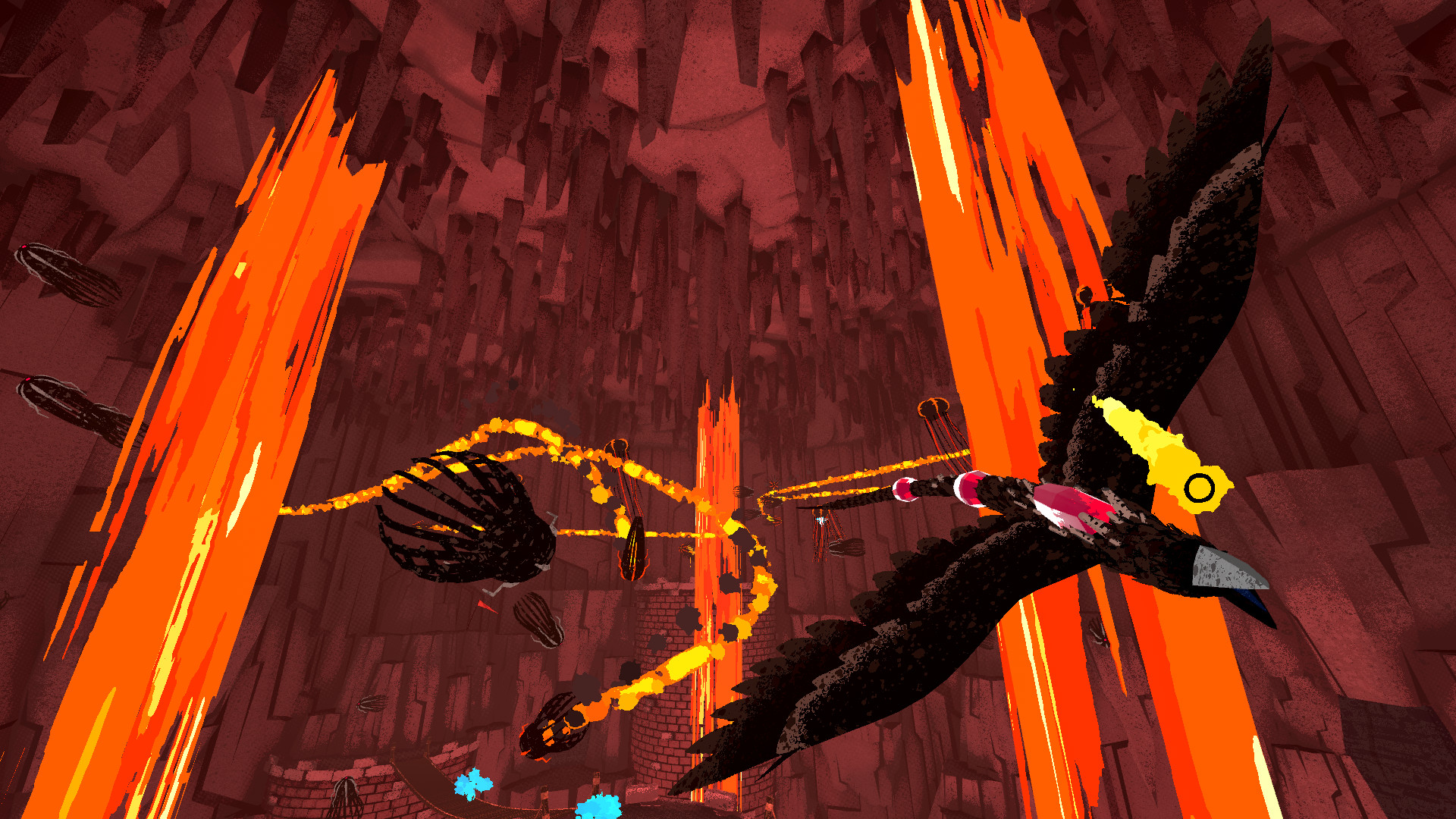 The most satisfying aspect though is its unique and soft art style. The game is incredibly beautiful. Unlike similar games with this run and slice genre such as perhaps Ghostrunner, it brings a more whimsical appeal while holding that urgency.
The monsters stand out with their black icky oozy bodies and give off quite creepy vibes. To top it off and compliment the beautiful design and hectic abilities is the music which provides hype long enough to keep you going on and on building till you get to that final completion.
This game should be introduced to those who enjoy a relaxing but fast-paced attack and bhop like game especially because of the unique art style and simple gameplay that allows you to enjoy its soothing aesthetic. Boomerang X should be praised for its simple controls, energetic gameplay, and cool-ass animations. I can't wait to see what is in store for the future of this title.
The Good
Interesting art style
Entertaining abilities
Fluid attack gameplay
Simple controls
Fast-paced relaxing entertainment
Slow introduction to a mob variety
Cool animations
The Bad
Mob amount intensifies very quickly
A unique genre that targets a certain group of players