Unless you have been living under a rock, everyone has heard of Borderlands. This popular, RPG, first person shooter by 2K Games and Gearbox Software was a game changer back in 2009, due to its action-packed gameplay, quirky storylines and gorgeous, 2D, cell shaded graphics.
Jumping forward to ten years and riding on the back of a Borderlands 3 trailer, we now have Borderlands: Game of The Year Edition. Released to tie us over and to chew up time while we wait with bated breath for their newest title in September, this game is a blast into the past, and a reminder of how fun this franchise actually can be.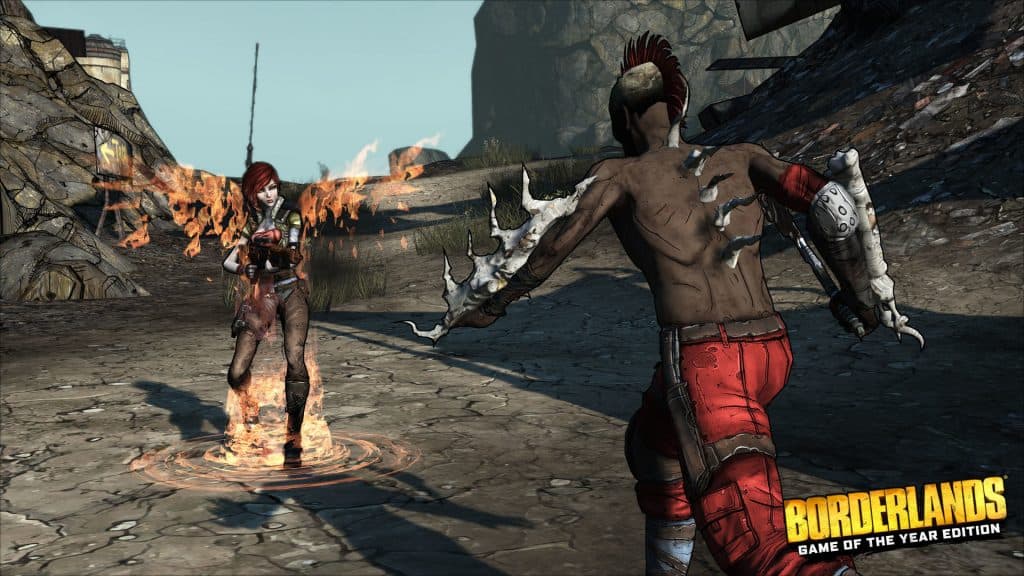 Now, being a GOTY edition the actual story and gameplay is not at all different to the original.
This remaster is a tweaked, finely tuned version of the initial release, making you realise how amazing it really was all those years before. Other than running smoother, with crisper, brighter graphics, I really can not see or remember much difference in both titles. Due to its art style, even on 4K running an Xbox One X, nothing substantial seems different other than textured environments and clearer line definition.
This game also included the muchly needed mini map with a more consistent waypoint and auto collection of money and ammunition dropped on the floor. This has made gameplay even more streamlined and efficient. I also find the steering of vehicles much more fluid than I remember the first time and while still not perfect, it is an upgrade from the shopping trolley steering frustration in the last.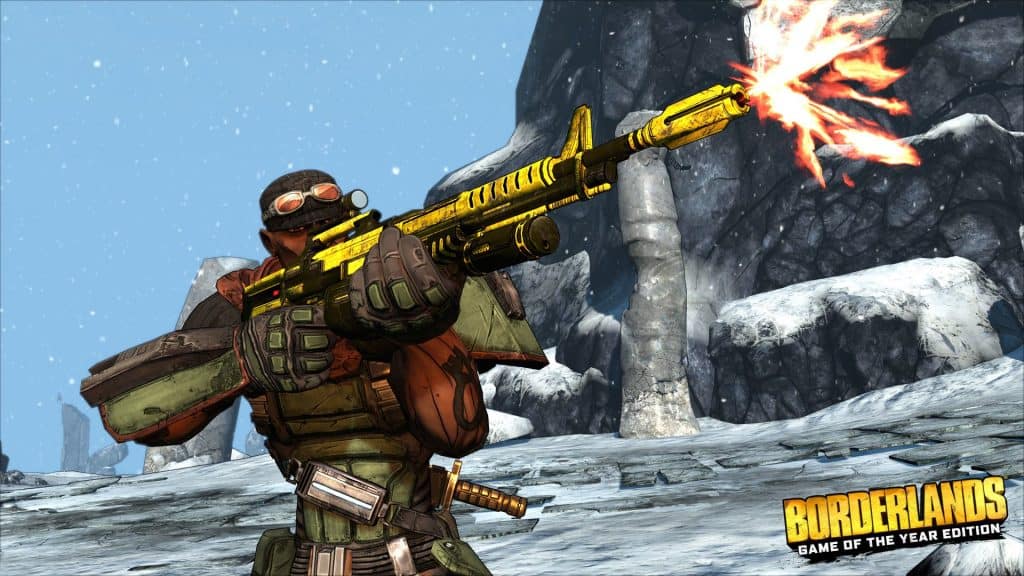 My favourite part of this edition and a smart business move is the inclusion of all the DLC content released for this title. Being able to be accessed from save points are the following content:
· The Zombie Island of Dr Ned – a zombie rowing down adventure of keeping a community in a dreary swamp alive and kicking.
· Mad Moxxi's Underdome Riot – This just provides arenas to fight waves of enemies.
· The Secret Armory of General Knoxx – a mercenary group have taken areas of Pandora, your job is to ablosh their roadblocks and take the barren lands back.
· Claptrap's New Robot Revolution – includes numerous new areas to explore, characters, slots and more.
Overall, this Game of The Year edition is a good collection of a past game that was already so fabulously put together. While it doesn't appear much different which will let some people down, the inclusion of all the DLC content will provide you plenty of replay value and enjoyable gaming. This remaster definitely had me dancing…
The Good
Fun as hell remaster of the original Borderlands
Runs smoother frames
Bright, crisper graphics on 4K
New mini map and waypoint mechanics
Auto pick up of ammo and cash
Better steering of vehicles
Inclusion of 4 DLC
Hours of fun still to be had
The Bad
Not much difference from the 2009 Borderlands
Same mission from the original