With the announcement of the New Frontier Pass, Sid Meyers Civilization VI is getting access to a plethora of new races, natural wonders and assets for players to take control of. The New Frontier Pass is the first DLC for the year, with Maya and Gran Colombia being added to the roster.
Like the existing races, these new cultures will have players changing the way they build their cities, with the Mayans benefiting more from farms than building near bodies of water, and Gran Colombia gaining access to a unique building in the form of a Hacienda, bolstering production of plantations while providing its own resources. Players taking control of Lady Six Sky of Maya will gain access to a unique early-game archer unit, the Hul'Che, who gain additional strength when attacking already injured units, while Simón Bolívar of Gran Colombia gains access to two new units. The Comandante General provides bonuses to adjacent troops, while the Llanero are an easier to maintain cavalry option.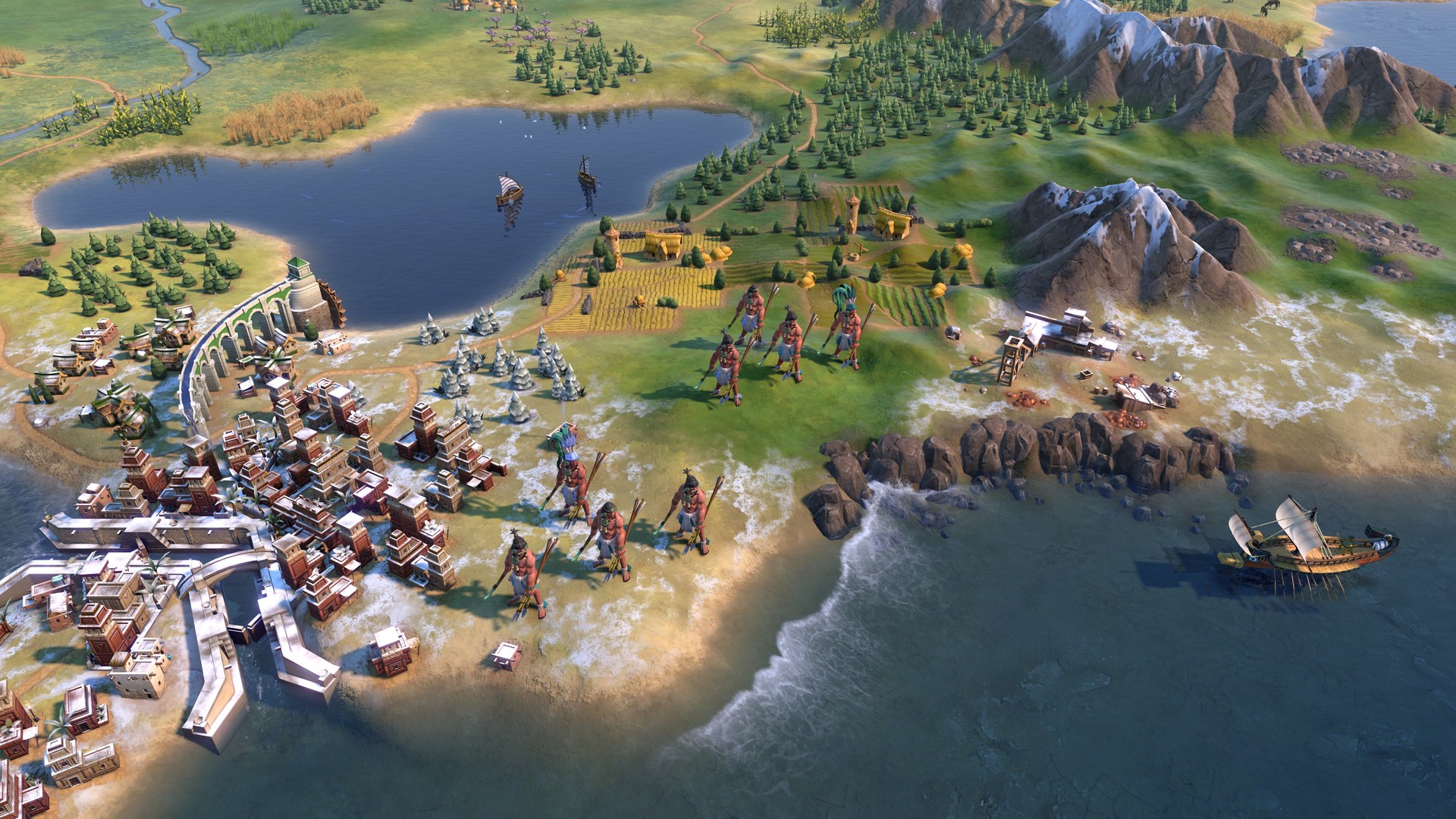 In addition to the new races, players will be able to take control of two new resources in the form of honey and maize, while doing everything they can to survive two new natural disasters in the all new game mode, Apocalypse. While I expected Apocalypse to be its own mode, it is actually an additional rule that can be activated when creating a new game and adds climate change to existing game modes. Requiring the Gathering Storm DLC, the world will experience more destructive natural disasters at a significantly increased frequency, and as the game progresses, the two new disasters will begin to take their toll.
As devastating as would be expected, the world could be pounded by comets every turn, utterly destroying the tile they land on, while the new Solar flares effect the entire map, destroying all power plants and bringing the scientific world to a grinding holt. Players will also have access to the mode specific Soothsayer, a unit that can trigger natural disasters in adjacent tiles, or sacrifice friendly units during Appease the Gods, a random event that has players throwing existing units into an active volcano for reward.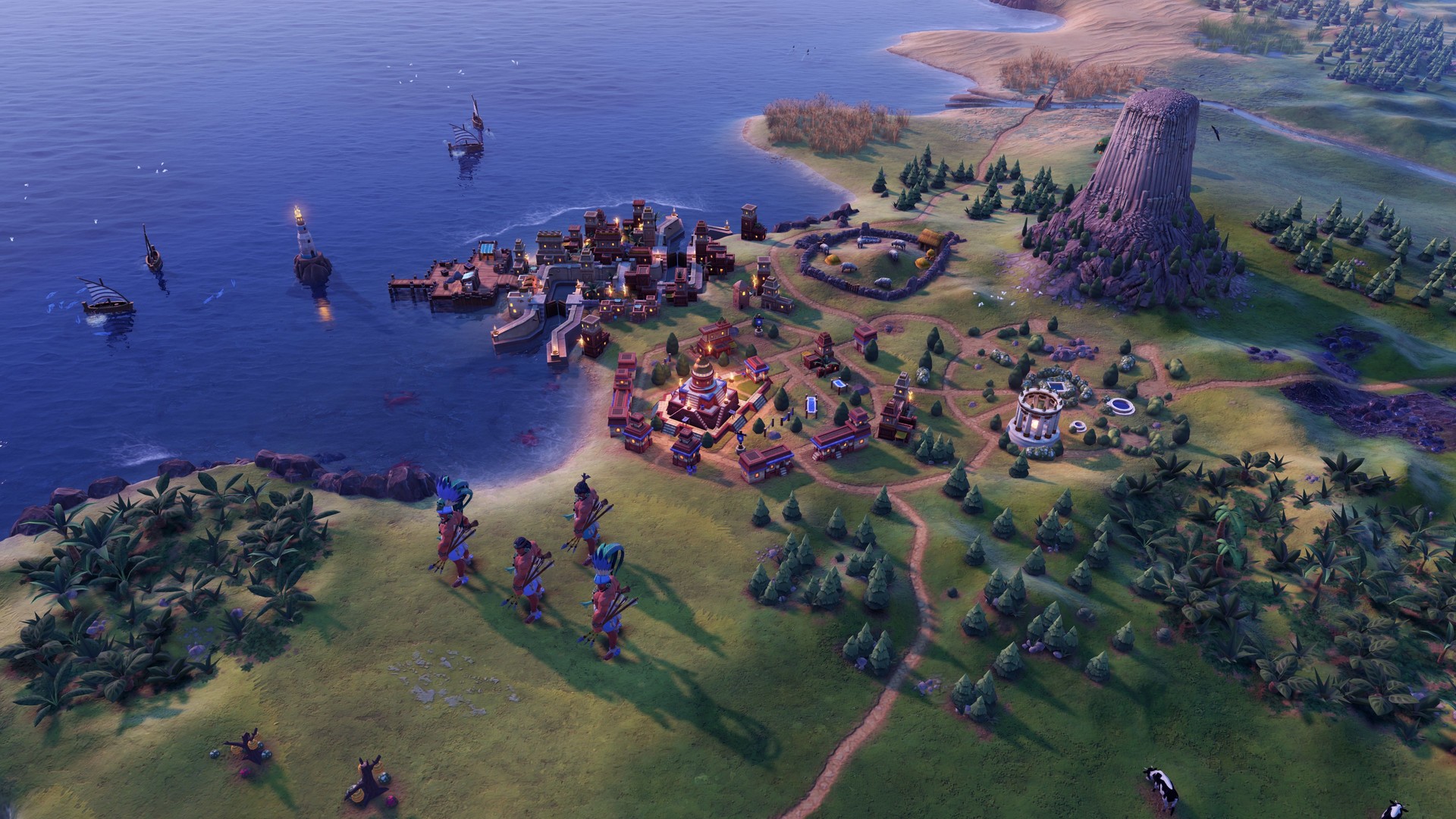 This latest expansion also gives way to three new natural wonders. The Bermuda Triangle, offering bonuses to science while teleporting naval units to the other side of the map; Paititi, a lost city granting benefits to gold, culture and appeal; and finally, The Fountain of Youth, offering increases to Faith and Science, as well as appeal on adjacent tiles. As with the already existing natural wonders, these tiles will grant significant benefits to the controlling culture if they take the time to seek them out. Players will also be able to seek out six new city states, each with their own interactions based on their respective cultures.
With releases expected to drop bi-monthly until March 2021, players will eventually have access to total of eight new civilizations, nine different leaders and six new game modes, fans of the franchise will certainly want to invest in the pass as opposed to individual content. While this particular DLC isn't hugely game changing, it does offer players more of a challenge in the form of Apocalypse mode while wrapping their head around two new races.
The Good
Two new cultures to master
A slightly more challenging game mode
The Bad
The new game mode is reliant on having previous expansions