Dungeon Defenders: Awakened is the latest in the well loved series of the tower defence games by the same name. Developed and Published by Chromatic Games, Dungeon Defenders: Awakened brings new life to the tower defence genre with a modern uptake. implementing a fresh and clean look along for fans of co-operative Action RPG/Tower Defense game.
When you think of tower defence games, Dungeon Defenders pops up in everyone's list, whether you are a huge fan of the Dungeon Defenders series, or just a fan of tower defence games in general.
Over the years I've played my fair share of tower defence games, such as Orcs Must Die or Sanctum, but the dungeon defenders series has always been a fan favorite in the genre. Now with its latest incarnation, Awakened, Dungeon Defenders mixes things up with a variety of features such as Borderlands type weapons, pets and customisation to your hero that can evolve throughout your playthrough.
The story is simple as always; defend your dungeon from hordes of monsters. The usual culprits, such as ogres or goblins, will be present in almost every wave, but more powerful special enemies will draw your attention in the midst of battle, diverting all of your assets to finish them off.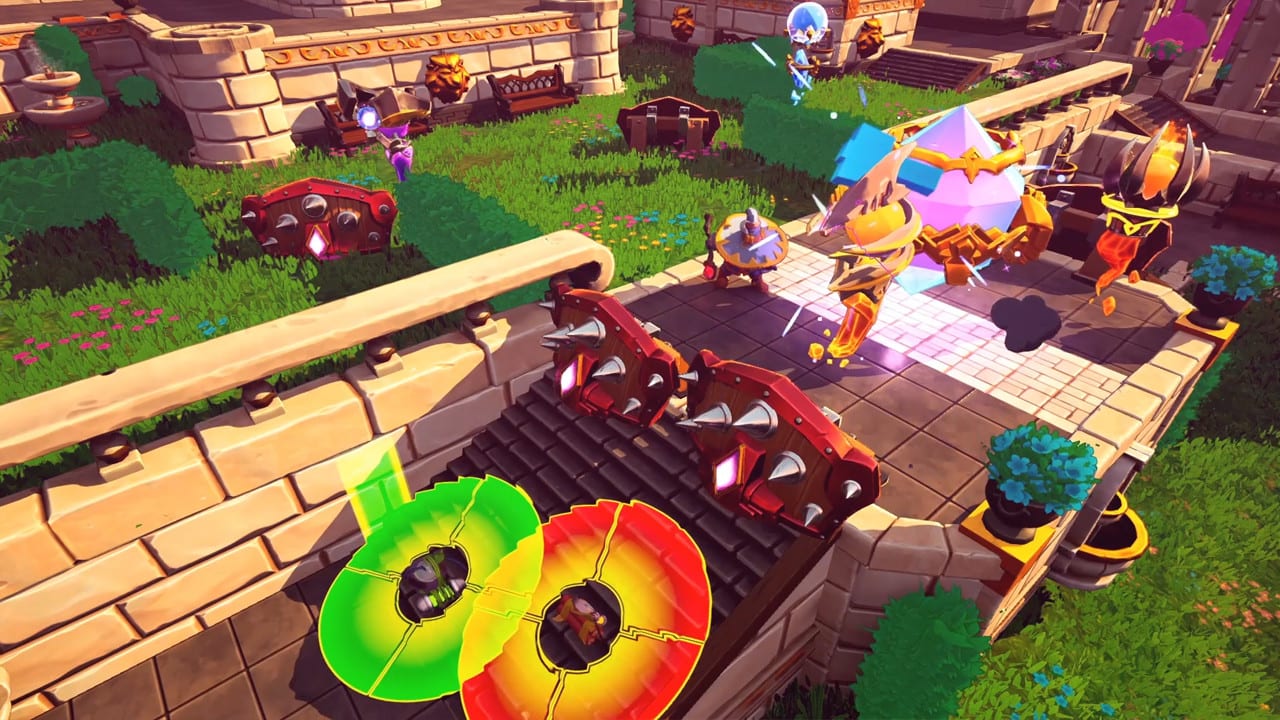 Whatever your play style, there is a hero to suit. Choose from characters such as the Squire, with his full suit of armour you can charge headlong into battle attitude.
Perhaps the Apprentice, challenging foes from afar with his magical staff before recreating that faithful scene in The Lord of the Rings, stabbing into the ground as a pulse of energy bursts out around you. Whatever choice you make, waves of enemies will come knocking at your door. As you approach each map, you'll be able to make use of a virtual arsenal of weapons and armour, unlocking them as you see fit, or upgrading what you have for that extra edge.
As Chromatic Games have released this in early access, we are limited to the base campaign or survival modes. Eventually, Dungeon Defenders: Awakened will feature harder game modes, additional weapons and eventually Tavern Vendors. As it currently stands, it has the look and feel of a Triple A title. From the impressive graphics to the smooth controls that are easy to master, playful background music that does not ever extend its presence during the game, to the ever popular multiplayer, you can be assured Awakened will live up to its reputation.
The Good
Fun gameplay
Visually fantastic
So many Weapons to choose from
Co-op
Classic series
The Bad
Challenging to master if you jump straight in
Still have to wait from more content via roadmap