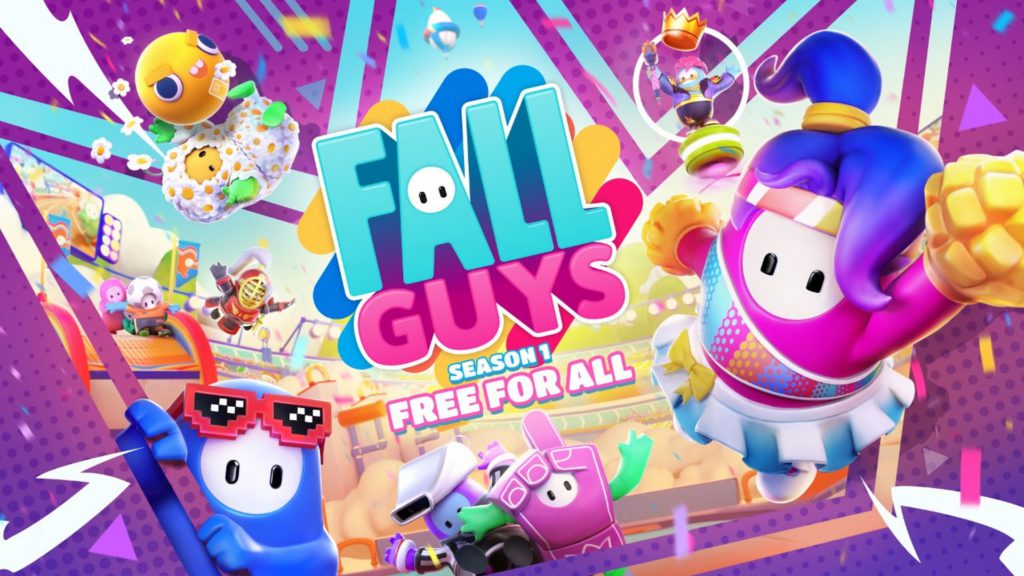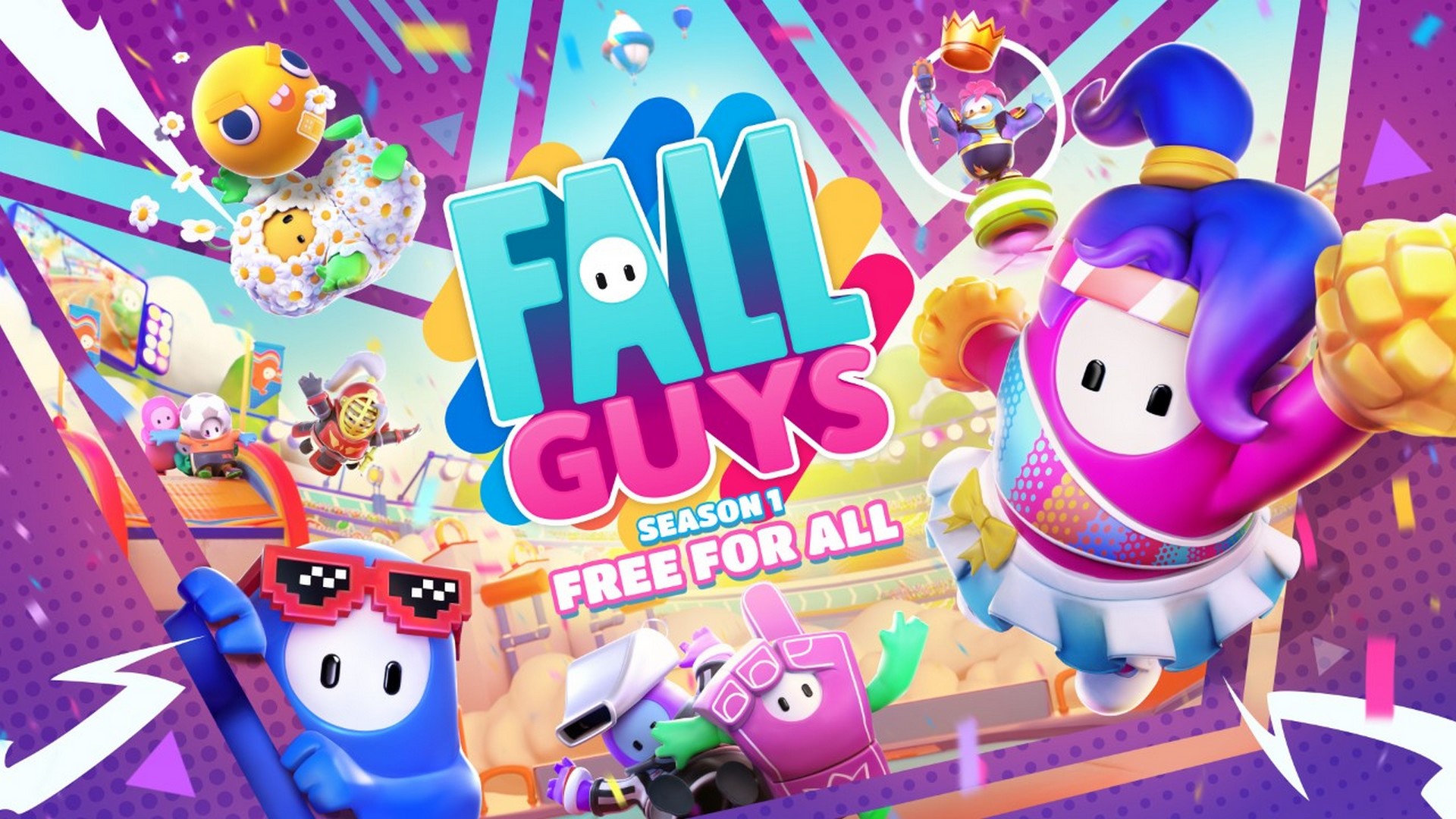 After a full year out in the wild, 'Fall Guys' makes the leap to both Xbox and Nintendo Switch with the official launch of Season 1. Now available on multiple platforms with cross-play enabled, the colourful and jellybean-like characters can wreak havoc on an even bigger stage than ever before. Developer, Mediatonic, has made it clear they are in it for the long haul, so what better way to reward the players than by introducing new shows, updated custom games, challenges, and a lucrative battle pass.
In this day and age, the battle pass system seems to be a natural progression of games, and to their credit, they keep the player base coming back for more, especially in the Battle Royal genre, when the thrill of the chase for ultimate glory can begin to fade with some heart breaking loses. In an effort to alleviant the drop-off rate, new sets of challenges, ranging from daily updated short-form ones to weekly progression, or the season-long chase for the marathon challenges, have been added to help fly through the battle pass.
The variety of challenges often just require participation in almost any show, but that's not to say they are all handouts. The daily challenges could be as simple as obtaining at least three bronze medals in any show, as intimidating as the weekly challenge to win outright at least once, or the daunting task of earning, say, 50 gold medals. With every challenge that is completed, you will add to your overall performance at the end of a round for some endorphin-boosting experience dumps that can watch you jump up a few tiers in the battle pass.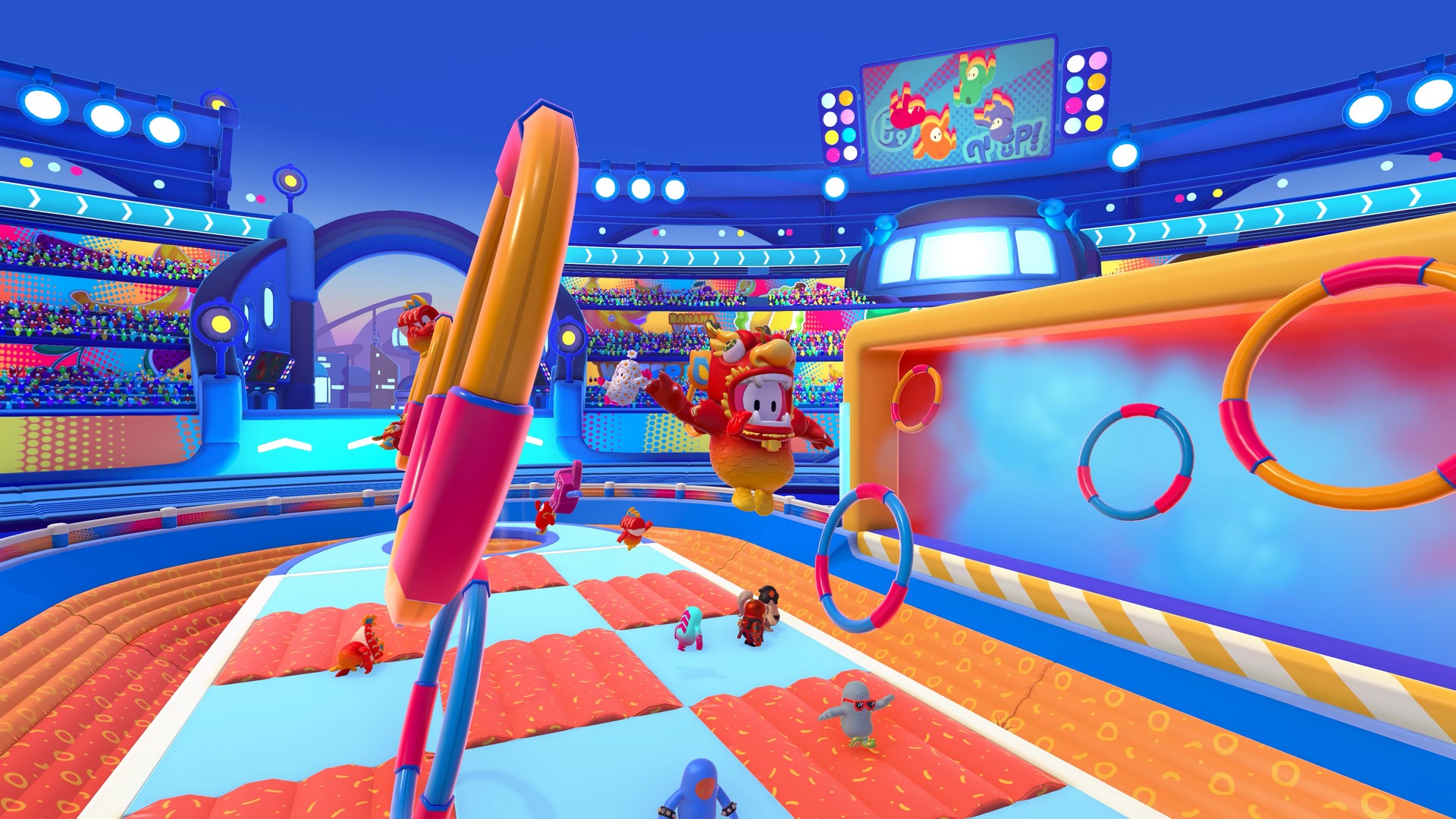 The premium battle pass is certainly the most rewarding avenue with a free model for anyone to try out. With 120 tiers of rewards, you will not only be able to customise your avatar with a healthy dose of costumes, but you'll also be able to earn back enough Show-Bucks to buy the next season's Battle pass as well, essentially offering dedicated players an avenue to theoretically never buy another battle pass again. The system also allows a player with progress on the free pass to retroactively purchase the pass; If they reach level 60 for example, they will then be able to collect all of the rewards that came before that tier.
I expect to see a lot of Ezio Jellybeans in the coming months as his outfit is unlocked quite early in the pass, and quite frankly, is pretty badass. With an expanded arsenal of celebrations, titles to earn, and player cards, there will be plenty of options to make the character feel like your own creation.
There are further options to truly make your character stand out but they are locked to store purchases. They are purely cosmetic, so buying the Sushi Pack bundle won't make your little Jellybean run faster. The prices can vary depending on the costume, but I still find it hard to justify one costume being just shy of the cost of an entire battle pass.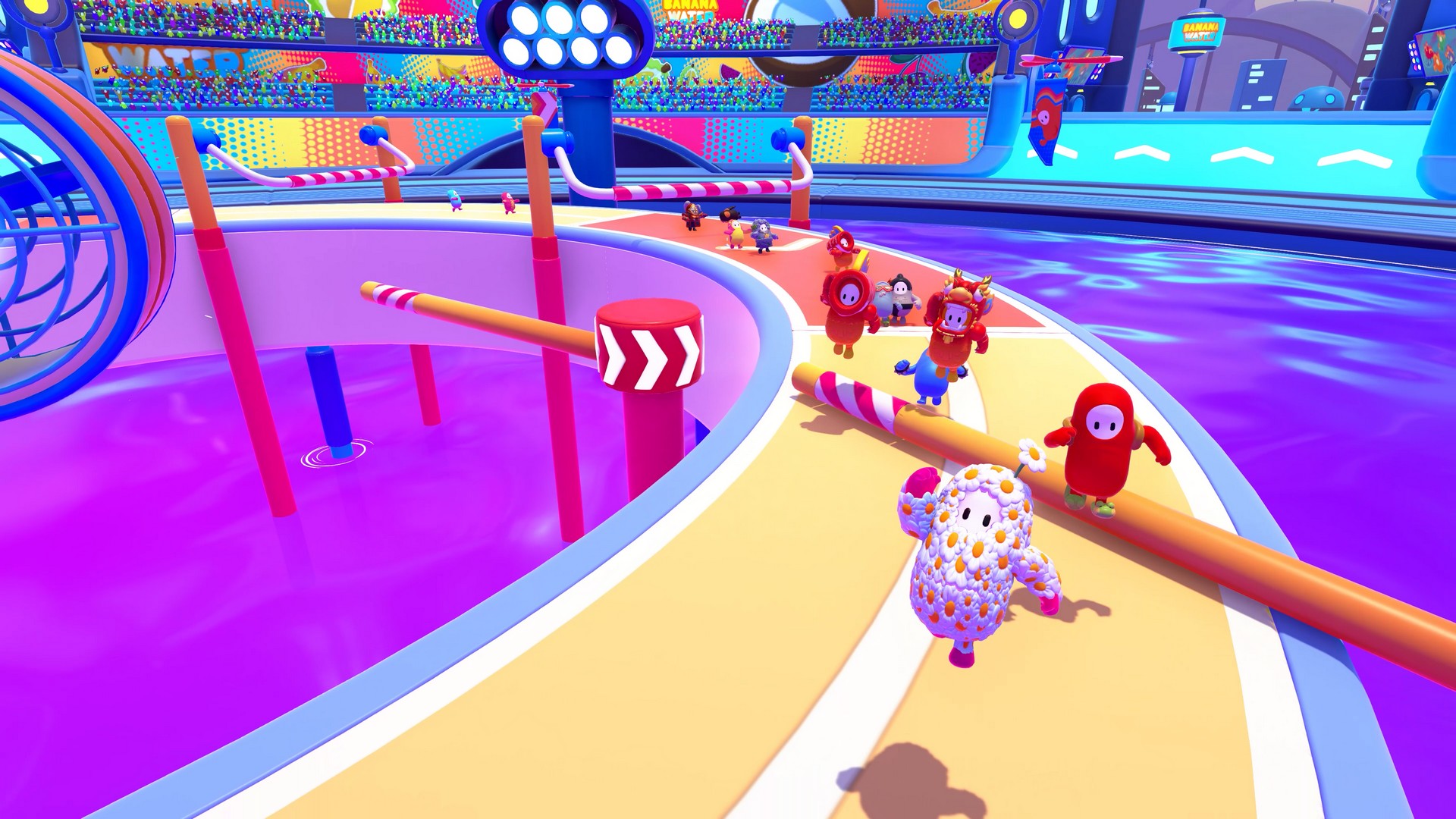 In terms of sheer gameplay, the seven new maps are a breath of fresh air, which you will need after having to hold your breath in some clutch moments. In no particular order, we have Track Attack, Vollyfall, Bounce Party, Blast Ball, The Swiveller, Hex-a-Ring, and Speed Circuit. Each game combines timing, quick thinking, a hint of strategy, and a bit of luck to be honest.
My personal favourite is Hex-a-Ring, which is a cylinder spinning on the spot that has three layers of tiles that disappear as you walk across them. Vollyfall is a close second for me as it provided a slower but just as intense experience for a one-on-one match-up. On top of the Solo, Squad, and Duo Shows, you can select the Stadium Stars Show that only contains the new content, which was a nice touch.
Fall Guys Season 1 is a great place to unite the expanded player base, and with the light-hearted nature of the game, it is still nice to reap some rewards even when you aren't collecting crowns. For some silly nights that can turn sweaty at any moment, I have had plenty of laughs and find it easy to pick up and play even after a few days off.
The Good
Seven new maps range from slow and methodical to fast paced and frantic
120 tiers to work through on the premium pass and access to a free pass
Costumes, celebrations, banners and titles are all bright, colourful and fun
Daily, weekly and Marathon challenges provide goals to work on every day
Progress in the pass is manageable over an entire season and even easier with challenges
The Bad
Store still feels expensive for individual costumes