Fantasy Strike is a 2D/3D combined, fighting game developed by Sirlin Games with David Sirlin who worked on Super Street Fighter II Turbo HD Remix as the game's lead designer. This influence is probably why this game has such a Street Fighter vibe straight from the start.
The game's base story is experienced through the Arcade Mode and unravels the basis of a tournament fittingly titled, "Fantasy Strike". Being viewed through one of the many playable characters of your choice to unravel the truth behind the tyrant and his horrid motives. The game allows you to play through 10 characters each with their own tale, allowing you to understand their own unique story from each of their perspectives in its entirety.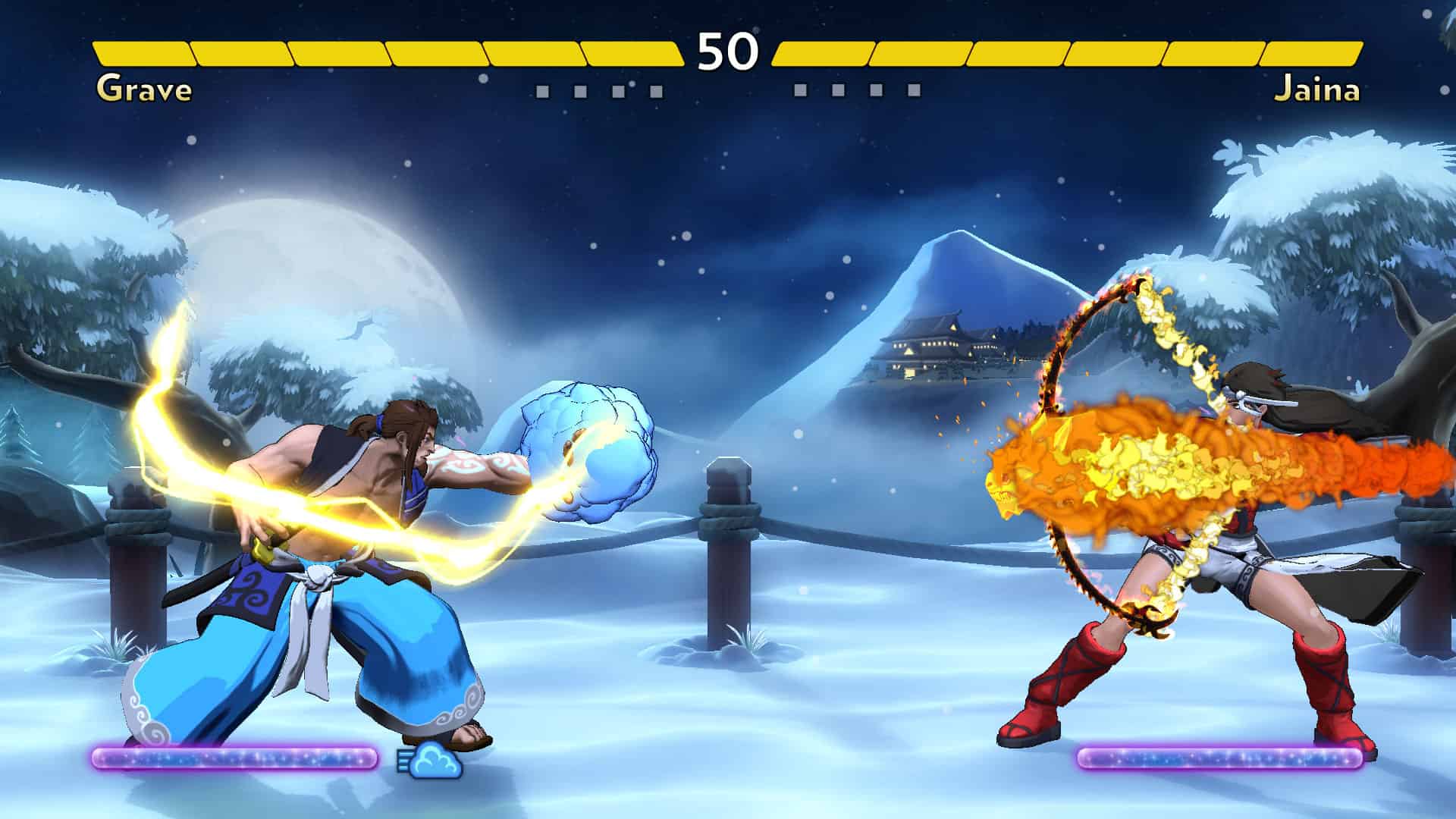 The balancing of gameplay with these characters in this game is pretty basic, all with their unique abilities/style and blends. The combat overall is very simple, having heavy and light attacks, Special and grapple moves, nothing too hard. The tutorial was slightly tricky on the other hand to complete, with the responsiveness of the combos being quite delayed between each button press. Overall though, it was manageable once actually in and playing the game in its different modes.
Graphically the game is very cartoonish with cell shading qualities. As you'd expect with most fighters other than Mortal Kombat, it has brightly colored, gaudy background environments much like most reminiscent of most anime's. While there isn't a lot of musical soundtracks that are memorable or stand out as bangers, it does have a high impact and dramatic motion sounds and effects. Each fight is a clamor of upper cuts and swishes of blows flying through the air. The art style blends well and despite audio begin simplistic for a fighting game, there is an attempt at depth as they try to give you more than what's actually there.
The dialogue and overall atmosphere of the game does suffer from quite cringe humor and forced jokes. The characterization of this game that is thrown about, really made me feel uncomfortable at times, which felt like it was taking away from it's own story. Luckily you can turn down the volume on this and hone in and focus on the fight.
Overall, I was thoroughly entertained by Fantasy Strike and anyone who enjoys Fighters or Street Fighter, for instance, will certainly get a kick out of this game.
The Good
Character variety
Anime-ish level environments
Easy simple controls
Art style
The Bad
Humour
Control Responsiveness at the beginning