It's finally here. Gears 5 by The Coalition is out now and available to the masses, and i'm going to come out and say it right off the bat, Gears 5 is definitely one of the best installments in the Gears of War franchise.
Let's start with the campaign. In Gears 5 the campaign is broken up into 4 distinct acts and this time around has your team of Gears members running around trying to bring the devastating weapon known as the Hammer of Dawn, back online.
Each act has you playing as different Gears members which I found gave the game good pacing and interesting chapters. I must admit, compared to Gears of War 4, I found it kind of hard to put the controller down playing through the Gears 5 campaign. At the end of each chapter I just wanted to see what was going to happen next. The cast of characters work so well together, new and old. I even found myself laughing so hard to myself with some of the dialogue in this game.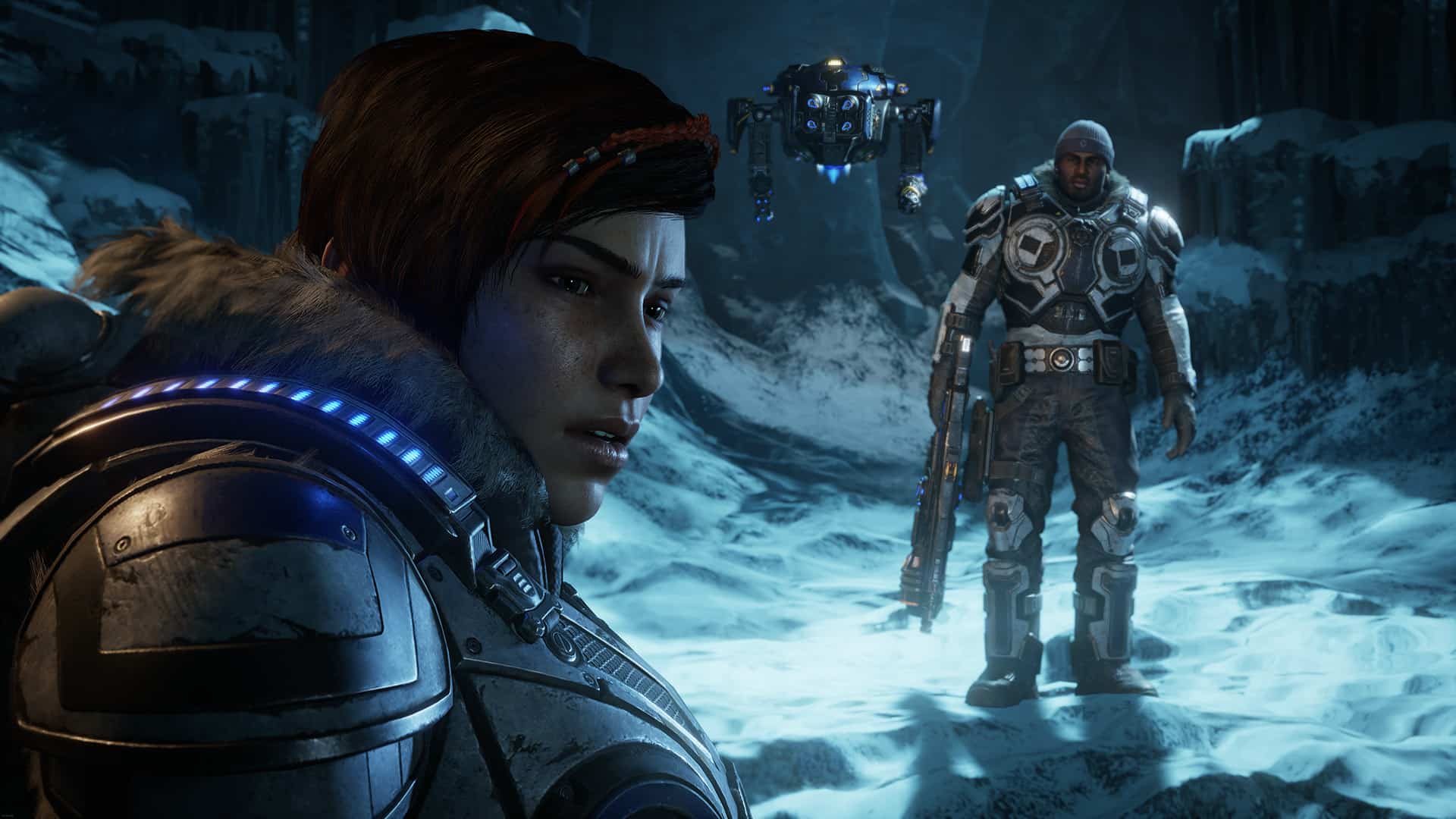 Gameplay
The gameplay and controls in Gears 5 is just what you'd expect from a Gears game, solid. Just like all Gears games before this one, the gameplay mechanics haven't changed a single bit, and why should they. I'm a true believer in, if it's not broken, why change it? This cover to cover shooter is smooth and plays very well in all aspects.
As you and your team fight through the story, you have your little trusty robot buddy Jack alongside you. Jack can assist by performing all kinds of abilities, such as healing you, electrocuting nearby enemies or even fetching ammo or weapons from places your character can't get to. Your robot friend Jack can also be upgraded. As you play you'll find loads of hidden components scattered throughout the maps, these components can be used to upgrade Jack's passive, assault, and support abilities. All these abilities are pretty sweet to use while playing. Jack will be able to help by either deploying a shield, temporarily turn you invisible or even hack and hijack certain enemies. It's a real blast performing all these different abilities making the game from chapter to chapter a lot of fun.
And it wouldn't be a Gears game without collectibles. Gears 5 has 90 odd collectibles to be found. These consist of various trinkets, documents and COGS tags. If you're a person that loves collecting every single collectible in a game like me, you'll feel right at home here adding a ton of hours to your play-through.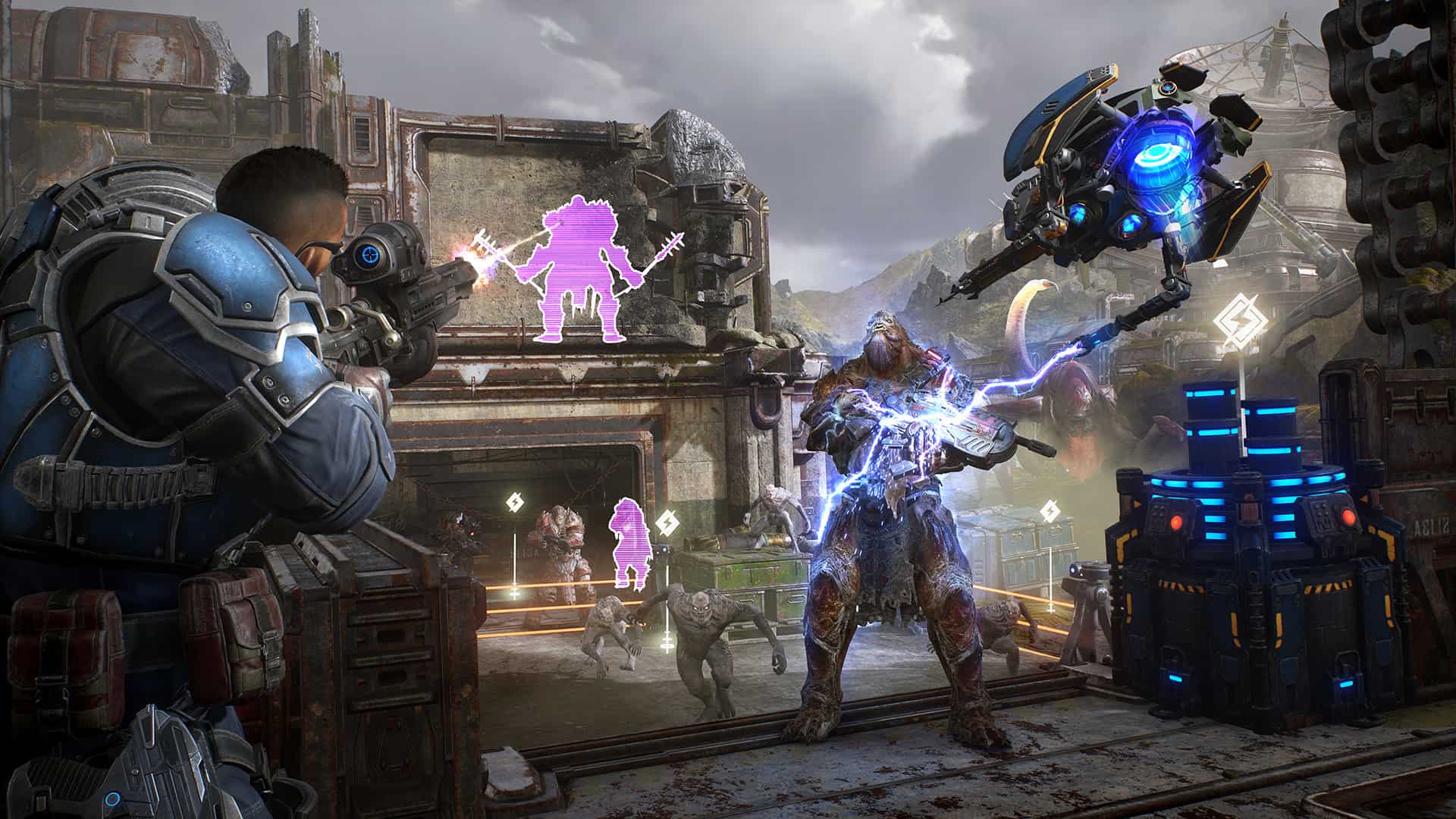 Graphics
My play-through was on an Xbox One X and I must say, the environments in Gears 5 are absolutely gorgeous, and could possibly be one of the best looking games on the Xbox One. Some of the environments you'll visit are red sandy deserts, abandoned labs and icy locations all showing off the vivid and vibrant colors the game has to offer.
Some location will have weather effects that throw huge rocks and debris across the map or others that have crazy wind storms and rain the starts up and push through an area. The level of detail is unbelievable and really sets the tone of a scene even further. If you're running Gears 5 on an Xbox One X not only will you get the HDR enhanced graphics you'll get from the Xbox One S, the game will run at 4K and boy does it look sexy.
Multiplayer
When you're all done with the campaign and finished collecting all your collectibles, Gears 5 offers even more fun with it's online multiplayer. Now, we didn't have much of a chance to get into many of the multiplayer modes Gears 5 has to offer. This was mainly due to the limited number of players on the servers before the game launched into early access.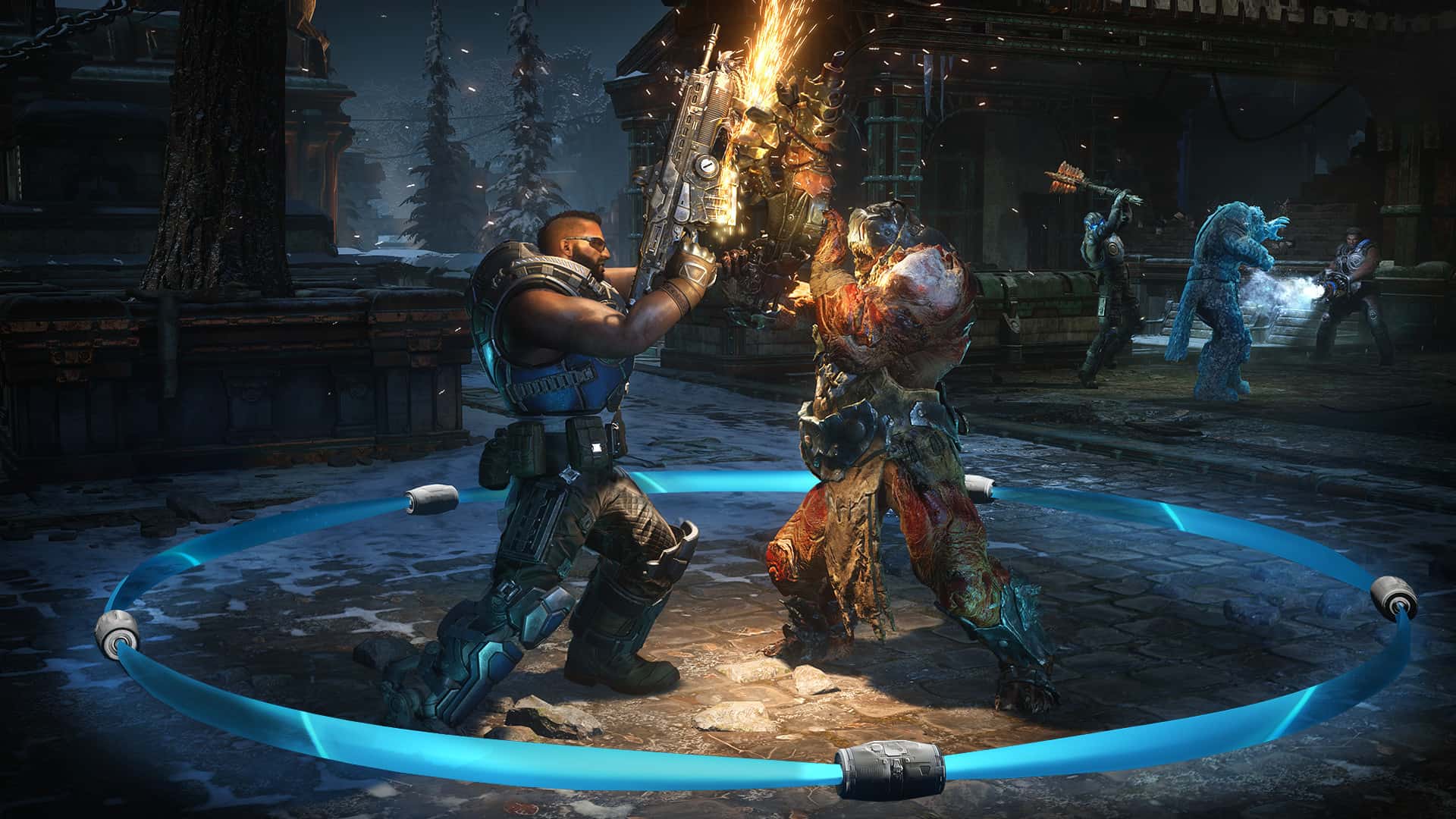 Gears 5 comes packed with a number of modes, first being Versus which comes with a dozen maps which have 9 different variations such as King of the Hill, Arms Race, Dodge-ball and Warzone. Next is the staple Gears co-op mode, Horde which keeps its same formula and can be played with up to 5 people. Then last of all is the new cooperative mode, Escape. This mode was very interesting, but can be pretty tough. You start each match making your way out of a Snatchers pod and once your out, you need to plant a bomb and get the hell out of there as fast as you possibly can. As a little added bonus, there's a Map Builder included where you'll be able to create your own Escape maps for those creative types.
Conclusion
In conclusion, I can without a doubt say I enjoyed my time with Gears 5. It's an action packed game with a campaign that flows nicely and comes with a cast of characters that will keep you engaged and laughing to a ton of multiplayer options that will have you coming back for more.
The Good
Well paced action packed story
Engaging characters
Beautiful graphics
The Bad
Escape mode can be pretty tough