Published by Ravencourt and developed by Voxler, 'Let's Sing 2022' is the latest entry in the Let's Sing series that carries on the same formula of interactive karaoke left behind by the now-defunct SingStar series. 'Let's Sing 2022' includes 30 new tracks by Backstreet Boys, Ariana Grande, The Offspring, Madonna, Pink, Shaun Mendes, Bruno Mars, The White Stripes, Lady Gaga, Jason Derulo, and more.
Being a singing game, you would expect to need a microphone plugged into the console to be able to sing along, but 'Let's Sing 2022' actually allows players to not only use microphones, but also gaming headsets and even their smartphones. This is made possible by downloading the Let's Sing App for free on any Android or iOS device and connecting it wirelessly to the console, as long as they're using the same network.
By following the simple instructions, using a smartphone as a microphone is incredibly easy to set up and sing your heart out. Somewhat surprisingly, any of the devices feel very responsive to your voice, feeling like there is no delay at all.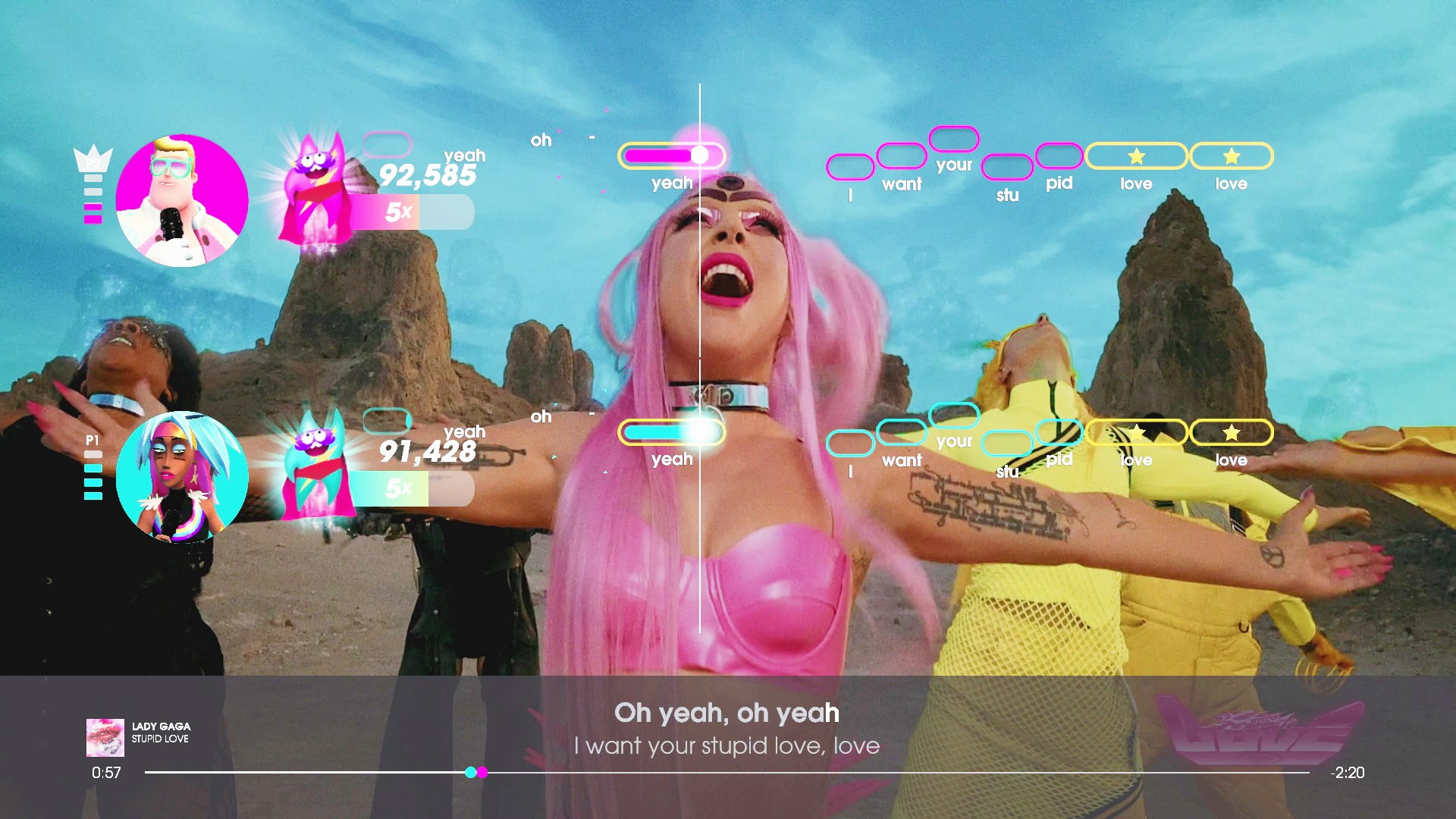 The gameplay mechanics are very much like the SingStar series, which isn't really a bad thing given it follows a formula that definitely works. By singing into the microphone, players will need to keep their dot on the screen in line with the vocal levels, and being more in tune equals a higher score.
Also, just like the SingStar series, simply humming into the microphone will also get through the song and achieve high scores. This is particularly useful if players simply want to complete every song and earn their Achievements/Trophies with minimal effort. Of course, the real fun is by actually trying to belt out those tunes.
The presentation overall in the menu screen is very straightforward, but also a bit dull and very basic, much like all the previous entries. There are seven game modes to choose from, which include Classic, Feat., World Contest, Mix Tape, Jukebox, Let's Party, and Legend. Classic is a straight-up karaoke game to sing any of the 30 songs and get a high score. Feat. is a teamwork game that can be played with a friend to get a compatibility score, and World Contest takes the singing online to compete against anyone in the world, climbing the online leader board.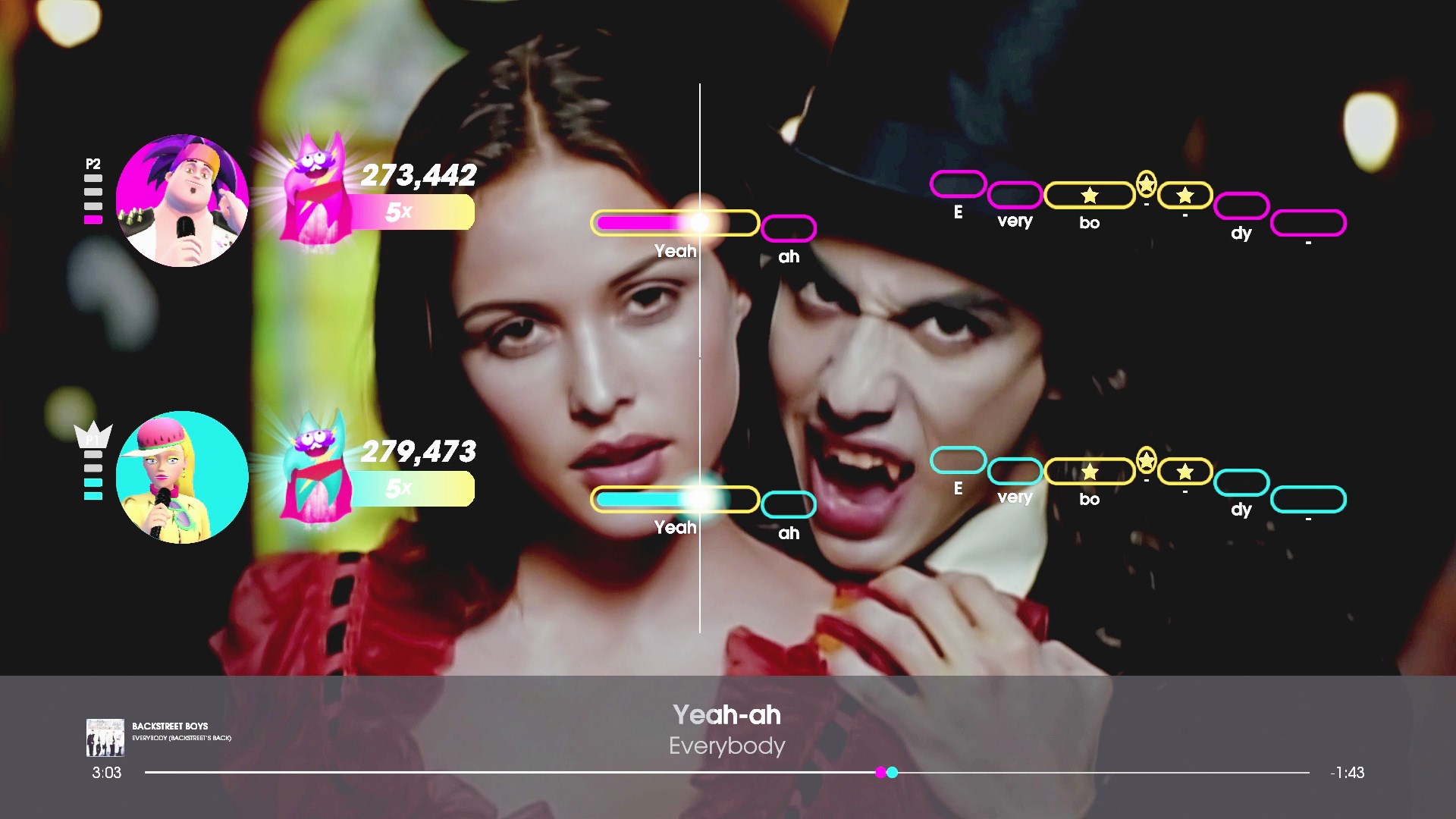 Mix Tape is a fun game where samples of multiple songs can be selected, played one after another, and will keep players on their toes. Jukebox allows players to simply play and enjoy any song at home or a party. Let's Party is two teams with up to four players each having a sing-off, though each team will only have a single microphone. These modes certainly give the game more variety when compared to some similar titles. Legend mode is taking on any challenges set by your opponent.
There are four avatars to choose from including Sandy, Gunther, Steve, and Yolandi. They'll appear on the side of the screen during the songs, each with their own different animations depending on how enthusiastic the player's singing is. Unfortunately, they don't feel like they add much to the game, but the extra unlockable costumes add some variety.
There isn't really anything new in the latest entry of Let's Sing, just the same game with different songs, and the 30 new tracks by the various popular artists definitely give the game plenty of variety, but it would be more convenient if the new songs came as a DLC pack rather than be in their own game. Overall 'Let's Sing 2022' is another fun and enjoyable karaoke game to sing your heart out solo or with friends and family.
The Good
30 new songs by various popular artists
Each microphone device feels very responsive with no delays
Fun and enjoyable karaoke game to sing your heart out solo or with friends and family
The Bad
Menu screens are dull much like all the previous entries
Same game, just different songs
Avatars don't feel they add much to the game