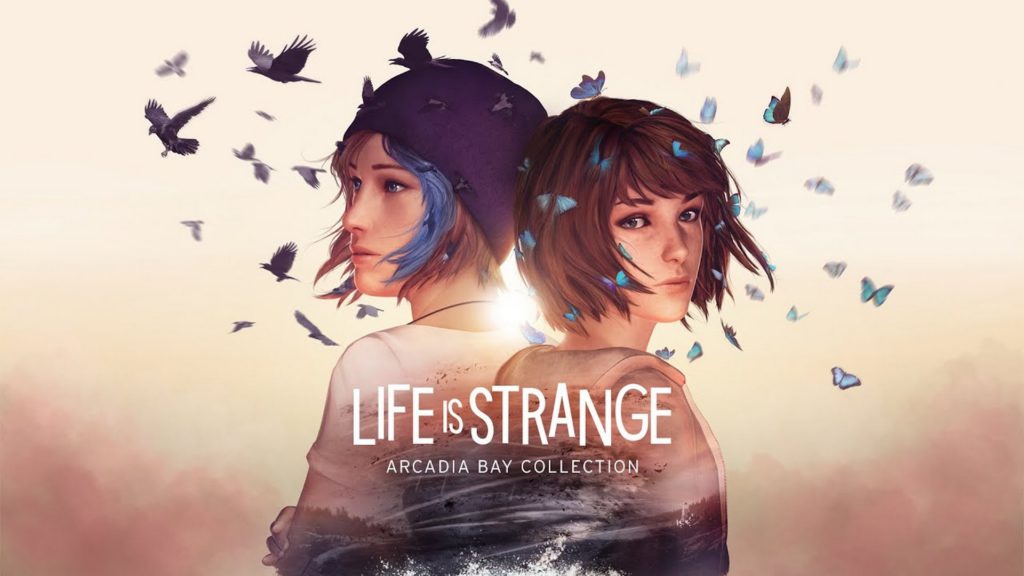 In 2015, the original Life is Strange game was released to critical acclaim and the main characters immediately became gaming icons. 2 years later, the prequel game, Life Is Strange: Before the Storm was released, exploring the events that lead up to the original game. The series saw two more sequels with Life Is Strange 2 in 2017, and Life Is Strange: True Colors in 2021, both also receiving high praise from critics and fans, but no one can forget the cultural impact made by Max Caulfield and Chloe Price. The game that started it all, plus its prequel, has always found its way on all major consoles and even mobile devices, and is now finally available on Nintendo Switch in Life is Strange: Arcadia Bay Collection, published by Square Enix Europe, and developed by Dontnod Entertainment.
The Arcadia Bay Collection includes the remastered versions of both the original game and its prequel. If purchasing the game digitally through the Nintendo eShop, players will receive both games individually games as separate downloads. If buying the physical version, only the original game is included on the cartridge, and a redemption code is provided to download the prequel game. It's a wonder why both games couldn't be included on one cartridge, as there have been other bigger games than the whole Arcadia Bay Collection. This could also be problematic for those who can't get internet. Even with this odd decision, every episode, plus the bonus episode in Before the Storm, is included in the collection and can be played in any order. Both games are story-driven RPG games where choices can greatly impact future events for better or for worse.
In 2015's 'Life is Strange', 18-year-old Maxine "Max" Caulfield returns to Arcadia Bay after moving to Seattle with her parents five years earlier. She attends Blackwell Academy, lives on campus, and aspires to become a professional photographer. After class and heading to the bathroom, she witnesses a fellow classmate shoot a blue-haired girl. Out of instinct, Max tries to save her then suddenly find herself back in the classroom and realises that time is repeating itself.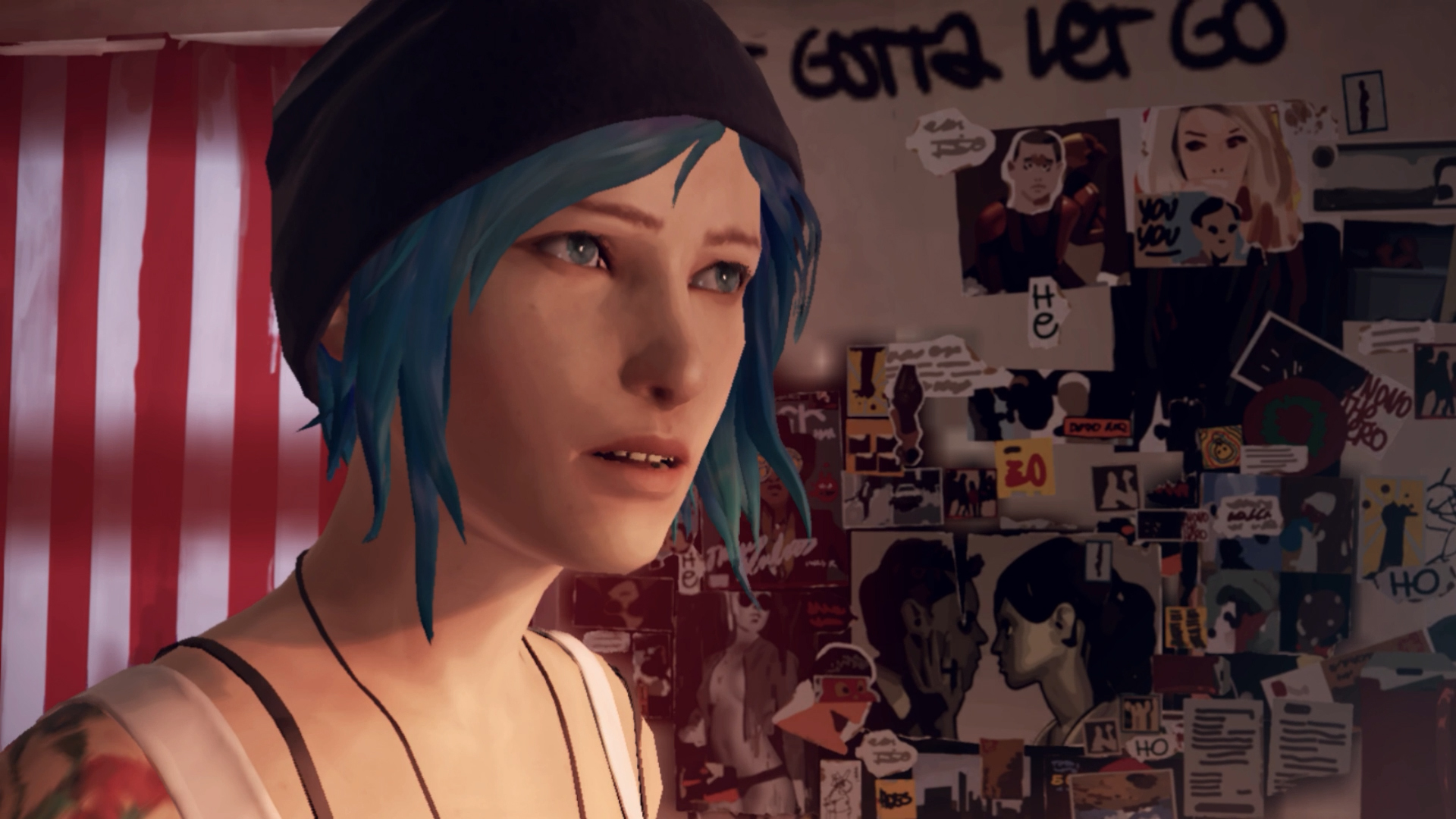 With no clue of how she just turned back time, she decides to return to the bathroom to try and prevent the shooting. She triggers the fire alarm and saves the girl who turns out to be her childhood friend Chloe Price. After getting reacquainted, Max soon shows Chloe her mysterious ability, and a story full of ups and downs, triumph and tragedy, and all sorts of mischief quickly follows, as they also try to uncover the mystery of Chloe's other best friend, Rachel Amber who's gone missing.
2017's Life Is Strange: Before the Storm tells the story that leads up to the original game. This time players take control of Chloe Price before she gains her signature blue hair. This game focuses on her relationship with Rachel and the strong bond they develop, giving more insight into how much Rachel meant to her in the original game. Instead of being able to turn back time, Chloe can instead backtalk which suits her rebellious nature. This allows her to sway things in her favour but can affect other things later on in the story. Unlike Max, she isn't able to reverse time to change a decision on the spot, but players are still able to alter recent events by reloading the last checkpoint.
The prequel game also includes the bonus DLC episode, Farewell, with players taking control of Max one more time. Set during their early teenage years, it tells the story of when Max had to reveal to Chloe that she unwillingly has to move far away with her family and that would be their last day together. Players have the choice of telling Chloe the sad news or not, but regardless, they get a great insight into their strong friendship and a certain tragic event that attributed to Chloe developing her rebellious attitude.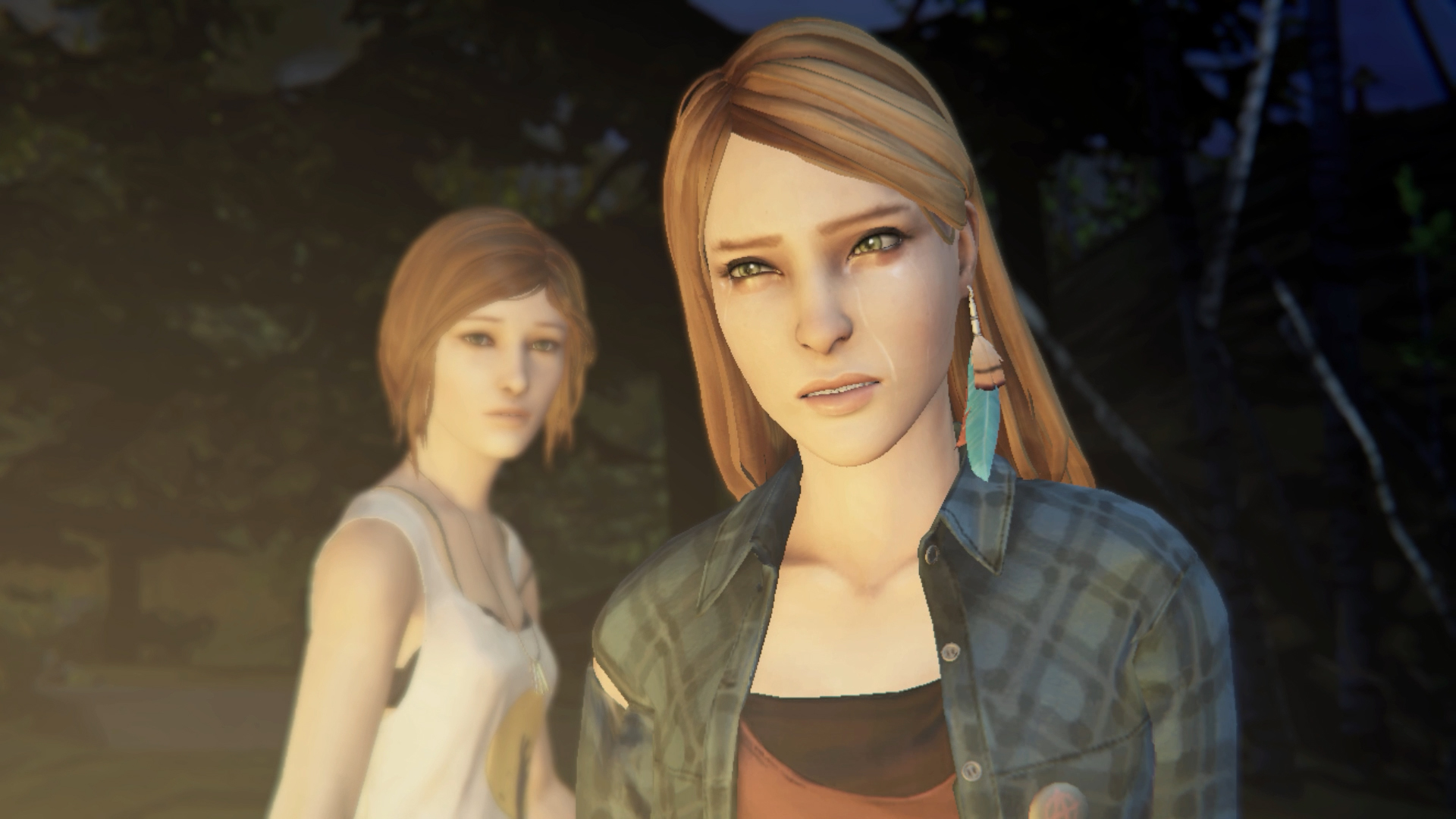 The Life is Strange series is best known for tackling heavy topics such as depression, anxiety, peer pressure, drug use, and even suicide. Whether it's during cutscenes or even exploring the various locations in both games, there are so many little details that add so much to the stories. Putting players right into the story allows them to delve even deeper emotionally, instead of just watching a predetermined story, as their actions and decisions can have positive outcomes or serious consequences, and really test their morals.
The only small downside to the story is that the original game only has two endings and the choices you make throughout the game don't seem to make any difference to them. The prequel actually feels like it has a bit more variety with its endings, despite fans already knowing the outcome if they've played the original game. Regardless, players with still experience a big emotional rollercoaster no matter the ending.
The graphics and art style are simple but very effective, and the soundtracks, which include songs from various indie pop and rock artists, work together perfectly, complimenting the aesthetics of the series. With both games being the remastered versions, the graphics are of a higher quality compared to their original releases and look fantastic on Switch, regardless of whether playing docked or handheld. Even with some graphical faults with people or objects further in the distance, it barely even matters and doesn't take away from the gripping stories of both games.
Even though the development of the series has since been given to Deck Nine, there's no denying that Dontnod Entertainment have created some of the greatest stories and most endearing characters in gaming history, making it one of Square Enix's best titles. 'Life is Strange: Arcadia Bay Collection' is an excellent way to once again revisit these heart-wrenching stories and experience the cultural impact of Max Caulfield and Chloe Price.
The Good
Two classic games in one package
Being able to relive the wrenching stories of Max Caulfield and Chloe Price
Choices can impact future events
Feels like you're in the game
Tackles heavy topics such as depression, anxiety, peer pressure, drug use and suicide
Unique art style and presentation
Indie pop and rock music
Different endings
The Bad
Physical version only has the original game with a redeem code to download the prequel
Some minor graphical faults
Original game only has two endings despite all the choices made