We're back with a bigger and better Monster Hunter Stories 2: Wings of Ruin! Well ok, maybe it's not bigger… In fact, it's significantly smaller and more portable. As for the better, well that's up to you, but read on for the reasons I actually consider this one better. That's right, we've got this amazing game on the Nintendo Switch and it feels so damn good!
Now, if you've kept reading, odds are you already know all about the actual game, but if this is your first time here make sure to swing by and check out my previous review on Monster Hunter Stories 2: Wings of Ruin for PC… https://www.mkaugaming.com/all-review-list/monster-hunter-stories-2-wings-of-ruin-review/
OK, now that you're back, the graphics for the Switch version just feel RIGHT. They don't feel dumbed down at all, and I get some real Zelda vibes when playing it on the Switch. With the power behind PCs these days, I find it hard to accept anything that's not realistic modelling, even if that's not the concept. Personal opinion; I feel like this game was built for the Switch. Side note: the "issues" that I found on the PC version appear to be gone from the Switch version.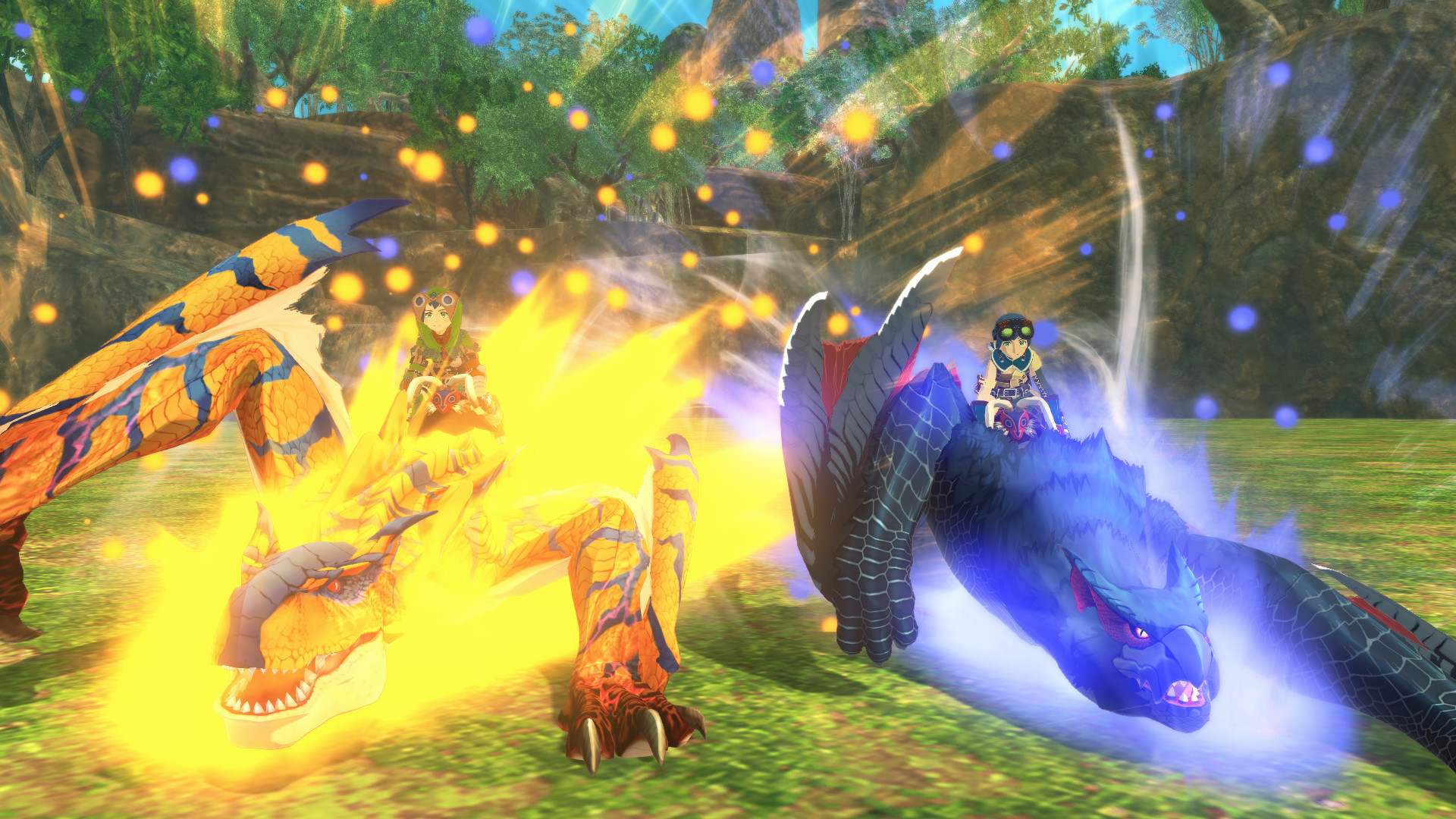 I didn't once have to re-run over my path to collect misclicked pickup options, and the "8-bit" directional issue was also not there. This could be due to the movement through the joystick rather than through the WASD buttons, but regardless, it made the gameplay feel smoother.
Here's where the "better" comes into it. If you read through my review of Monster Hunter Stories 2: Wings of Ruin on PC, you'll note that I found the controls to be a little bit uncoordinated. The placement of buttons was too spread out and required moving hands to use them. The controls for the Switch are simply BETTER. All the controls at the tips of your fingers, no need to move them. Everything was smooth and I can comfortably say that taking your mind off the controls lead to being more immersed in the gameplay, making it far more enjoyable.
Wrapping it up, Monster Hunter Stories 2: Wings of Ruin was a really good game on PC, but I think it has the potential to be an INCREDIBLE game for the smaller console. Any concern I had over release price is wiped clean, and I would 100% say pick this game up on the Nintendo Switch.
The Good
Vibrant Graphics
Huge Storyline
Guaranteed updates
The Bad
Costly purchase price (even if it is worth it)