Namco Museum Archives Vol. 1 & Vol. 2 are both compilation packs, including many of the classic Namco games from the 80's. Before merging with Bandai in 2006 to become Bandai Namco, Namco was a pioneer in the video game industry, creating legendary games such as Pac-Man, Dig Dug, Galaga, Tekken, Soul Calibur, Ace Combat and more.
These new compilation packages will give longtime gamers a chance to relive their childhood and younger gamers an opportunity to discover classics from the past. There are 11 games in each volume and they include:
Volume 1
Galaxian (1984)
Pac-Man (1984)
Xevious (1984)
Mappy (1984)
Dig Dug (1985)
The Tower of Druaga (1985)
Sky Kid (1986)
Dragon Buster (1987)
Dragon Spirit (1989)
Splatterhouse: Wanpaku Graffiti (1989)
Pac-Man Championship Edition (2007)
Volume 2
Galaga (1985)
Battle City (1985)
Pac-Land (1985)
Dig Dug II (1986)
Super Xevious: GAMP no Nazo (1986)
Mappy-Land (1986)
Legacy of the Wizard (1987)
Rolling Thunder (1989)
Dragon Buster II (1989)
Mendel Palace (1989)
Gaplus (1984)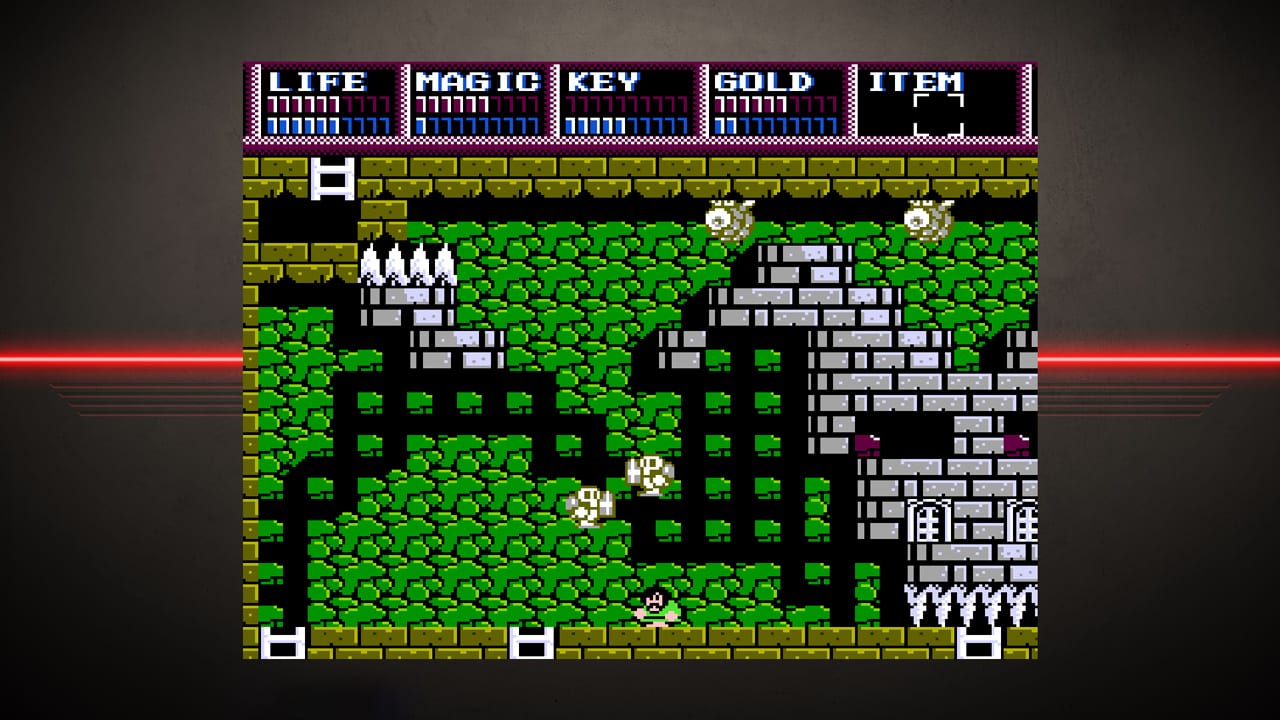 With 22 games in total, there's likely something for everyone. It really shows how far the gaming industry has evolved. Even with the lower quality in graphics, many of these games still hold well up today, bringing the same fun and intensity they did back in the arcades and home consoles in the 80's.
The overall presentation does a good job of displaying the classic games available. While highlighting a game, a video will play showing a preview of the gameplay. After selecting a game, a description of the game will show up giving a brief description of its story. On the same screen, instructions are also available for players to learn the controls and get a little idea of how the game works.
A rewind feature is also included, much like the Sege Mega Drive Classics, as well as the NES and SNES collections part of the Nintendo Online subscription deal. However it doesn't work as quickly as the other game compilations. Players have to press a button to bring up the option and accept to go back a few seconds, but they have to repeat these steps to go back even further. Although it's not a big issue overall, it would've been nice to have a faster way to use this feature.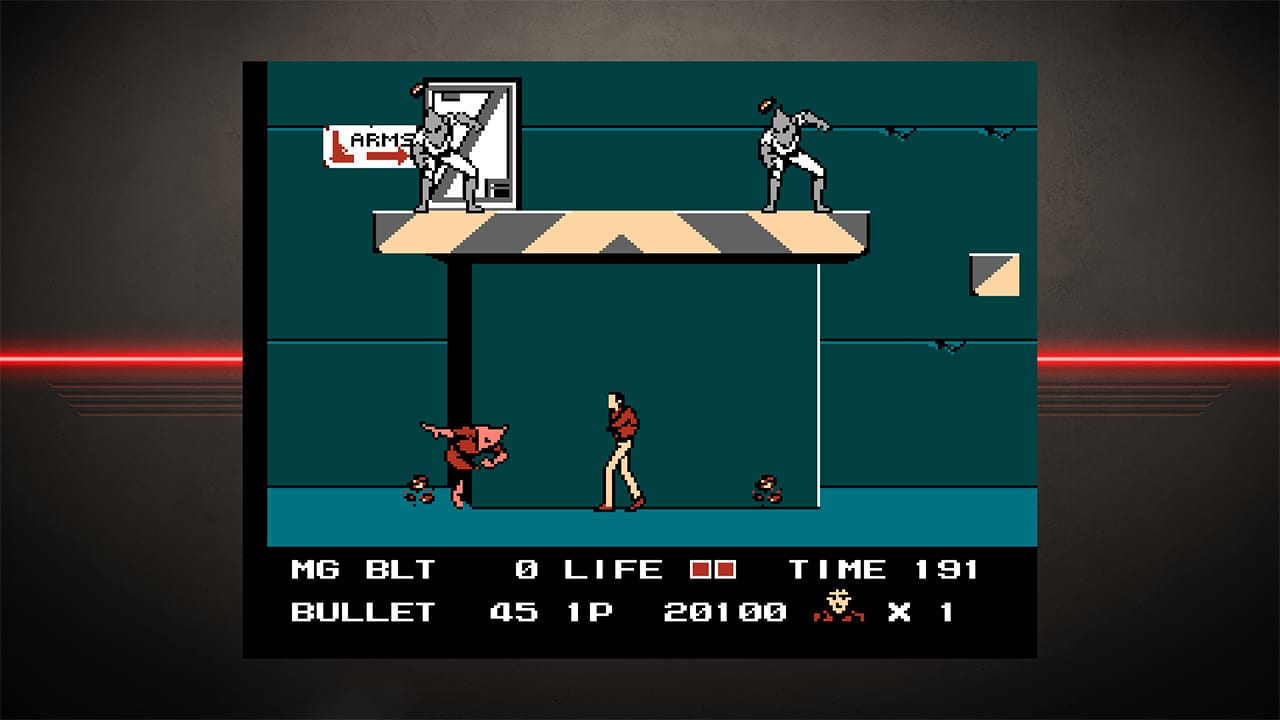 Many of the games are top down shooters similar to Space Invaders and Raiden, but have their own unique take on the genre. Pac-Man retains its memorable intense gameplay that still tests players' quick reflexes to get high scores, which to this day people are still playing to get the world record.
Dig Dug was, and still is a very unique game, digging through the ground and eliminating all enemies on screen by pumping them up or luring them under a falling rock, which made it really stand out amongst other games. Dragon Buster is the classic story of a knight slaying dragons to save the damsel in distress. Both Dragon Buster games are dungeon crawlers, but the original is a sidescroller similar to Castlevania and its sequel is a top down adventure similar to The Legend of Zelda.
Splatterhouse: Wanpaku Graffiti is a surprising but welcome addition that was never officially released outside of Japan. It has a more comical style in its appearance, where the characters look more like chibi versions of themselves and the game is far less violent than the main Splatterhouse series.
Mappy and its sequel Mappy-Land are sidescrolling puzzle adventure games that are incredibly hard from the beginning, barely giving players a chance to learn the mechanics, but strangely addictive and may keep them coming back for more. Legacy of the Wizard is one of the very first examples of an open world, non-linear, action RPG. Set in a fantasy world about the Drasle family, players' quest to destroy an ancient dragon.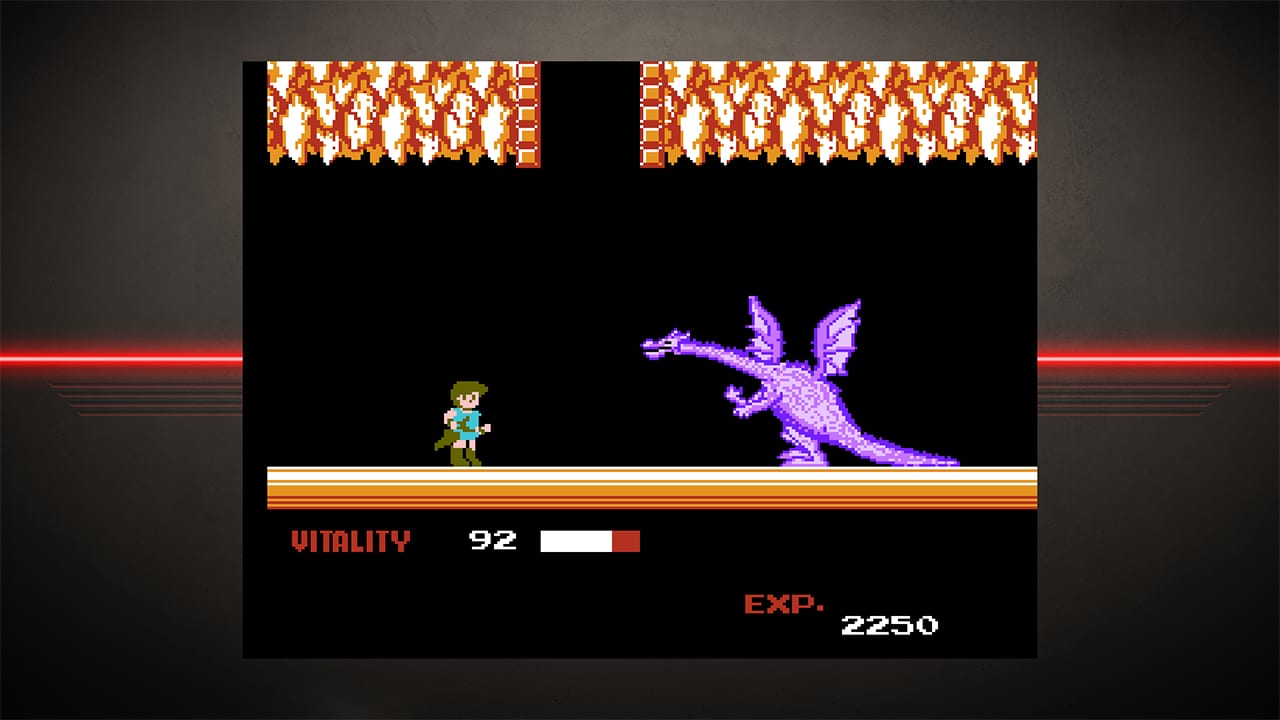 Pac-Land is a sidescrolling platform game starring Pac-Man with the very odd control setup of the left joystick or D-pad being used as the action buttons and the action buttons being used for directions, which will take some getting used to. Fans of Super Smash Bros will immediately recognise the first stage of Pac-Land as one of the stages in Super Smash Bros for Wii U, 3DS and Super Smash Bros Ultimate.
Rolling Thunder is an action sidescrolling shooter, where players take control of a cop codenamed Albatross to take down a secret society called Geldra, working to save a missing female agent named Leila Blitz. The gameplay allowed players to hide behind doors and take out unsuspecting enemies, which doesn't sound a big deal today, but wasn't seen in many games at the time.
Pac-Man Championship Edition is actually a 2007 game remade in 2020 using graphics from the original game, but keeping everything else that made Championship Edition what it was. Sticking with its original gameplay of eating dots, fruits and ghosts, players are tested to see how long they can last as the gameplay speed increases and music intensifies.
Namco Museum Archives Vol. 1 & Vol. 2 are great compilation packages with a total of 22 classic games from the past. All the games feel like they did from back in the day, giving players a chance to try out some lesser known games, as well as some that weren't released in the west. Hopefully Namco Bandai may release more volumes and bring back more of Namco's classics to the modern era.
The Good
22 classic games from the past
Descriptions of each game for players to learn their brief history and story
In game instructions
Being able to rewind the game
The Bad
The rewind feature could be improved