A love letter, a homage, maybe even a slight rip off of Spyro, New Super Lucky's Tale by Playful Corp is definitely a combination of all three, and I couldn't love it more. New Super Lucky's Tale is an adorable 3D platformer by a relatively new studio, with a few games under their belt. Initially made for the Oculus Rift, it has now been revamped and renamed to 'New Super Lucky's Tale' and released for the Nintendo Switch.
New Super Lucky's Tale tells the story of Lucky, a little fox who is separated from his family by Jinx and his dastardly Kitty Litter (yes, kitty litter), a group of naughty cats. Jinx has gotten hold of the Book of Ages, a magical book that allows for portal travel to other lands. This book was in the care of 'The Guardians' of whom Lucky is a member, which Jinx has now stolen. The book opens and sucks in Jinx, his Kitty litter and poor Lucky. Your task is to go through worlds, collect pages from the Book of Ages that have been scattered around and try to find your way back to your family.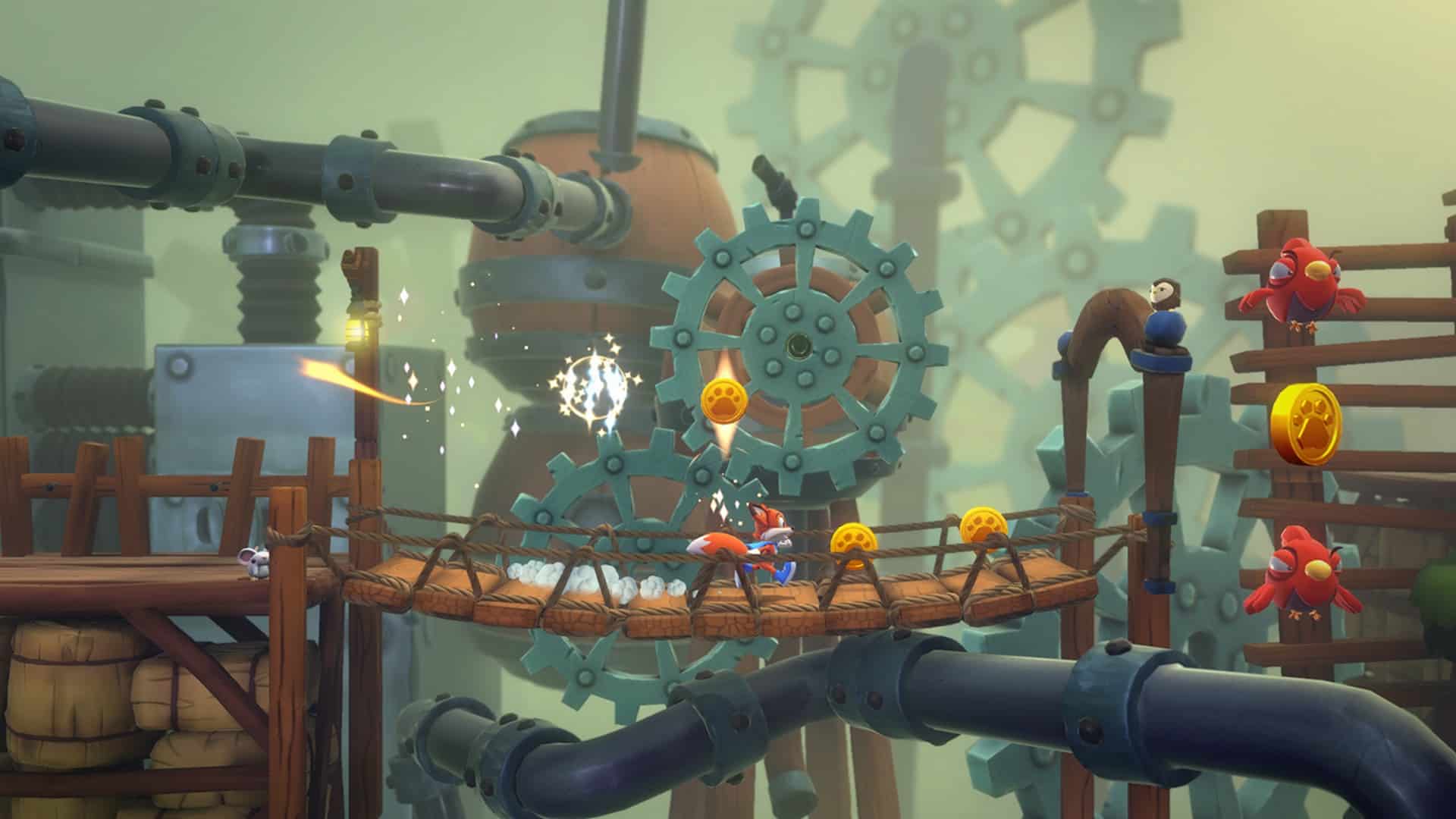 Your game starts off with a little tutorial; how to jump, attack and dig underground. The game runs smoothly and the controls are easy to use and master. As mentioned, your objective is to collect pages hidden across the worlds, however during each level you can also collect the letters of your name, extra pages and coins, accessed via portals; each world, a world within world. Gameplay isn't incredibly hard, the game mostly relies on you enjoying the experience and having fun with the different game types. The gameplay ranges from a 2D scroller to a mini open world, with characters to help along the way. An example of this is like the Golems who lost their bodies, which you have to find, while another level is just a battle sequence with one of the Kitty Litter crew where you have to defeat one of them to get to the next world.
New Super Lucky's Tale looks and plays quite similar to Spyro, your environments are a lovely classic, 3D cartoon and each world you go to has its own theme and loads at a reasonable rate. You begin on Sky Castle; a lush green landscape with trees, shrubs and adorable little Golems, who give hints and tips as you progress. Another world is called Wrestfall Retreat and it's a barren landscape with mostly sand and boulders, with wrestling Yetis as your locals. Each world has its own landscape and cute characters to accompany it.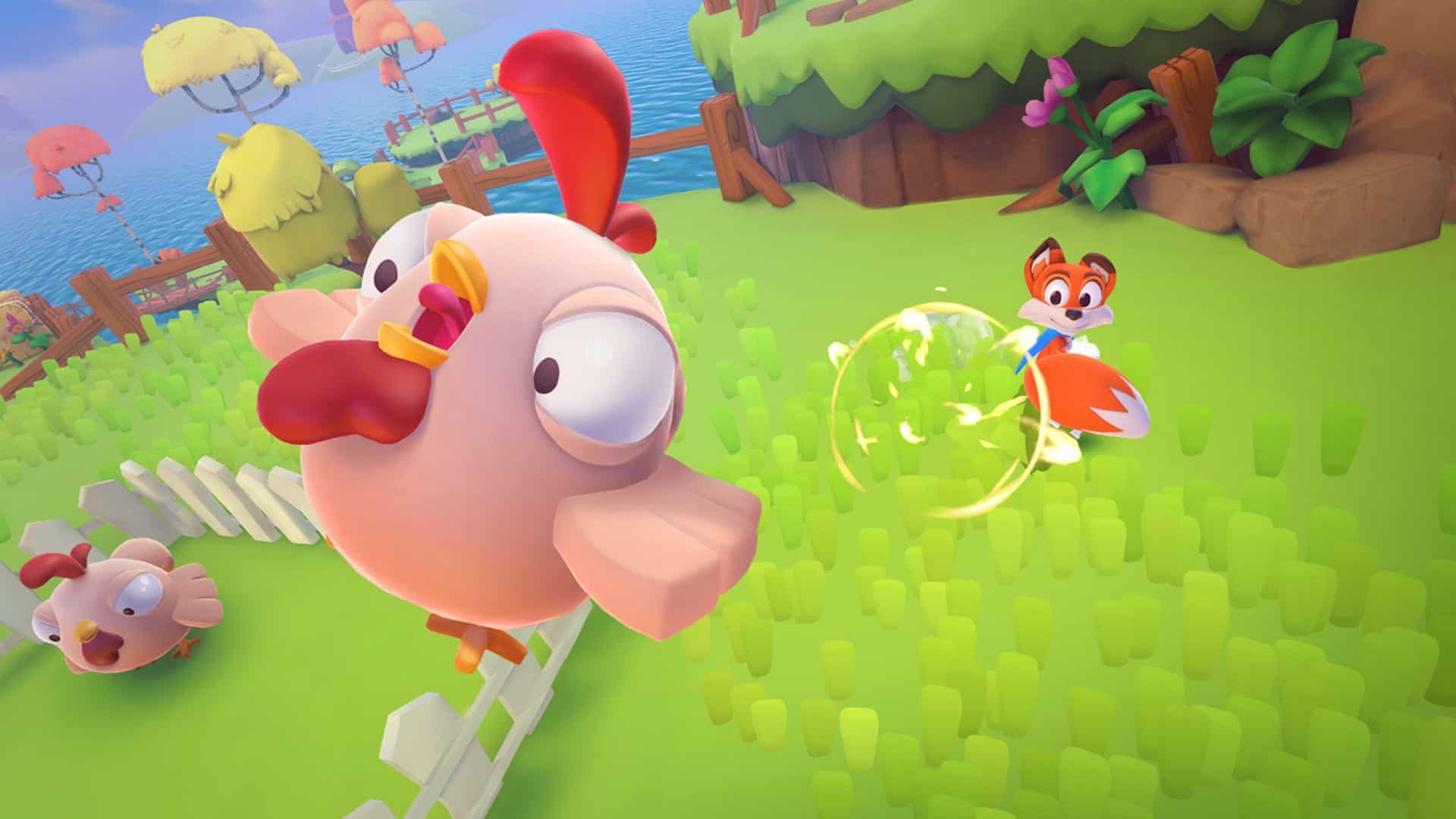 Your health is pretty easy to deal with; a 3 hearts system that you lose if you get hurt. if you lose all 3 hearts you lose a life and restart at the start of the level or at the closest checkpoint, to restore these lives throughout, you can collect tokens of your own face.
A thoroughly enjoyable game, I found it incredibly cute and looked forward to each new world as a new challenge and I wondered what new creature needed my help. My favourite was the Veggie Village, where the local worms spoke in southern style gibberish and the land was surrounded by giant vegetables.
The way to get to other levels and worlds is through portals much like Spyro and you unlock more portals through gathering pages. The characters don't speak as such but make very strange gibberish noises, definitely a homage to the classics and definitely damn cute. The music is also different with every level with a noticeably different tempo depending on what you are doing, from an intense fight scene to a slow and steady exploring pace, it adds to any mood.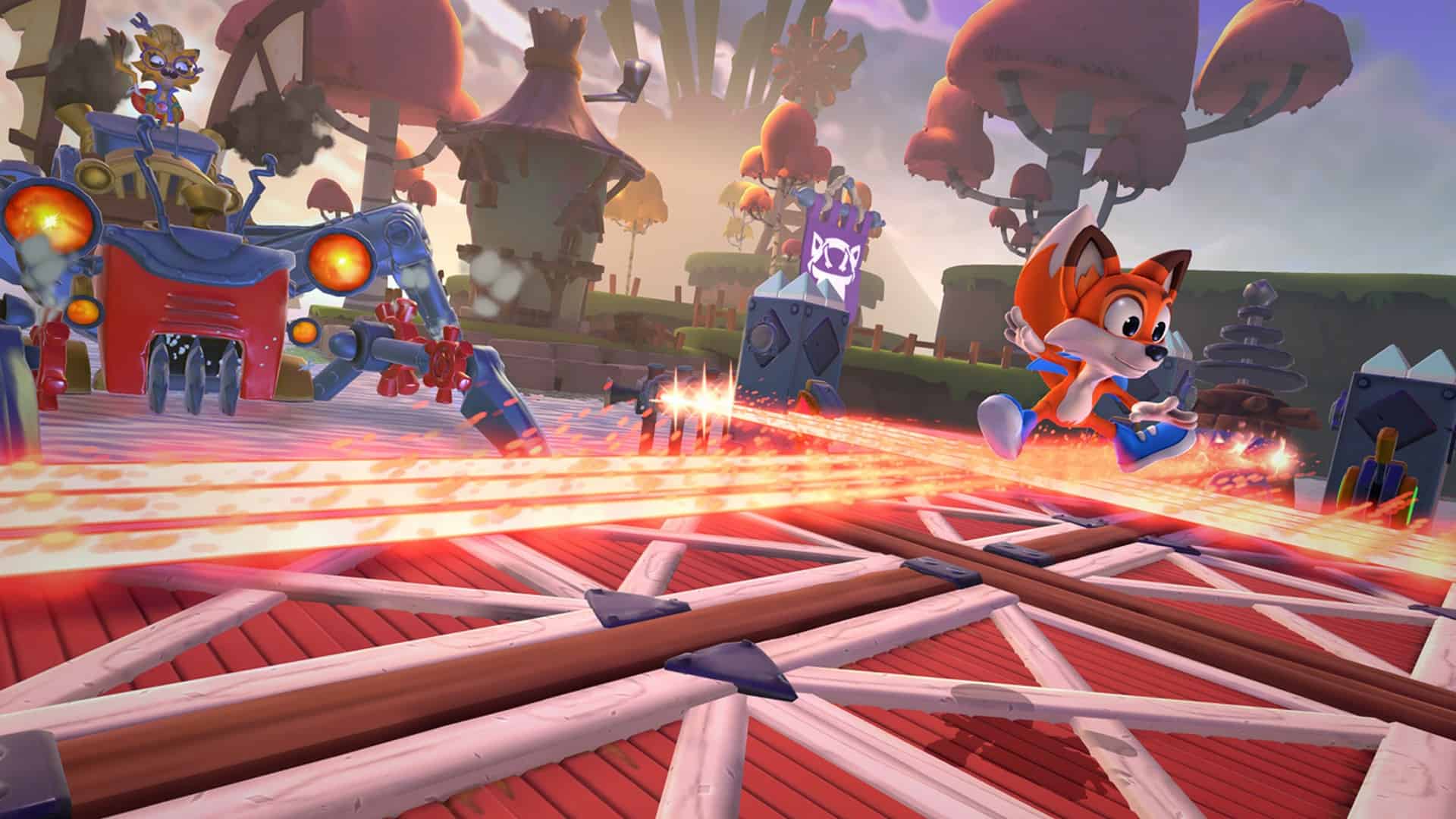 If you don't manage to find all the letters and secret pages during the game, it does offer a lot of replay-ability and will have you going back to try to find them or just going back for fun. You can use the coins you've collected to buy outfits for Lucky to wear and I currently have my furry little critter dressed as an adorable little cop, with a white uniform and massive sunnies, and all.
I know I said this game was like Spyro and I truly think it feels very similar, I wouldn't have been surprised if it was made by the same people but it's got its own charm and charisma that makes it stand out. Playful Corp have made a fantastic game that stands on its own and has a warm place in my heart. I will continue looking out for more games by Playful Corp, but New Lucky's Tale has a welcomed home in my library.
The Good
Adorable characters
Short load times
Customisation
Replay-ability
Easy and Fun to play
No Bugs or Issues