From Publishers Digital Devolver, Developers Skeleton Crew Studio and Thomas Olsson comes a game that, as the saying goes, only comes once in a blue moon. Going into 2021 on a great note, this game proves that you don't need over-the-top high-tier graphics to bring a compelling and interesting world to life, and this all comes from the hard work of one man, Thomas Olsson, a developer at Skeleton Crew Studio.
Your main protagonist, Faraday, finds himself on a journey after being shipwrecked and trapped in the country of Terraphage. Tasked with finding the Harpoon of Legend, an item of great power that grants the user magical abilities such as power over space and time, (think of Thor's hammer, but a little cooler) Faraday learns that his journey is only beginning in order to return to his homeland and save his people.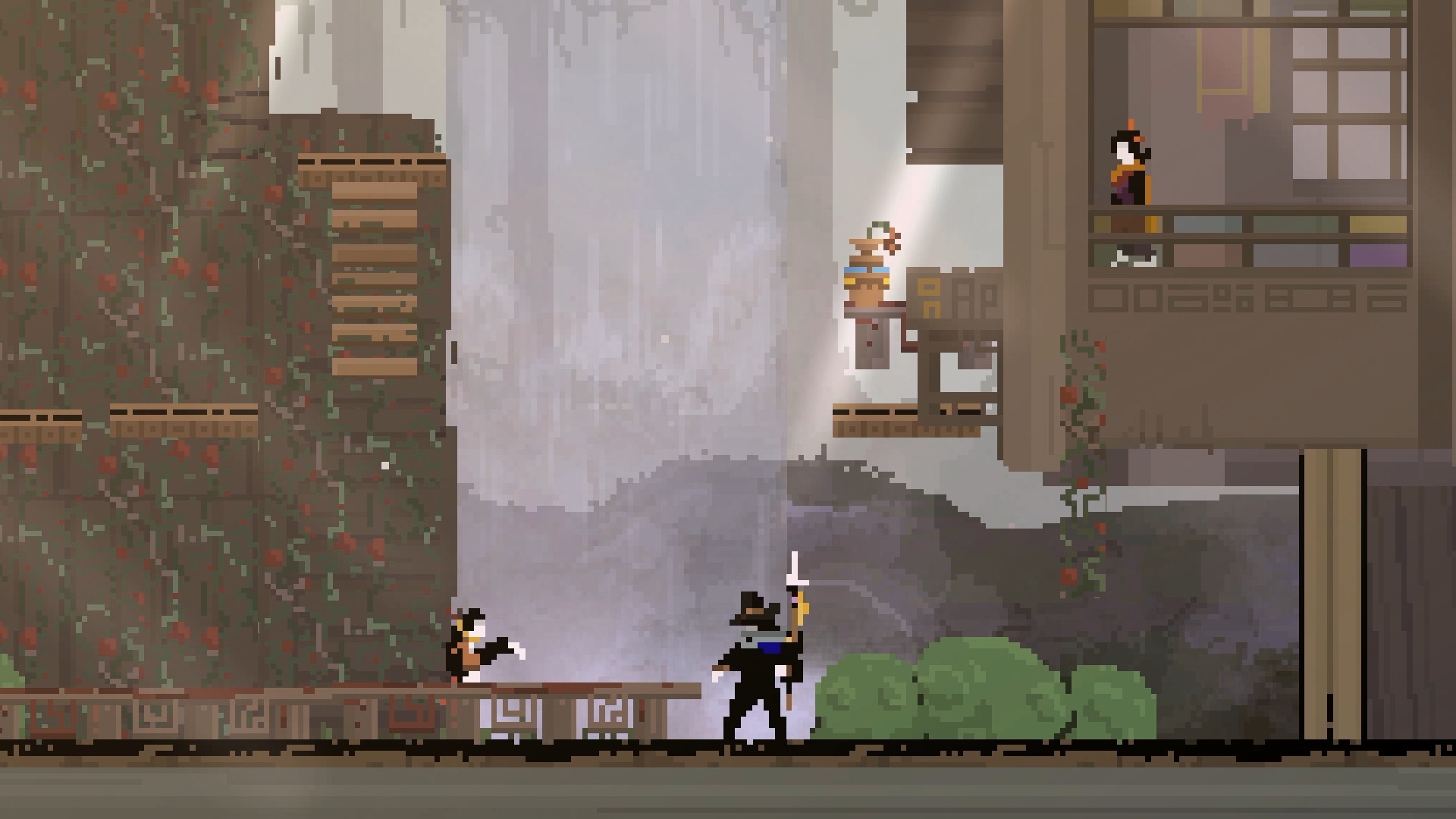 The gameplay is solid, with either controller or keyboard being easy to use, a story that is not overly complicated in its delivery, and an easy tutorial at the start to get you going. As you progress, executing more actions, and in particular when using the Harpoon, combinations don't seem so difficult in execution. I immensely enjoyed experimenting with a few combo attacks when facing enemies and the action did not miss a beat during gameplay, especially given the 2-D animations. The perfectly presented and well-written story says so much more with a few pixels than a fully-realized CGI cutscene can and has been well-crafted in its implementation.
I'll save how the game mechanics work along with what I thought about the story and animations for my full review, but as I said before if you're on the lookout for a good start to 2021 and a story-driven experience, you may want to look into OLIJA. The release date is right around the corner on the 28th of January 2021 for PC on Steam and on various consoles.