Pagan Online is an energetic and easy to enjoy, fast-paced hack-and-slash, action RPG set in a fantasy universe, inspired by slavic myths. Other games inspired by slavic myths such as The Witcher series have always been enjoyable and highly re-playable and Pagan Online is along the lines of such games. Focusing on a heavy PvE emphasis, it can be played solo or cooperatively. The game eases you in at the start with a clear and consistent, progressive tutorial. For those of you that like to jump straight in, Pagan Online may seem a little slow at the start but ramps up once you have the basics in place.
Developed in cooperation between Mad Head Games and Wargaming, Pagan Online seems like something refreshing especially from Wargaming, but is a nice touch to add to the list of games that they have originally delivered such as the likes of ' World of Tanks' or 'World of Warships'.
It should also be noted that Pagan Online isn't a free to play like most previous games. With it being in Early Access this may deter players but it is in full swing offering way more than most Early Access games combined, including well polished animations and game-play.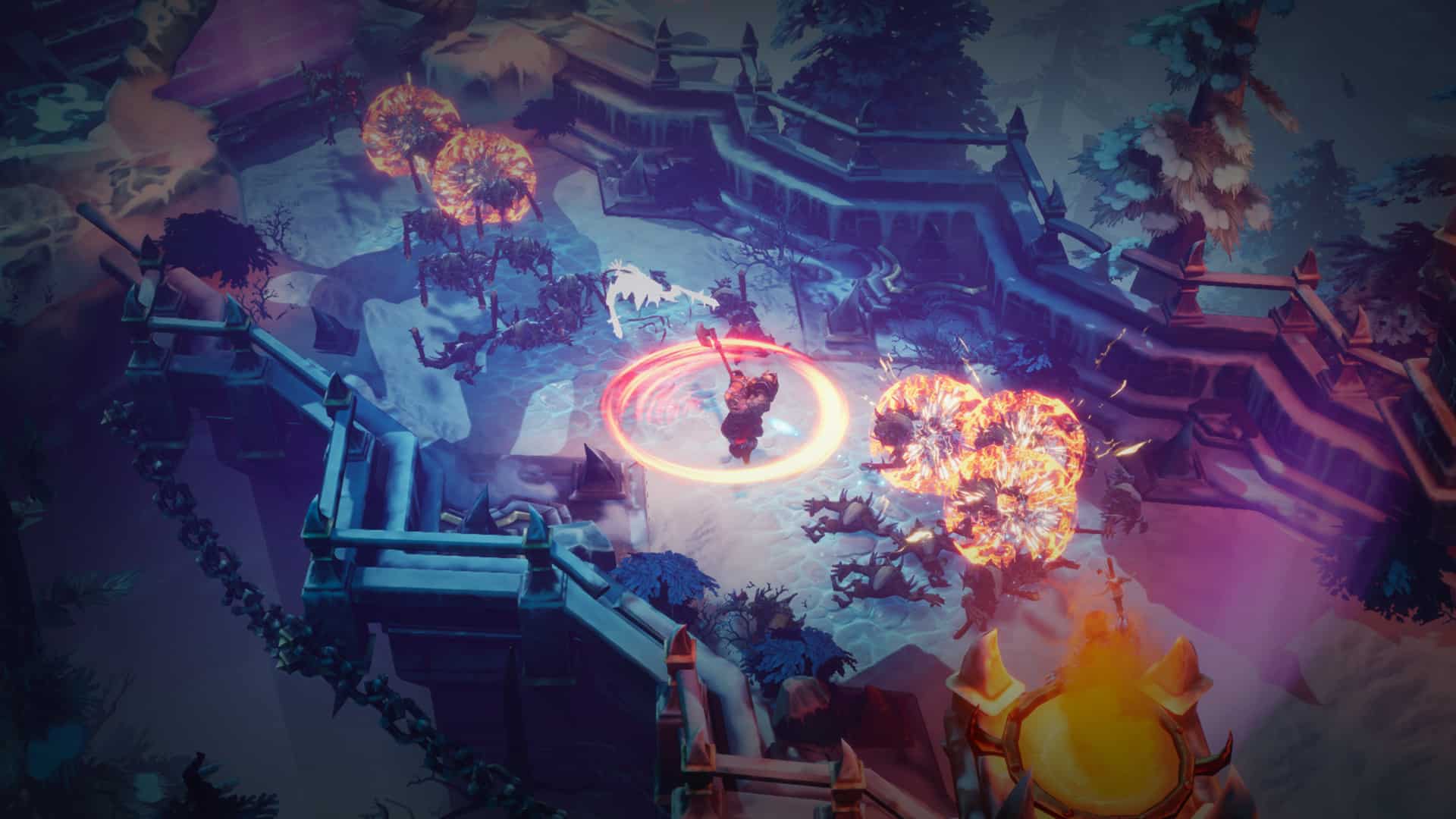 At the beginning, you have the choice to choose one of three heroes; Istok; the Stalwart protector that defeats his foes with a mighty mace and shield, Anya; the blood ritualist who is equipped with a deadly whip and wields powerful blood magic and lastly my favorite, The Kingewitch, who is the juggernaut whose anger helps wield his trusty battle axe. That is just the beginning of your journey, later on you have the ability to unlock the rest of the heroes along with many others, with 8 in total. While that is all they have so far, my hopes are for even more available later on, all with their own unique play style and abilities.
GIVEAWAY: Thanks to our good friends over at Wargaming.net, we have 10 Pagan Online Keys to giveaway.

Follow the link below for your chance to win. ENTER HERE: http://mkaugaming.com/competitions/
Gameplay threw me off a little at the start with the use of the WASD, but I soon got used to it compared to the games like Diablo, which many may compare it too. It has a point and click set up, which you do have the option to change, but I don't see the point as you can get use to the controls easily enough without it. With boss fights you definitely don't want to move your hands away from the keyboard for a second in order to use your characters abilities and down some health potions to their fullest potential.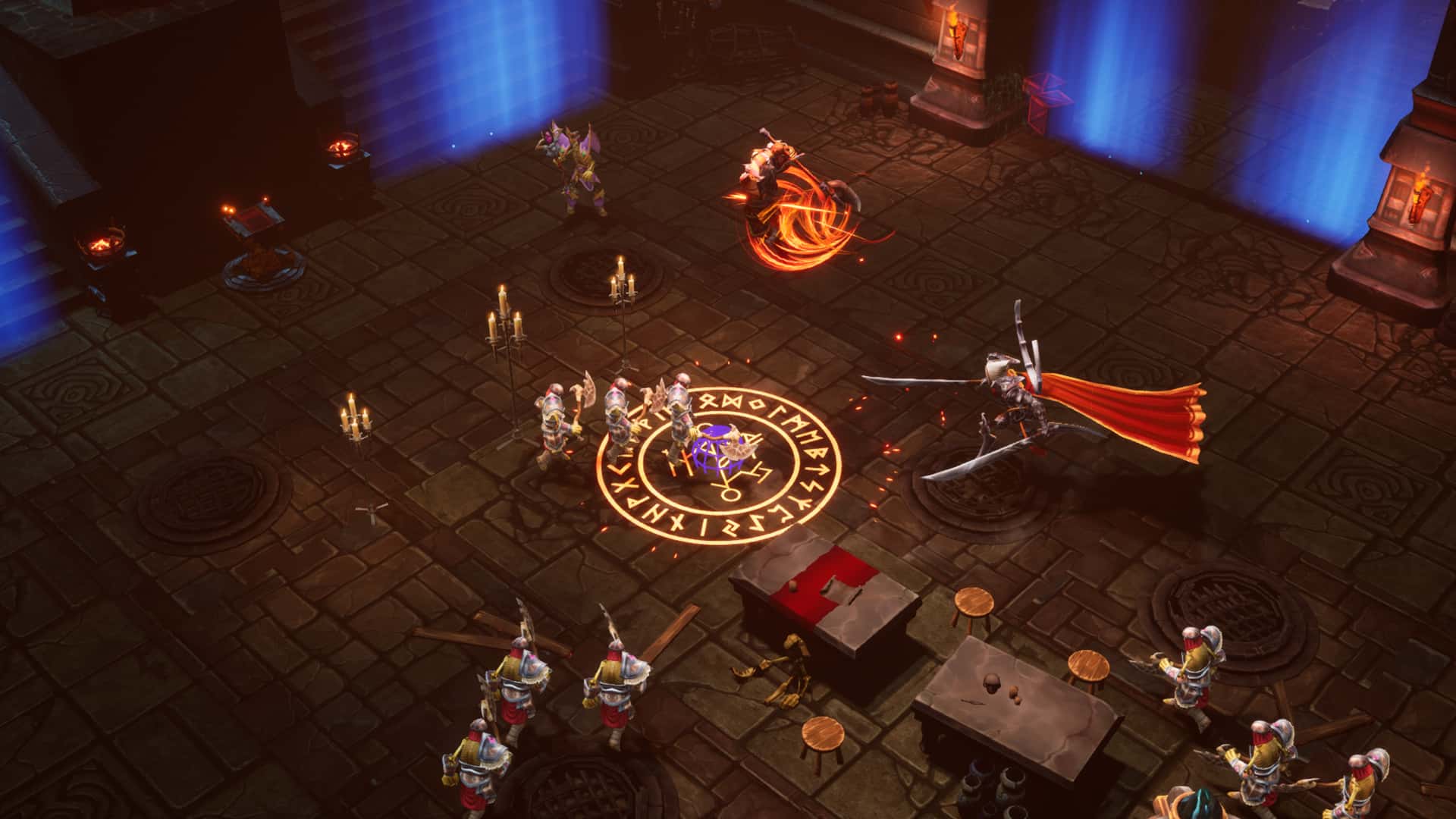 The replayability of levels isn't just a choice but sometimes a necessity in order to complete missions such as assassinations and to unlock new heroes. Even a leader-board is utilized to help keep track of who has the highest score for that mission/area. Not to forget, the HUD of all this is the Pantheon. Your home away from home, the place where you can craft weapons and items, sell gear and choose your next quest, whether it be an assassination, hunt or to replay previous missions.It is definitely full of replay value with a style similar to World Of Warcraft but the fast paced action of Diablo.
Overall, Pagan Online is a well made, polished game with a rich variety of content for players to enjoy, incorporating a longevity in its play-style and look. When you can sink a whole day into its world of rich slavic mythology and action packed gameplay, you still won't scratch the content that's on offer. Great to enjoy by yourself or with others, Pagan Online is a perfect compliment to the ARPG genre.
The Good
Solo and cooperative play
A vast roster of playable and unlockable characters
Fleshed out for an Early Access game
The Bad
Slow pacing at the beginning but delivers in the end