TOOT TOOOOT! ALL ABOARD! Alright guys and gals, get ready for everything you've ever wanted in a railway building simulator. I know what you're thinking- "But I've never wanted a railway building simulator" but this is no ordinary railway simulator. Railway Empire is as big a simulator as you could hope to find anywhere on PC. If you are into trains in any way, shape, or form, Railway Empire is going to make you loco-MOTIVE!
Alright, all my terrible train puns and references aside, Railway Empire is an amazing representation of the creation and expansion of the American railway network. It's an incredibly large simulator that you're going to love if you enjoy simulators for the grind and growth aspect. The only downside is just how immensely detailed the game is.
"How can details be a downside?" you may be asking. Well Railway Empire is so detailed that if you're not a fan of trains to begin with, you're going to be put off pretty early.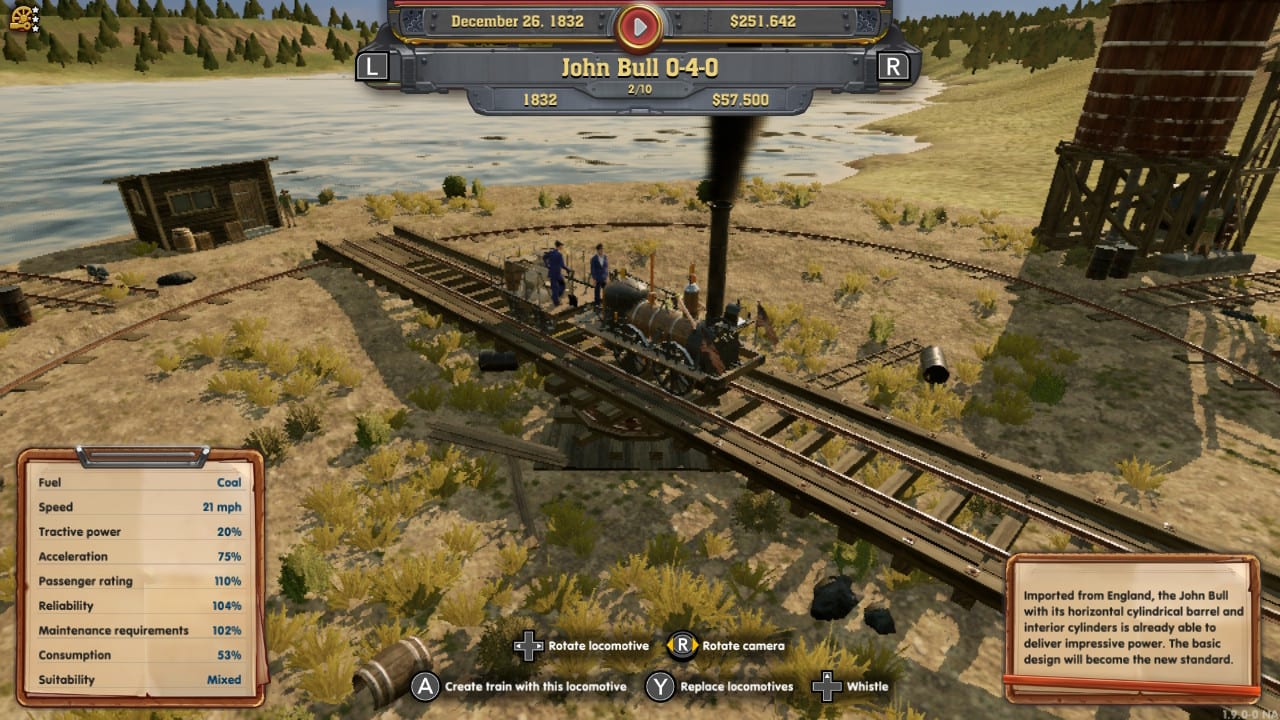 Kicking off the game with the campaign mode, we start to get a feel for the game, and a sense of just how much we are in for. The first task is simple- build a railway track between 2 towns. Well ok, it's not so simple. You have to build the stations, and there's multiple sizes to choose from, all with varying costs and capacities. Then you build the track, which bends and curves until you get it in the position you want it.
There's also buying a train and telling it which stations it's meant to connect to. Don't forget that the good ol' fashioned trains need supplies along the way, so you've got to build supply stations along the track too. Phew, thank god that tiny, little, easy first task is done. I think you see where I'm going here.
I'd like to reiterate my previous sentiment here, if you like trains this is going to be your new favourite game. I'm not a fan of trains, but I love simulators. Throwing in just a touch of 'Age of Empires', Railway Empire allows you to trade with and campaign against the competing AI empires. Creating a new economy, balancing costs to expenditures, oh yeah, this gets me hotter than the boiler of a steam engine.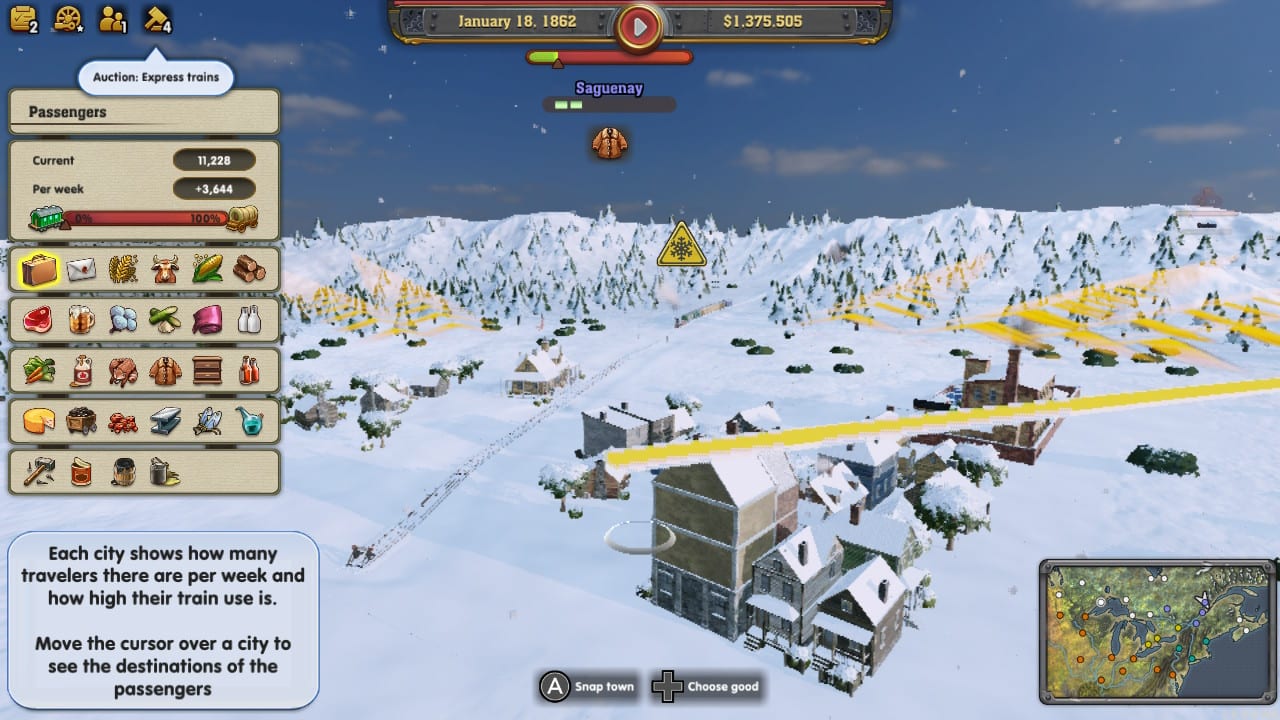 Once you've managed to get over the campaign mode, and learned enough from it to at least manage the outrageous controls, then you can have some real fun and head into Railway Empires other game modes; Free mode and Sandbox mode.
These two game modes allow you to have far more control over the exciting new frontier that is…whatever you've called your new world. You get total control over where you start your enterprise, as well as starting finances, number of AI competitors, terrain, and much more.
Railway Empire really stands up to its name in both words. While we've discussed the 'railway', we've barely touched on 'empire'. You aren't just in charge of laying tracks and managing trains, it's also your responsibility to build the cities that you're working so hard to connect. Both city blocks and industrial buildings, the world is your oyster. It's your job to make sure that the oyster ends up producing a shiny pearl.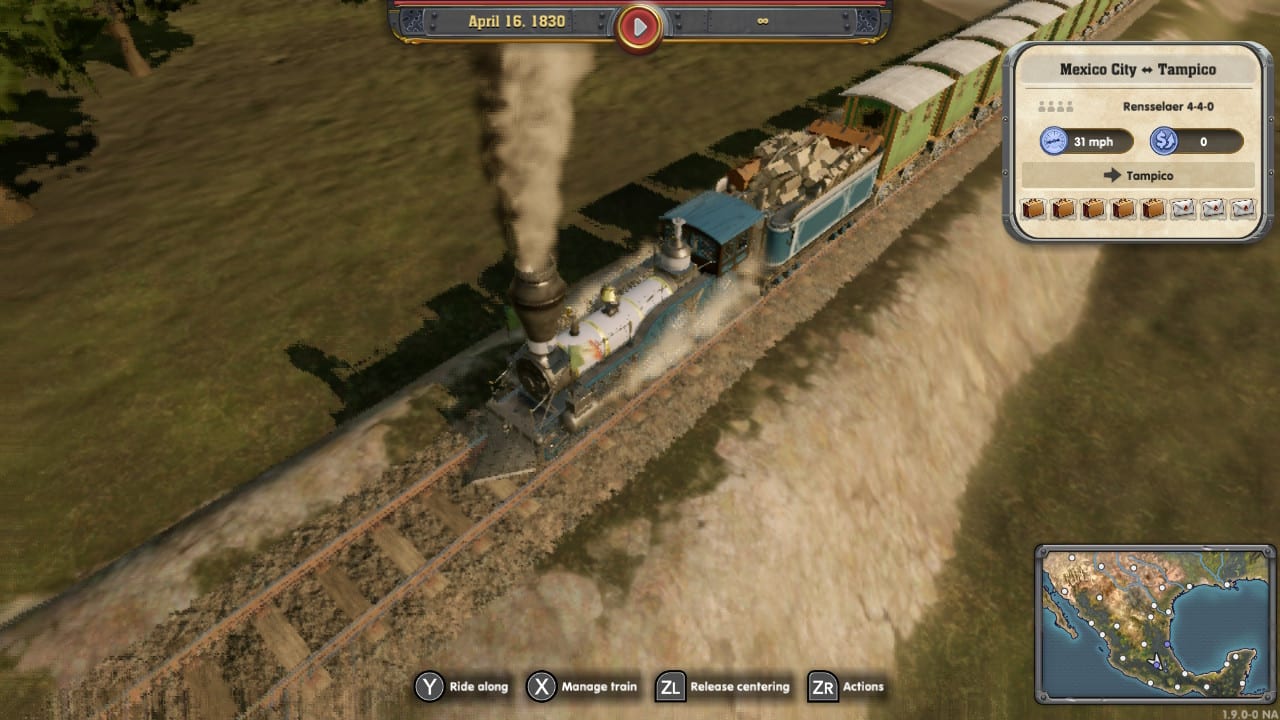 While the graphics aren't brilliant, they get the job done. My advice is don't zoom in. We aren't here for realistic graphics in a Switch game, right? The depth of this game far surpasses the need for high end graphics. It's a clear trade off of quantity for quality, but I'm 100% OK with it.
If I have an actual gripe with this game, it's that there's just too much in it to make a great handheld game. The attempt to put all those options into a console with only 12 variations of buttons (at a stretch) is just too much to allow for a smooth gameplay. It's clunky and difficult to master. However, once you've managed to get your head around them, you can almost feel the relaxation kick in as you start to build your steam billowing empire in earnest.
Wrapping it up, even without any interest in trains, the depth of both the construction, train purchasing, and economical aspects of Railway Empire make it one of the best simulation games on the market. Railway Empire is just too good a game to pass up. I would suggest you 'make tracks' and pick it up to add to your Switch collection!
The Good
Immensely detailed simulator
Vast arrange of construction options
Can compete against A.I. building empires
Interesting economy balancing and management
Intricate building of society around your rail
The Bad
Graphics aren't super crisp on the already down scaled Nintendo Switch
Complex controls not adequately suited to a handheld console