Published by NIS America and developed by Experience Inc, 'Saviors of Sapphire Wings/Stranger of Sword City Revisited' is a two-in-one compilation, with 'Saviors of Sapphire Wings' first released in 2019 and 'Stranger of Sword City Revisited' released in 2016, which is an updated version of 'Stranger of Sword City' released in 2014. This compilation pack is now available on Nintendo Switch.
Both JRPG games are very identical in terms of gameplay, mechanics, and art style, with 'Saviors of Sapphire Wings' being the more refined of the two. Both have a medieval fantasy setting, but 'Stranger of Sword City Revisited' also has some modern elements mixed into it. Both titles are pseudo-related to each other, with neither being a sequel to the other. They share similar monsters and terminologies, but their stories, characters, and locations are different from each other. This also means they don't need to be played in a particular order and can each be enjoyed as standalone games.
In the story for 'Saviors of Sapphire Wings', an evil threat has invaded the world and defeated a group of warriors known as the Knights of the Round, warriors who served as the last line of defense. 100 years later, the leader of the Knights is mysteriously resurrected and must bring together a new team of heroes in an attempt to take down Ol=Ohma, the Overlord of Darkness, once and for all.
In 'Stranger of Sword City Revisited', the story begins with a plane crash in a mysterious place and your character waking up in the ruins. This mysterious world also has a fantasy medieval setting and is an alternate dimension to the modern world. Characters from the modern world will even cross over into the other dimension, which really makes for some interesting dialogue throughout the game. The stories in both games are interesting and engaging, which will have players wanting to find out what happens next.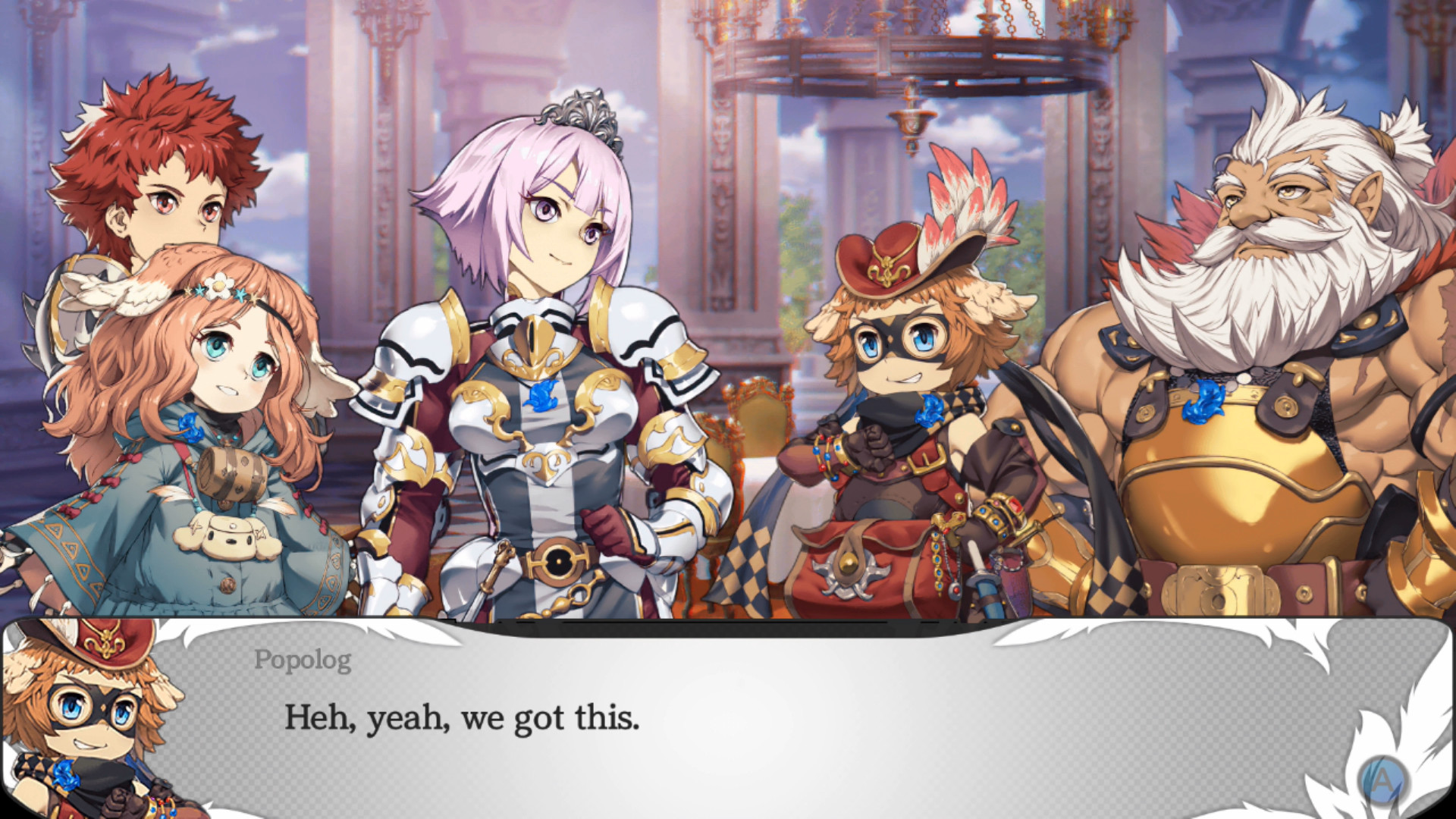 In both games, players will customise their first character and later can also customise characters they recruit to their party. Certain characters will only have certain features that can be customised and the options available for their appearances are very limited for every character. Players won't be able to change specific physical features on their characters, but instead, have to pick from a small selection of already fully designed characters represented in 2D anime-style art. Their information is actually more customisable than their appearances, however, the artworks on each of them are bright, colourful, and incredibly detailed to look at.
During both adventures, players will meet other characters they can recruit to their party and build up their team, as they are challenged by monsters of various shapes and sizes, which they must takedown in a turn-based strategy format. Here they'll need to have a wide selection of attacks, defense, and various magical abilities to choose from and will need to form the best plan of attack to take down their foes. Of course, there won't be much to your arsenal at the beginning, but you will gradually build up your skills and abilities to add to your repertoire. Each battle along the way will help level up your characters, boost your various stats and strengthen everyone in your team. Helpful tutorials will pop up at certain points, to teach the players the tricks of the trade, which they will need for the bigger challenges ahead. The turn-based strategy format is a lot of fun and works really well in both games.
The 3D graphics of the environments while traversing through the maps, aren't really anything to marvel at, as they look very outdated, especially because moving around is done in the 1st person perspective. The graphics feel like they're from somewhere in between the PlayStation 1 and PlayStation 2 era. The details on the grass, brick walls, doors, etc. also look almost exactly the same and feel like repeating scenery in their respective locations. It even has the issue of objects far off in the distance, suddenly appearing as you get closer, which hasn't been an issue since the PlayStation 2/Xbox/GameCube days. Unfortunately, all this makes the exploration feel dull and repetitive.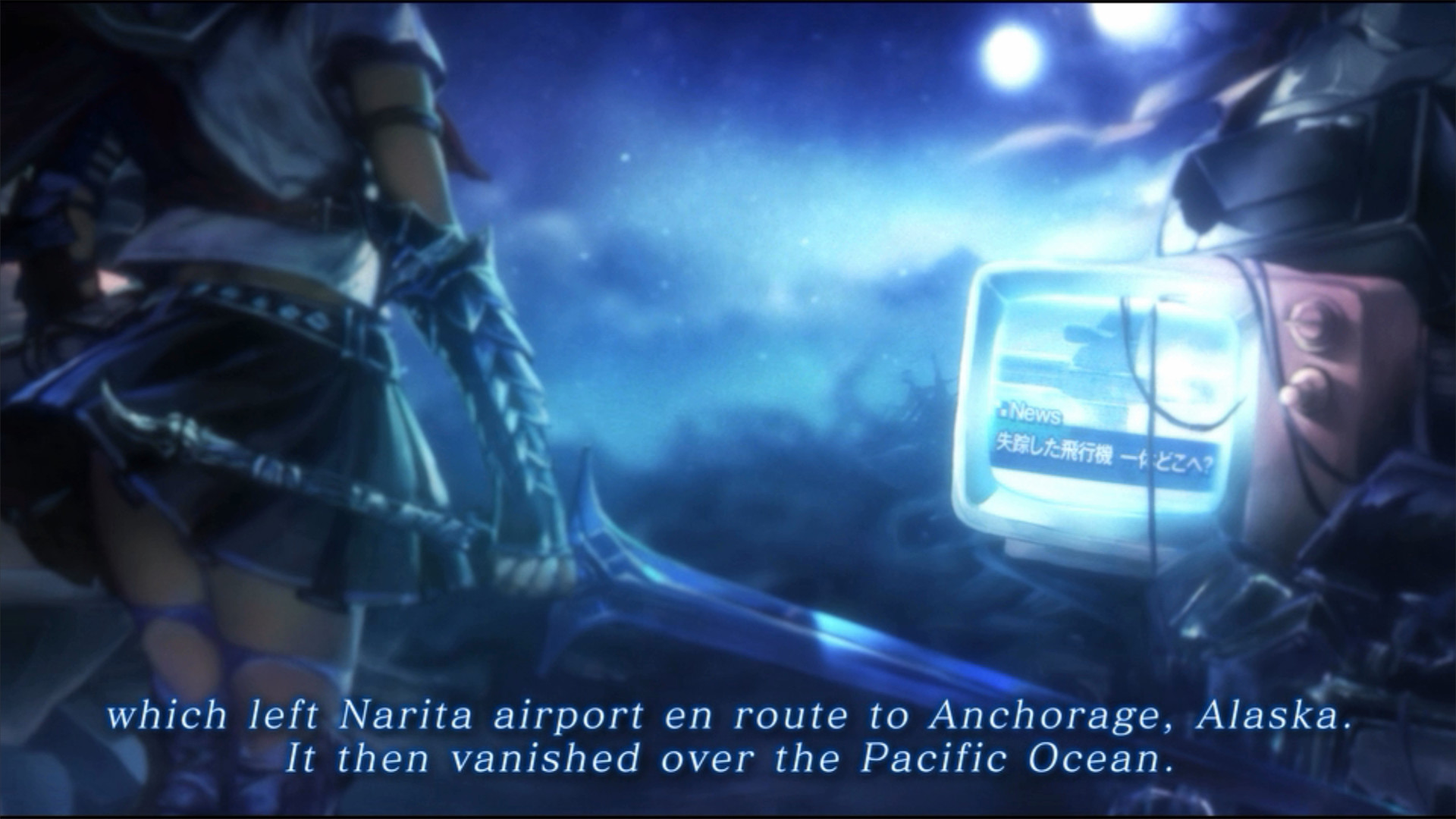 Another minor issue is the controls while navigating through the maps in a 1st person view. Instead of freely moving around the map like any modern FPS game, you just move from space to space, as if you were playing an old RPG game with a top-down view, except in 1st person mode, and you can only turn in 90-degree angles. As a result, the whole experience of roaming around feels very static because of all this. The left is used to move forward and back which is normal but also used to turn, while the right stick is used to move sideways, which will really confuse players and make it frustrating to get to places, especially with the repeating scenery as mentioned above. However it's not impossible to get the hang of these mechanics, but it will depend on the individual player.
It's a shame that the underwhelming 3D graphics doesn't reflect the highly detailed 2D art, which is gorgeous to look at on their own during the cutscenes. Thankfully during combat, the monsters are also represented in highly detailed 2D art. This also gives it that feel of playing classic JRPG games from the '90s, and gamers from that era will definitely appreciate the nostalgic feel it gives.
'Saviors of Sapphire Wings/Stranger of Sword City Revisited' is a great double pack for Nintendo Switch owners to play at home or on the go. The game looks and feels just the same in handheld or docked mode. Even with the outdated graphics and odd control scheme while roaming around, there is still a lot to appreciate and enjoy, with both unique stories unfolding with highly detailed 2D art, and fun turn-based gameplay. Saviors of Sapphire Wings/Stranger of Sword City Revisited' is definitely a game worth checking out for fans of the JRPG genre.
The Good
Enjoyable turn based gameplay
Highly detailed 2D anime art
Two unique stories unfolding
Two games in one
The Bad
Outdated 3D graphics while roaming around
Confusing controls while roaming around
3D graphics don't reflect the highly detailed 2D art