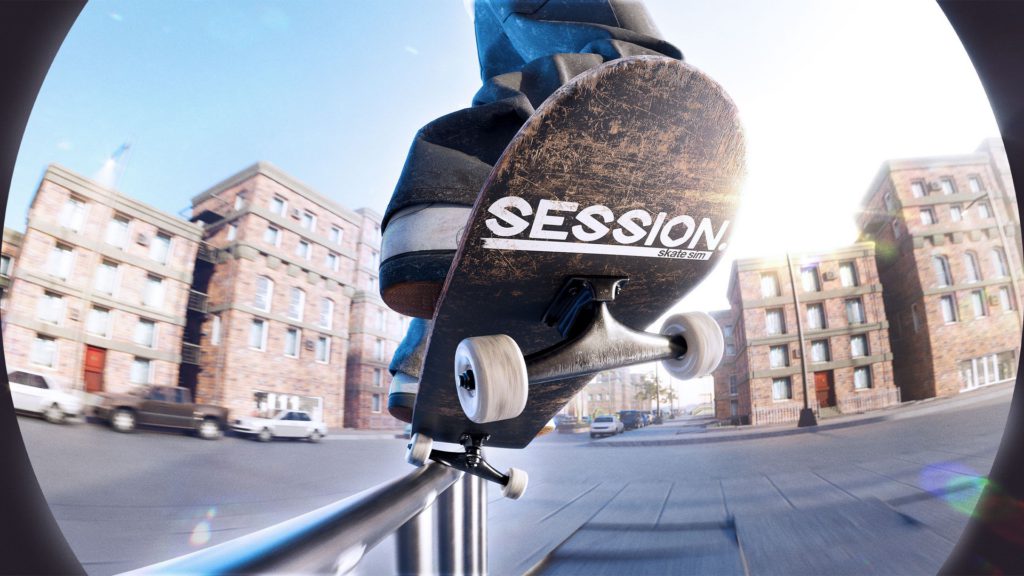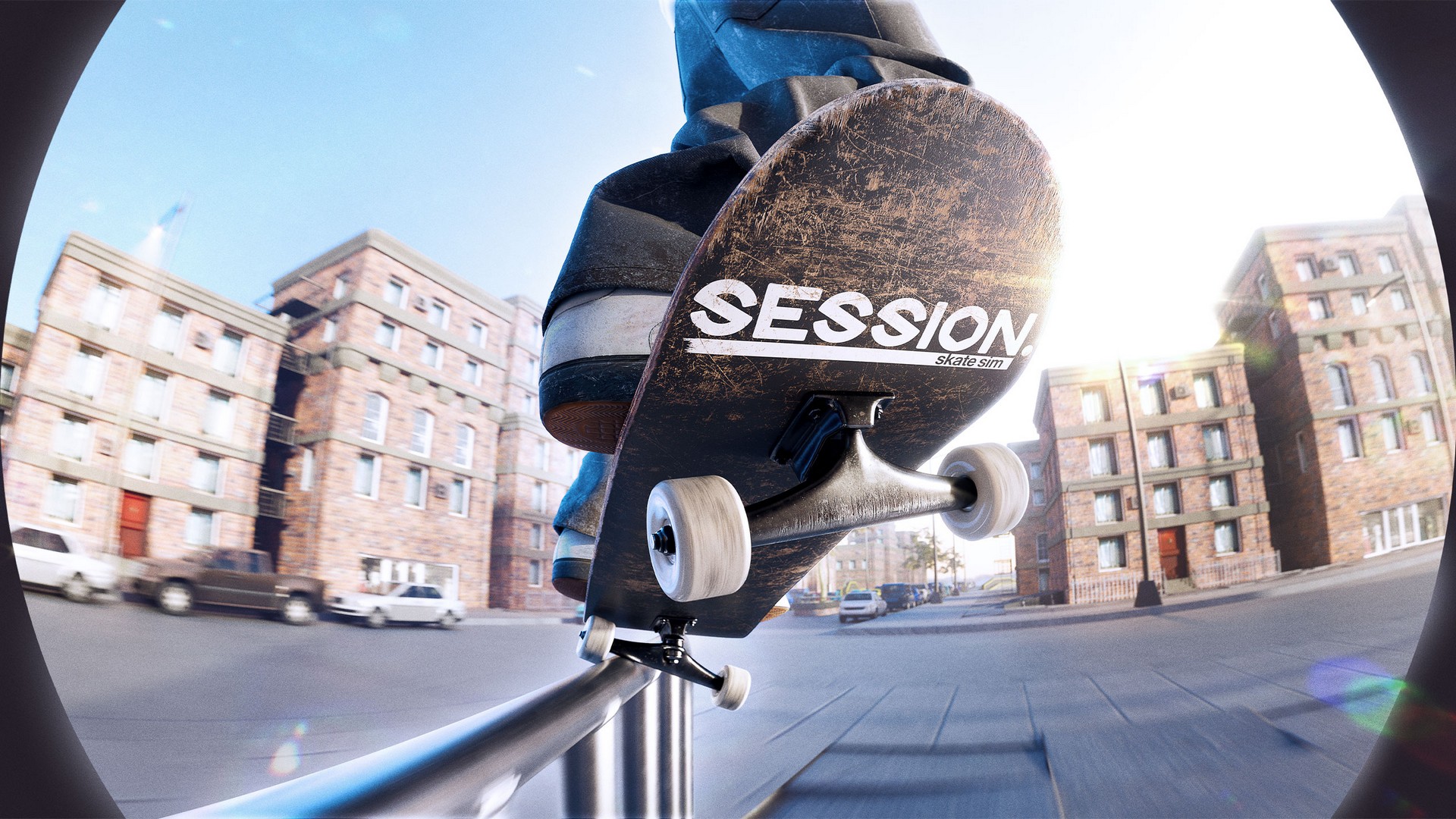 The wait is finally over. Session: Skate Sim has released its full version, with new features added, some removed, and DLC and future updates to come. Is this the game/sim you are looking for in your future virtual skate endeavors? Let's find out.
Developed by crea-ture Studios Inc., Session: Skate Sim is inspired by the golden age of street skating of the '90s and lets you experience true skateboarding and its culture with no scoring system. It's just you, your spot, and your imagination.
This game has a lot to offer. With the dual stick controls, each one representing one of your feet, you'll need to learn how to control them and transfer weight. This new control style is very new to me and it can definitely be a challenge to get the hang of at the beginning, but very rewarding once you do. Using this new control method allows for more technical flip tricks, grinds, and many more, giving you that realistic feel of an actual skateboard, but keep in mind this is more of a sim and you won't have all the aids of a normal skating game, meaning you have to make sure you have the correct speed to clear a gap, lined up with the rail you wish to grind, or enough air to nail the trick you set out on doing.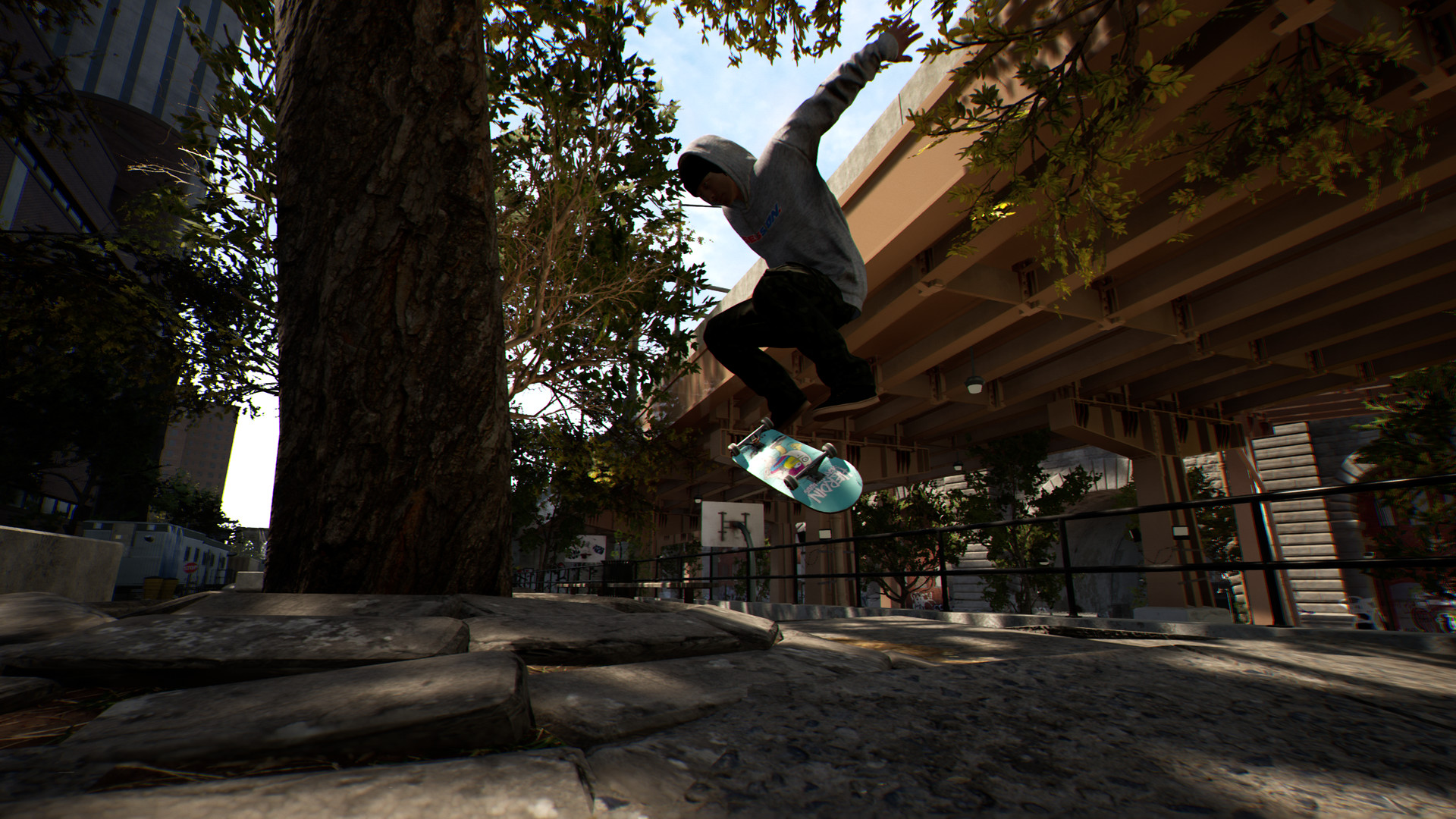 It is packed with tonnes of options and experimental features to explore, aiding you in playing the way you want. Experimental features, including new tricks, lead to more fun ways to play the game like Caspers, primos, and now, lip tricks, along with improved character animations to smooth out your experience.
Change the way the city looks with a couple of map layouts, or add some life to the city by adding pedestrians and choosing their density. Then we have our other options like changing the way your character moves via gravity, speed, pop height, and loads more, which really helped me find a happy medium between super realistic and arcadey enough for me to let loose and have fun.
Customization is significant in a game/sim like this, and style is key, especially in the skate scene. By completing challenges, you earn money to spend in skate shops, allowing you to deck your character out in the large array of branded items from your favourite skate brands. After getting a new fit for your character, hit the streets, find your spot and get creative with a new line, but remember, if no one films it, did it really happen? Good thing there's a pretty decent replay editor with a bunch of filters, camera views, and other options to get the shot you want, and then share them with your friends.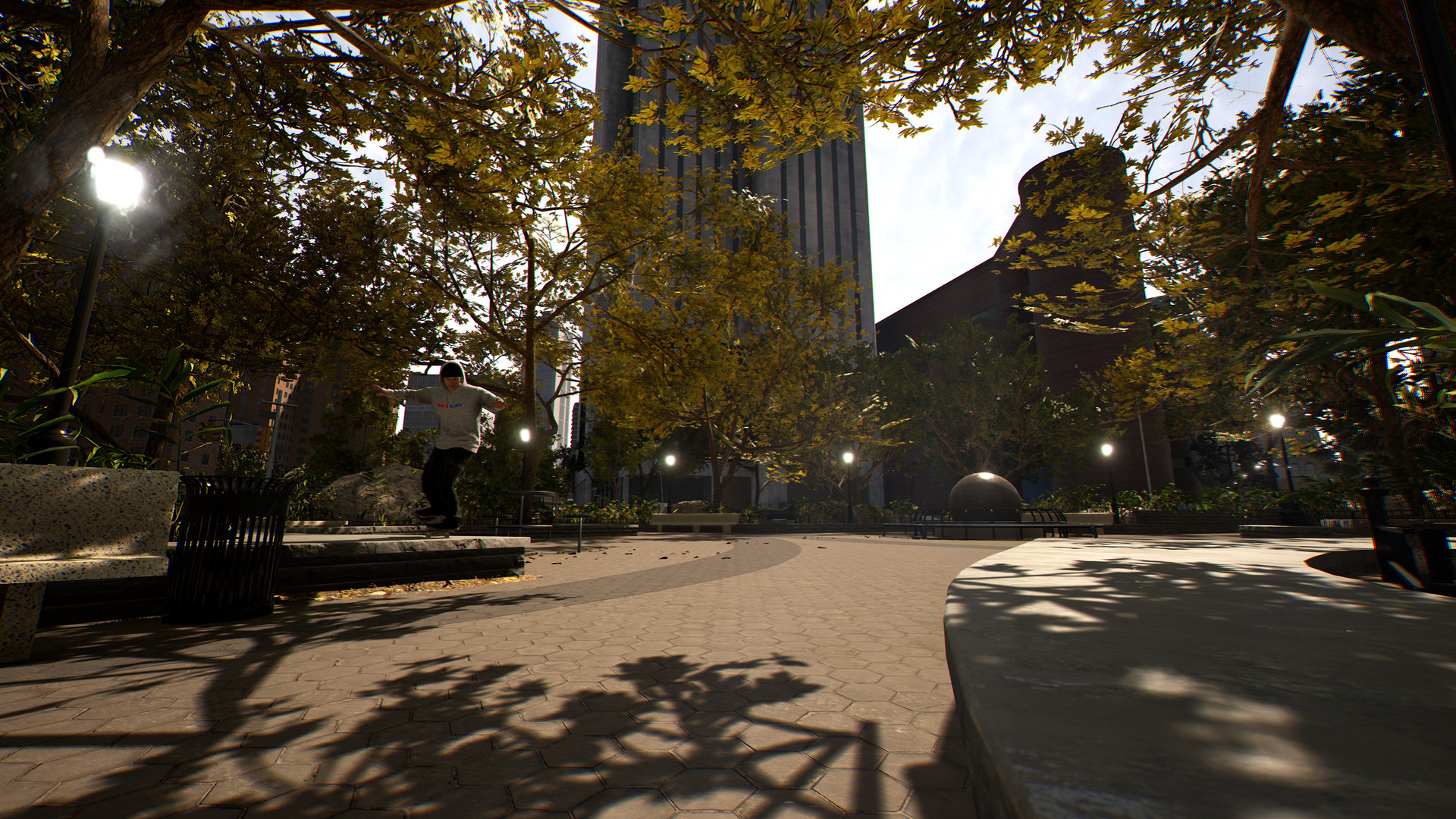 The world this game offers looks great, using iconic spots from NYC, Philly, and now San Francisco, and much more, explore around these cities to find your own unique spots. Unfortunately, if you want a decent skatepark to shred, you'll have to get the DLC. What I really like about this game is the freedom to explore the streets, find new spots, and just have a nice chill session. A lot of improvement has gone into the character animations and improving the ragdoll, and a lot of small fixes make everything feel a lot more natural.
Audio is important for skating games to make them feel as realistic as possible, and the team behind this game has hit the nail with crisp popping, slick grinding, and wheel rolling sounds. There's nothing like hearing your wheels hit each brick as you ride along a brick-paved pathway or the grinding sound of a rail. A variety of music accompanies all this from Rap and Hip-Hop to Rock, it all really sets the mood.
This isn't so much a game as it's more a sim, as evident by its title, so go in with the mindset that you're not going to have much hand-holding as most other skateboarding games. It is a very challenging game at first, but it can be very rewarding once you get the hang of it and start diving into the film editor, making it feel like you're editing the next best skate video or making that sweet sponsor reel. I can definitely see the appeal for people who love their realism, but for more casual players like myself, it would be nice to have some more features to make it a little easier.
The Good
Tonnes of normal and experimental features
Reasonably large cities to explore
Challenging and rewarding
Decent film editing features
Great Audio
The Bad
Good skateparks locked behind DLC
Too challenging for casual players