Shenmue III is a Japanese game developed by Ys Net and Published by Deep Silver. It is the third installment of a continuous story, with this title released eighteen years after the second game. Thanks to its cult following who raised two million dollars in under seven hours, as well as contributions from Sony and Deep Silver, the development nightmare caused by the original games being poorly received was overcome and Shenmue III became a reality.
Shenmue III continues immediately after the second game, following the story of Ryo Hazuki as he returns to the Dojo run by his Father. After witnessing his Father's defeat to a Chinese man named Lan Di, Ryo fights for his family's honour, only to be easily beaten and used as leverage. Threatening to kill Ryo if he does not hand over an ancient artifact, Ryo's father gives up the Dragon Mirror to Lan Di and is swiftly murdered in turn. With his Father dying in his arms, Ryo swears vengeance, thus beginning his search for Lan Di. Chasing Lan Di from Japan to Hong Kong; finding new allies, fighting biker gangs and getting a job as a forklift driver, Ryo learns of the existence of a second artifact in the basement of the dojo; the Phoenix Mirror. Battling Lan Di's henchmen, Ryo follows the trail to rural China, where he saves Shenhua from drowning. Together, they discover that the quarry Shenhua's Father protects holds two murals; one of the Dragon Mirror, the other, the Phoenix Mirror.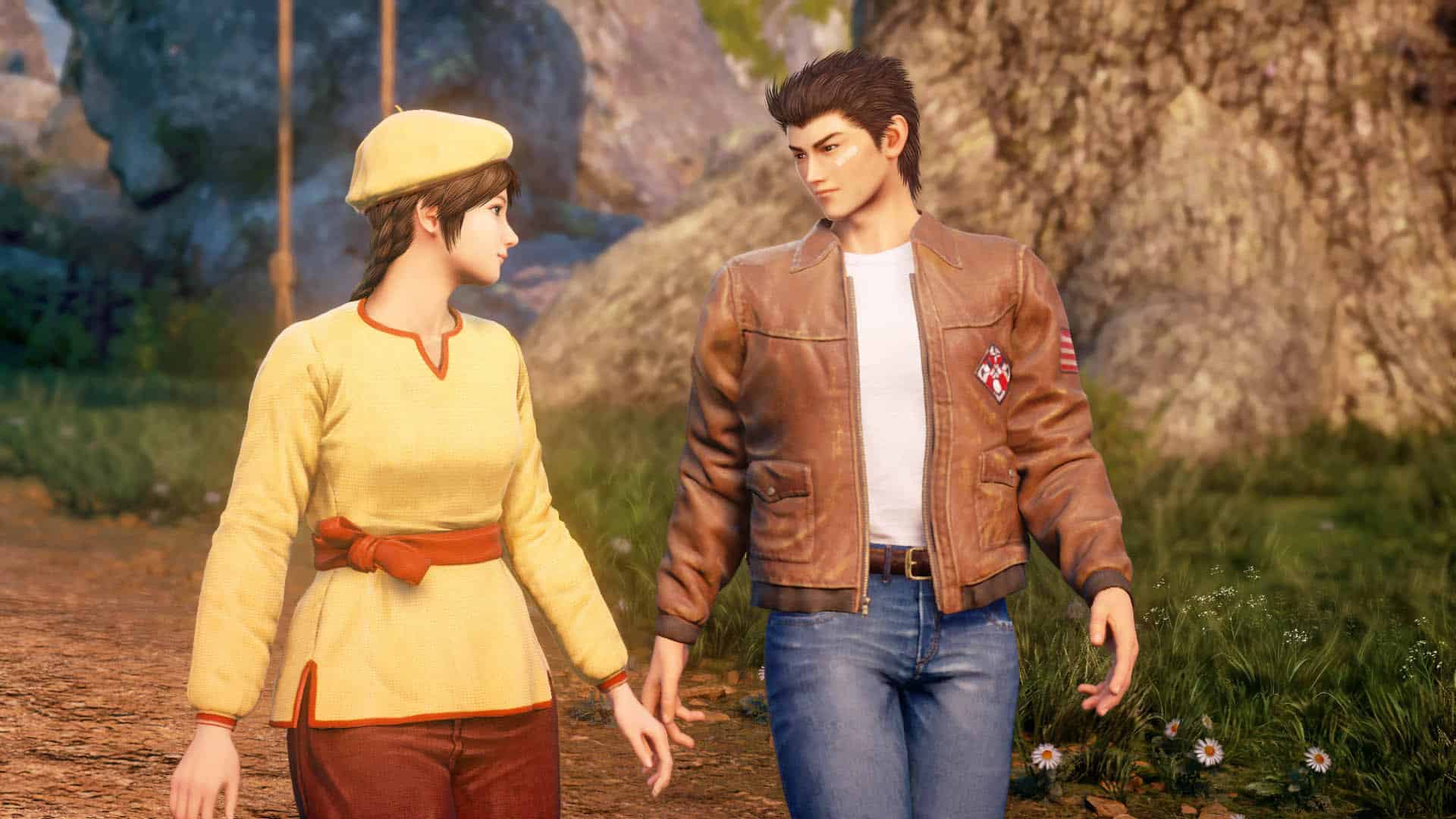 Taking place a year after the events of the first game, we start by leaving the cave and making our way towards the rural village of Bailu to gather information about Shenhua's missing father. The two discover that Yuan, Shenhua's Father, has not been the only stonemason to be harassed or disappear. Together with Shenhua, you must uncover who is behind these disappearances and what involvement the mirrors have in this mystery. All the while building your relationship with Ling Shenhua and working to track down Lan Di.
This is a unique game, being a live action RPG mystery game, it has a very interesting play-style that can only be compared to the previous games. While similar games may exist, none come to mind. The controls are quite simplistic, making it easy to pick up and play, however, it progresses quite slowly, with my first investigative mission taking almost two hours to complete. If that wasn't bad enough, the scripting of this game, or the English translation at least, is the most aggravating aspect I have found. For a game that relies heavily on talking to people, it lacks any real engagement. It genuinely feels as though the voice actors were rushed; forced to record a bunch of short sentences or single words, before the audio crew just pasted them together to construct some semblance of a conversation. As a person with a lot of respect for voice actors and the dream of being one, it's a bit of an insult of what they are truly capable of.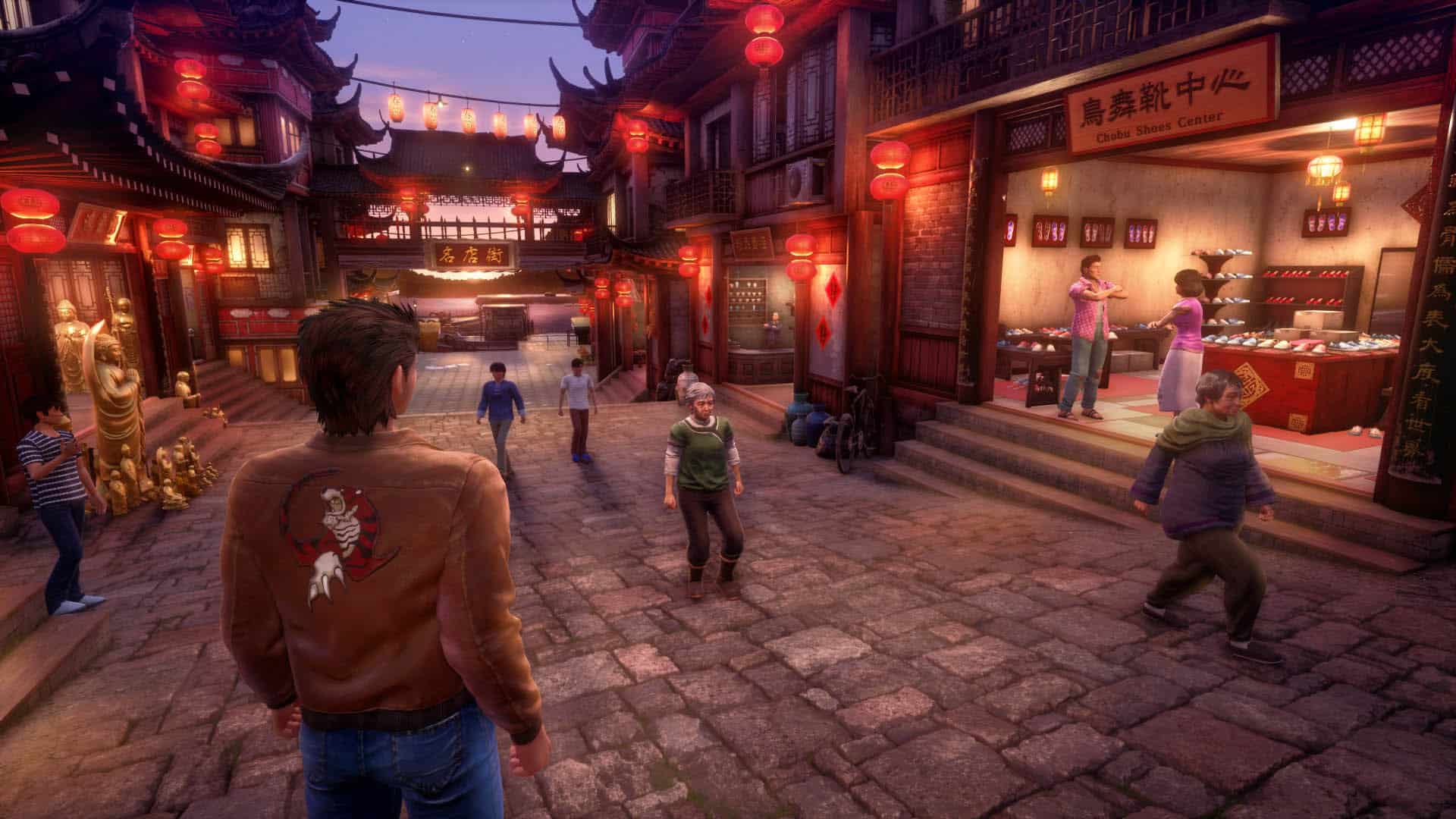 Once you progress a bit, the martial arts aspect becomes more readily available, with the gameplay changing a little to be more like Sega's Virtua Fighter. This was a welcomed changed, and something I enjoyed the most. The training mini games are a lot of fun and well worth the time, as it does take a bit of skill to not be absolutely demolished by your opponents. You really need to know when to take a step back and defend and when to unleash your specials. You'll have to be careful though, because due to the game using a live action aspect, a whole day could pass without having accomplished anything story wise.
This brings me to the visual and musical composition, which for me wasn't anything special. Given Shenmue III uses the Unreal Engine, I expected a little more. However, the day and night system used is amazing, and the background artwork is still well designed. The musical scores really give it an Asian feel; transporting you to the Chinese countryside, while the NPC design varied drastically, with some that didn't look anything like a human, and others having amazing details that really gave them character and brought them to life.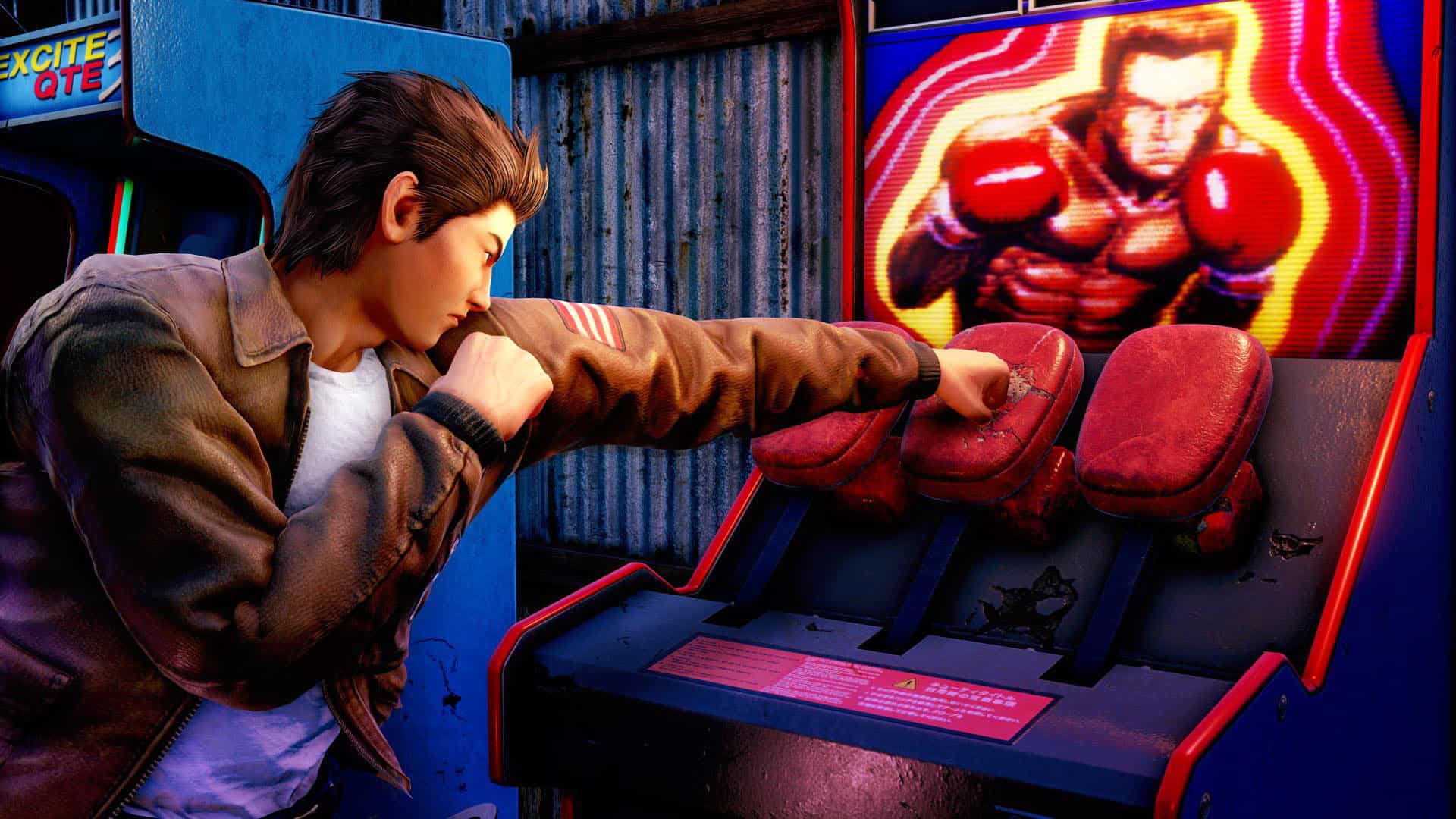 One of the most compelling aspects of this game for me was the range of extra activities you can take part in. Need some extra money? Go chop wood for the shopkeeper. More of a gambling person? Go spend that hard-earned cash on the wide variety of mini-games. From dice games to frog races, you could spend a lot of time and money on five or six different mini-games hoping to score big. If you'd rather focus on the main story, then finding and selling herbs will be an easy side job, earning you some big bucks along the way. Finally, for those of you who like to explore a game to its fullest, you'll find collectibles dotted around the world, or be able to learn more about your characters and the story as you call your friends back in Japan.
To me, this is a nostalgic game that would be fully enjoyed by fans of the series. If you're playing this for the first time, it will take a bit of time to truly appreciate what it is. If you put in the effort, it can be a very rewarding experience. While the story is very slow moving, Shenmue III's uniqueness is its saving grace. If you're the kind of person who loves games that focus heavily on story, I would suggest you try and get your hands on a copy of the original two and play the series through; It may very well be your kind of game.
The Good
• The array of minigames and extra activities
• The combat and combat training
• Most visuals along with the day/night system
• Story, only if you have knowledge of the previous games
The Bad
• Script, Dialogue and Voice acting. Confusing, rarely makes sense and hard to follow
• NPC design could have been more defined
• Slow progression, causing quick loss of interest
• Story, if you don't have previous knowledge of the lore and story can be hard to fully engage in the game