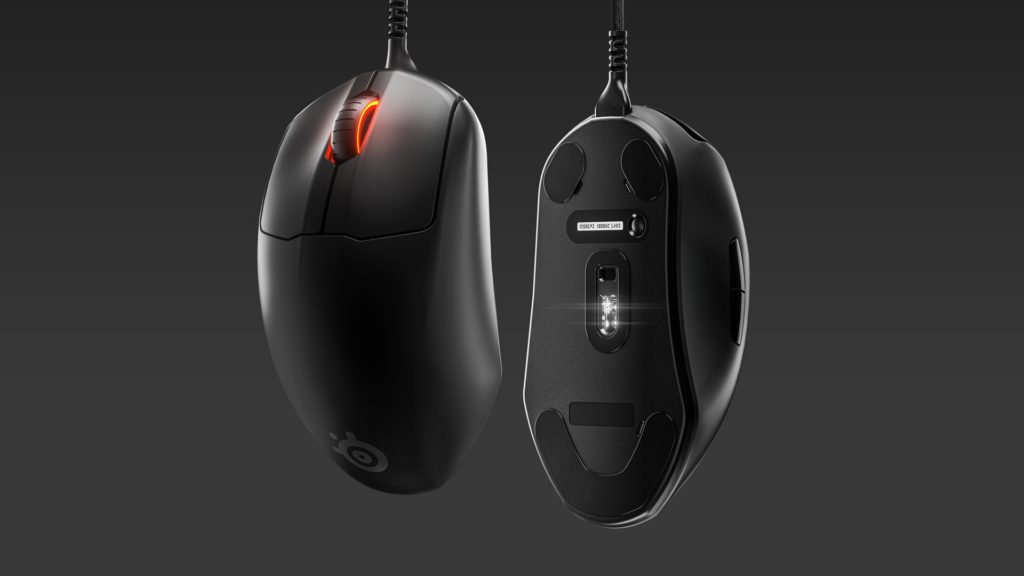 The SteelSeries Prime+ is a great wired gaming mouse. It's very lightweight and has a user-friendly right-handed shape, well suited for all grip types and most hand sizes. As long as you're right-handed. It has a flexible cable and mouse feet that glide smoothly on mousepads and desks.
Performance-wise, it has a very low lift-off distance, a wide Counts per Inch (CPI) range, which can be adjusted for the user's preference using the SteelSeries GG application. This opens the door to the customisation section, allowing you to change up the scroll wheel lights, set up macros, and gives you access to those finer adjustments to the sensitivity.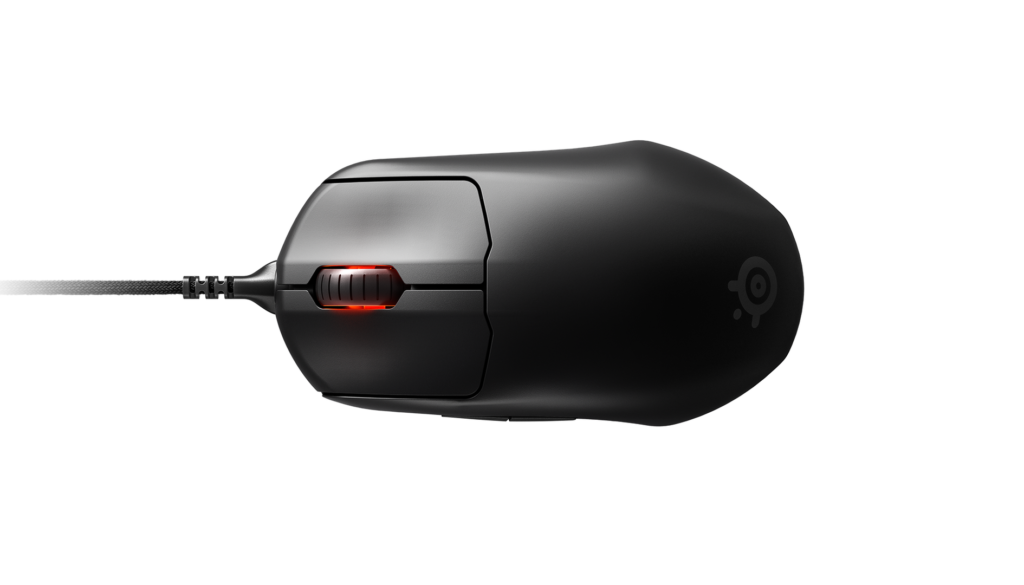 The SteelSeries Prime+ is textured with a matte finish, which makes it non-slip and easy to clean, a key feature for those long nights of intense matches. It uses the SteelSeries TrueMove Pro+ sensor, an optical sensor that has an output of 18,000CPI. Built-in tilt tracking will provide unparalleled control for even the most violent tilt slams and flicks, and this is coupled with an acceleration of up to 50G, which blends greatly with the polling rate of 1ms or 1000Hz, depending on how you prefer to read the measurements.
The SteelSeries Prime+ makes use of newly developed Prestige Optical Magnetic switches. Unlike traditional switches that rely on a thin metal spring to retract, a thicker piece of metal, combined with Neodymium magnets is used to provide a more robust "click." It also uses an infrared beam in place of the standard mechanical button to register the clicks, leading to a significantly more reliable activation and giving the SteelSeries Prime+ an industry-best 100M click rating.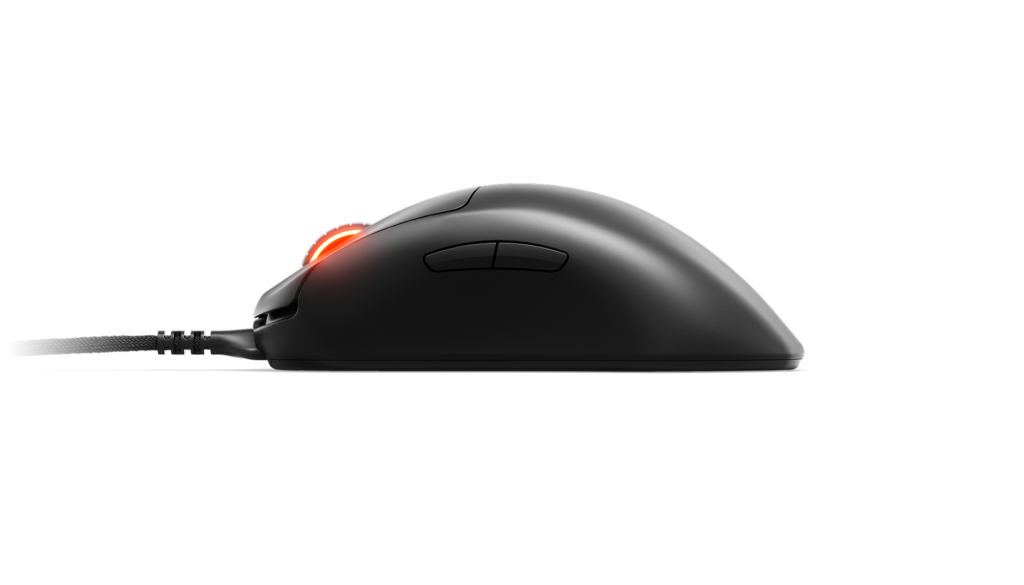 Setting up from unboxing was easy and hassle-free. The meshed cable that can be plugged into the mouse is a 2-meter cable and is very flexible so making space and cable management is done with ease. The OLED screen on the base of the mouse makes for changing CPI, Polling, RGB, and liftoff distance on the fly without needing to download or use the SteelSeries GG Application. If you already have a range of SteelSeries gear, PrismSync RGB will have you cycling through 16.8 Million colour combinations, even going as far as having your devices react to certain button presses.
The SteelSeries Prime + will be available at ANZ retailers very soon for $149 AUD, or available now via the official SteelSeries global store page. In conclusion, the SteelSeries Prime+ is a great mouse that offers amazing control and handling with each to use custom options. It is definitely a mouse for the FPS community.
The Good
Light Weight
Ergonomic right-handed shape
Settings can be changed on the mouse and via Ap
Robust 2m long meshed USB cable
Fast response times for FPS games
Easy to clean and has a non-slip base
The Bad
The mouse is a basic looking design