39 years. That is how old our favourite overall wearing, princess simping, plumber is. Mario, for people my age, is history. He is a marker for moments in our lives, a historical footprint. I remember Saturday mornings playing 64 with him as a kid and afternoons after work relaxing with him in Odyssey as an adult. Nintendo, to honour their illustrious super star, because let's be honest, Mario is certainly super star status now, has released a LIMITED time collection.
To celebrate the 35th Anniversary of Super Mario Bros. and to give an amazing nod to Mario's past, Nintendo have given you Super Mario 64 (1996), Super Mario Sunshine (2002) and Super Mario Galaxy (2007), all bundled together is a neat, adorable pack.
These timeless classics all follow the typical Mario storyline, ironically, always the same tried and true recipe; Mario is with Princess Peach, Bowser the turtle-like King Koopa abducts Peach and corrupts all the lands with his minions. Nintendo though, have this mad skill of making each game fresh and revitalised each dang time and I get sucked into the adventure over and over again, it's that addictive. In saying that, the inclusion of Sunshine was an odd choice as it is easily the weaker title of the three in story and gameplay; still a fun game, but definitely the most cumbersome of the trio.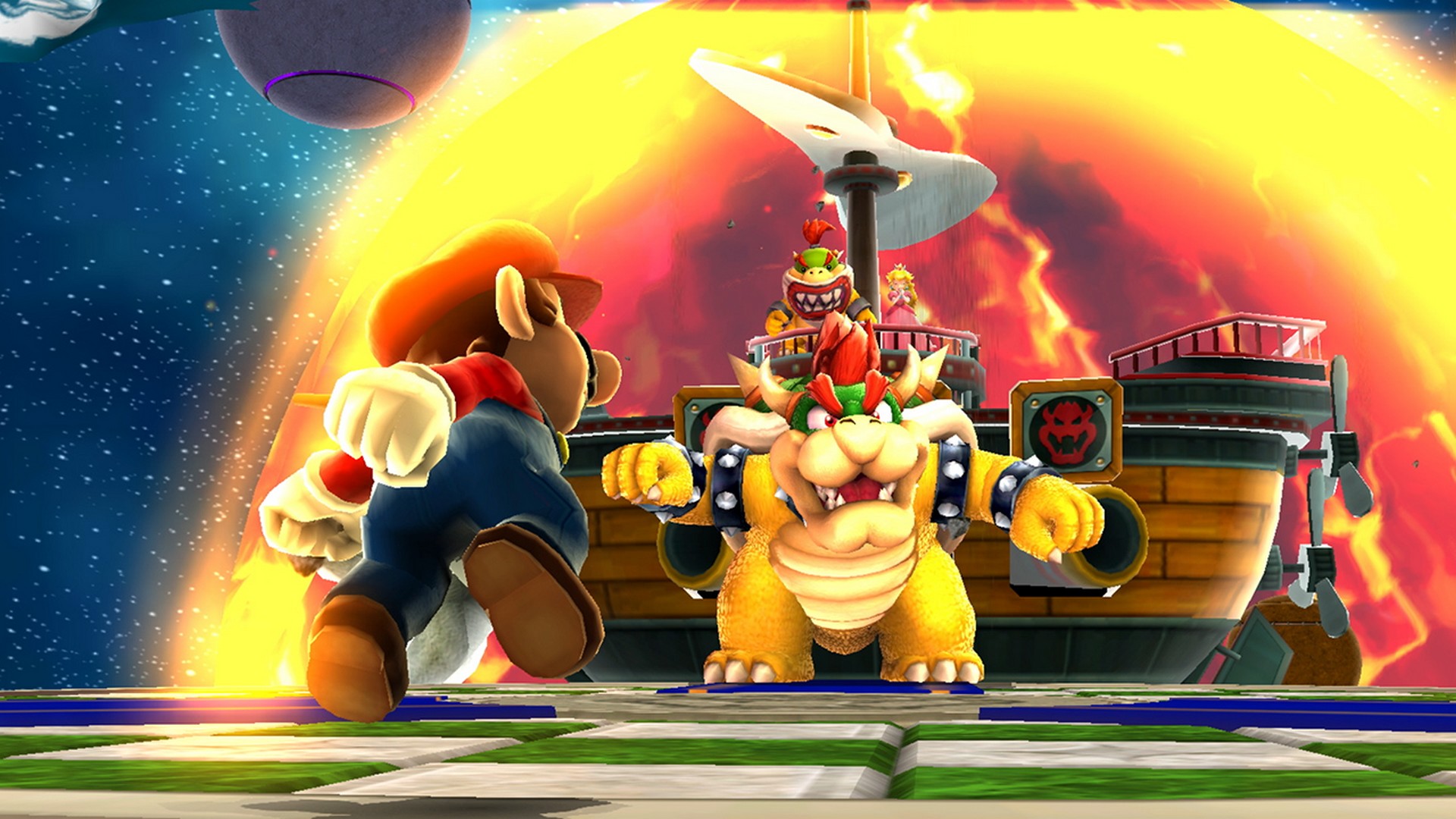 These games all have the same basic controls; a jump, double and even triple jump, crouch, grab and pound but have Sunshine and Galaxy building on the foundation that is the core of Super Mario 64. In Sunshine, we have the added addition of Mario's water pack that he can use to jet into the air and hover and to use as a water pistol. Galaxy, originally designed for the Wii, has many motion functions and the use of star bits along the way as a driving force.
With all of them running at 1080p docked except for Super Mario 64, who has a humble 720p, which might I add, is still impressive for this classic, I found each game ran smooth as butter on the Nintendo Switch whether it be in handheld or docked mode. While I typically use the Pro Controller for most of my Switch endeavours, I found this collection across ALL three games, provides many opportunities for interaction with the touch screen and with the motion controls with the Joy Cons. The optimisation for these games on the Switch was quite a feat and Nintendo really nailed it.
Super Mario 64, still unfortunately has the tug and pull camera that irked me even as a kid. For the first time, the nostalgia of it was not a welcoming factor; I really thought it would have been upgraded. Sunshine being my least favourite, still has awkward controls when it comes to using his jetpack but I will this time round they are a little more suited to the Switch, especially if you are using a controller over the Joy-Cons. In contrast, while Galaxy does NEED motion controls, it is easily one of the best titles in the collection as a whole mechanically. The motion gameplay is slipped in seamlessly due to Wii's motion controls being taken over by the Switch's own controllers (both Pro and Joy- Con). Personally, it was the most flawless in the trifecta.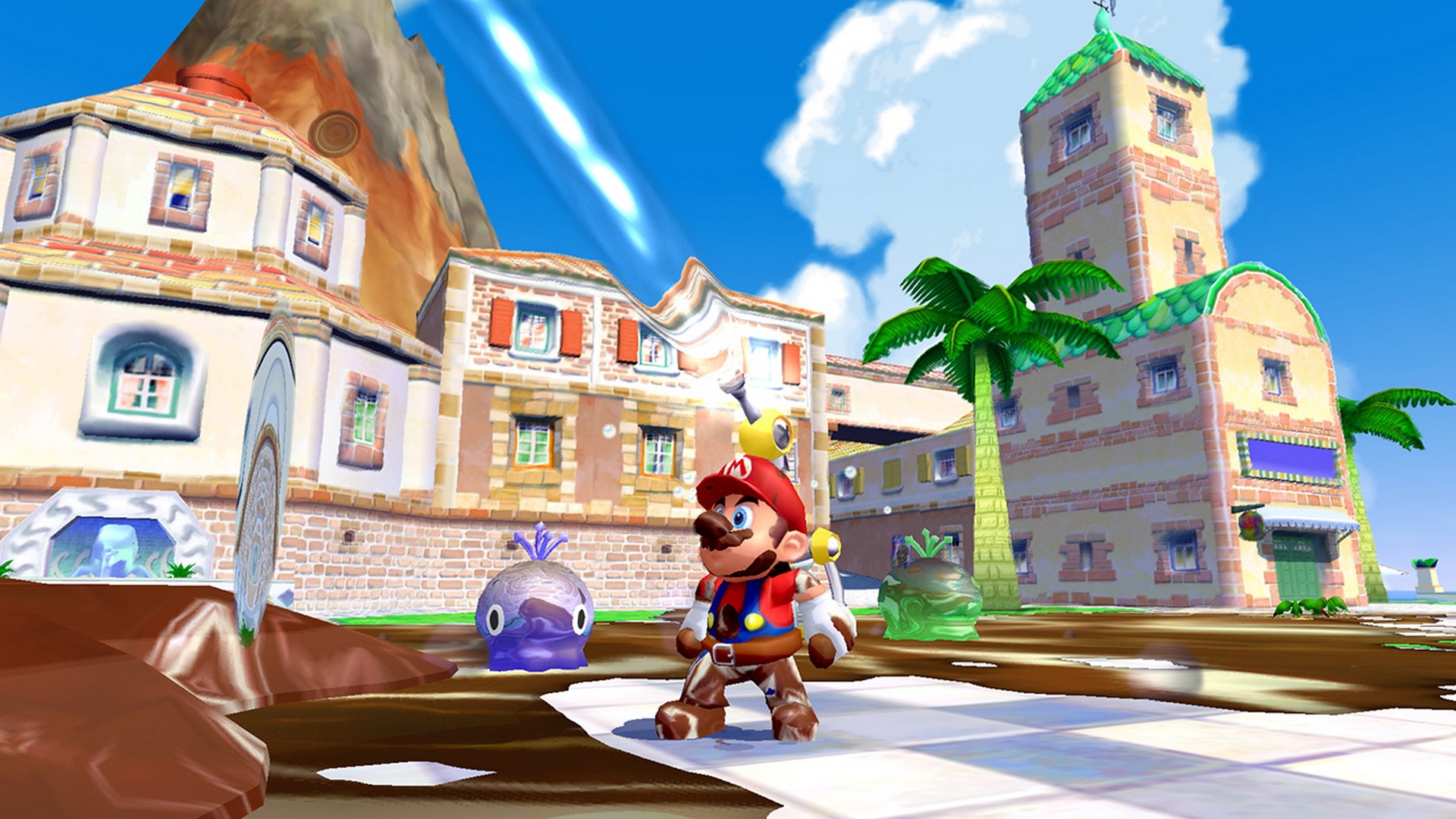 The graphics have all been updated and are shiny and crisp, especially in handheld mode. The resolution on Sunshine and Galaxy is exceptionally sharper but the improvement to Mario 64 is nonetheless impressive. It was a surprisingly clean experience, from slightly less blocky characters in 64, glistening and rippling waters in Sunshine to the twinkle of star bits in Galaxy, they all had a clear, less blurry coat of paint.
The music is what you would expect, but the collection also included soundtracks from each title, that can be played as background noise if your Switch is set up for the application. Nothing I found exceptionally special as an added extra feature since most of the tunes in the games were the same.
Overall, this collection of Mario titles by Nintendo is an impressive and nostalgic culmination of good times. While still having some niggling issues from the past, I found the amalgamation of the Nintendo Switch controls with the past quite fluid especially in the gameplay where it mattered most. Mario is now bringing the past up to 2020 and this neat little bundle was a perfect stepping stone for future titles.
The Good
Impressive upgraded visuals
Transfer of controls to the Switch are top notch
3 for the price of 1
Running at 1080p believe me this is good for the Switch
Good with the pro controller AND the Joy Cons
The Bad
Camera still painful in Super Mario 64
Sunshine controls are still a bit awkward but better
Soundtracks only added features