Reminds me of 'Papers, Please' but in a tech support world
Aiming for a top job in the organization, the game sets somewhat high standards for the player. Tech support haves you make decisions rapidly after taking into account of all likely outcomes and estimating the route most likely to bring success.
The decisions almost always turn out to be good ones however. When a topic is unfamiliar or new concepts are put forward, Tech Support delivers, making a full and useful reply system to the conversations. The clients reactions are varied and rather lifelike, giving you a little extra submersion into the game. Some reactions though are shocking and hilarious.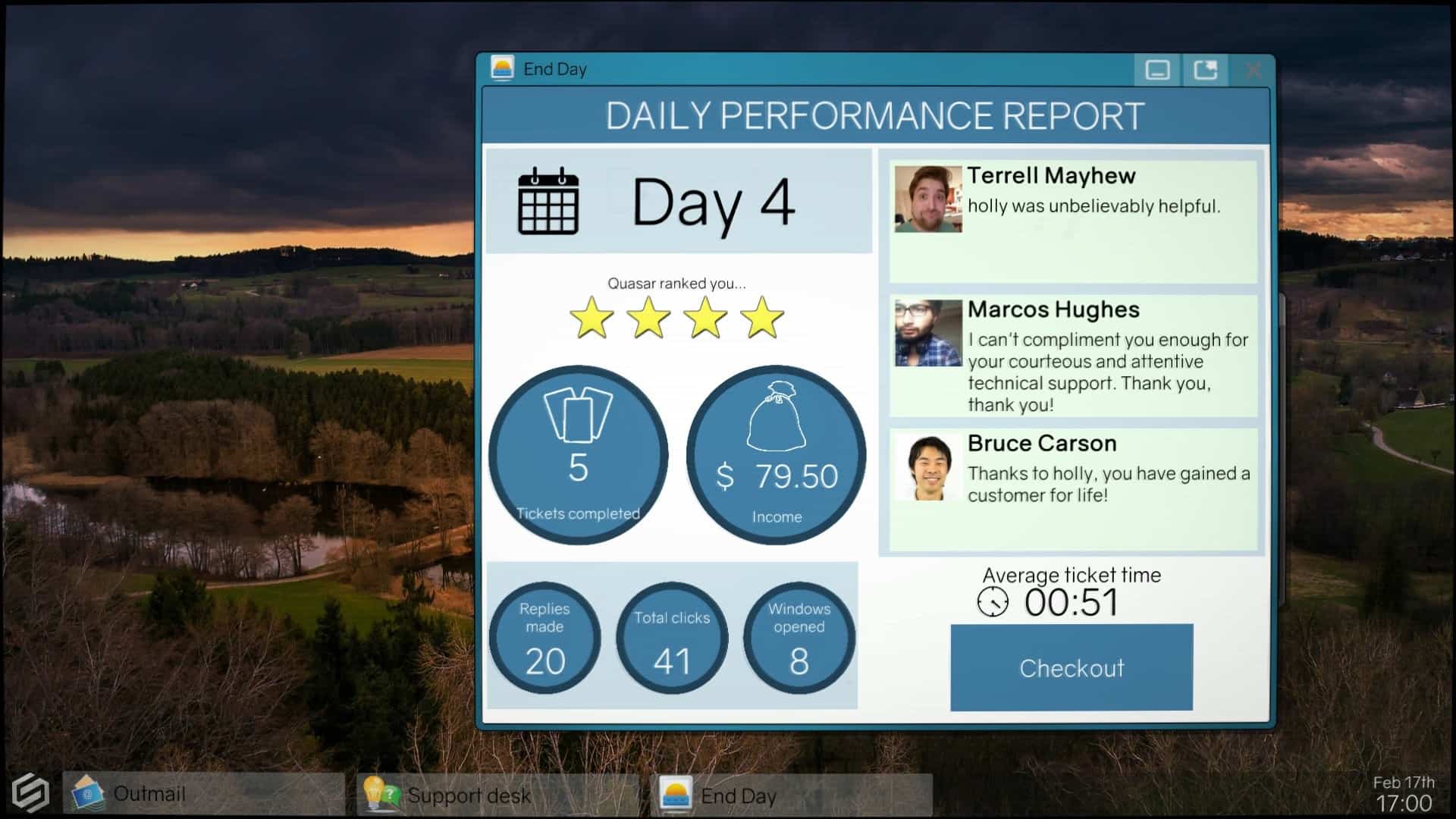 The game has outstanding art, and music, bringing creativity and originality to the game.
Always follow instructions precisely and you'll end up having a good run. However, when meeting a situation outside the normal, you need to think outside the box a little.
Tech Support is careful to give the instructions before starting. Tech Support: Error Unknown uses criticism as replies which adds a simulated stress feeling, giving you the feeling as if you are in a real support ticket chat.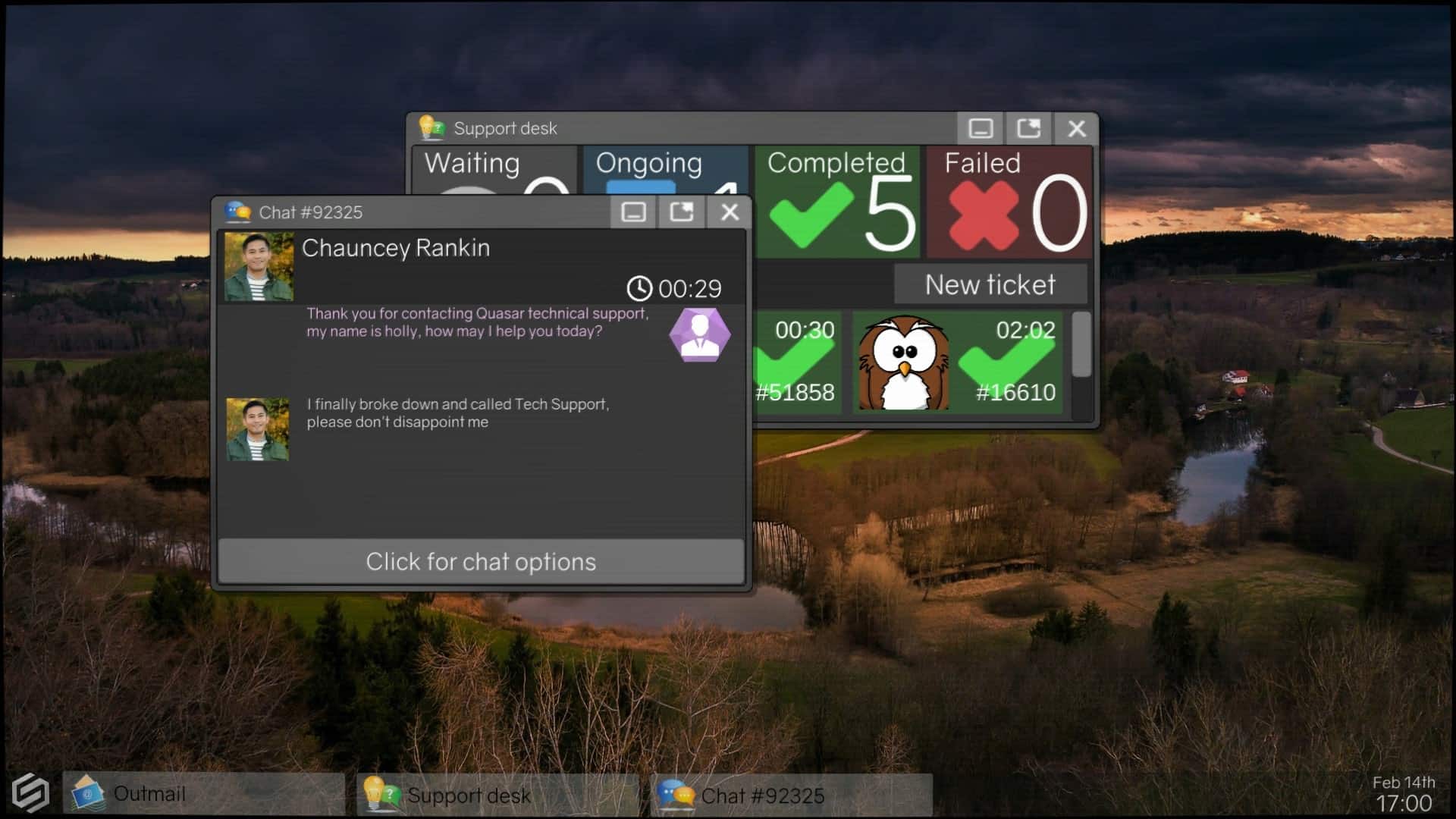 Conversations with Tech Support are two-way, you feel like you are really working for clients. Which to me, is impressive. Tech Support is able to work out how a chat will end up and if it makes sense or not. The game pays great attention to detail, presented problems properly, and spawning random customer tickets is also a cool feature.
Playing the game now in it's current state, and it's still under work, with it working and being fun, I highly recommend this game.
The Good
Fantastic Realism
Outstanding Art
The Bad
If You Already Work In IT Support, It May Be A Little Too Real