Tiny Metal: Full Metal Rumble is the sequel to the original Tiny Metal released in 2017 to mostly positive reviews on Steam.
Being blunt, I have never ever been a fan of turn-based games. They are just the type of games I can never enjoy as much as I would like. There are always exceptions to the rule such as Civilisation & Master Of Orion in my mind. Tiny Metal Full Metal Rumble to my surprise somehow took the boredom out of turn-based play.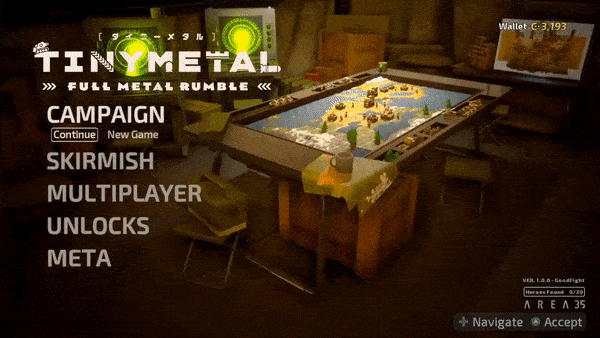 Tiny Metal: Full Metal Rumble has 3 game modes to pick from as soon as you fire up the game. Campaign, Skirmish and Multiplayer. If you haven't played the previous Tiny Metal, it will be worth your while to start the campaign to learn how everything works. At the beginning of each campaign mission, everything you need to know is explained to you in a 2 person dialogue. This does tend to get a little long-in-the-tooth after a while, fortunately though, you can fast forward through each part of the conversation, or skip the entire thing completely. In saying that, I still found myself letting the conversation run its course as it is a big part of the story.
At the end of this, you are shown your abilities and your opponents. In battle, you take on your opponents, the Dinoldan Soldiers. Your aim is to take over their bases and take back your city. It took me a few goes to bet the hang of how to play and defeat my foes. There is a lot more strategic thinking required than I was ready for. Calling all chess players! You need to be able to think ahead of your opponent to pull of the win.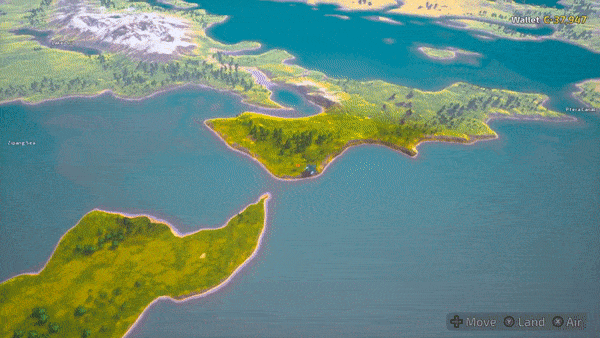 The basics of battle is this; you have a few groups of men that you move around the map. As you move, you uncover the map and need to be careful where you place your teams at the end of each turn. Once you find your opponent, use your strategic prowess to place your teams in position to fire upon them. Then FIRE! Sounds simple right? In theory, I guess it is. But no. I learnt early on that fighting fair, that is, one unit vs one unit rarely pays off. A word of advice, utilise the focus fire option at the end of moving your units of men. This is how you can use all your team a fight 2 or 3 units of men vs your opponents one unit.
Be careful though, the Dinoldan soldiers are tricky, smart & tactical, and will not be underestimated.
As you progress, you gain new and more powerful units. You start off with simple machine gunners and gain more units such as rocket launchers, tanks, APC's and mechs! There are 23 unique units in total.
Skirmish offers up new scenarios that are both intense and a lot of fun, and also good for practice if you find you are getting a bit stuck in campaign mode. Multiplayer is online versus only. There is no local multiplayer, but then you can simply create your own lobby and just get your friends to join if local is what you want.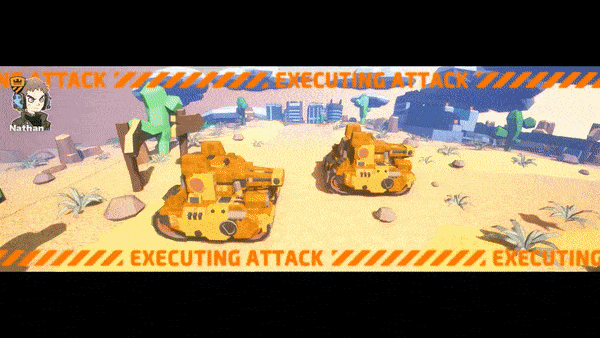 I couldn't test the multiplayer as I played this prior to release, and well, there was no-one to play with…
Tiny Metal: Full Metal Rumble is visually satisfying with its bright colours and fluid animations. The fight scenes are a nice touch albeit a bit repetitive after a while, but that is really nit-picking on my part. The Japanese artistic flare and anime influences shines through in Tiny Metal: Full Metal Rumble to create stunning & colourful backdrops and set-pieces.
Tiny Metal: Full Metal Rumble is a game that encompasses simplicity and tactics. As a 90's kid, I can see game-play mechanics & inspirations from other great games such as Command & Conquer, Sid Myers Civilisation & perhaps Age Of Empires. All of which are big pluses in my book.
As I said earlier, turn-based games are far from anything I enjoy about playing a video game, but when done right, the "turn-based" part becomes unnoticeable and enjoyable. Tiny Metal: Full Metal Rumble has done a fantastic job in giving you a game where you can either kill some spare time, or spend hours playing. Tiny Metal: Full Metal Rumble put simply; Nails It!
The Good
Strategic
Tactical
Fun and Engaging