Do you feel like you're prematurely mummifying? Are you concerned about your "denim genes"? Heck, maybe you've got "turtle head"? Well, don't you worry anymore, folks, because Two Point Hospital is here to help. With a staff that is the best-in-class…well, mostly… Two Point Hospital is going to make sure that our medical professionals are ready to help cure whatever ails you. Rest assured my friends, some of these doctors even attended Med School! They will treat you with the utmost regard for your health until all your problems fade away. Much like your body if you die in my hospital!
Two Point Hospital is a business simulation game brought to us by the obviously talented humans over at Two Point Studios. The team there has managed to combine youth and experience, with an amazing sense of sarcasm and humour, and given us a game that is absolutely packed with things to do and completed with more than just a dab of funny. Should surprise nobody that they've even got some Theme Hospital experience in there. This game surpassed my expectations, and not by a little, but by a mile. Let's get into it…
Your job in Two Point Hospital is to build hospitals and ensure their ever-growing reputation and financial stability. Beginning in your first hospital, you're taught the tools that you'll need to do this, and my lord is this game big! You are in charge of building individual rooms, furnishing the rooms with the correct equipment and other odds and ends, hiring staff from doctors to nurses, from assistants to janitors, all whilst balancing the bank with profit and loss.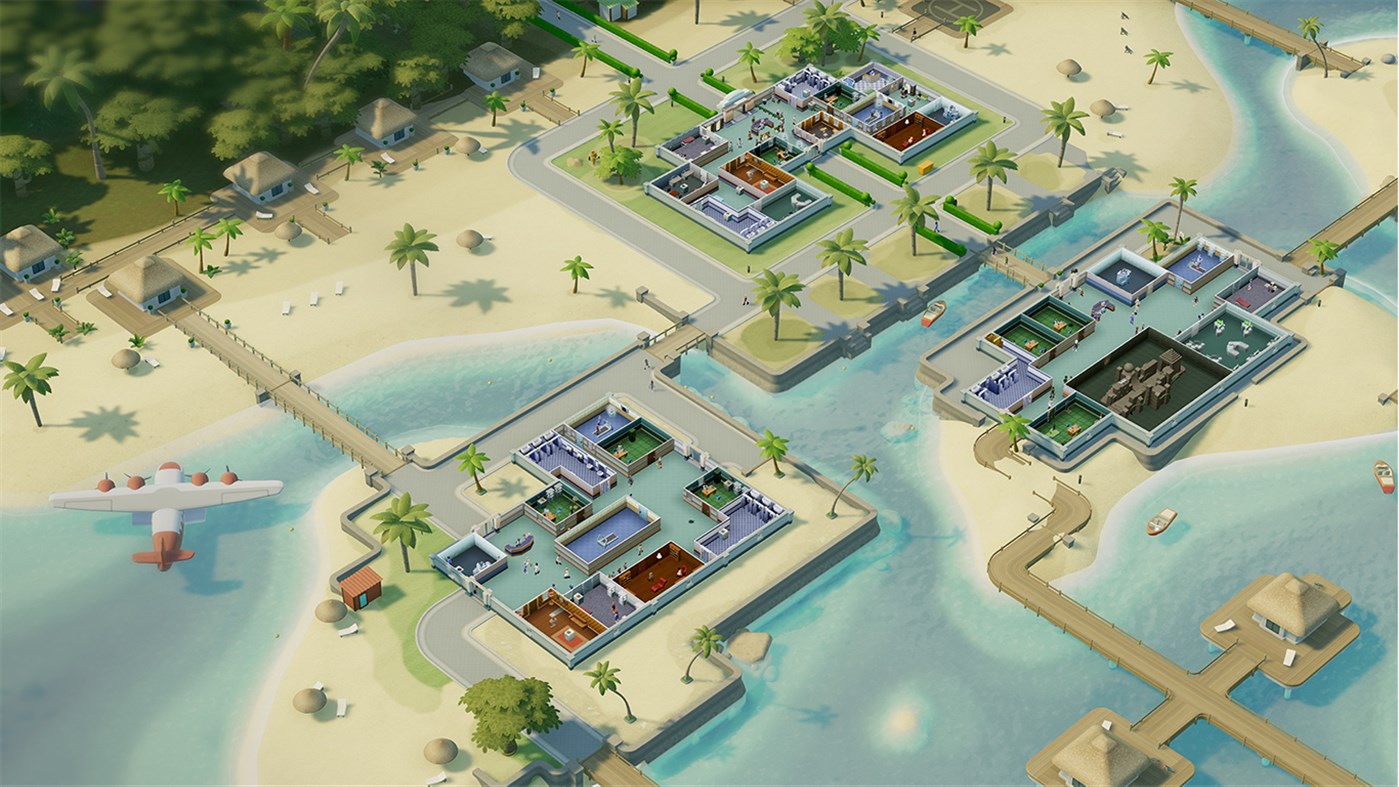 You can upgrade equipment, sell things you no longer like or use, fire staff, increase their wages through a review, and so much more! Heck, this game is so detailed that I now have a better appreciation of why my boss micro-manages me all the time. You also have full control over the prices of different hospital functions. It really is your classic Theme Park-based simulator, but packed with so much more.
Once you feel you've learned all there is to learn in the first hospital, you move onto your second, with multiple buildings and even more technology required to service the locals. Keep your head about you and you'll just keep growing.
Now comes the fun parts of the game. The characters are all drawn in a friendly cartoon style and some of them show up with VISIBLE symptoms! It's easy to diagnose the ones that come in with a "jest infection" when they look like a clown. Some of the others need a little more actual diagnosing, but that's what the Doctors are for! On top of the funny visuals, the dialogue of the game is incredible from the get-go. From the notes about unqualified doctors to getting business from the neighbours because they've lost their medical licenses. It's enough to keep you smiling throughout the whole game.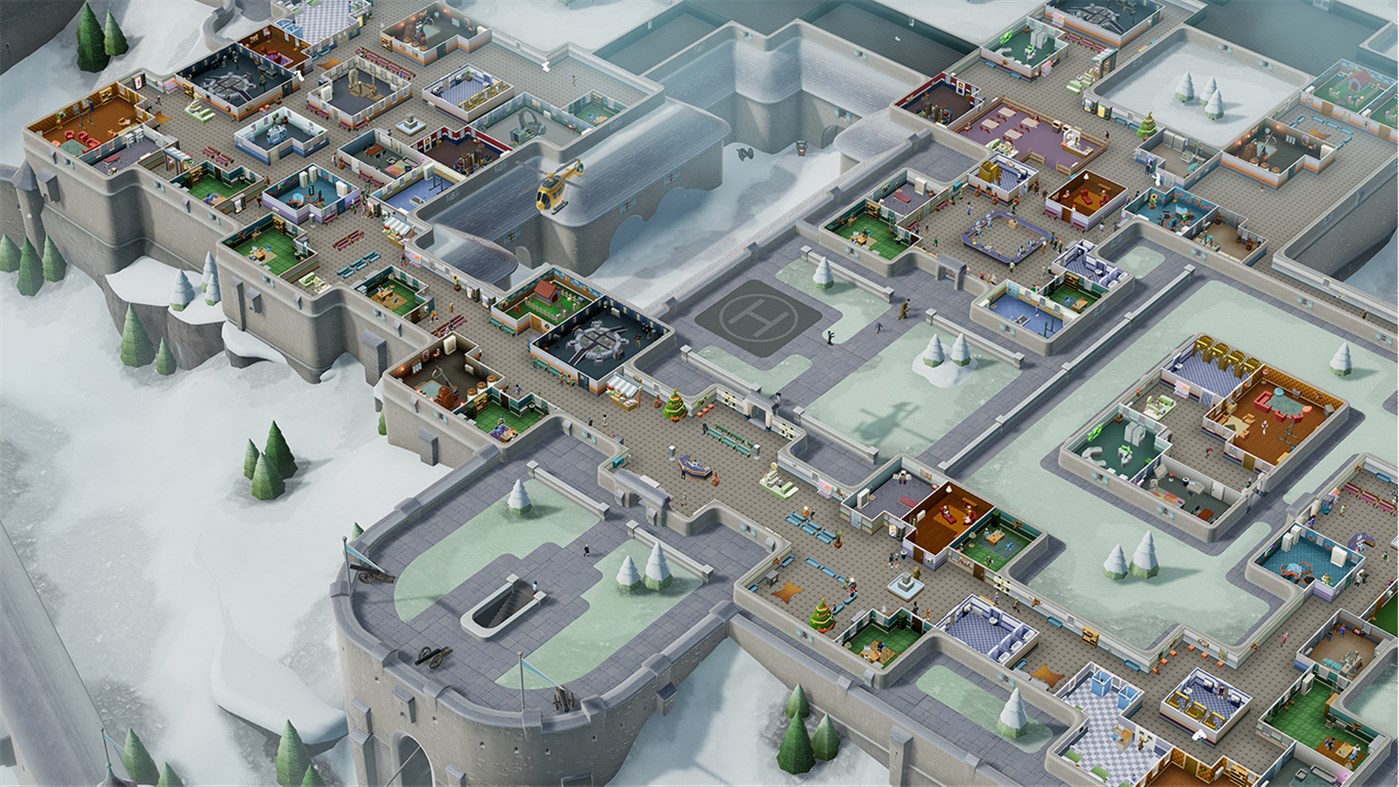 This game comes to the Nintendo Switch after already establishing a solid fan base on PC, but I want to start this off by saying that I am NOT that big a fan of simulation games being ported to the Switch, purely based on the fact that I find navigation through menus to be painful at the best of times. I was pleasantly surprised to find that this was not an issue for Two Point Hospital, and the menus were easy to use.
Sadly it seems the Switch just can't handle the raw size of the game. There's a bit of lag and stutter between menus and loading screens. Whilst it's not the smoothest transition, it's usually not bad enough to be a real problem. Although I've read a few comments saying people have had it crash so I was constantly scared.
I really enjoyed Two Point Hospital. The nostalgia from all the simulators I used to play as a kid was the cherry on top of an amazing game. I'm not saying I WANT people to get sick, all I'm saying is I look forward to seeing how big I can grow my hospital. Definitely recommend this game.
The Good
Hilarious dialogue
Gameplay
Lots of achievements
The Bad
Lag spikes due to size of the game
Can become repetitive