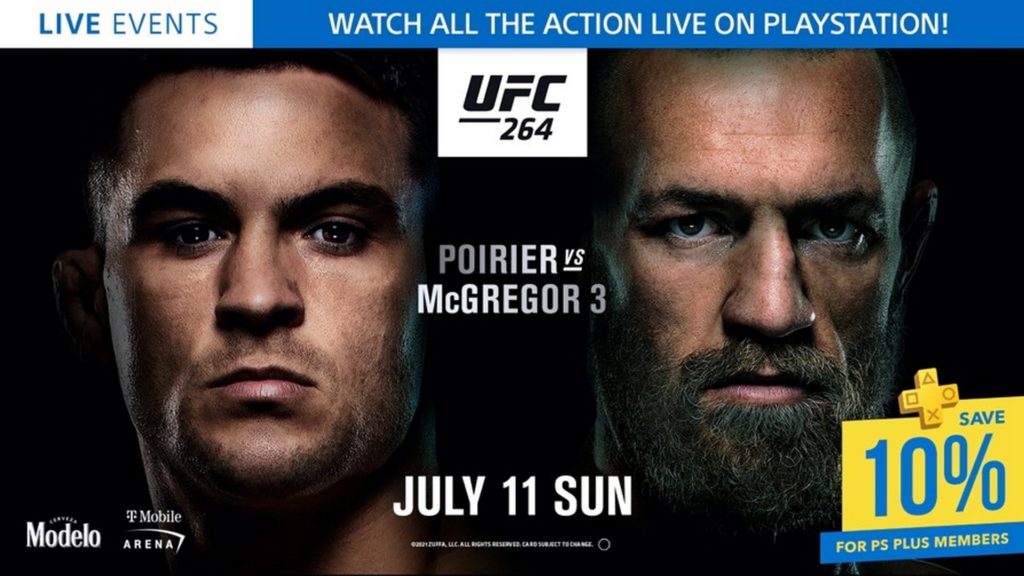 MAIN CARD HIGHLIGHTS
Sean O'Malley def. Kris Moutinho via Round 3 TKO (punches)
Round 1: Moutinho is quick to start the round, but O'Malley keeps him at range with kicks and a right hand that connects. Body kick, right hand. O'Malley eventually lands a big right cross, followed closely by a 2-1-2 combo. A good right from Moutinho ends up with him taking a series of jabs as a receipt. Amazingly, Moutinho is taking these hits and still standing. Intense strategy, but it's costing him valuable round points. More punches, body kick by O'Malley. A low kick from Moutinho, but O'Malley fires back with left hands and a body kick. More back and forth combos from O'Malley end up downing Moutinho near the end of the round. O'Malley slaps on a guillotine choke but amazingly Moutinho literally gets saved by the bell!
Round 2: O'Malley starts off the round with a spinning back kick and jabs. Every hit from Moutinho is countered heavily by O'Malley here. It's starting to look like punching one of those inflatable clowns, with O'Malley striking but Moutinho not going down! Moutinho tries a body shot. Overhand left from O'Malley, body kick exchange. O'Malley continues to lead the charge here, landing a ton of shots with Moutinho's guard failing to do any form of protection. Amazingly, they make it to round three, but O'Malley is clearly leading in points here.
Round 3: O'Malley starts off the round again, Moutinho still failing to guard and gets hammered for his failures. A sudden offensive outburst from Moutinho actually stuns O'Malley, forcing him to back up to the cage for protection. Sadly, this would be one of the only times that Moutinho gets a strong sequence in, as O'Malley fires off the shots and kicks that aren't being protected. Moutinho starts looking like the joker here (bloody mouth, swollen eyes starting to turn black). A few more brutal bomb shots from O'Malley and a huge uppercut send the referee in to call a stoppage.
Irene Aldana def. Yana Kunitskaya via Round 1 TKO (punches)
Round 1: Both women fire off some strikes early on into round one. the crowd very much behind this match. Kunitskaya marches forward, but her advances are halted by a hard body shot from Aldana. Kunitskaya doubles up the body kick, and a low kick soon after. Counter right from Aldana, who avoids a spinning back fist and eats a double knee, then suddenly downs her with a hook! Aldana flurries over the fallen Kunitskaya and the ref calls the finish!
Tia Tuivasa def. Greg Hardy via Round 1 KO (punches)
Round 1: This fight was completely one-sided, Tuivasa's way. Before you could even settle in to enjoy this one, the men had thrown a couple of bomb shots only for one from Tuivasa to completely take down Hardy. With a couple more follow-up shots for good measure and it's all over!
Gilbert Burns def. Stephen Thompson by unanimous decision
Round 1: Slow to start, but action from Thompson via a low kick. Burns takes the charge and ends up taking the action to the cage. Thompson ends up defending his guard, switching guard points mid-battle. Takedown followed by some short punches from Burns. Thompson powers through Burns' brutal offense and gets to the standing base, just as the round ends.
Round 2: For the first 2 minutes of the round, both men swap various kick combos/attempts. Eventually, a wheel kick lands from Burns, as he speeds towards Thompson, who is backing up onto the cage once again. Burns lands a right hand on the fence, but Thompson fires back with a left-hand shot whilst keeping guard. Back to kick exchanges until Burns hits a successful double-leg takedown in the waning seconds. They exchange hammer-fist shots on one another until the bell.
Round 3: Thompson looks to start the right off with a combo, but Burns is aware and avoids most of it. Thompson keeps the pressure on Burns, sending him towards the cage. Thompson scores an upset and knocks Burns down to a knee!. Somehow this fires them both up and a brutal onslaught between both guys ensues! Burns lands a waist lock take-down into side control, following up with some body punches. Thompson is struggling to stand and almost falls into a guillotine attempt from Burns. Few beatdown punches from Burns as the bell sounds.
MAIN EVENT – Dustin Poirier def. Conor McGregor via TKO (ankle injury)
Round 1: Here we go! Main event time, as McGregor comes out kicking, sending out spinning back kicks and low kicks. Poirier comes back with his own kicks and follows with a stern right-hand strike. Another McGregor leg kick, but Poirier returns with a combo. McGregor looks for a guillotine after hitting Poirier with a midsection knee strike, but Poirier shakes it off. The two men exchange brutal bomb shots, but Poirier seems to be hitting harder ones, one of which catches Connor in the head, causing a bleed. Hard kicks were sent by McGregor, but Poirier checks it. He briefly points to McGregor's leg, signaling something felt wrong. McGregor ignores it, throwing a left-handed strike. Suddenly, McGregors ankle/shin breaks and he falls to the canvas. Poirier drops a few more heavy shots but the ref sees the damage, calling a doctor stoppage/TKO.