'Bladed Fury' published and developed by NEXT Studios (another Tencent studio might I add), is certainly not inventing the wheel but with its simplistic hack and slash qualities and manageable RPG elements is certainly a dang good time.
In a feudal China, warring dynasties fight for power, and dark magic lurks in the abyss. When Duke Kang is turned into a creature of hatred by evil forces, he is unknowingly killed by his very own daughter. You play as Princess Ji, now accused of her father's murder and exiled from her fallen empire and home. You travel along as Ji on a mission of redemption, vengeance, and truth as you embark on an epic journey to rescue your sister.
Along the way you meet and hear fabulistic tales from mythical creatures and tormented spirits; it is all very interesting and a great snapshot into Chinese lore. I really enjoyed the story this game had to tell. The whole story is told in Chinese however, but decently sized subtitles allow you to follow on with ease.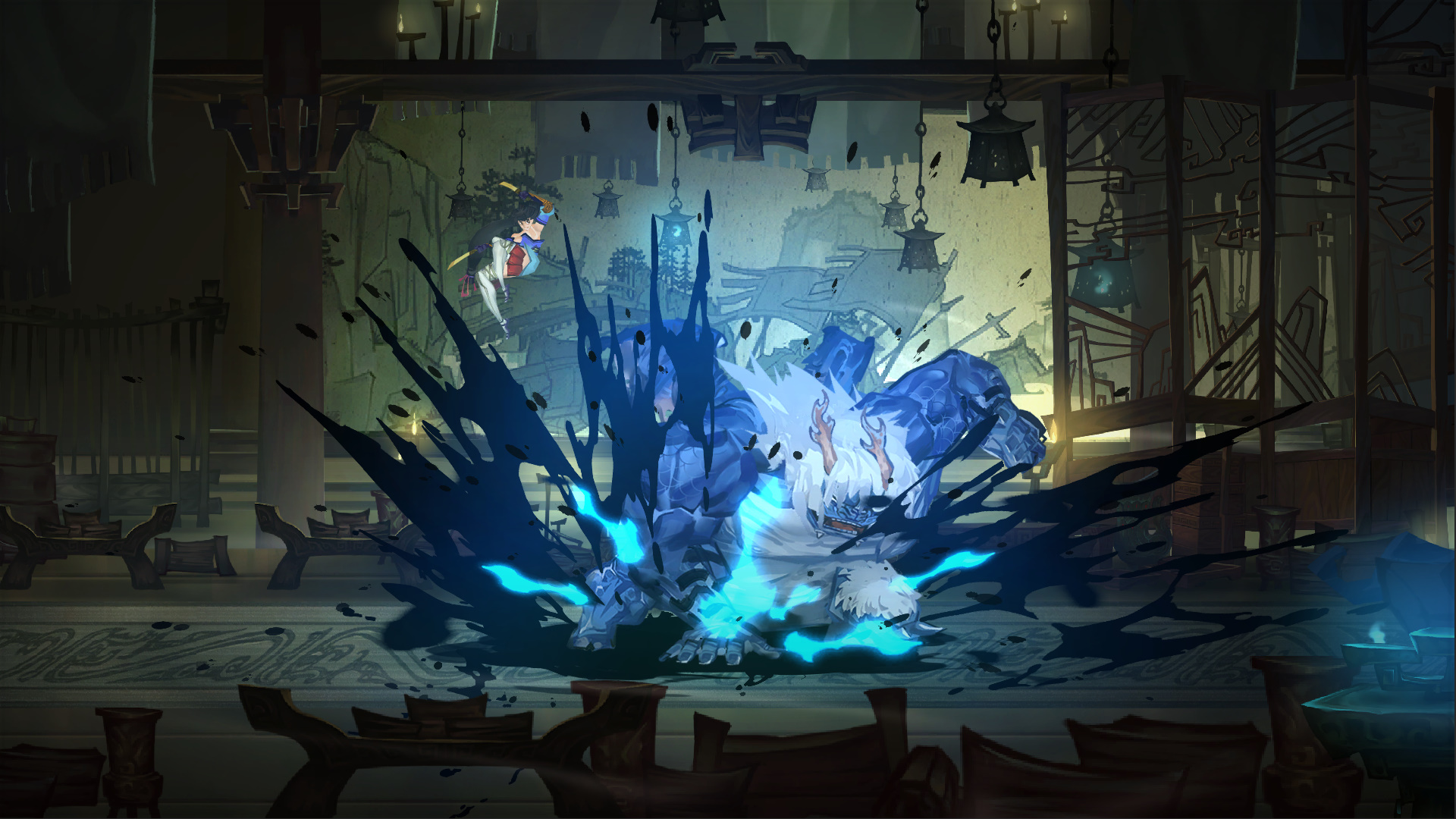 Ji pretty much hacks and slashes through enemies with a range of weapons she acquires on her travels. Along with that, when defeating bosses, she receives 'Soul Slithers', a piece of an enemy's soul with a special ability attached. This allows you to borrow their power for a short amount of time, aka a cooldown. With these weapons and powers, she can also jump and use a dash to her advantage. These are crucial as you can release a torrent of combos in the sky, dodge incoming attacks from above or slam down on enemies from the heavens in total superhero landing flair.
You can down enemies and break guards to get to their swishy parts and once they are defeated yellow and green souls can be collected to use when upgrading abilities and to restore your health. While the gameplay is something that has been done before, it is simple, has an easy-to-understand and clutterless RPG system, a colorful spray of combos executed, and is overall, just plain dumb fun. Something I have missed with some current games this year.
While the game mechanics themselves are simple but fun, the level design and objectives aren't super interesting nor challenging and are pretty easy to smash out to get to the end boss of each section.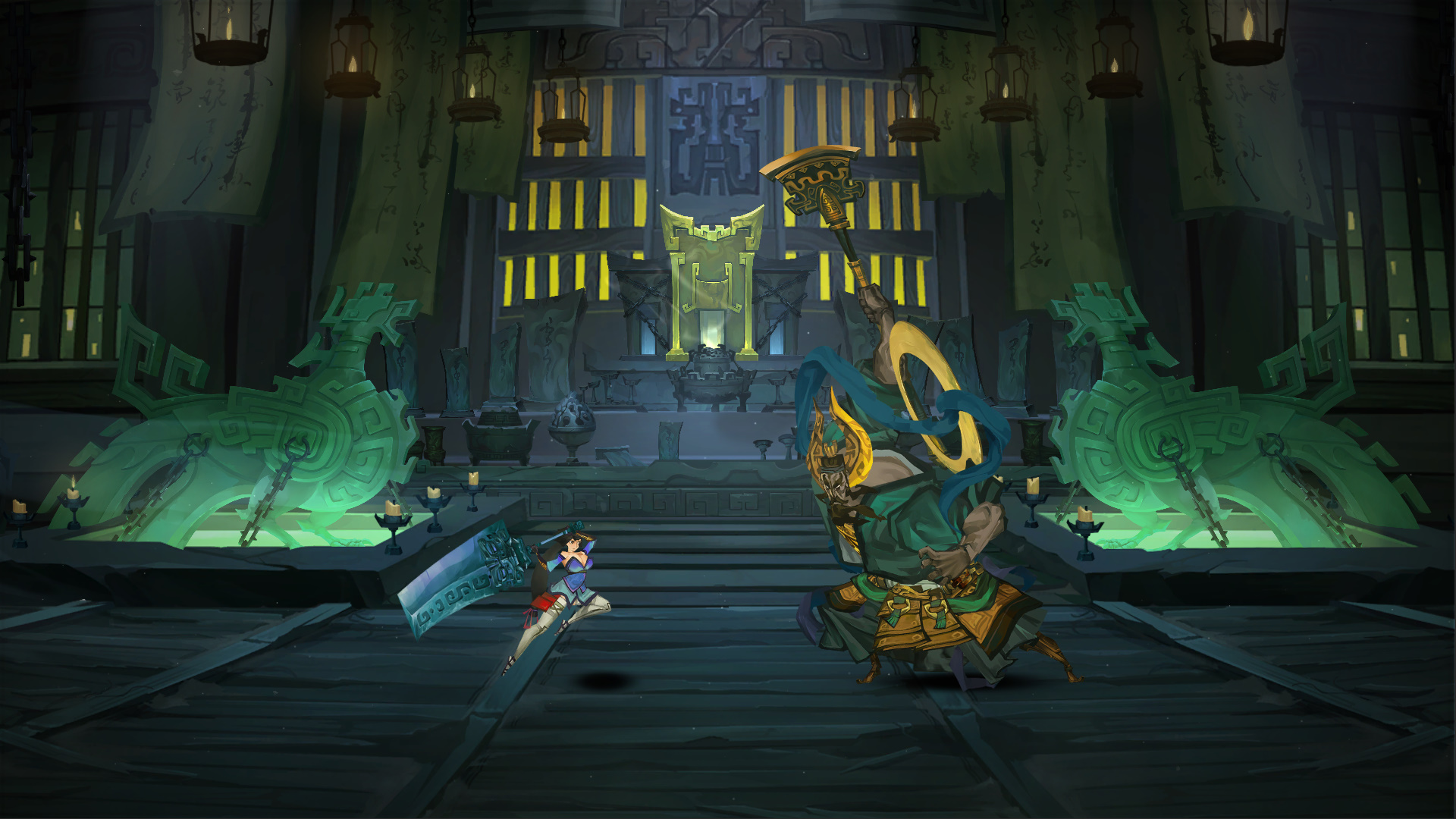 Disappointedly, the game did glitch out for me during one play-through as after I died it refused to load my previous save without me having to back out and reboot. Luckily, it was the start of the game and the game has many opportunities to save, via lighting lanterns thankfully.
The art style is a gorgeous modern take on traditional watercolor Chinese painting. The lines are bold, thick, and inky while the colours are pastel and run into each other with a sort of grace you would find in a real-life artwork. It is definitely a beautiful experience and I loved taking in the backgrounds of each new scene. The music is typically ambient and suspenseful but nothing outlandishly memorable.
Overall, Bladed Fury is so much fun to play. It is charming and entertaining and tells a story I was invested in finding out what happened from the beginning to the end. Definitely don't overlook this little gem.
The Good
The captivating Chinese folk lore-like tale
Fury of combos a pleasure to watch
Plain, dumb fun gameplay
Simple but interesting upgrading
Gorgeous artwork
The Bad
Not really reinventing the wheel
Easy objectives and simple level design
Potential but non-game-breaking load error