Disgaea 4: Complete + is the updated and remastered version of Disgaea 4: A Promise Unforgotten. Created by Nippon Ichi Software, this game along with the previous games in this series is a tactical RPG, with a very mobile feel to it.
The story of Disgaea 4 is a little more political than the previous Disgaea, especially for an RPG, revolving around Valvatorez, a Vampire/Demon that was once a powerful tyrant of the Netherworld. Promising a woman 400 years ago to never drink the blood of a human, still keeping his promise after her eventual passing. Now, being weakened, Valvatorez works in a mundane job in Hades, helping souls of humans become penguin looking creatures known as Prinnies.
Uncovering a plot along with the president of the Netherworld to exterminate all of the Prinnies, Valvatorez with his trusted servant, Fenrich, and the many allies found along the way, must stop this horrifying situation. Will overthrowing the current ruling persons uncover something much worse under all the layers of deceit?
This game has an interesting play style, think Final Fantasy Tactics with a few extra steps. As a fan of this type of game I was excited to play it however, the few extra steps I mentioned made it unnecessarily complicated. After sometime, it became easier to use and master.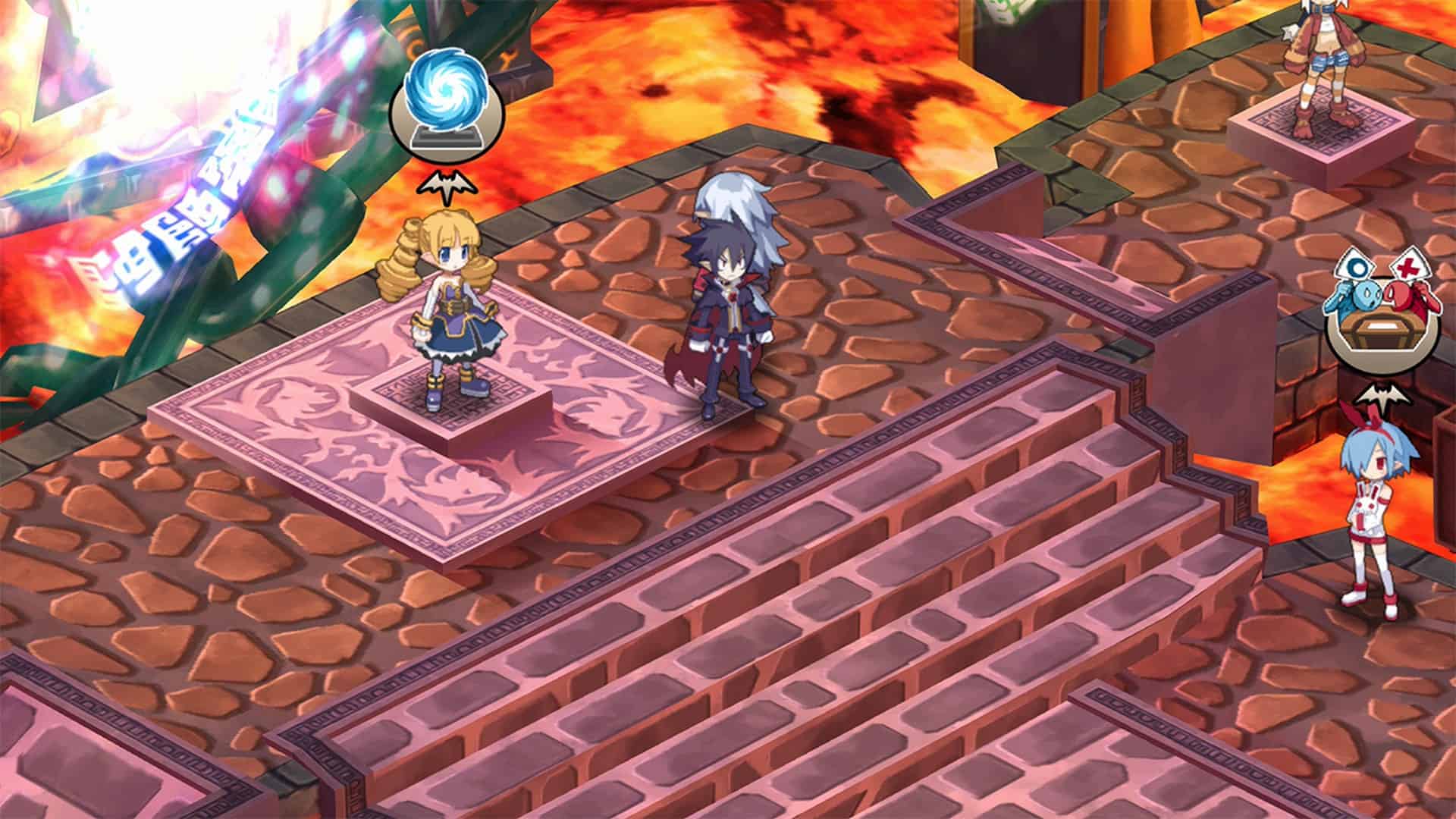 The complicated extra steps do add to the tactical side of the attacking and defending, which I don't mind, as it made for an enjoyable play. You have somewhat of a home base where you can buy new weapons and equipment for your team, as well as healing and reviving them after particularly intense battles. Also, there are a few extras that people who have played Disgaea 5 will recognize, like the Cheat Shop, Event Viewer, Innocent Warehouse, and Pay Up system to bribe Senators to change their votes in the assembly.
Visually, this game is quite clean with the art style like that of an anime similar to Soul Eater. There is a lot of voice acting which pleases me greatly, with lines that even had me laugh out loud a few times. The four camera angles I feel aren't enough for me, especially on the more intricate levels. I found myself spending a lot of times just trying to get a good view of what I was doing.
If you asked me who this game was aimed at, you would have me stumped. Visually, I'd say children, with its anime look and Club Penguin set up, as well as it's kid friendly script and dialogue, however with its somewhat in depth and difficult controls and complicate plot devices, I'd say older teens to adults. This is a game I couldn't see a lot of people committing time and effort into, but it is a pleasant romp to dip your toes in and out off.
The Good
Art style
Dialogue and voice acting
Tactical aspects
The Bad
Lack of camera angles
Unnecessarily complex controls
Bit of a mobile game feel
Difficult to follow instructions