Keanu Reeves. Even the name of this actor should have competing developers shaking in their whittle booties. Anything this superstar touches lately turns automatically to gold. Bithell Games have teamed up with the popular franchise and have given you John Wick in his prime as an action, strategy game. "John Wick Hex", now ported over to Xbox One and Nintendo Switch this December is the perfect combination of strategising and that 'Gun Fu' action that this famous assassin is just so good at.
For a full synopsis of the plot, gameplay, and general feelings of this title, you can read our comprehensive review on John Wick Hex, also available on PC HERE.
Running now on the Xbox One, This game is such a dream to play on a console, despite the streamline of the PC controls. While the Steam version boasts simple point and click gameplay, the controls on this console version are just as easy to use with the well mapped out buttons. The mini in-game, drop-down menu of decisions is easy to navigate and at a click of a button, you can execute any move whether it be a quick bandage up, roll for the nearest dumpster, or a swift, smoking bullet hole to the head.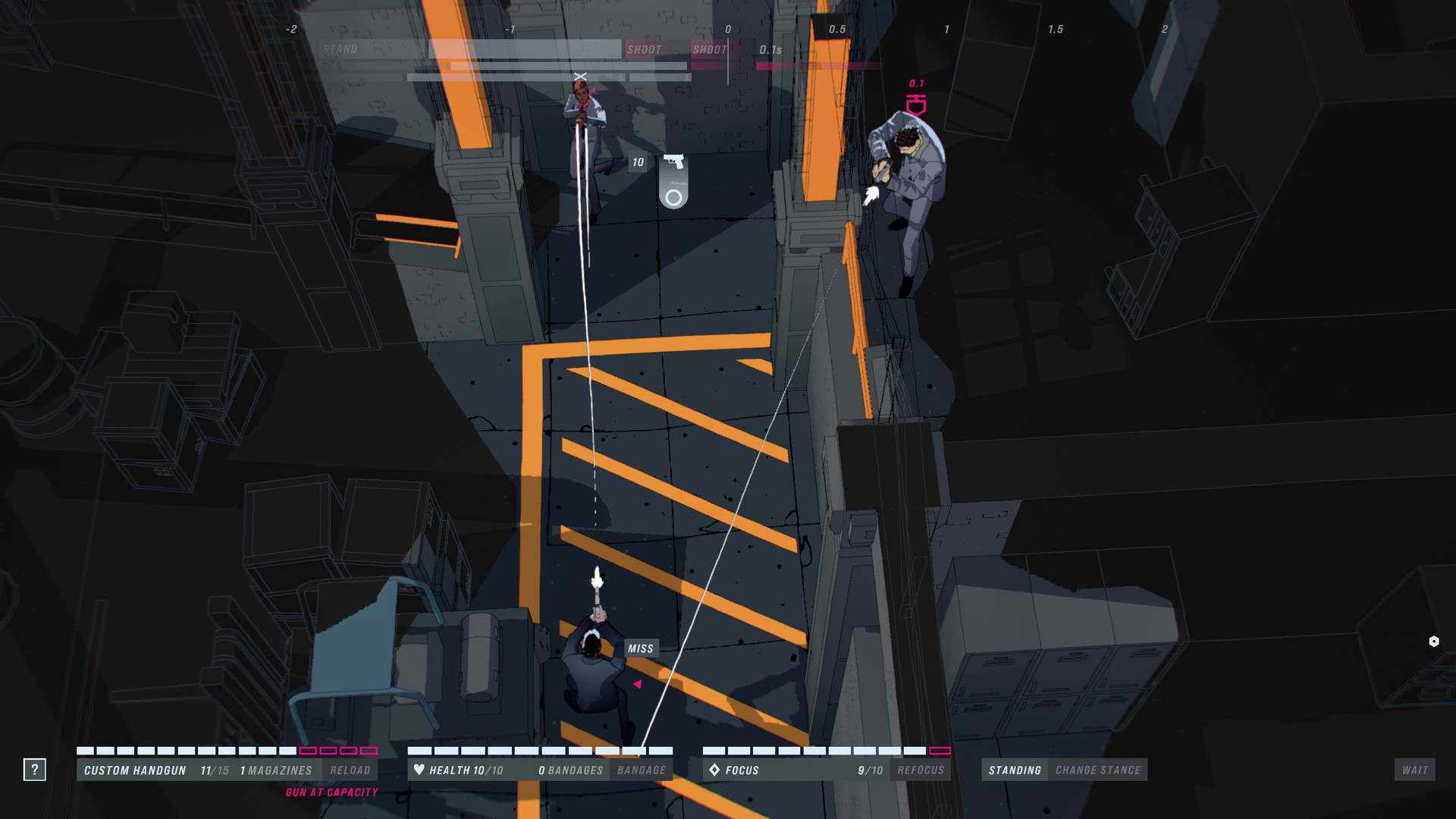 Graphically, the game transfers well to the Xbox with its dark and deep purple tones in a cel-shaded art style. While it is nothing extraordinary, I can't help feeling that this is how Mr. Wick would want it; subtle but oozing character when it is most important, the cutscenes. These are so interesting to watch, they just beg to be watched on a big screen. The music as usual compliments the franchise well with the typical vibe to amp up the suspense of a takedown.
Overall, I certainly agree with my fellow reviewer of the PC version, this is a fabulous game for fans of turn-based strategists. I myself, however, just can't be sated by the cutting between each character waiting for things to happen. I am just waiting for the fast-paced shooter that John Wick rightfully deserves eventually, and till a worthy candidate steps up I will stick to the movies for the action, but if you are after some more tactical and puzzle-solving this is definitely the boogieman journey for you.
The Good
You Get To Be John Wick
Soundtrack
Unique Art Direction
Combat Options
Well ported over controls
Simple menu choices
Great cutscenes
The Bad
Turn-Based
Takes you out of the action that Mr Wick is built around