And we are back, with some of my favourite swiping action! All the up, down, left, and right, you can chew on. Strap in folks, this is going to get WILD! If I was on the fence for the PC version, consider me sold now. Enter the Nintendo Switch. Keen – One Girl Army was built for this platform.
For a more comprehensive analysis of the PC version of this game, feel free to follow the link below:
https://www.mkaugaming.com/all-review-list/keen-one-girl-army-review/
My first tip- don't use the cradle for this. Watching this game dragged out of your Switch and stretched across 65 inches of screen is…less than pleasant. It looks pixelated and forced. Throw in using the controller and it just feels wrong for a game as simplistic as this.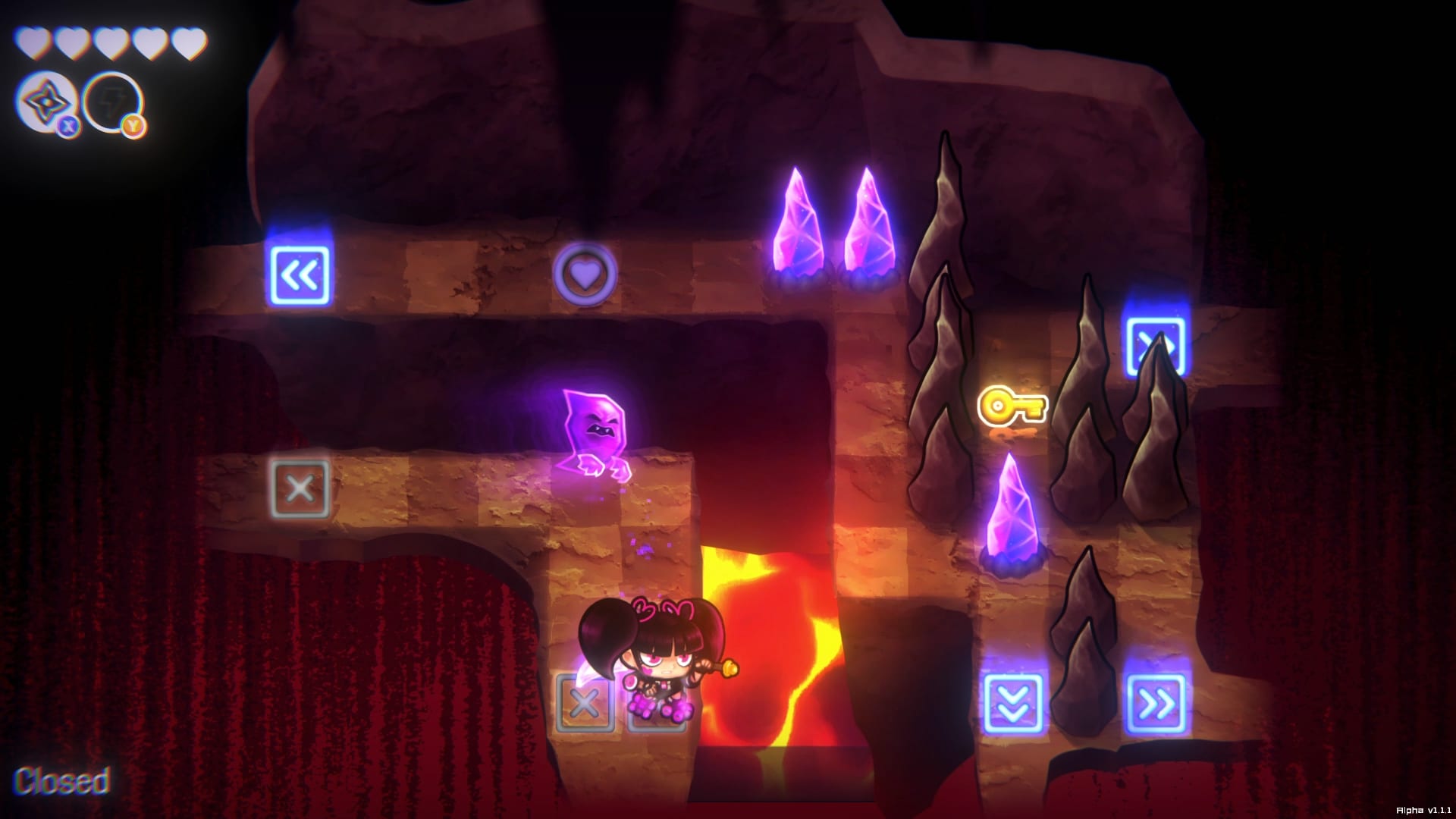 However, you hold that badboy in your hands and suddenly you'll be KEEN for some more. Get it?! With the Switch in hand, I'm instantly taken back to my youth, when my receding hairline had yet to have a peak like The Himalayas. The graphics and controls will put a smile on your face while you dive into the relaxing monotony of swiping with a bit more ease.
This game on PC was less than thrilling, and more of a time waster. Unfortunately, when you're looking to waste time on a computer there are literally millions of options. The Switch version, however, really had me enjoying the feel of the handheld console while playing something with graphics akin to the original Gameboy games- just in high-def. I really enjoyed this and am going to bump its rating up a notch! Would definitely play again.
The Good
Progressive storyline
Relatively simple
90's throwback aesthetics
Challenging puzzles
Replay value
The Bad
Controls are a bit fiddly
Lack off optional saving