Blood. Bullets. Bananas? My Friend Pedro by Devolver Digital is back, this time available on Xbox AND in the Game Pass, and we couldn't be more excited. This kick arse, twin stick, third person shooter is a cracking good time and it's fabulous to see it now released on my go to console.
The game is very much the same on Xbox as it is on the Switch, so for a comprehensive review on my initial thoughts follow the link HERE.
There are a few comparisons between the two different console versions worth noting though. Firstly graphically, the game is quite a lot crisper on the Xbox; being able to run at 1080p rather than the standard 720p of the Nintendo Switch. Everything just felt more defined and detailed on my monitor and pushed to a higher potential. It was very exciting to watch the little background charm come alive as you chase down our little banana friend, Pedro.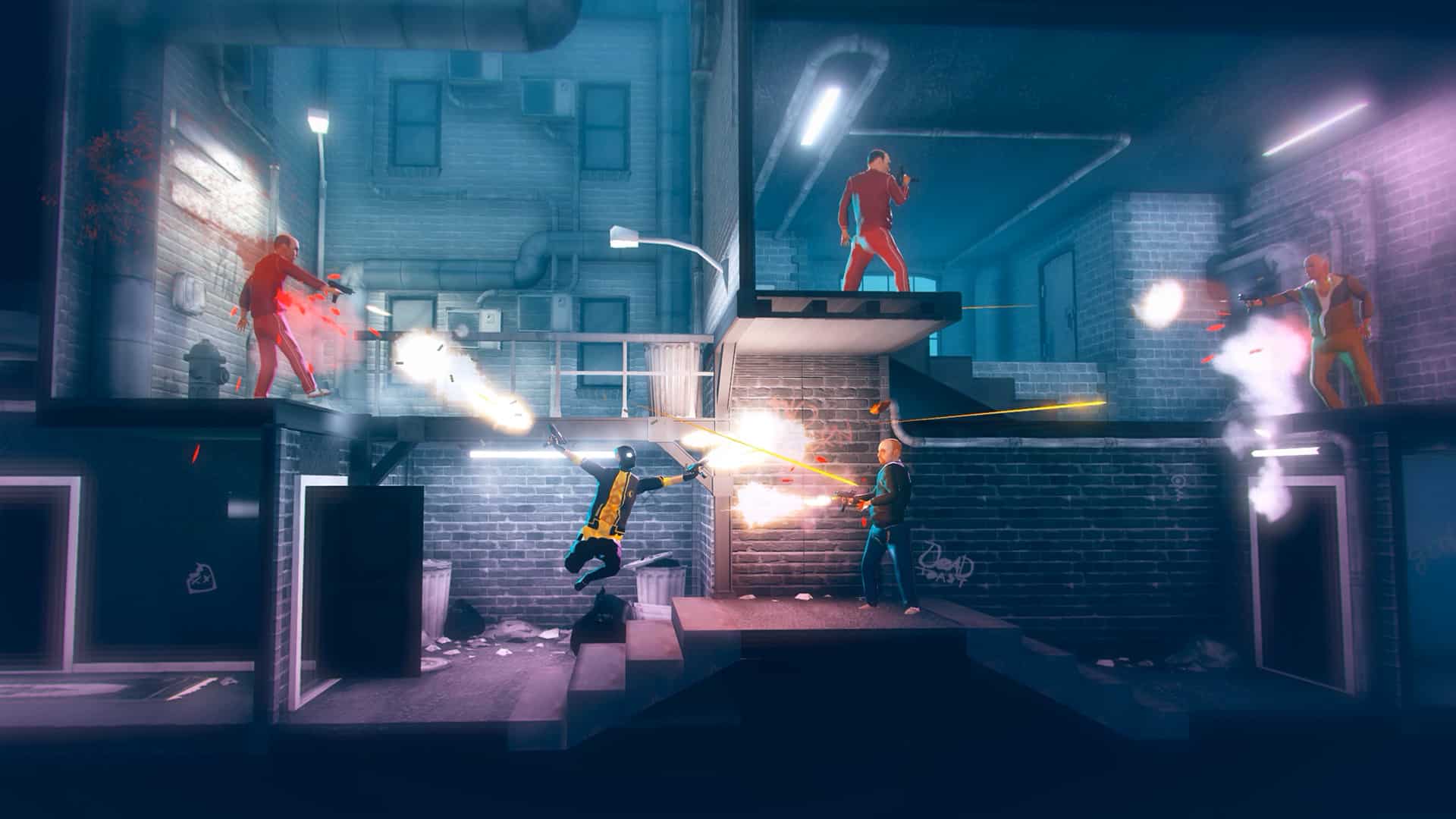 Secondly, controls wise, it just felt smoother in the hands with an Xbox controller. Granted it is the console I am more comfortable with, but the controller is just a better fit in the palm than the length and distance of the sticks in the Switch, especially since this game requires using both sticks to shoot.
Other than that is plays and feels exactly the same with responsive button mapping and a clean direction creatively, it definitely just as enjoyable.
Available now on the Microsoft Game Pass, this is one game that is high octane fun with addictive game play, that I recommend for everyone to try out!
The Good
Extremely fun, thrilling game play
Runs like a dream on the Xbox One
Replay value to chase those notorious classings
The Bad
Sort 4hr-ish run time
Lacks character development