It has officially been over two decades of speculation, outlandish ideas, and doubt on the future of the Pokémon Snap legacy. I thought it was a fever dream when they released the trailer last year, but four generations of Nintendo consoles later, a new entry is finally here! Developed by Bandai Namco Studios, and published by Nintendo and The Pokémon Company, we can finally snap to it and capture an entirely different side of the Pokémon world.
Nintendo has a history of doing things their way. They know their hardware limitations and still produce some of the most iconic visuals in gaming. Set in the Lental region, this is the best that a Pokémon game has ever looked. Brimming with charm and an almost magical atmosphere, I felt like I had stepped back into my childhood for the briefest of moments. Unlike the recent Detective Pikachu movie, these Pokémon are not meant to be a lifelike interpretation, rather a faithful adaptation of their cartoon counterparts. This is probably for the best, as this is intended as a family game. Seeing a giant Arbok slither across your path and comically try to eat a tiny Wooper would play out dramatically differently if it were photorealistic. From dense jungle canopies to molten mountaintops the new Pokémon Snap will provide plenty of wildlife tracks to explore.
There is a small caveat with the level designs, namely that you will be revisiting each track a lot, both in day and night variations. This is all par for the course with New Pokémon Snap's on-rails gameplay design. The original game only had 10 tracks to explore while New Pokémon Snap has almost tripled the number available. The very essence of these games is to observe the world in a new light and it is impossible to see everything in one go. Strapped in safely inside the Neo-One, a predetermined course guides you through each area like a tourist on a tour bus, leaving you free to fill your Photodex with your latest snaps.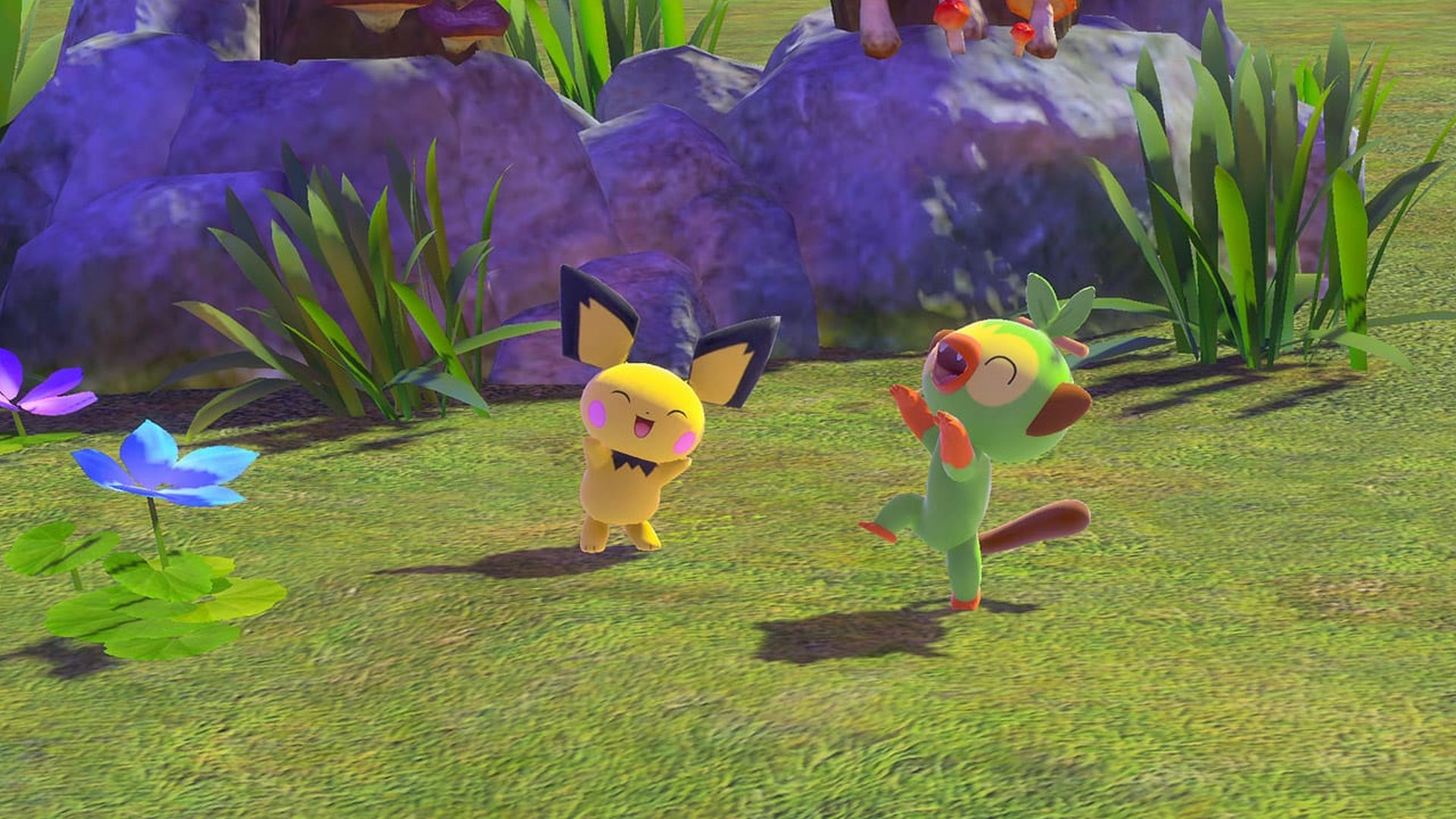 Only having to point the screen at the Pokémon and press "A" at minimum, opens up a world of opportunity for all ages and skill levels. For an added bit of fun, you can play the game entirely through a motion-controlled camera with the official Joy-cons in both handheld mode and docked mode. There is certainly more of a learning curve to it than standard control options but you would be doing yourself a disservice if you didn't try it at least once.
The requirements can sway from overly simple to oddly specific, trying to nail the perfect throw of a tasty treat can be irritating, to say the least, but practice makes perfect and you will have plenty of opportunities to hone your skills. The old saying, easy to play and hard to master, will eventually become apparent but it's entirely possible to complete the game without completely conquering it.
After filling your camera roll, it's time to pick the best shots and submit them to Professor Mirror so he can score them based on set criteria. It's an addictive gameplay loop and one that only builds as you upgrade your utilities. Being able to throw out a Fluffruit or an Illumina orb to influence the Pokémon in creative ways and finally get that four-star shot is incredibly fulfilling! In a way, the game does limit your progression on how fast you can complete your Photodex and complete certain challenges.
Every Pokémon has 4 categories of photos to capture that is dependent on the circumstances of the photo. The catch is you can only submit one picture per Pokémon after each run, meaning you will have to, at minimum, capture the same Pokémon on four separate runs to complete that individual Pokémon's Photodex requirements.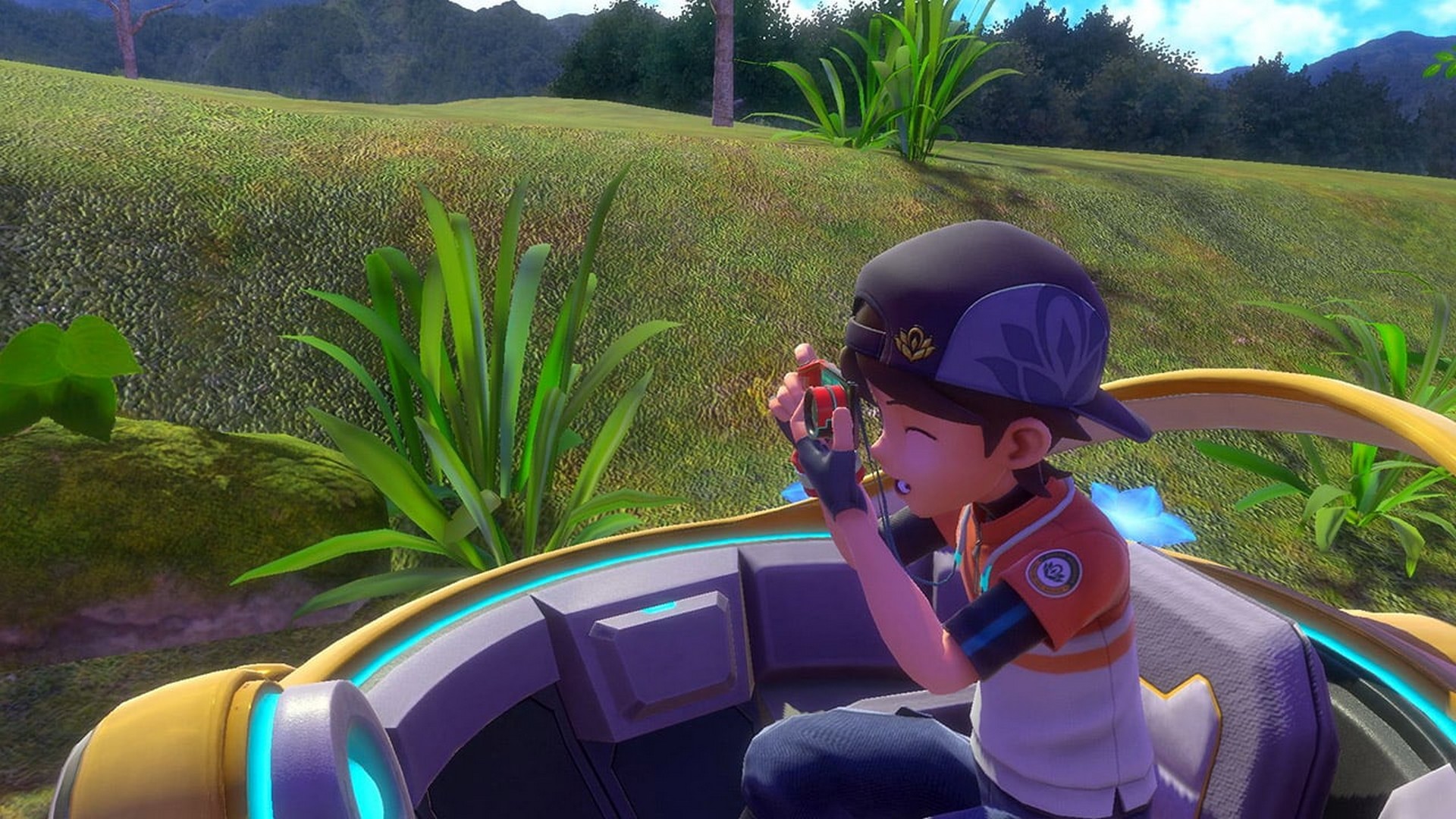 Getting a high-scoring photo is pivotal to unlocking a newer version of an older track and encourages creativity. For example, the way the game scores a photo can be puzzling, with a photo of a Bidof's backside scored higher than his toothy grin. One small complaint in regards to this is that I wish there was a way to look up your Photodex during gameplay. Instead, you have to wait until you are back at the research lab and then sift through multiple menus to find out what you are missing.
For the completionists out there, the rarity of each photo can scale from Bronze to Platinum and are sometimes tied to the overwhelming list of challenges for specific requests. The payoffs range from arbitrary rewards such as title cards for bragging rights to filters and playful sticker sets for you to freely edit your saved photos. If all of that doesn't tickle the endorphins and you are still looking for an extra kick, you can submit your edited photos through the in-game internet menu. This is, for lack of a better term, is a Pokégram; your personal page to upload your own flavour to fish for Sweet! Medals that serve as likes, and they can even climb the social ranks and reach trending!
It is truly staggering how much they have crammed into this game. I frequently felt like Charlie from "It's Always Sunny" with his conspiracy board, trying to uncover the secrets of the world for new photo opportunities on every run to maximize my success. I caught myself more than once leaping up in my seat with excitement and swinging the camera wildly in the direction of a Pokémon that surprised me. The hype is real and this is currently the best Pokémon game on the Nintendo Switch.
The Good
Intuitive world building
Significant replay value
Relaxing and enjoyable
Challenging to those who seek it
The Bad
Rare awkward camera controls
The photo scoring system doesn't always make sense