Baller Edition is the newest version of PGA Tour 2K21 brought to us by 2K games and HB Studios. It comes with all previously released DLC courses and game modes, as well as giving out gear from the first season of the Clubhouse season pass, Holiday gear and also features the 2K and Adidas MyPlayer pack, which gives the players the Adidas gear to wear and hit the course with. Owners of PGA Tour 2K21 are able to buy the upgrade to Baller Edition at a discounted price if they wish to do so.
HB Studios have given us a lot to do and look forward to in this title. During your PGA tour career, you'll be able to take part in 30 different events such as the Genesis Open, 3M Open, and of course, the PGA Championship, along with some custom events from HB Studios themselves, all while playing on 17 licensed PGA tour courses including the DLC courses.
Once you've completed the tutorial and set your skill difficulty, it's time to start your career by creating your custom character. I must say, there are a pretty impressive amount of customization options in PGA Tour 2K21. Pretty much all of the clothes and clubs you can choose from for your player are actually based upon real-life gear. Once you're happy with your character, it's time to start your career.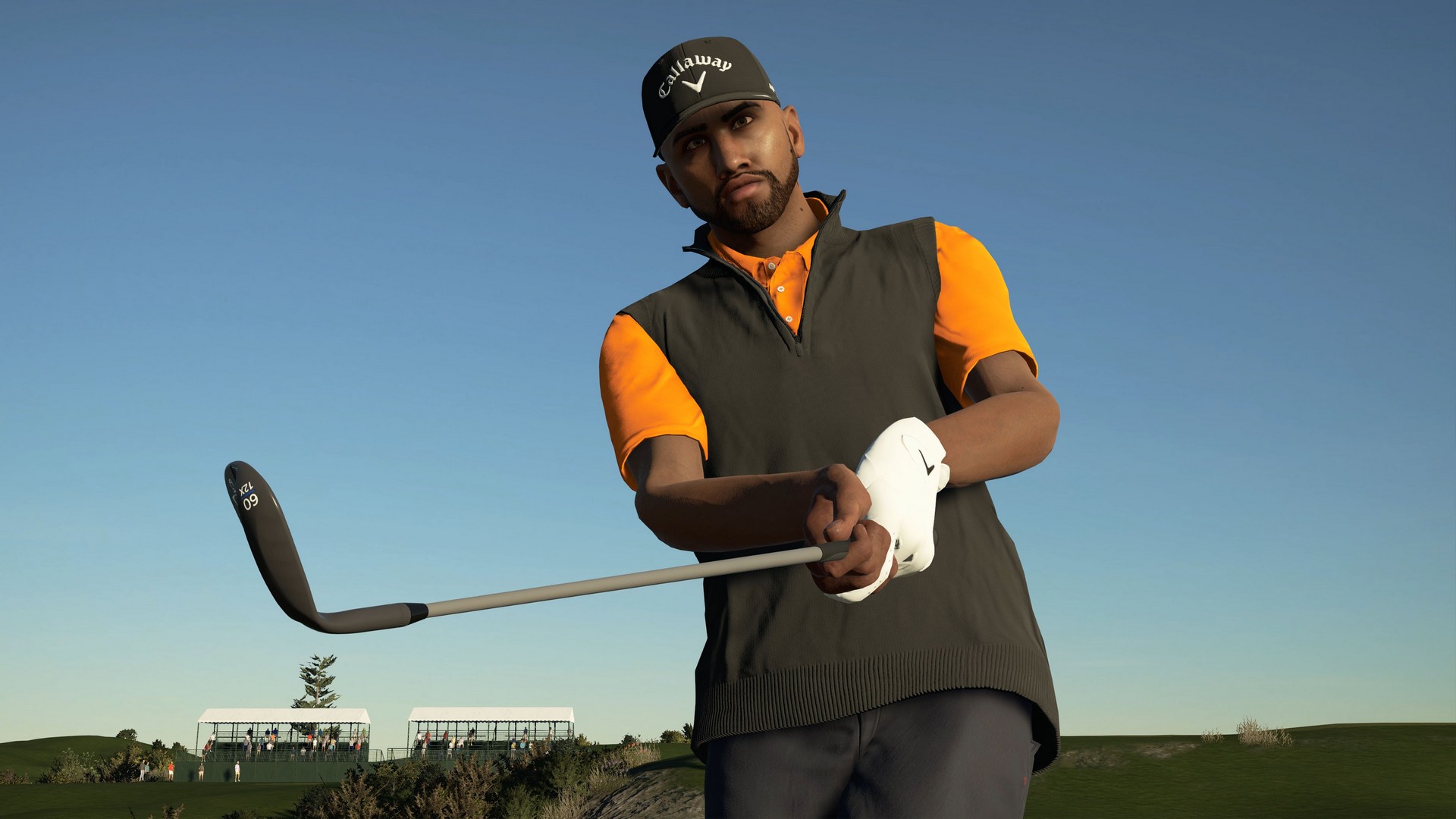 You'll play through all the amateur rounds before you finally hit the PGA tour, and this is where career mode starts to really kick in. While you progress in the PGA, you will get sponsors that offer you different unlockables to aim for. The unlockables can range from cosmetic gear to experience points, and the more XP you earn, the more seasonal gear you will acquire, so it is a great way to raise your level within the Clubhouse season pass.
The gameplay & controls in PGA Tour 2K21 is pretty straightforward for the best part. Using the right analog stick, you'll pull back to charge your swing meter, then flicking it forward will trigger the swing. Timing is everything and will result in a swing with maximum power and efficiency.
While this sounds easy, you can get a little more advanced by using the game's True Mode feature by pressing RT, allowing you to add spin to the ball as well as arc your shots. These advanced options come in handy when taking on environmental hazards such as strong winds, trees, or ground slopes.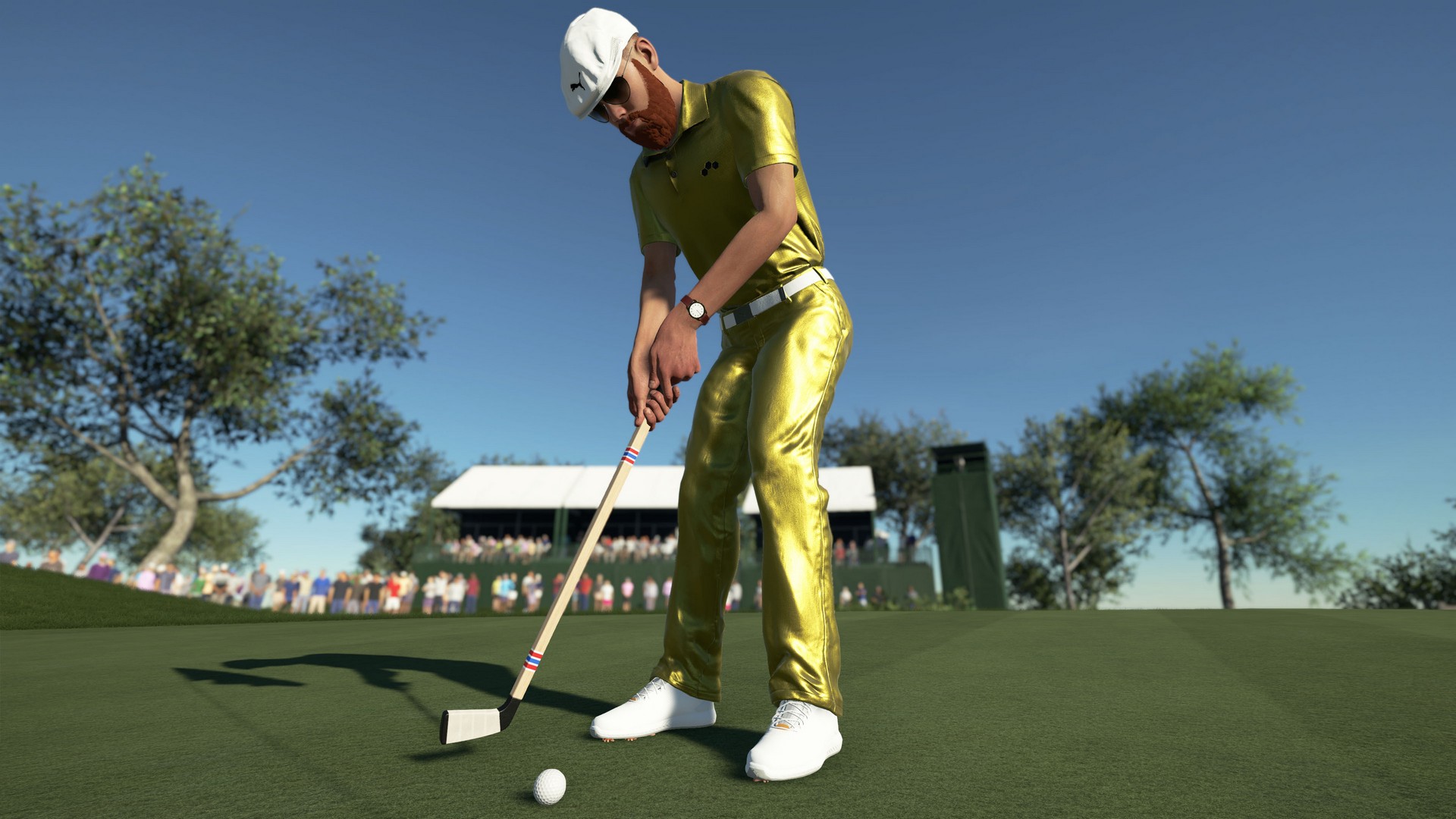 As for the graphics and presentation, the game looks great. The golfers and courses are spot-on to the real-life counterpart, but the crowd could've had a bit more work done on them as they are not of the same quality as everything else on the screen. While you are teeing off and flying down the fairway you will have the in-game audio of the commentators giving a play-by-play on how the tournament is going and giving praise or sharing in the disappointment when you botch a shot and end up deep in the rough or in the bunker.
Do you like to build things? Well, you're in luck. Just like with "The Golf Club" games, PGA Tour 2K21 includes an in-depth course designer. What's also pretty neat is that courses from "The Golf Club" 2019 can also be imported and played on. Courses made in Course Designer can also be uploaded, so the community can download your course and take it for a test drive.
Overall HB Studios and 2K games have done yet another great job by giving a strong golf game for experienced players and also newcomers alike, allowing you to play and have a relaxing time either solo or in multiplayer with friends while spending a day on the green. PGA Tour 2K21 Baller Edition is a great purchase for a golfing experience.
The Good
Includes past DLC and Season pass items
Up to 17 licenced courses to play on
Wide range of cosmetics from well-known brands
Great in-game commentators
The Bad
The crowd could've had more work done