I've been here before, I reviewed the base game back in October 2017 so check out the previous review in the games section. For now, I'll be focusing on the American Wilds expansion.
Spintires: Mudrunner is a series of games who pride themselves on being a truck simulator. It's been on PC for years and the game came to consoles in 2017. Now, the content already in the game is quite good, and there's been two other free DLC packs that extended the game a little more, but now this time American Wilds brings even more content which includes 7 American branded vehicles, such as Hummer, Western Star and Chevrolet. There are also many more add ons now available to add to all vehicles in the whole game, that isn't all of course. They also include some new maps, which include two brand new challenge maps and two new sandbox maps that are influenced by two states in the USA, Montana and North Dakota.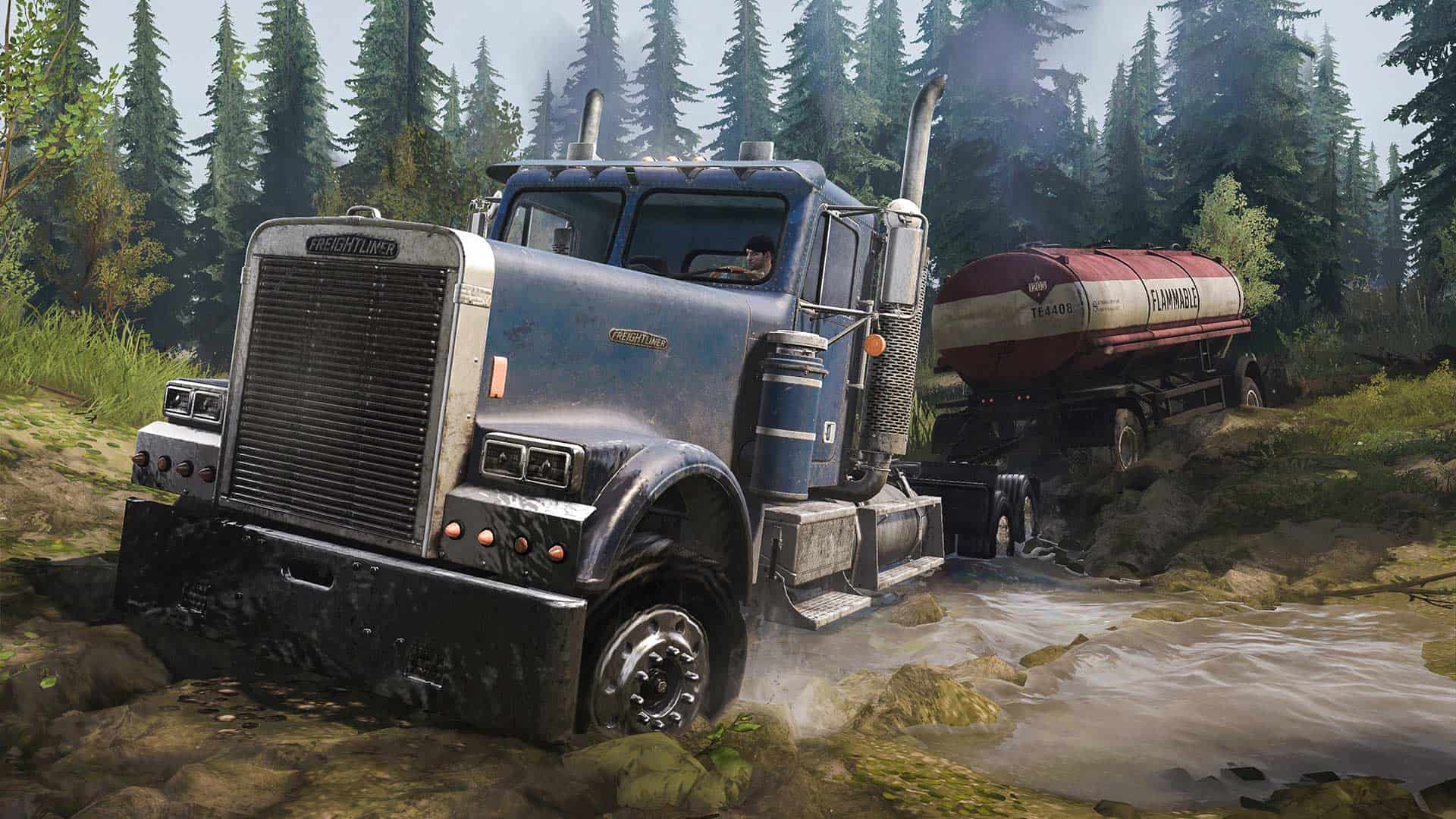 This DLC isn't something completely different, it's much the same as the rest of the game it's just more or less new places to drive through and explore, all while doing objectives.
You'll face new terrains to drive across and hopefully make it over raging rivers. You'll still need to consider a safe route from one place to another all while keeping an eye on fuel consumption. The DLC also lets you join with up to three other friends playing co-op multiplayer.
Spintires: Mudrunner is a bland looking game which is far from colourful, this is still the case with the expansion. The games visuals are good just not in your face with colour like many other games, it brings a more natural appearance to the simulation of Mudrunner. When I reviewed the base game last year the game presented very well, the realism was very true to being a truck/4×4 simulation game.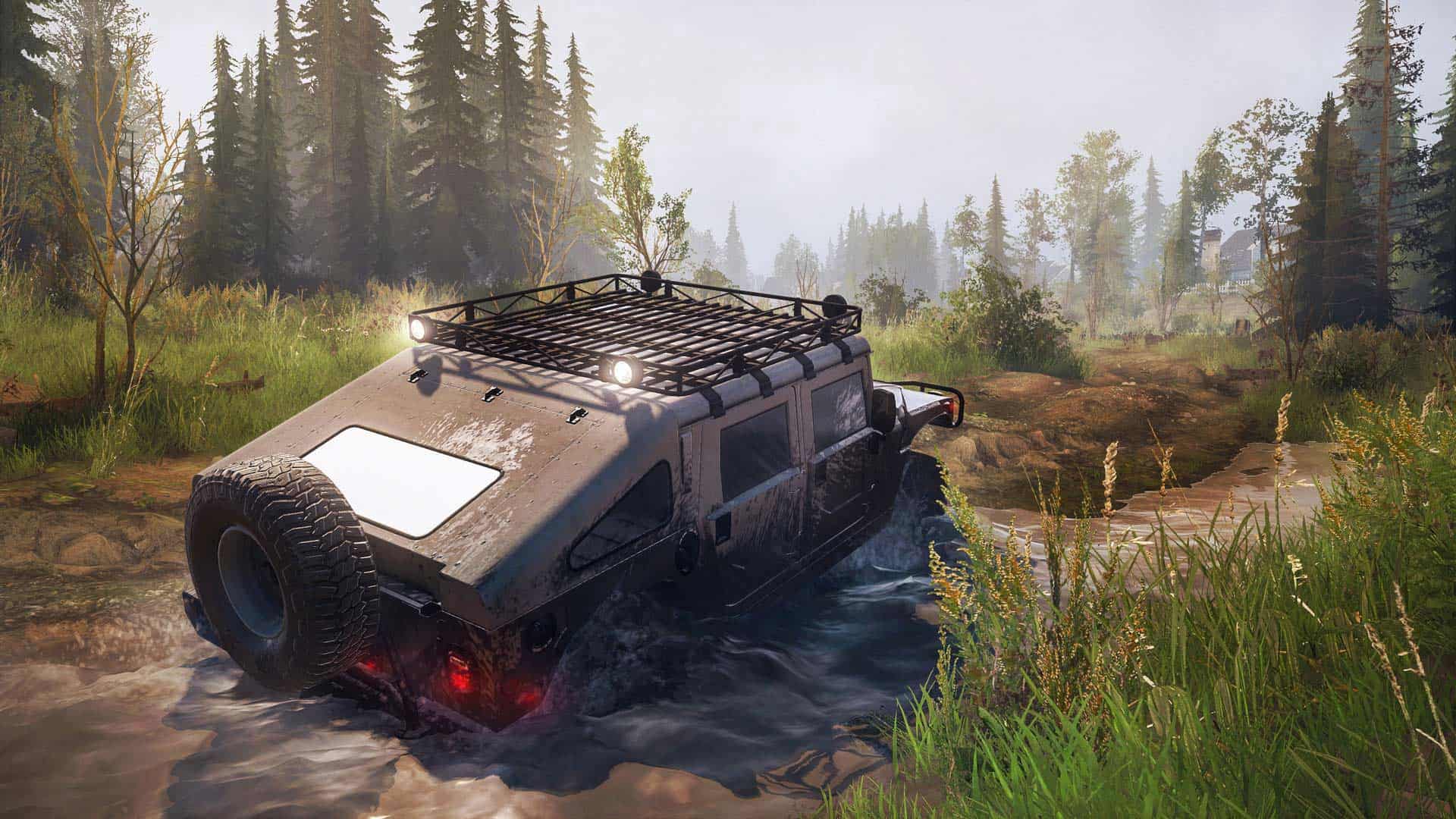 However, since then the Xbox One X got a resolution boost to 4K and now I had the opportunity to see how the game played and looked on the PS4 Pro and while not likely running at 4K it's still a smooth looking game on the PS4. You have the option to either lock the frame rate to 30fps or unlock it. I played with the unlocked option and it was a pretty smooth experience. There isn't anything to crazy going so I wasn't expecting any screen tearing, after all we're only playing a game were it's mostly driving of large, slow moving trucks and other machinery.
Now, you can buy the American Wilds DLC stand alone or packaged with the base game though for already owners of the game it's $15. If you don't already have this game it will set you back around $65 plus there are two free DLC packs you can download on Xbox or PS4. So if you're a lover of trucks and nothing but transporting epic hauls, this game might peak your interest.
The Good
Adds Even More To An Already Great Game
The Bad
Still Not Easy To Navigate Sometimes