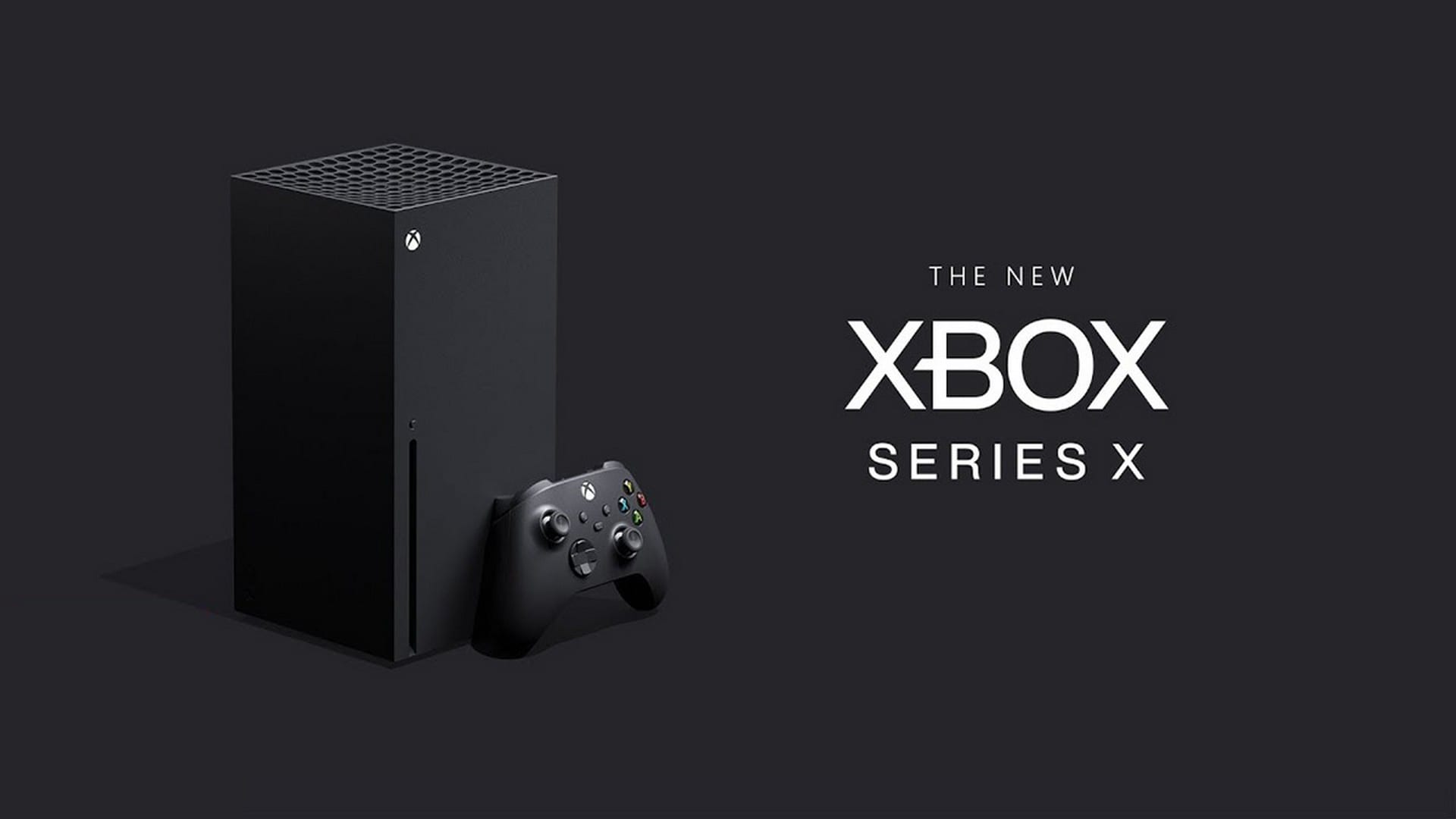 With next-gen consoles launching in less than a week, Xbox was kind enough to send us over an Xbox Series X ahead of launch to take a look, play some games, and after more than a week with the Series X, here's what to expect come launch on November 10th.
Console Setup and UI
When you receive your shiny new Xbox Series X|S, the first thing you are going to notice is the packaging. Xbox always makes unboxing your brand new console an absolute treat. If you'd like to see us unbox ours, head HERE to check out our unboxing video. OK, onto setting this bad boy up.
Once you've unboxed the console and plugged it all in, it's time to get it set up and configured. This process is now even easier to do than ever before. Using the new Xbox app, which is available on Android and iOS, this becomes a very painless process. The app will do most of the work for you even going as far as transferring your console settings from your old Xbox One or Xbox One X. If you don't want to use the app to get everything set up, no problem. You can still set up your new console using the onscreen prompts just like you usually would.
Once you're all set up and on the dashboard everything should start to look more familiar. To anyone already playing on an Xbox One, the dashboard on the Series X is no different. While Xbox has said they've overhauled the dashboard, visually not so much, and most of that work is done in the backend. The result is a VERY smooth and responsive UI. The biggest improvement is in the Store, which is super fast while browsing and overall easier to explore. There is also a new menu tab to the left of the screen, allowing you to search for games with ease and manage any purchases you've made.
Design and Connectivity
As for Design, Microsoft has done away with their traditional console design and have opt-in for a more desktop-like design for the Xbox Series X. The console itself measures 15.1cm x 15.1cm x 30.1cm and only weighs in at 9.8 lbs. If you've watched our unboxing video, this thing is a lot smaller and a lot lighter than you'd expect. While some might not like the desktop like design, personally I dig it and looks right at home sitting next to the TV.
The console itself is tall and cube shape in design with a matte black finish. The top catches your eye with its perforated exhaust ports along with the signature Xbox green-accent that can be seen through the holes. The front of the Series X has the well known Xbox logo in the top left corner. This also lights up white when the console is powered on and running. Below the Xbox logo is the disc drive and its eject button. Moving over to the lower right corner you'll find a USB 3.1 port, along with the pairing button for pairing your wireless controllers. While the console is clearly designed to be stood upright, you are more than welcome to lay it on its side if that works better for you, depending on your available space at home.
On the rear of the console, you'll find an HDMI 2.1 port, 2 x USB 3.1 ports, 1 x Ethernet port, and a storage expansion slot. The 1TB memory expansion cards are produced by Microsoft in partnership with Seagate and other than the consoles internal storage, these expansion cards will be required to play games that are optimized for Xbox Series X due to the required speed optimized titles need in order them to run at their full potential. While we didn't have one of these to try out at the time of review, we do know that they are hot-swappable and are very easy to pop in and out whenever you need to. Last of all, right up the top at the rear is a Kensington lock slot.
The Controller
Besides being more responsive, the Xbox Series X controller is pretty much the same in looks and size as its predecessor except now comes with tactile texture on the triggers, grips, and bumpers. The D-pad has also had a facelift taking form more like the D-Pad on the Xbox Elite Wireless Controller. A nice welcome for anyone that plays a lot of fighting games.
Though, the most notable change to the controller is the addition of the 'Share' button. The Share button allows you to easily snap screenshots with a single click or holding the button down will let you record a video of the last 20 sec (Depending on what you have your capture settings at) of your gameplay.
You'll find everything else the exact same as the previous Xbox One controller. The 3.5mm audio jack, USB charging port, the pairing button at the top, along with your Menu and Xbox buttons on the front.
Specs and Performance
Microsoft dubbing the Xbox Series X the most powerful Xbox they've produced is just that. The Series X packs a punch alright, especially if you put it up against its little brother, the Xbox One X. The Series X is a powerhouse, 8X Cores @ 3.8 GHz Custom Zen 2 CPU, 12 TFLOPS Custom RDNA 2 GPU, 16GB GDDR6 memory, a 1TB custom NVMe SSD for storage and a 4K Blu-ray drive. With all the juice under the hood, the Series X is no joke.
The result is playing games in glorious 4K up to 120 FPS and the Series X does not disappoint. Everything we played runs at a smooth 30/60 FPS @ 4K with future games hoping to take advantage of those extra frames pushing them to 120 FPS. Some of the games were had the pleasure of playing that run at 120 FPS include Gears 5, Ori and the Will of the Wisps, and The Touryst, which is an upcoming title.
While for now, 4K gaming is becoming pretty standard, the Xbox Series X can technically go up to 8K thanks to its HDMI 2.1 capabilities. Keep in mind, you might only see the 8K being used in streaming video with services like Netflix or Disney+, more than being used in games. And how could we forget a feature that is mostly found in higher-end PCs, DirectX Raytracing. Raytracing technology renders more realistic lighting and shadowing, that really brings games alive. With all that said, to take advantage of everything above, you will need a TV or Monitor that supports HDMI 2.1, 4K 120 FPS to get the full advantage out of your Xbox Series X.
As for loading times, games installed locally on the 1TB NVMe SSD launch and load a lot faster than they did on the Xbox One X. Load times, in most cases are cut in half, if not more on the Series X. As an example, we booted up GTA V and where on the Xbox One X it can take anywhere up to 5 mins or more, on the Xbox Series X it only took not even 2 mins. We even found loading Xbox One games from my standard external USB drive loaded in half the time than they did on the Xbox One X.
Features and User Experience
Let's talk about features and how the Xbox Series X improves the user's experience, starting with "Quick Resume" Playing titles that support "Quick Resume", games can be suspended and returned to later letting you jump right back into the exact place you left them, even after you've turned your console off. Because we've been jumping between Xbox One X and the Series X for the past week or so, between the faster load times and the Quick Resume feature, we started to dread going back to the Xbox One X due to needing to wait for games to load.
Xbox Series X also lets you play over 1,000 of your favorite Xbox titles across their entire library, whether that be original Xbox, Xbox 360, and Xbox One via backward-compatibility. All these games take advantage of the power the Series X has on offer and the result is a smoother gameplay experience, and in most cases at a higher resolution and more frames to sink your teeth in.
And if all that wasn't enough, you also have their "Smart Delivery" feature. How this works is if you already own a game and it's available for Xbox Series X|S, the game will receive a patch that upgrades it to the next-gen version without you having to do anything. It's all automatic.
Last of all, as I know you're all asking, how quiet and how hot does the Xbox Series X get. Well, to my surprise, this thing is super quiet. I was impressed with how quiet the Xbox One X was, the Series X is by far the quietest Xbox on the market. Even when playing high demanding games for a long period of time, you need to put your ear right up to it to even hear it hum. As for heat, after a while, it can produce a bit of heat, but that is expected.
Verdict
Without a doubt, the Xbox Series X is impressive. It's fast, it's quiet and it's jammed packed with groundbreaking features such as Quick Resume and Smart Delivery. On top of that, Xbox Series X lets you play all your current next-gen titles, along with a huge library of existing games going as far back as the original Xbox via Backwards-Compatibility.
While we couldn't test out too many games that are optimized for Xbox Series X, there will be around 30 Games Fully Optimized on Xbox Series X|S on launch day, and Microsoft has also said there's a lot to look forward to in the near future including even more existing games we all love receiving a patch and optimized for next-gen.
The Good
Fast load times
Quick Resume feature
Quiet
Backwards compatability
Updated controller
The Bad
Expansion card required for next-gen games
Dashboard much the same